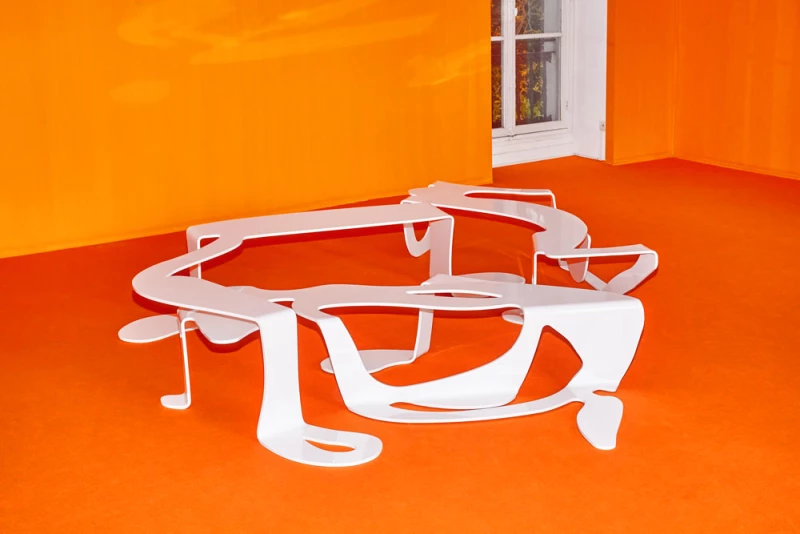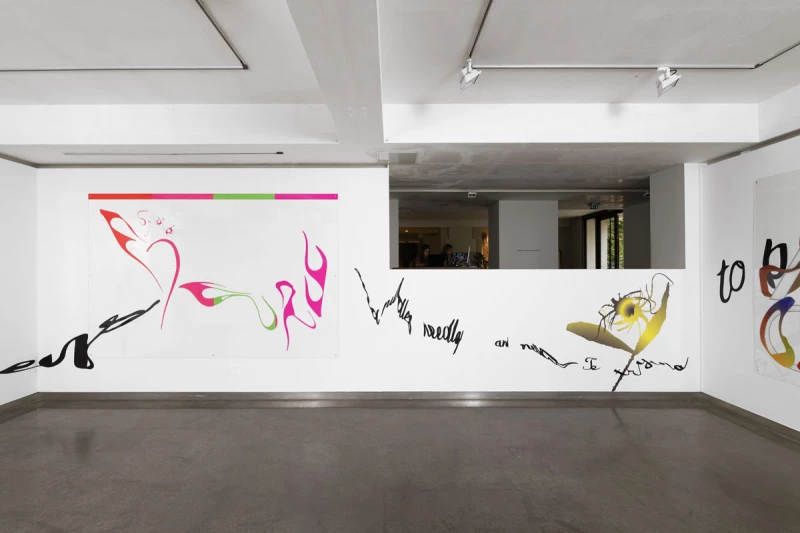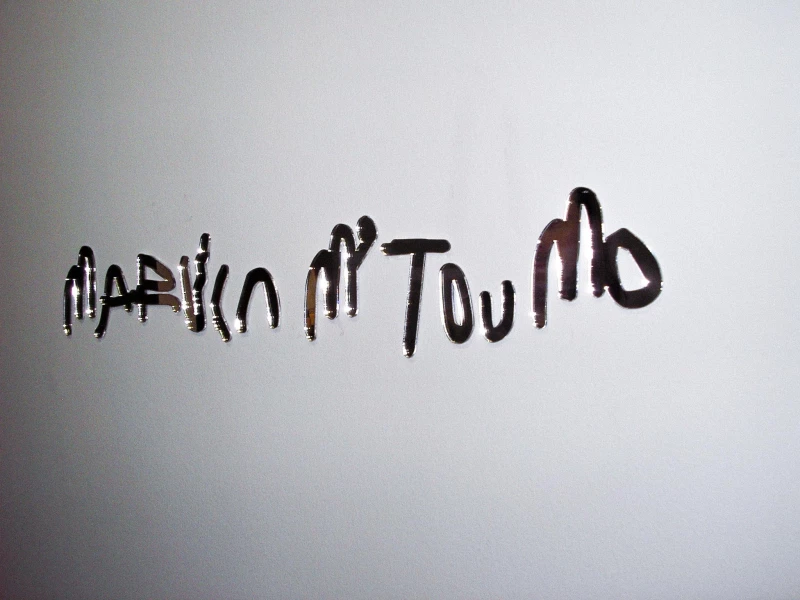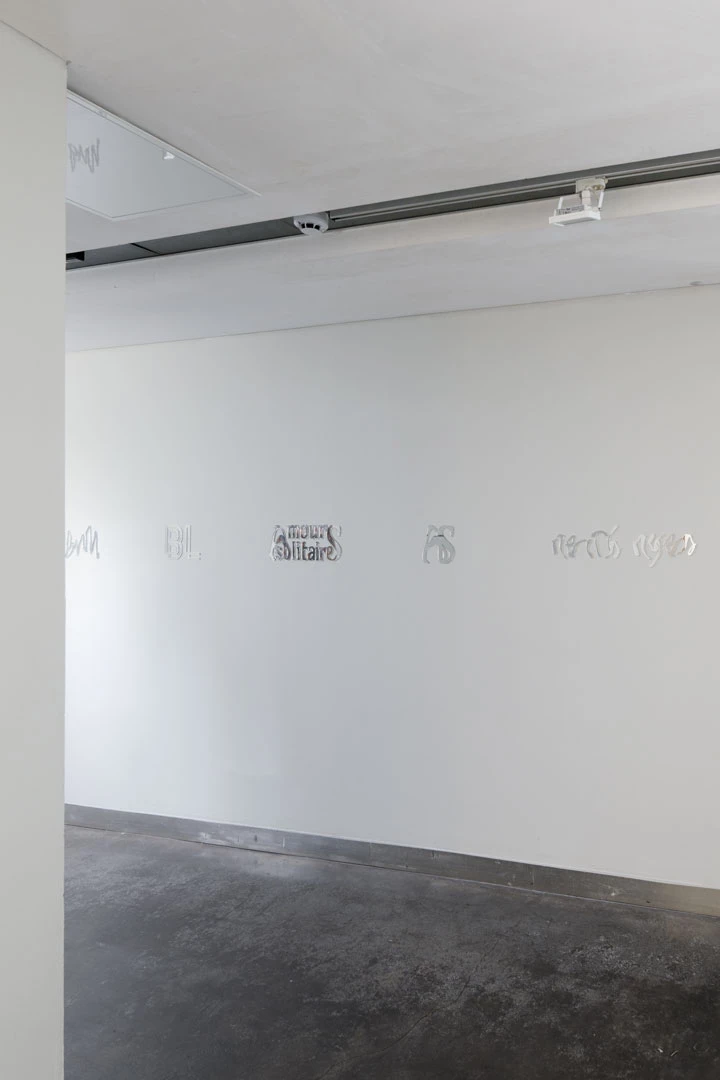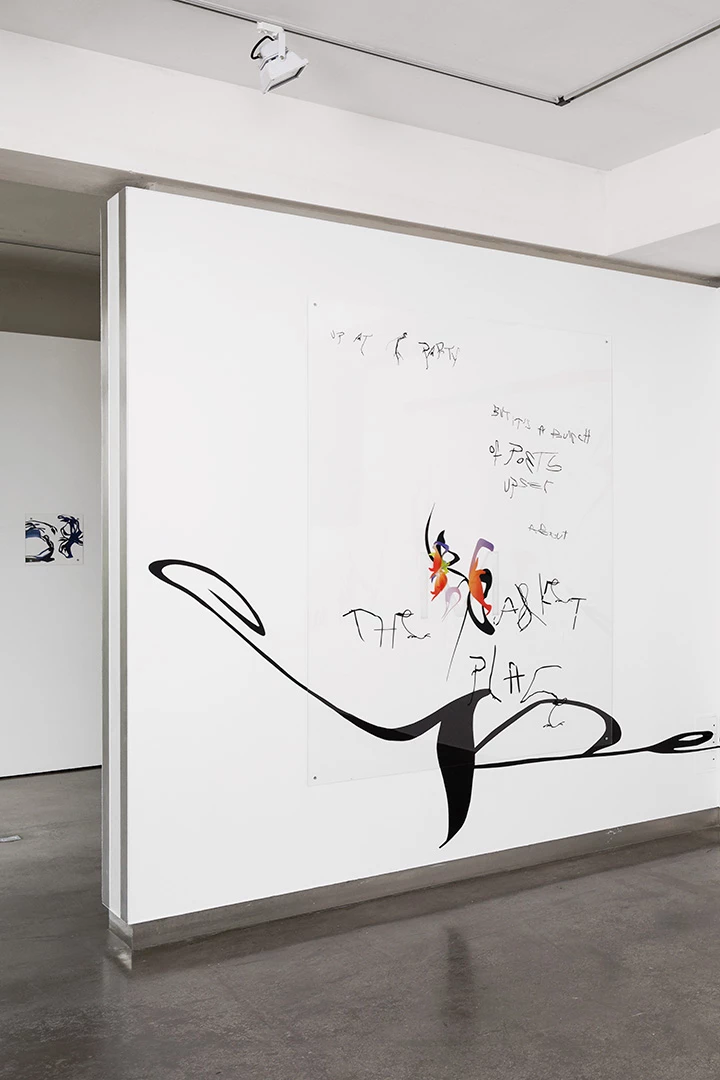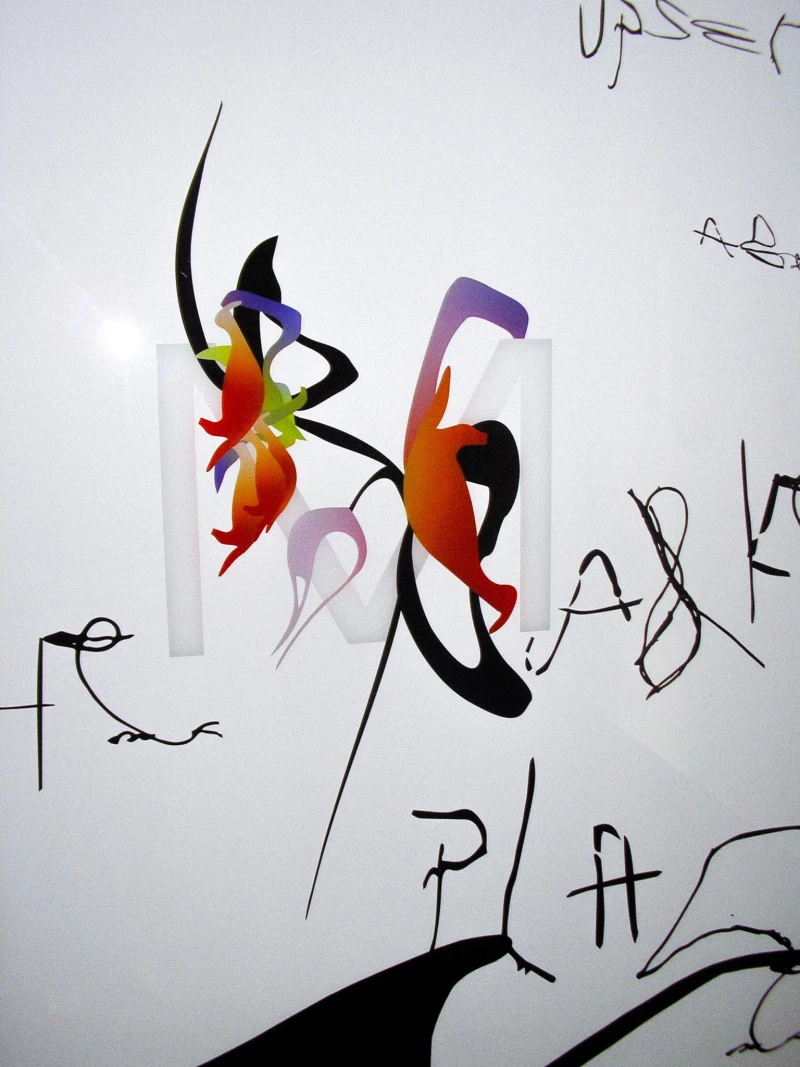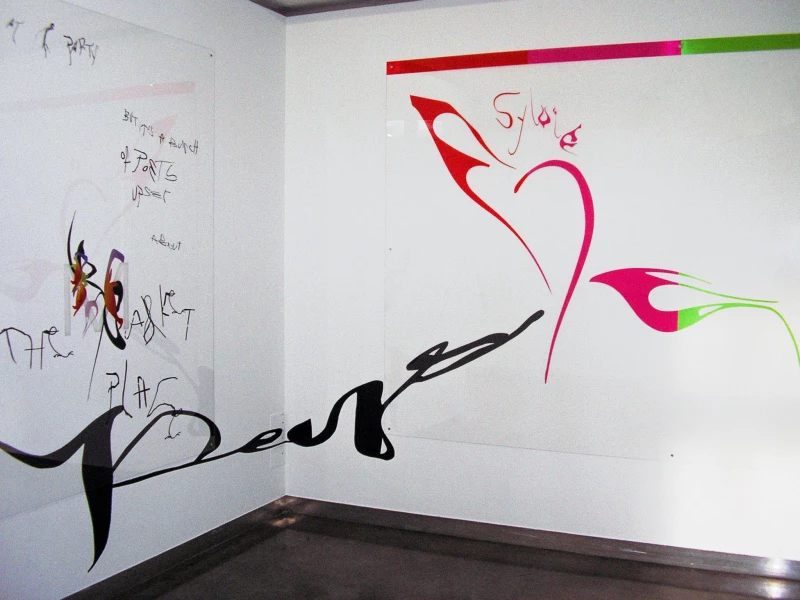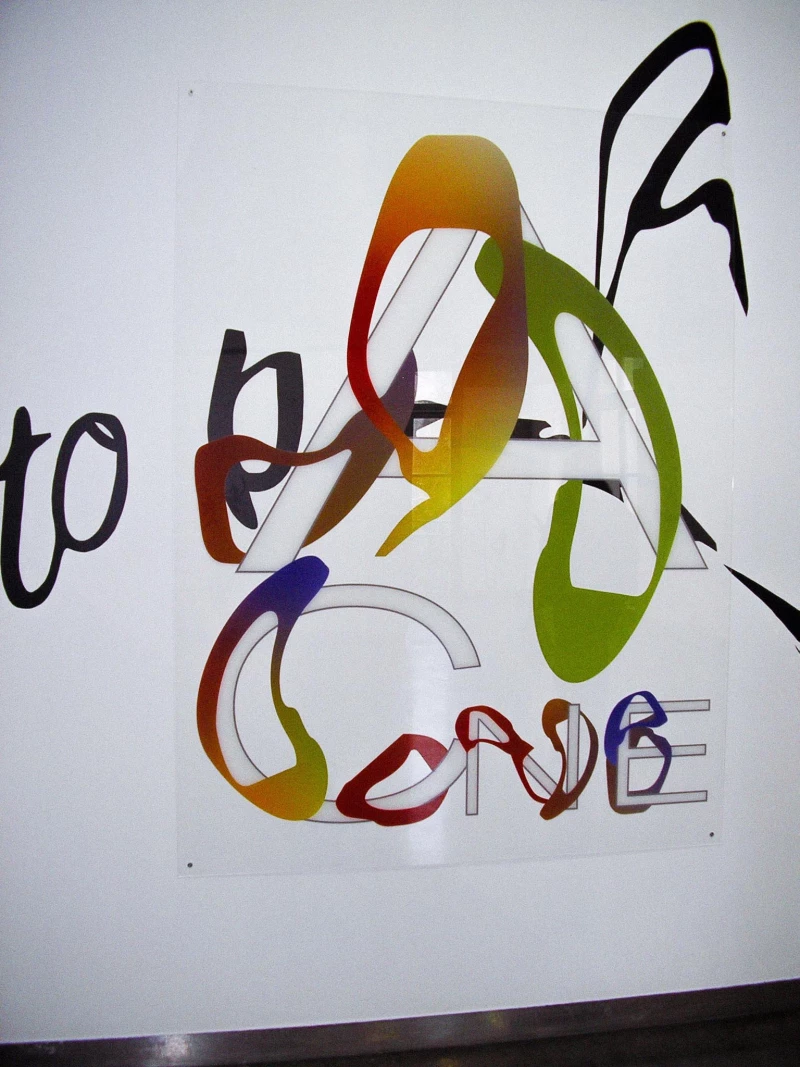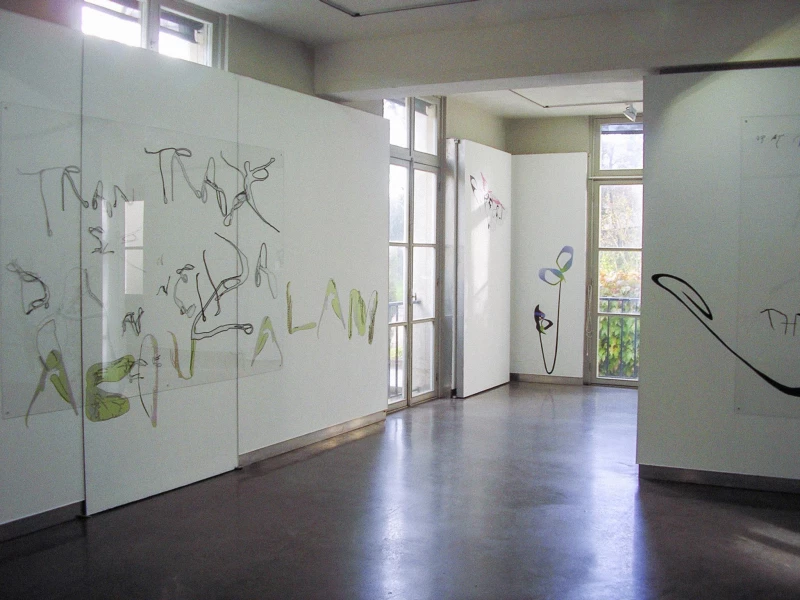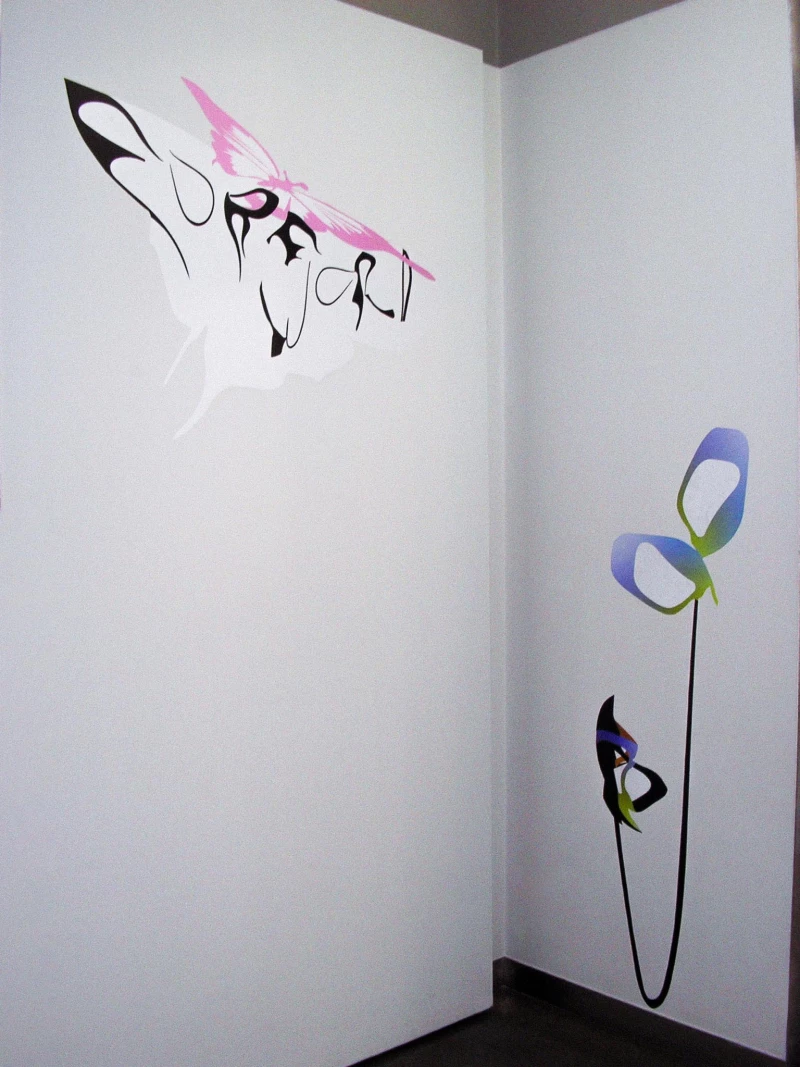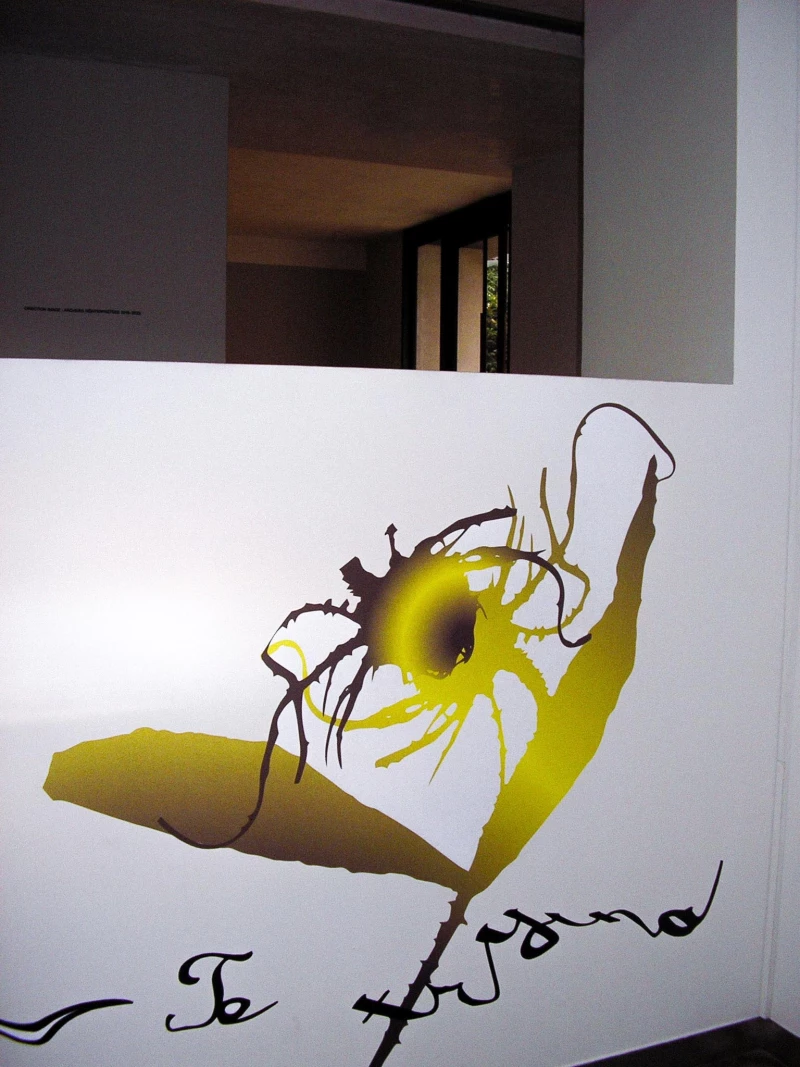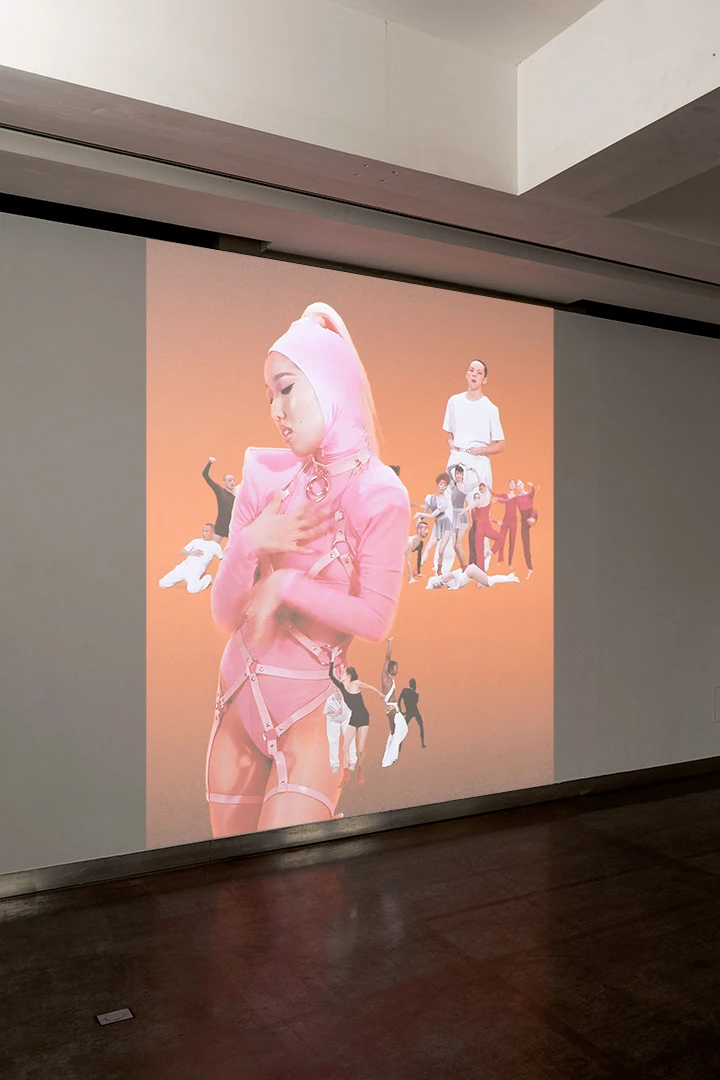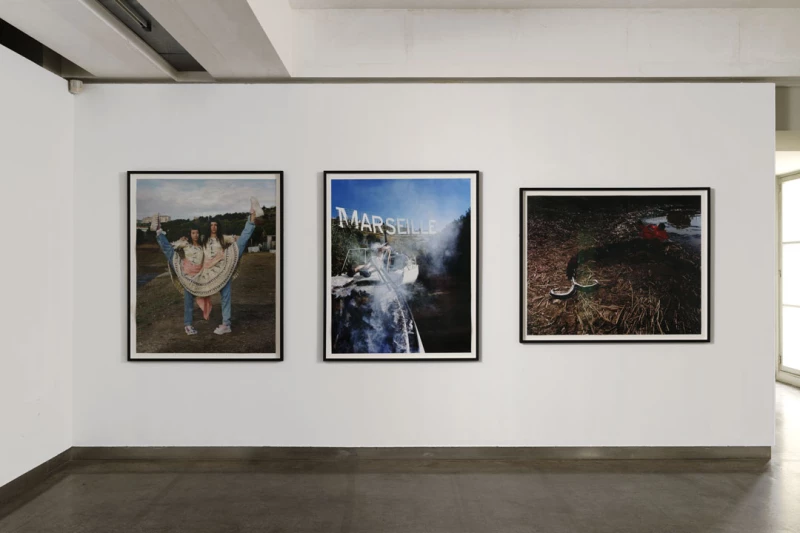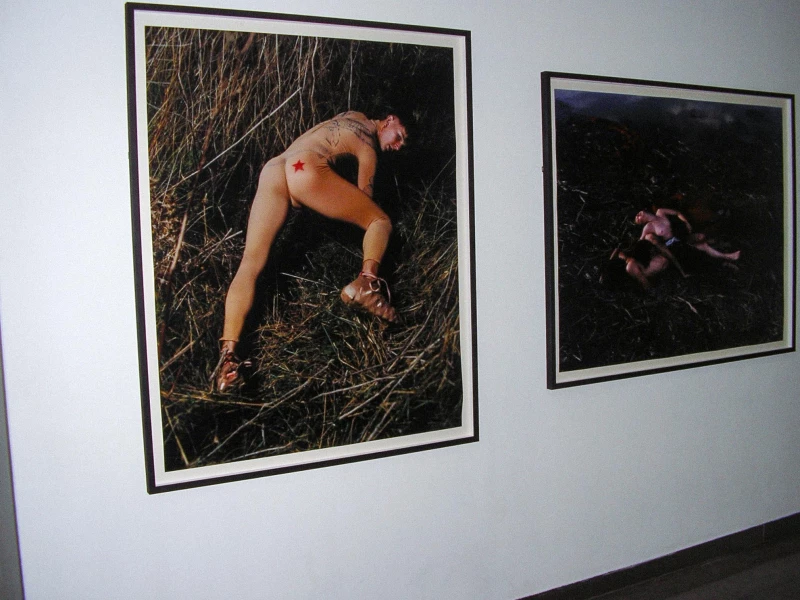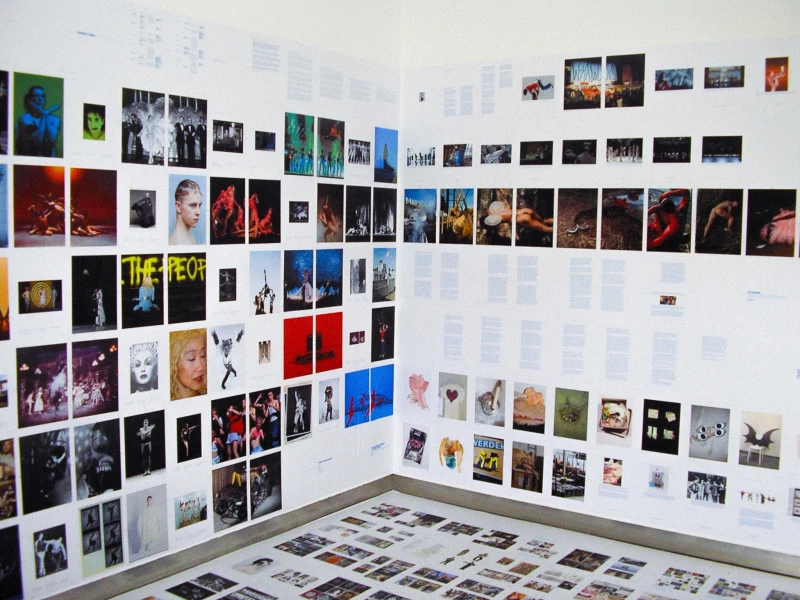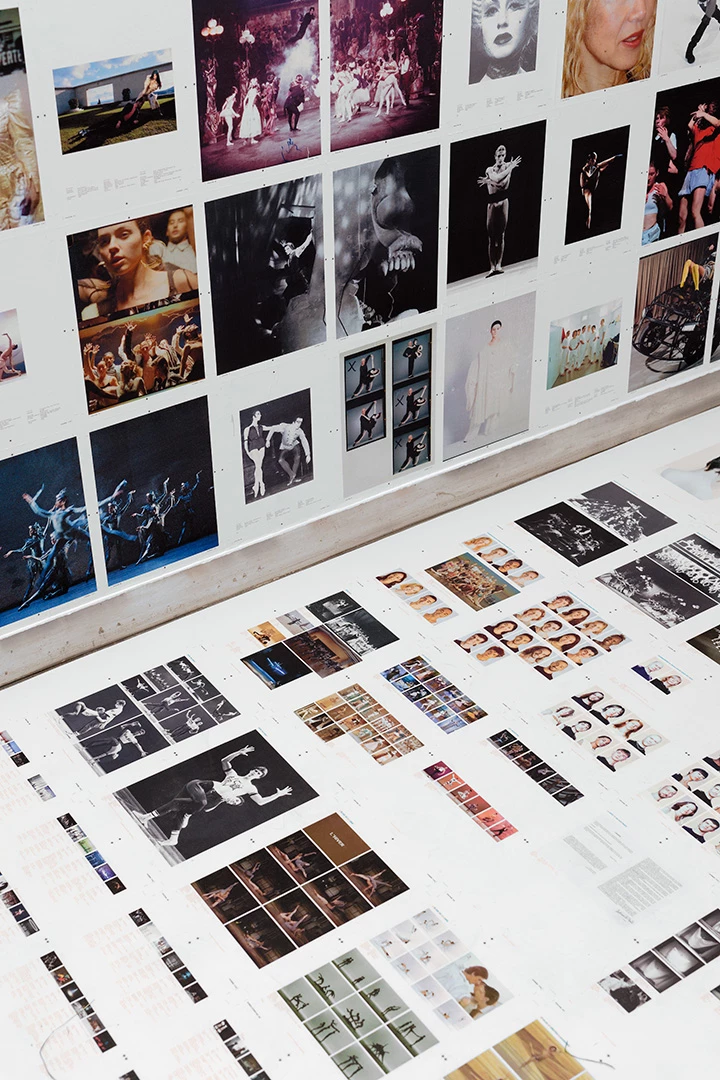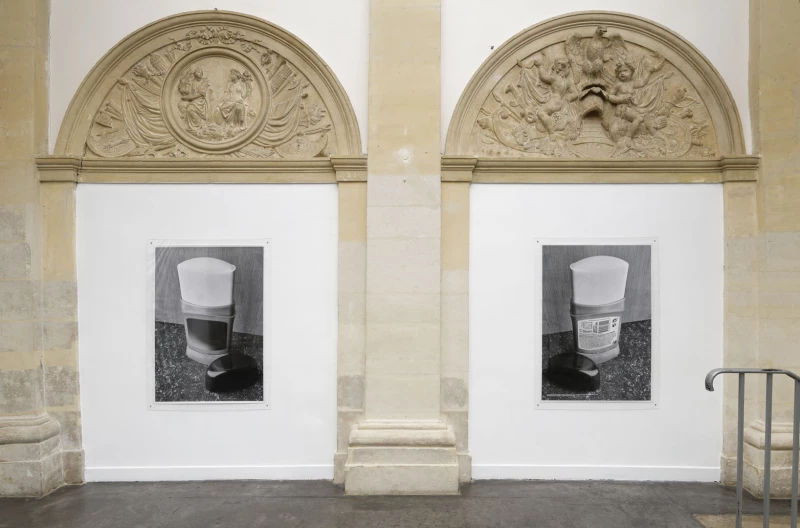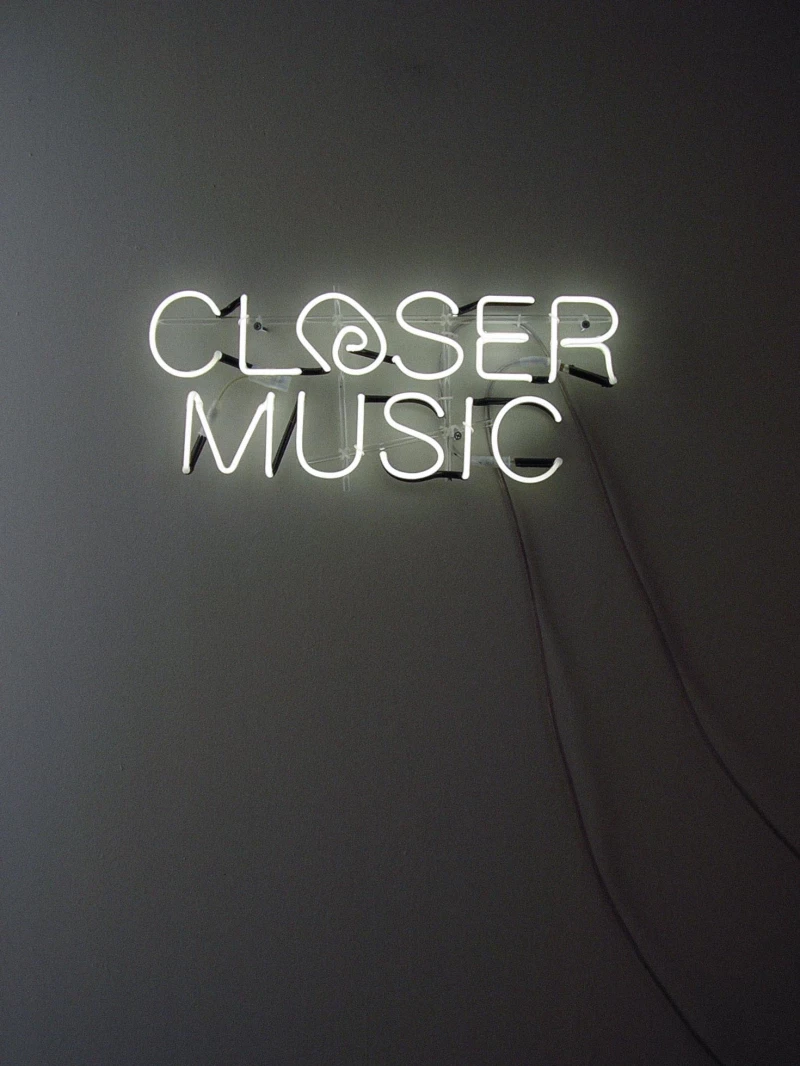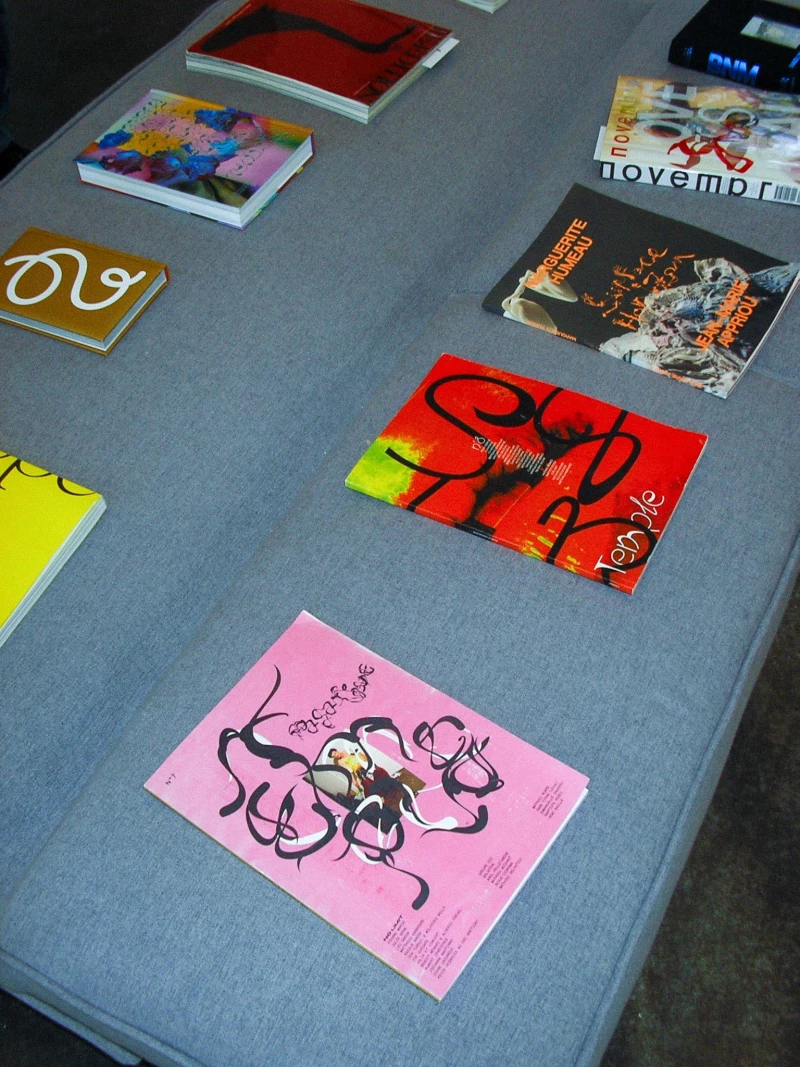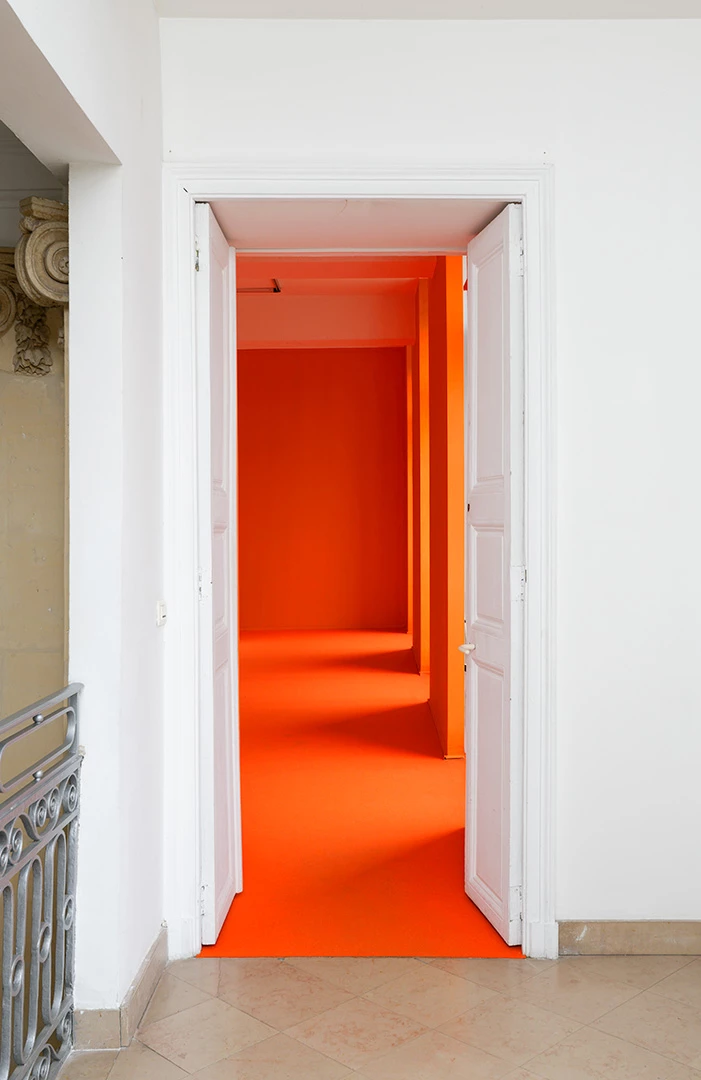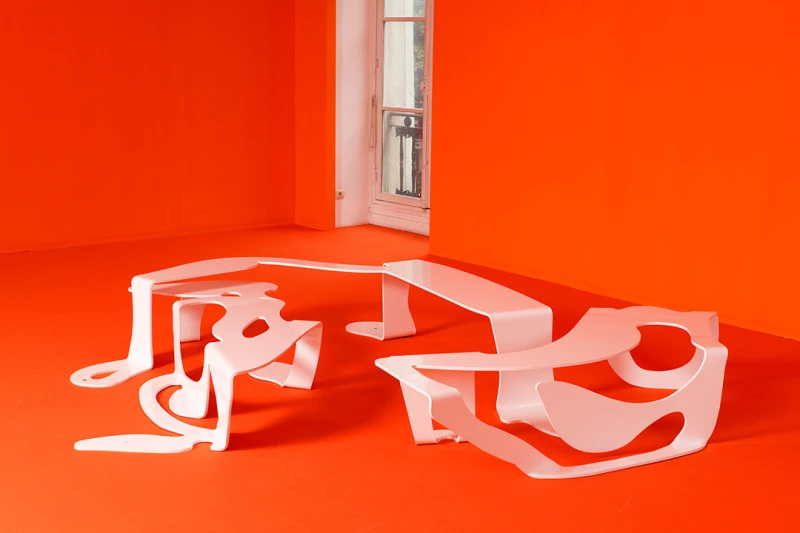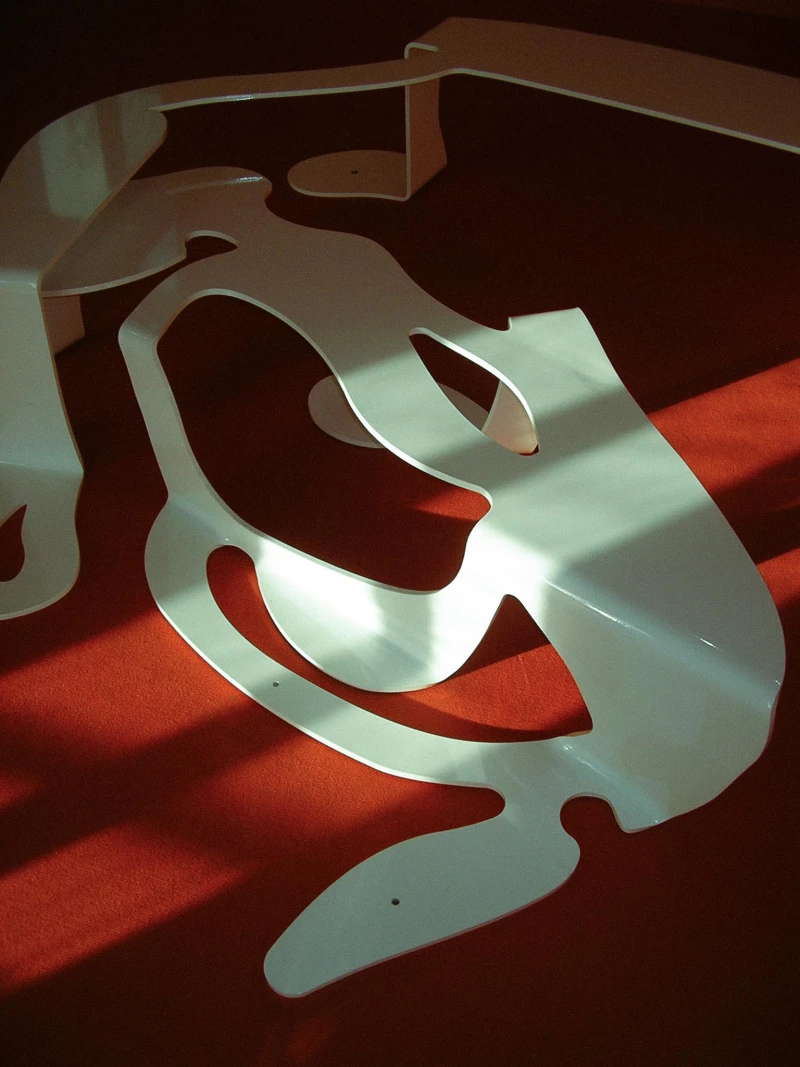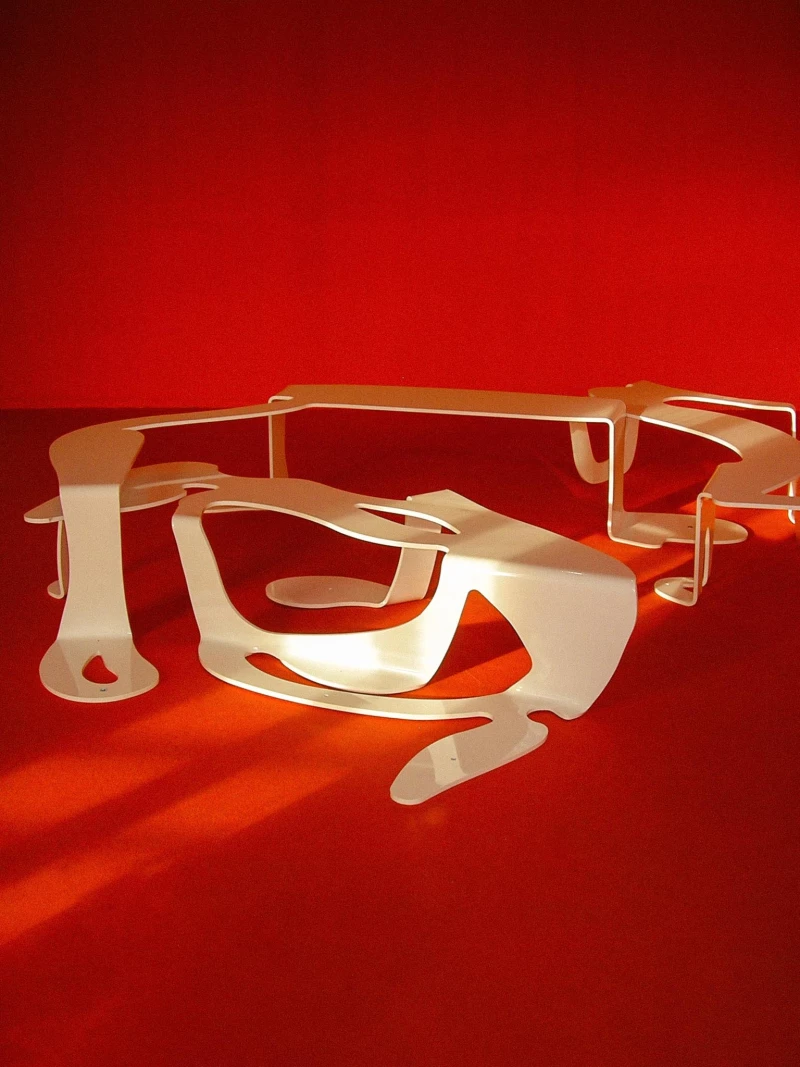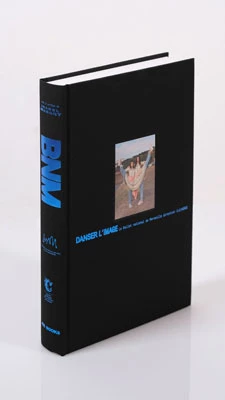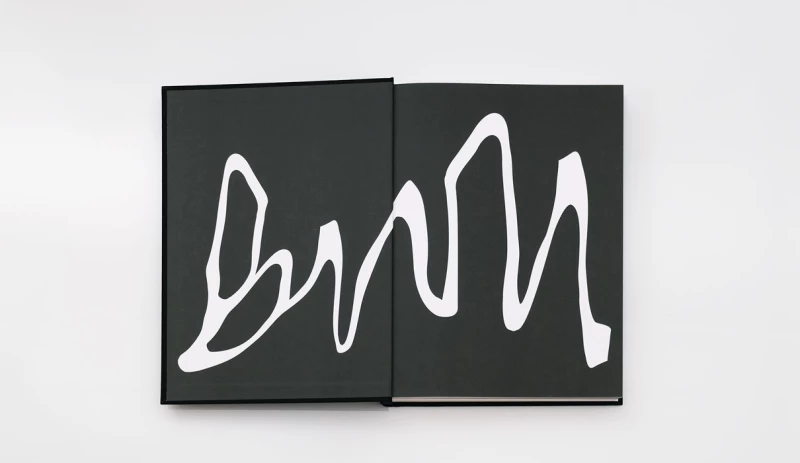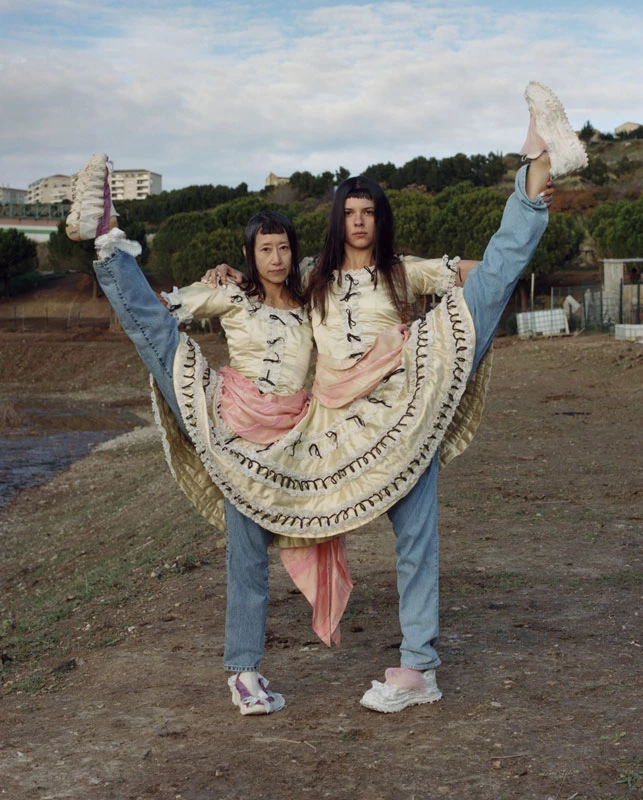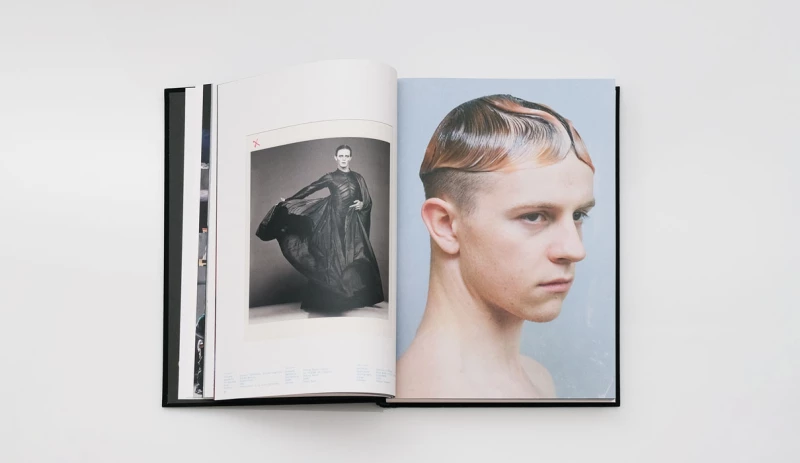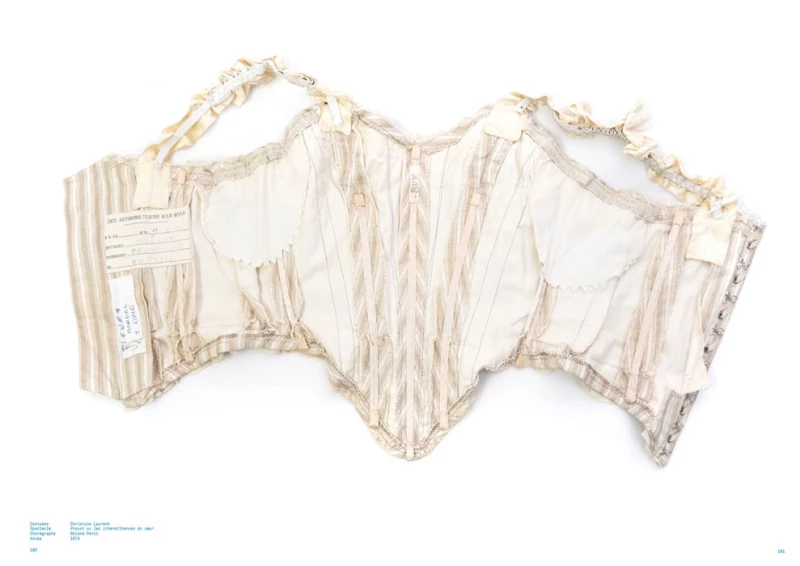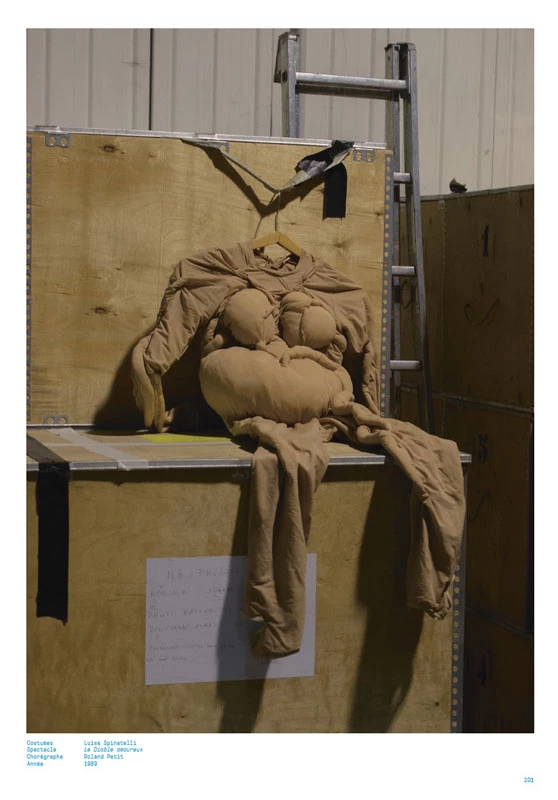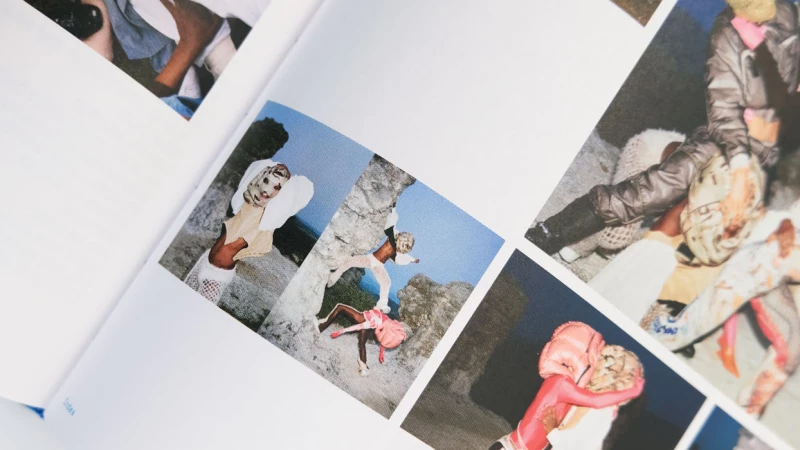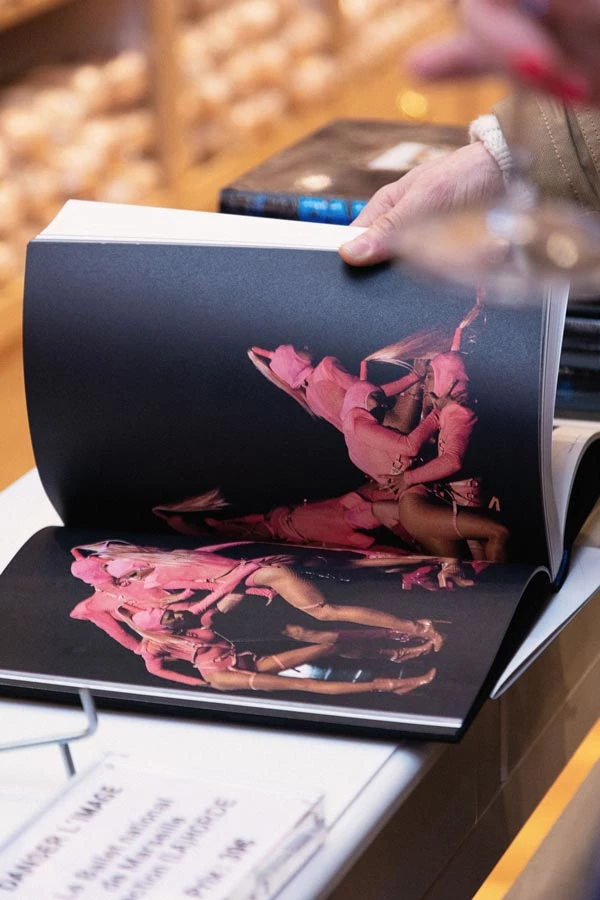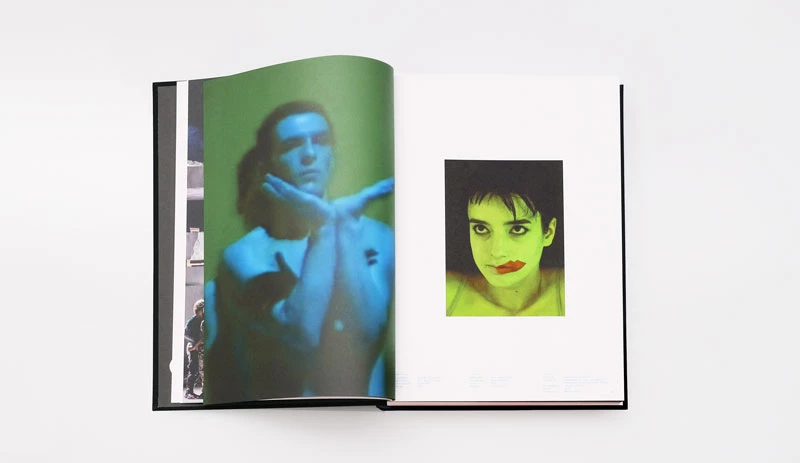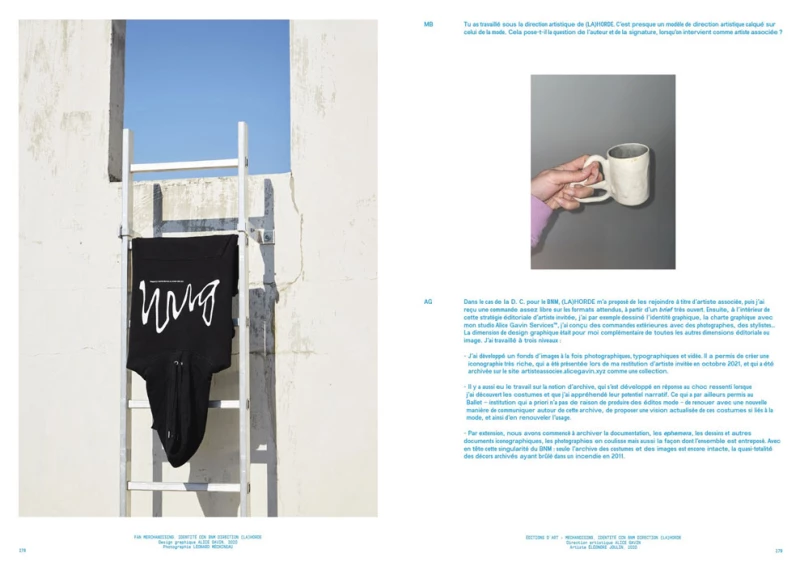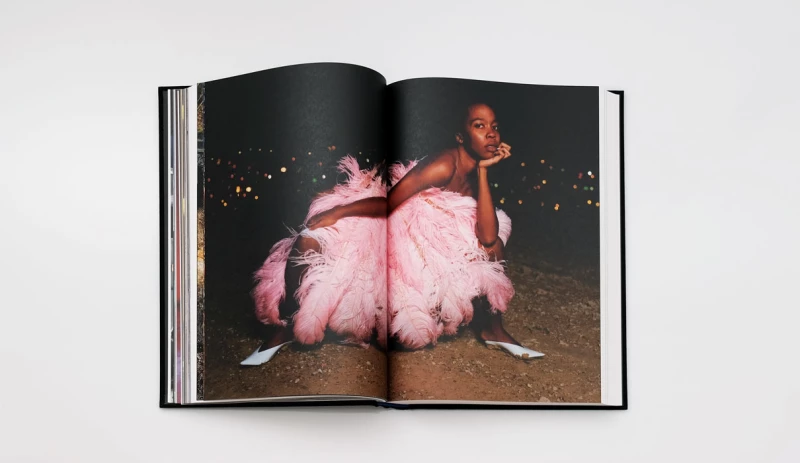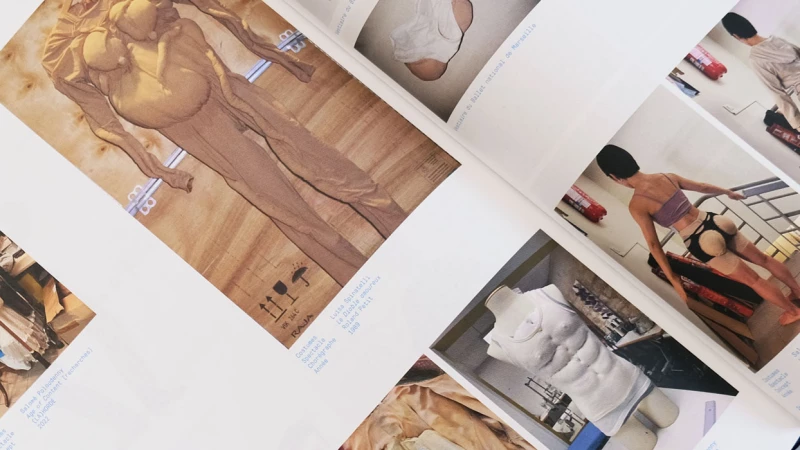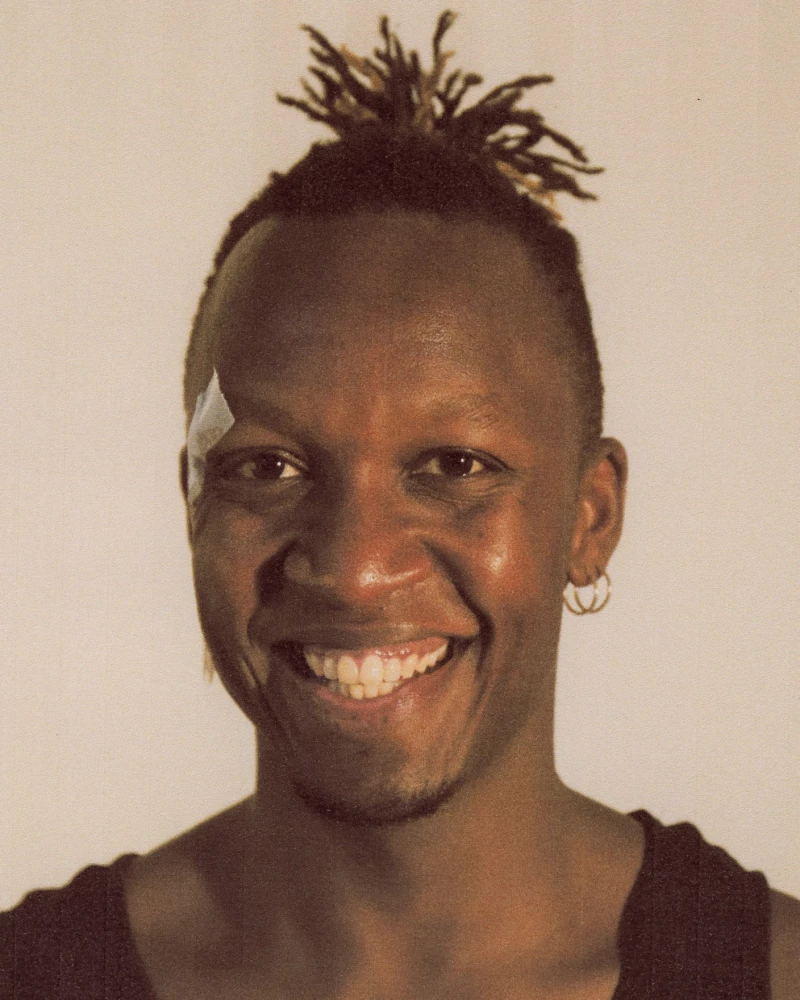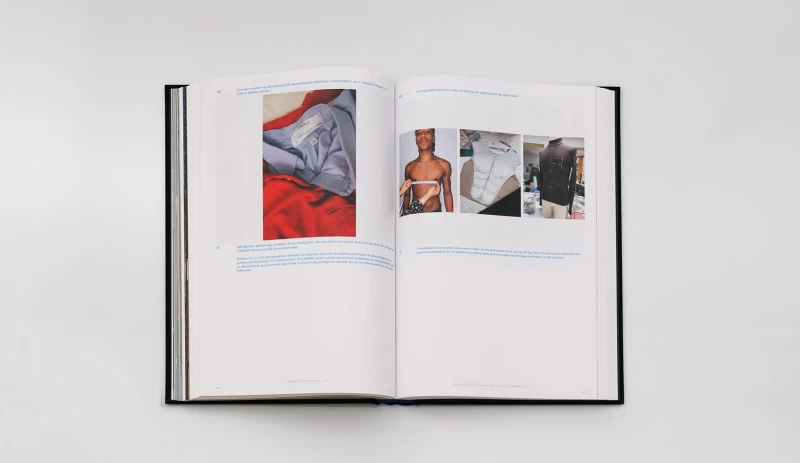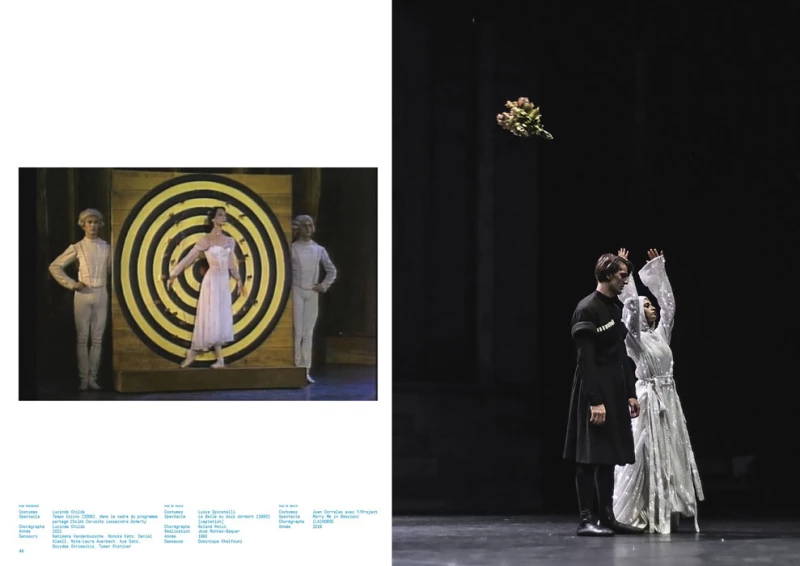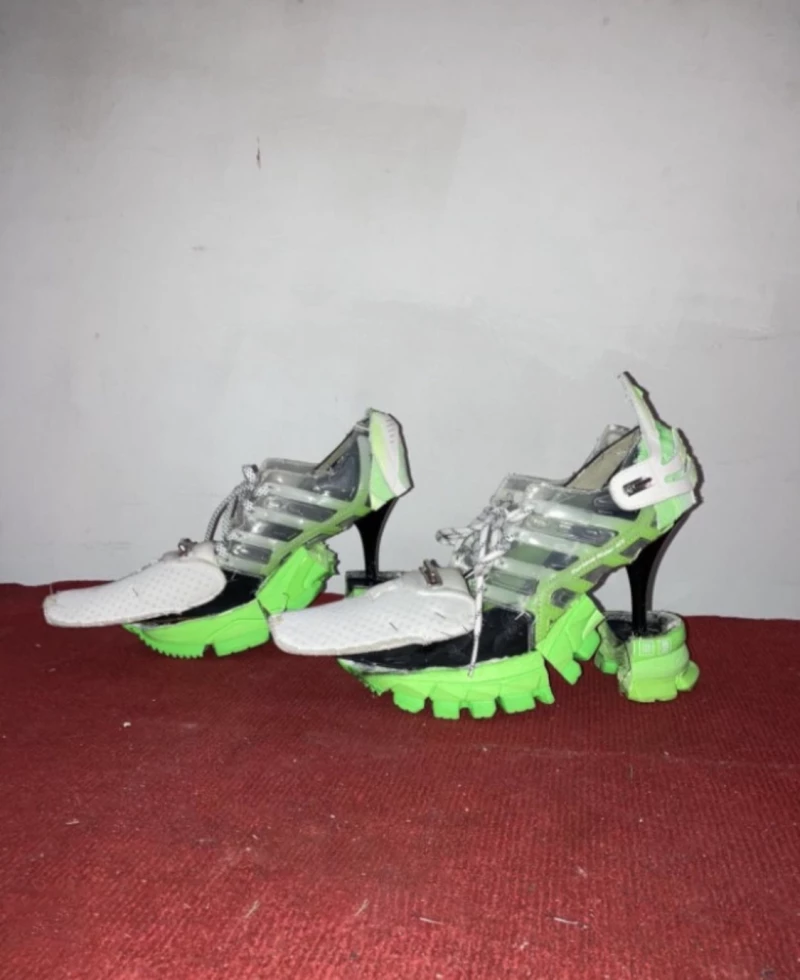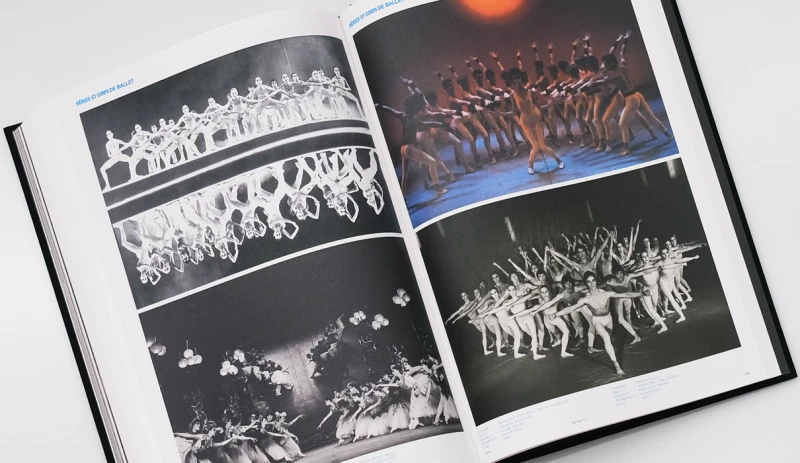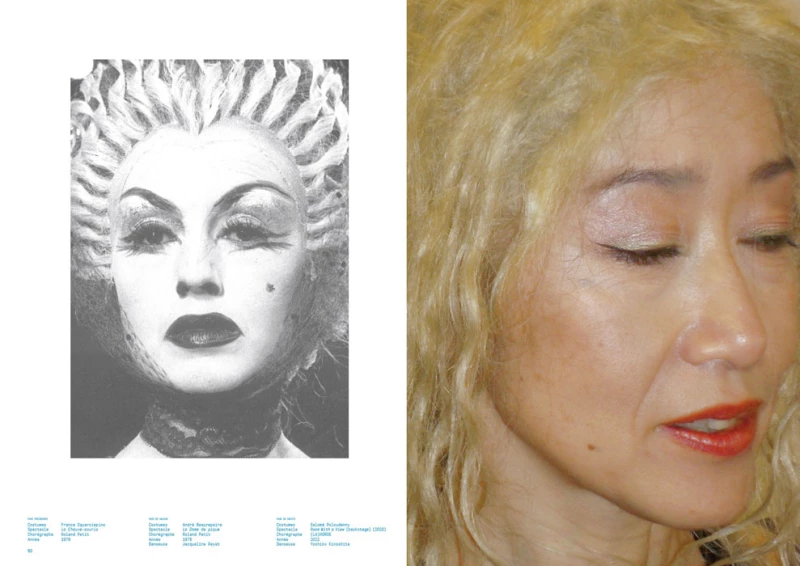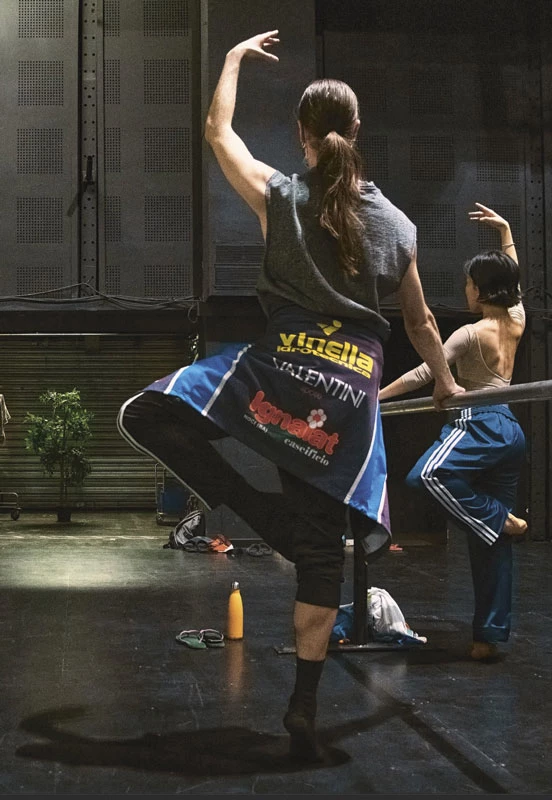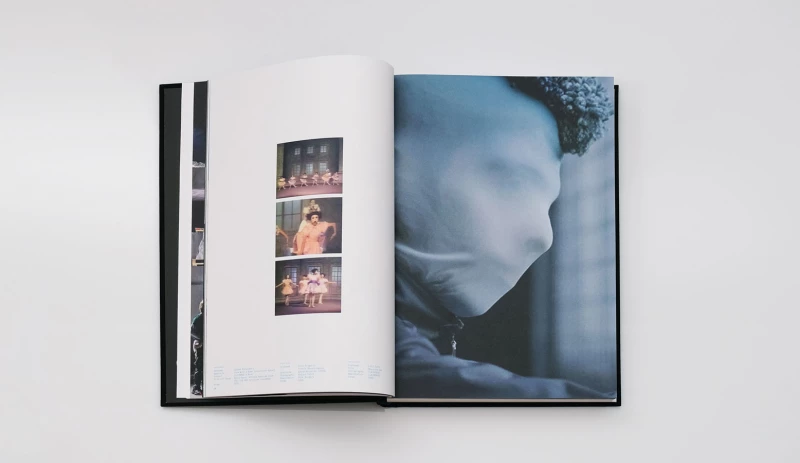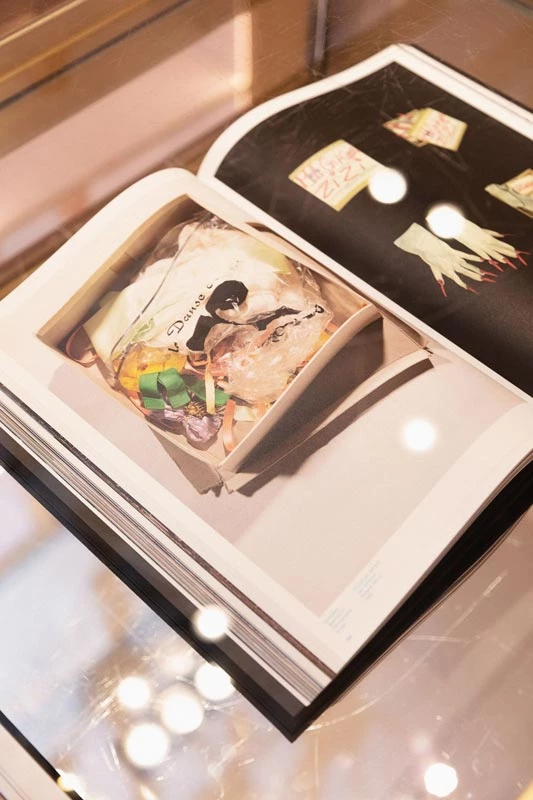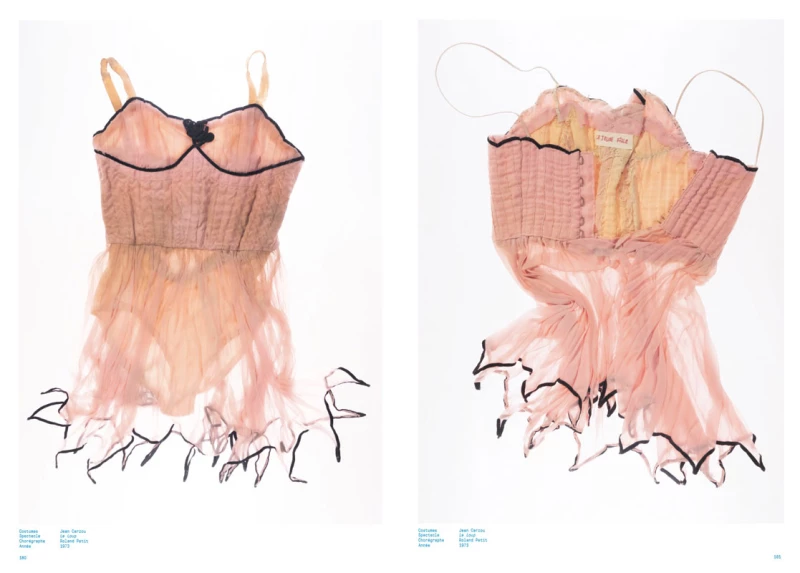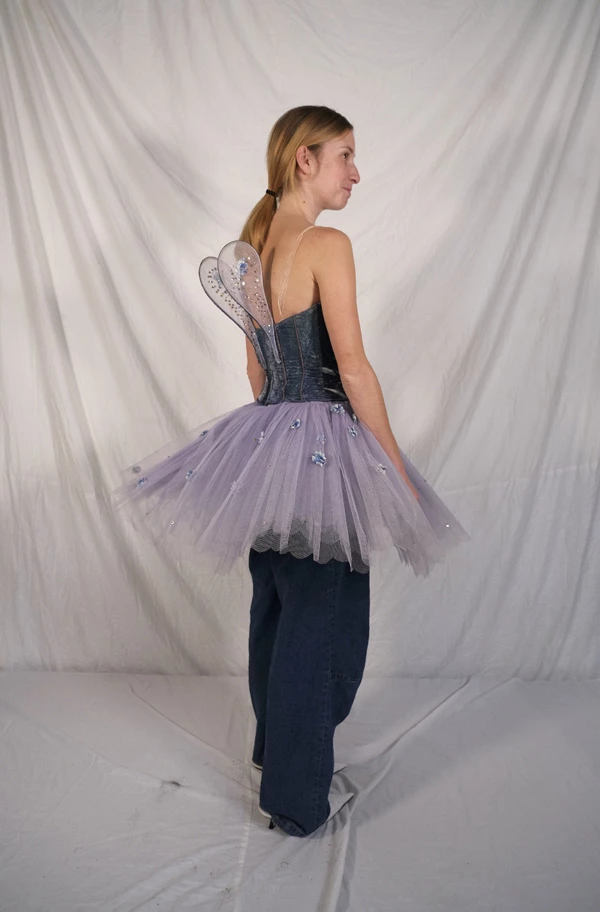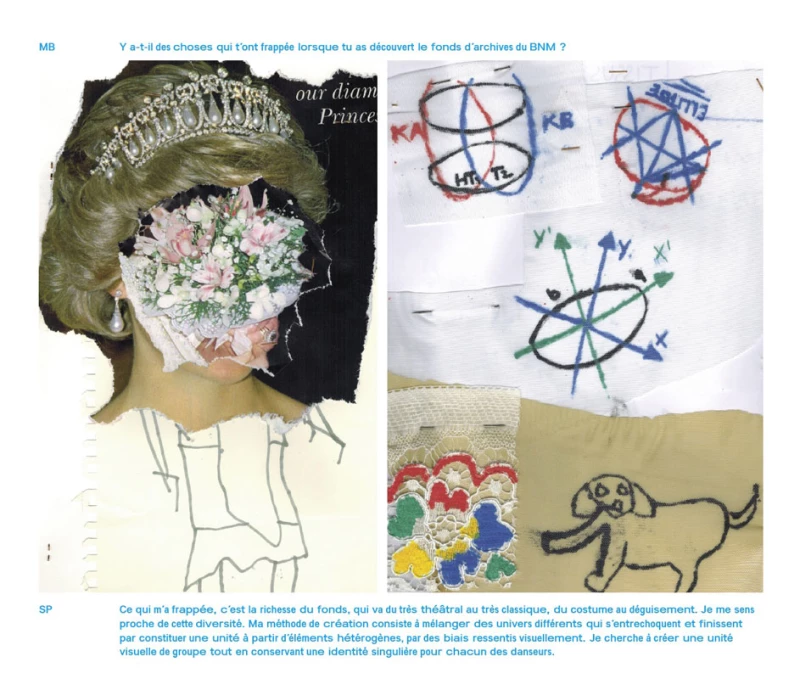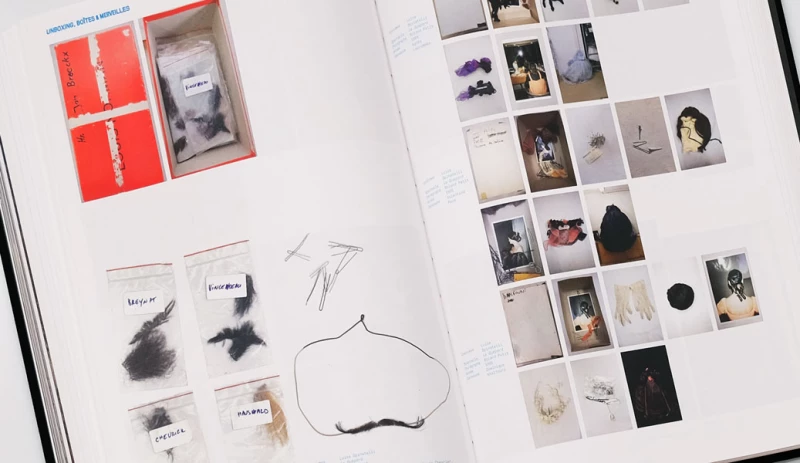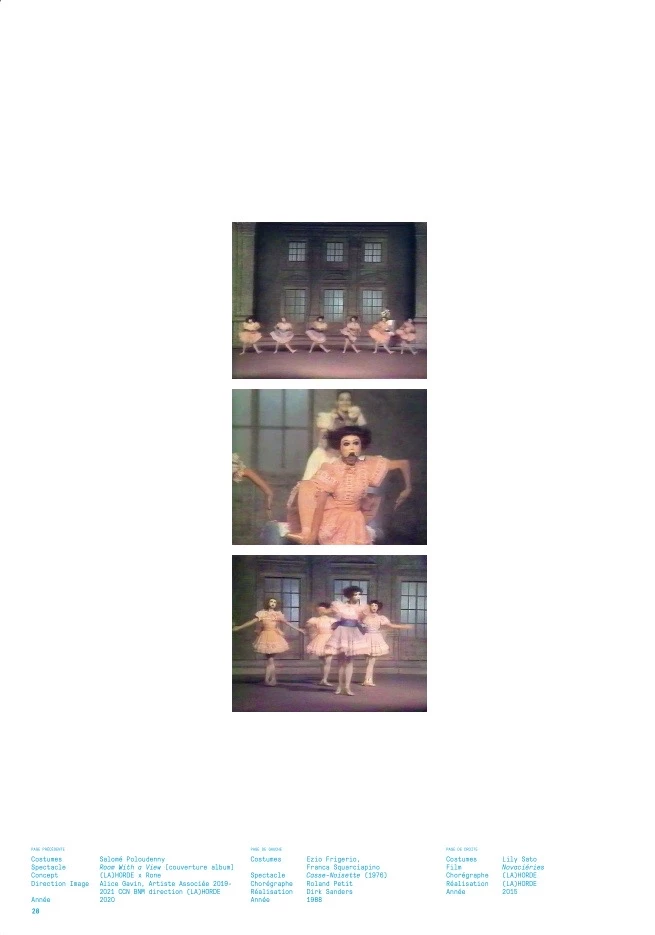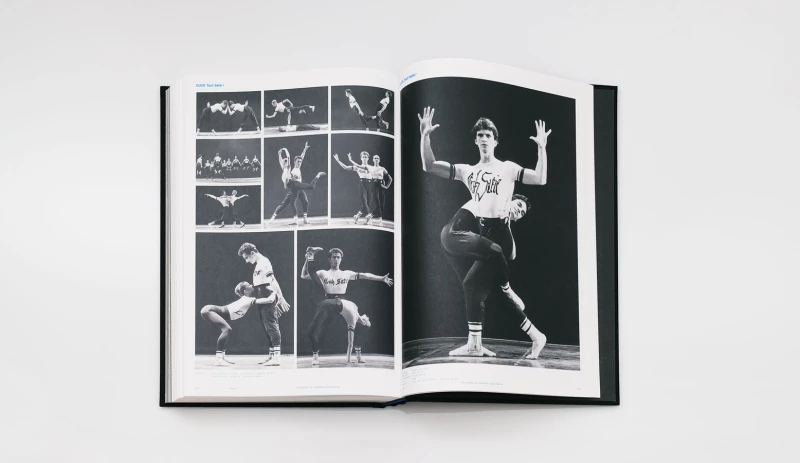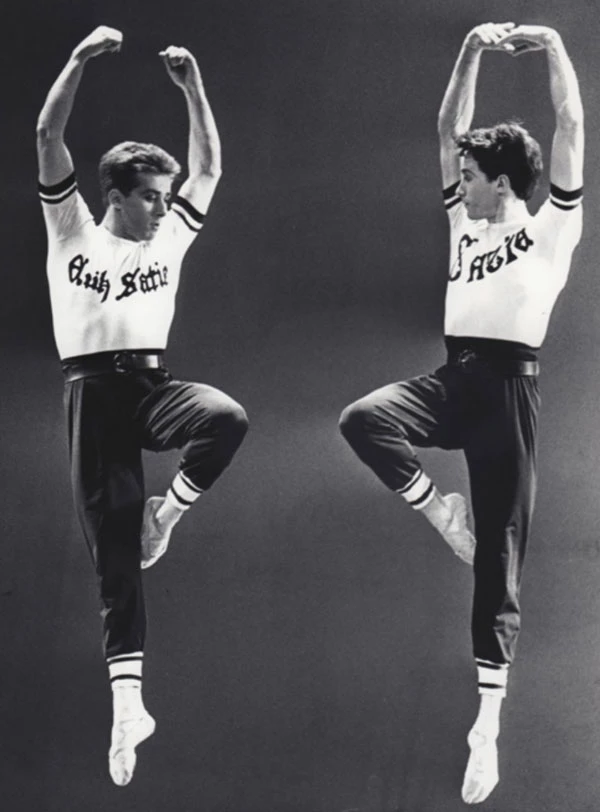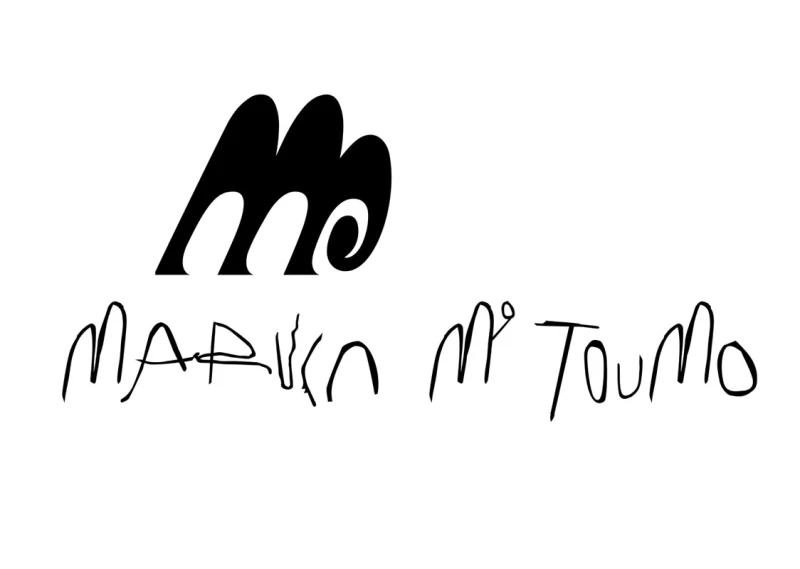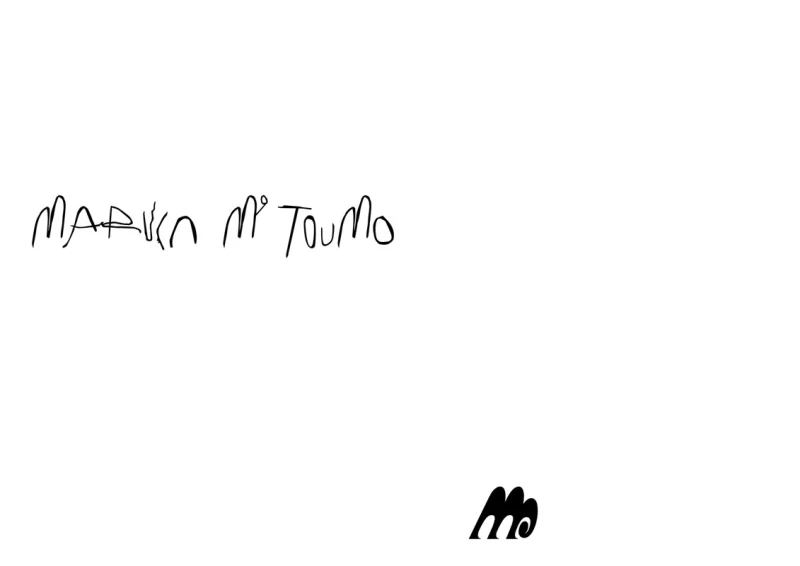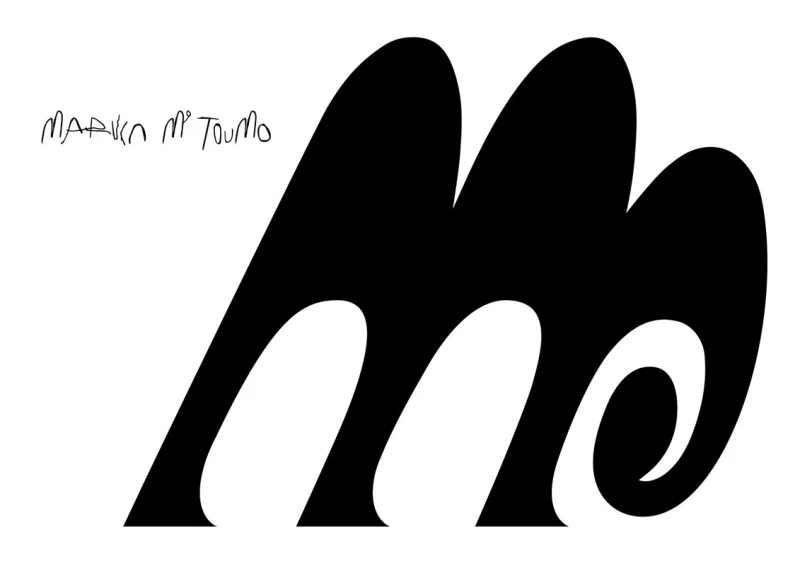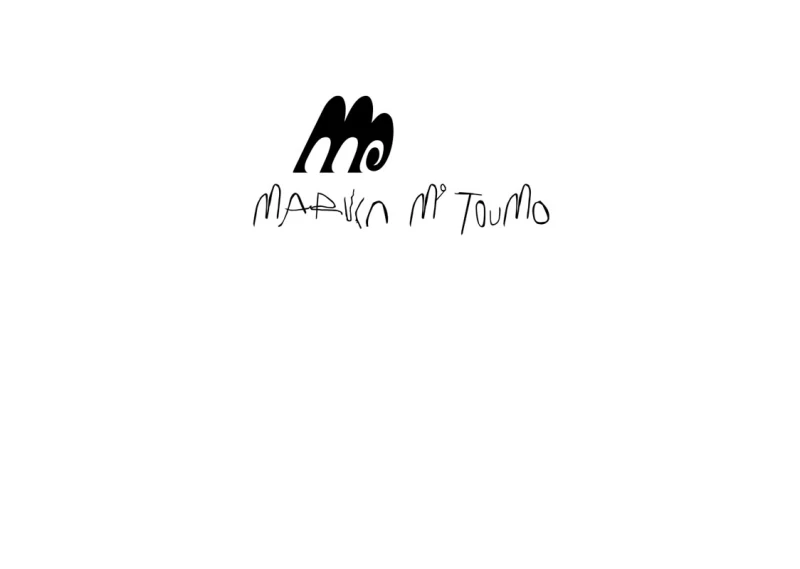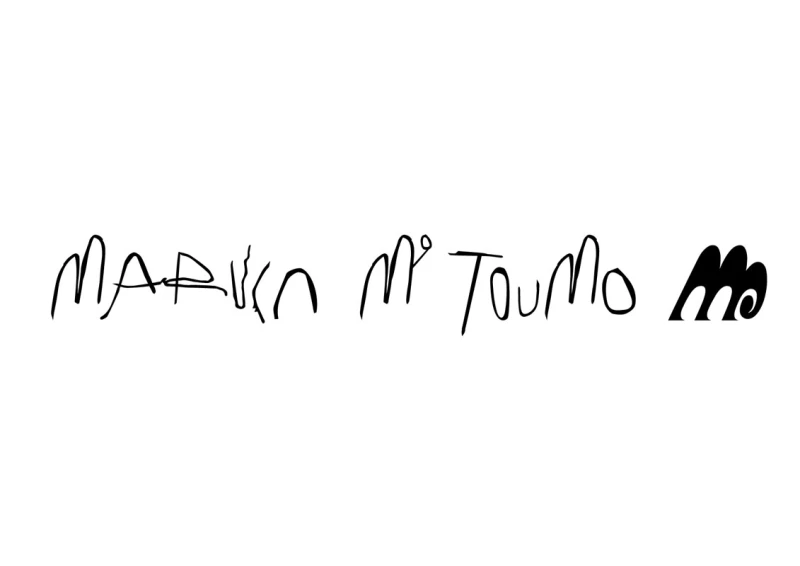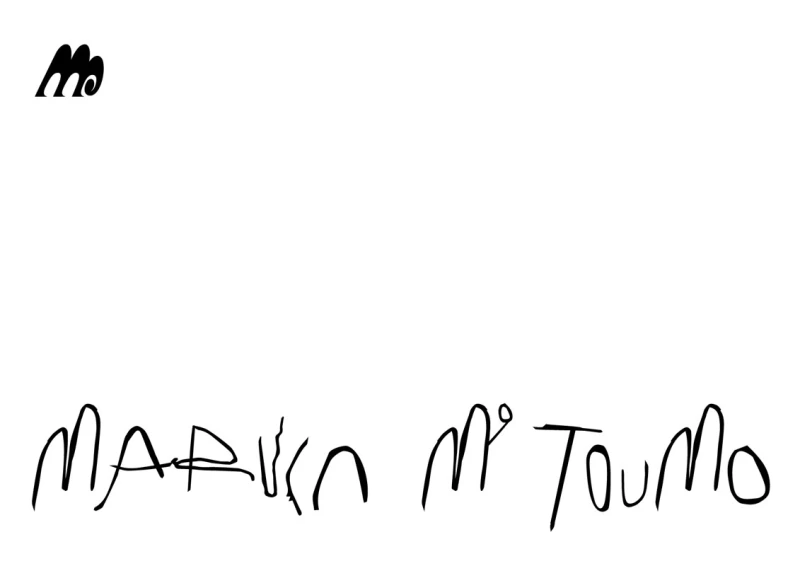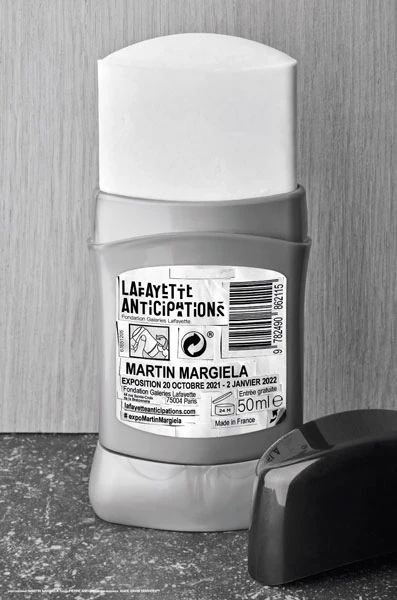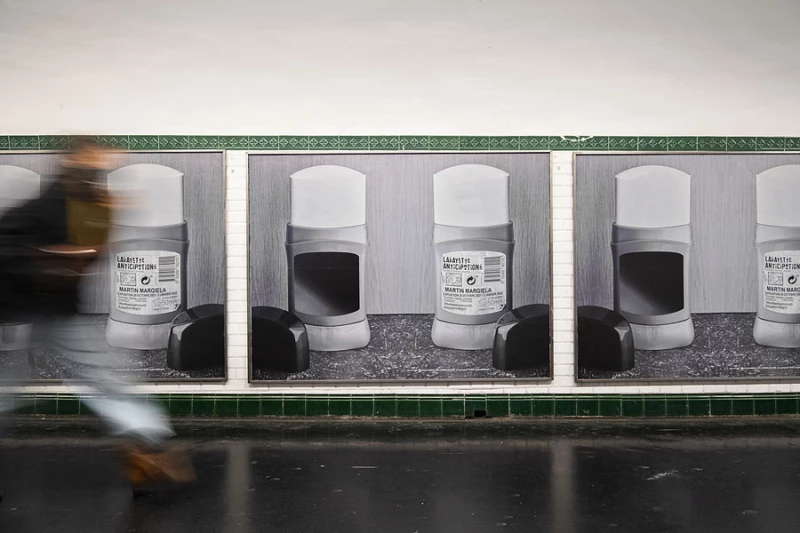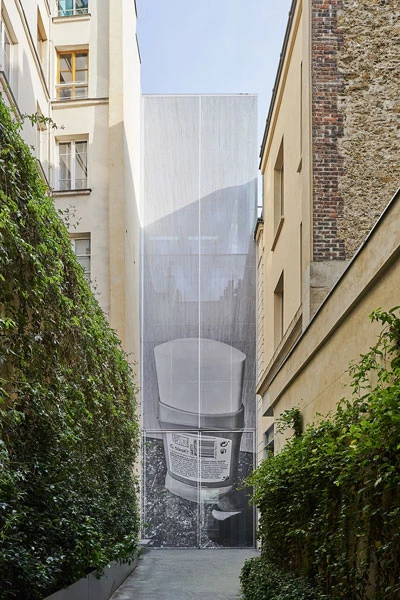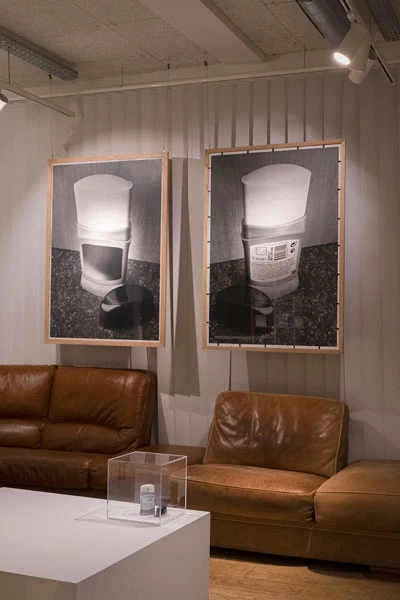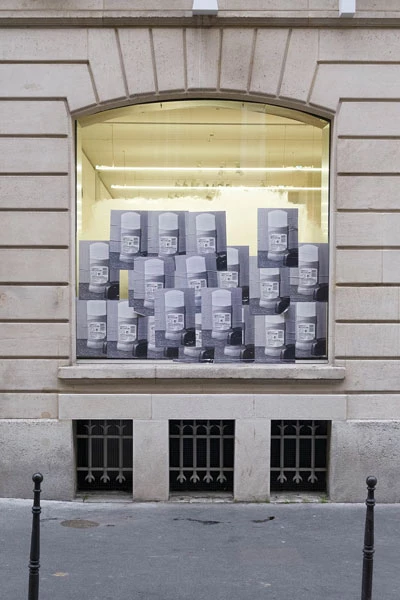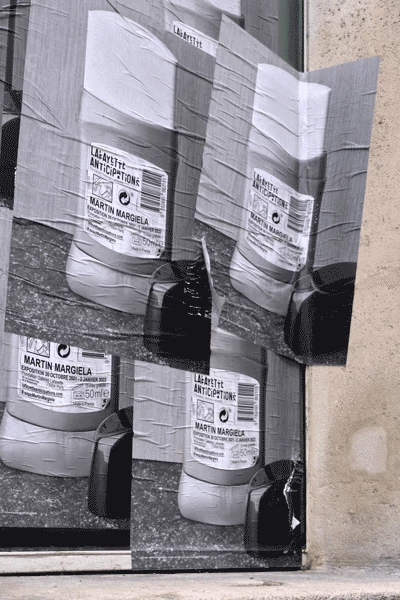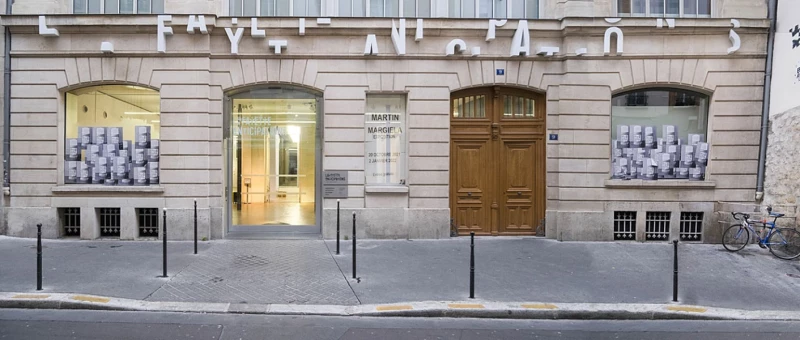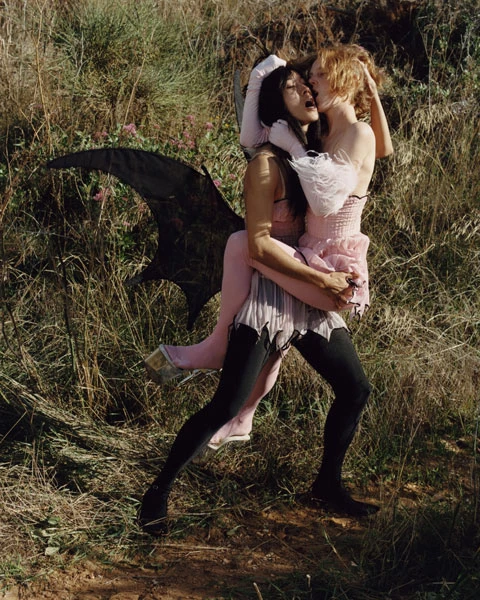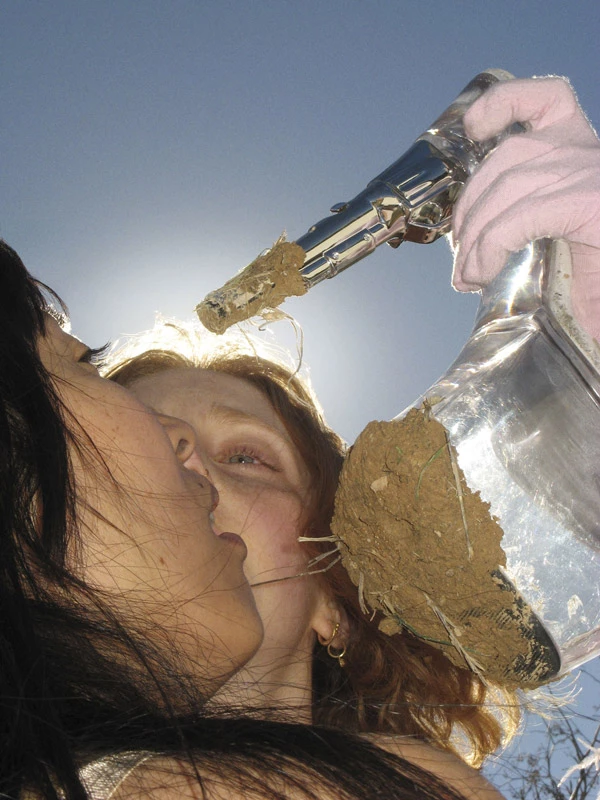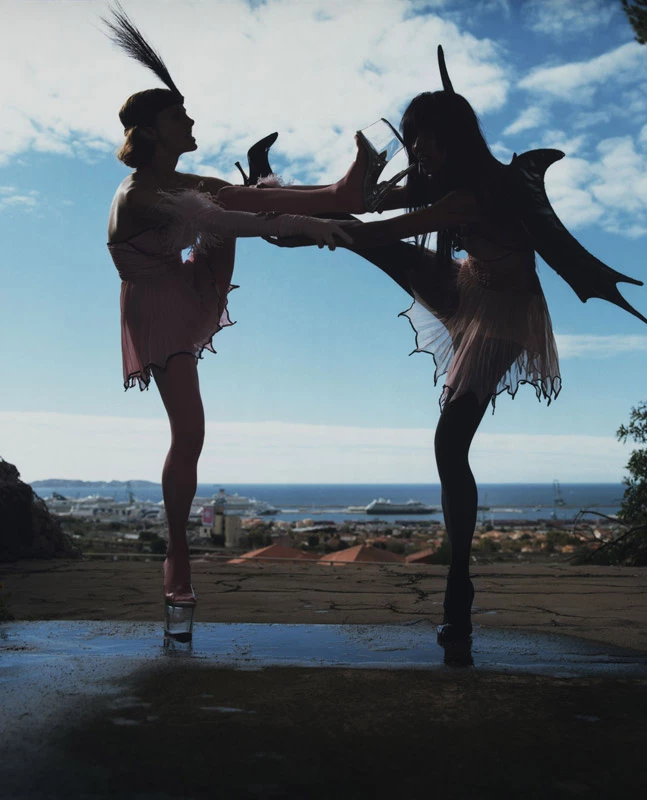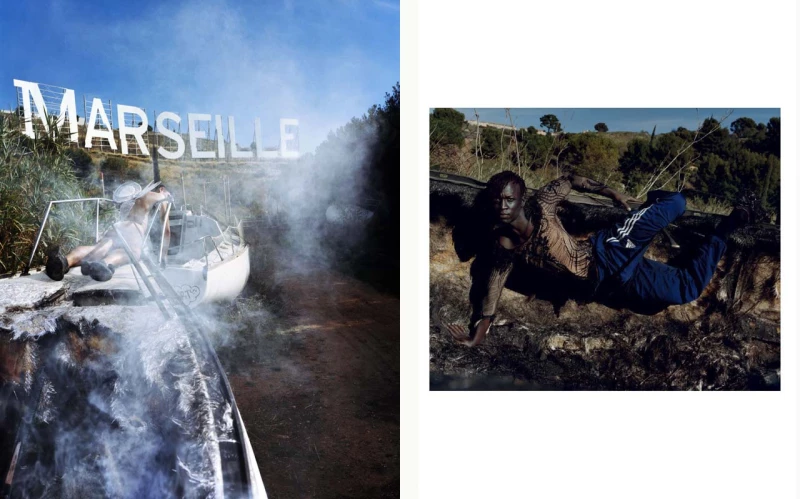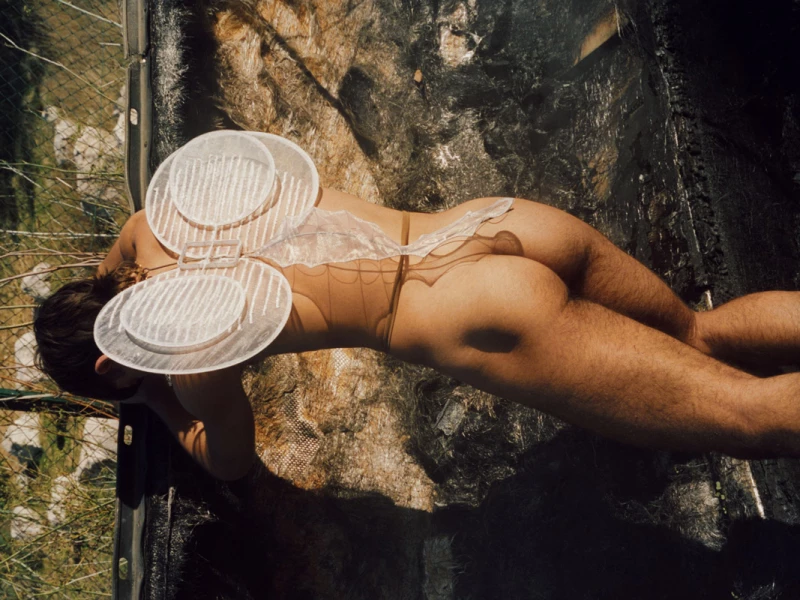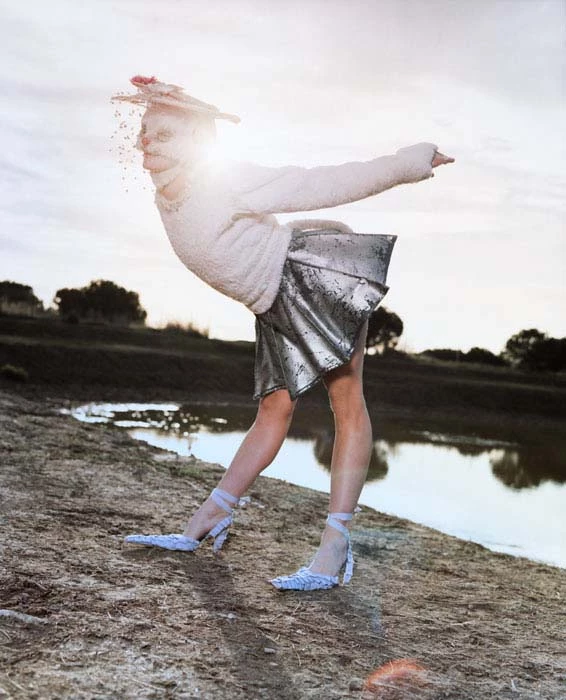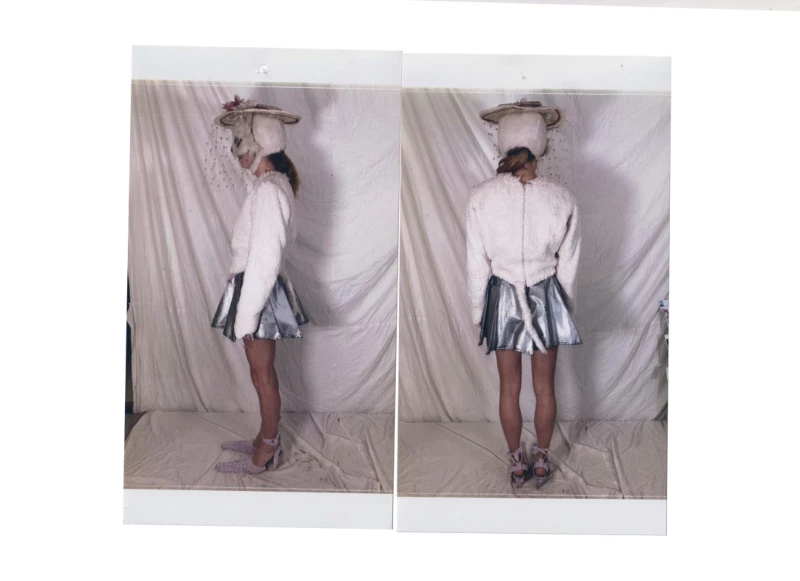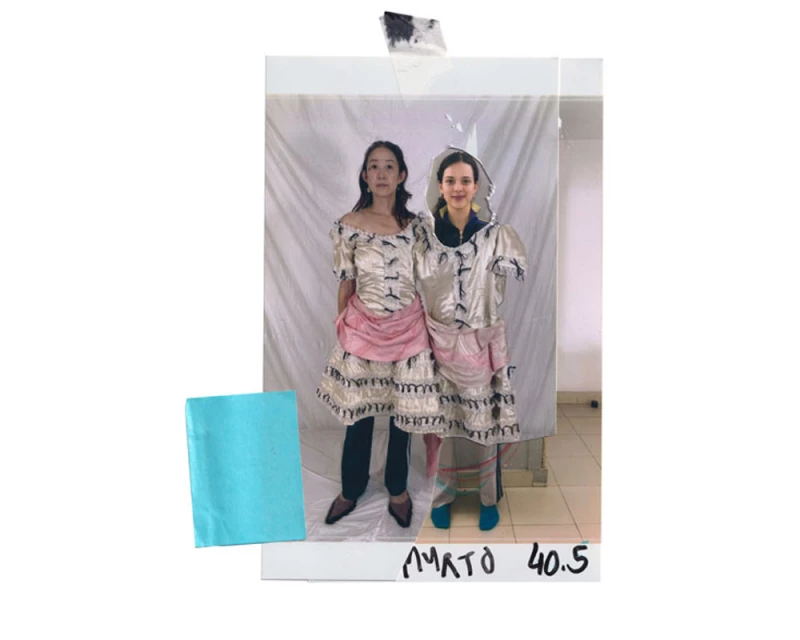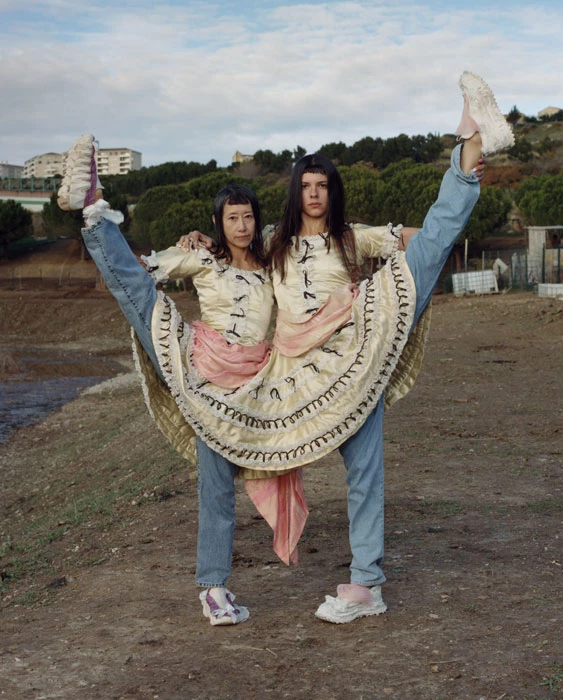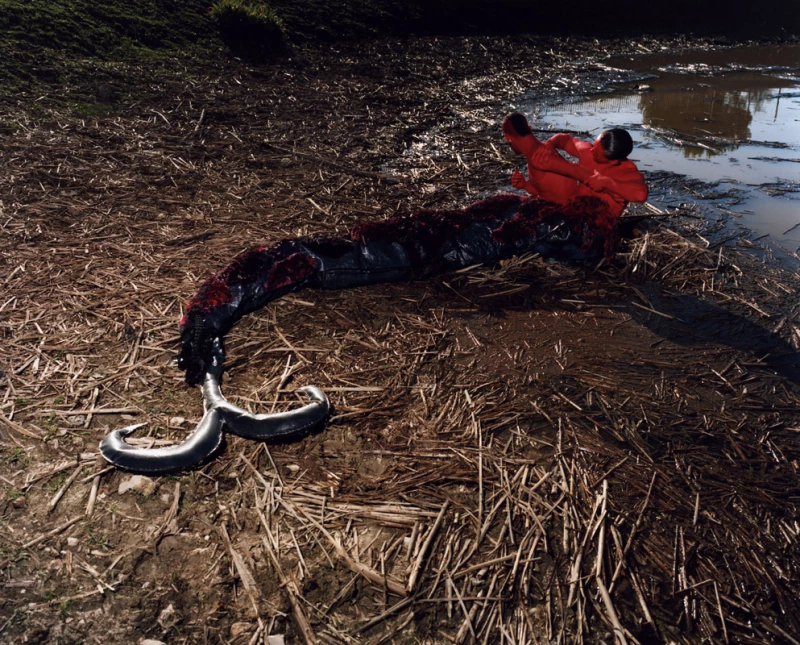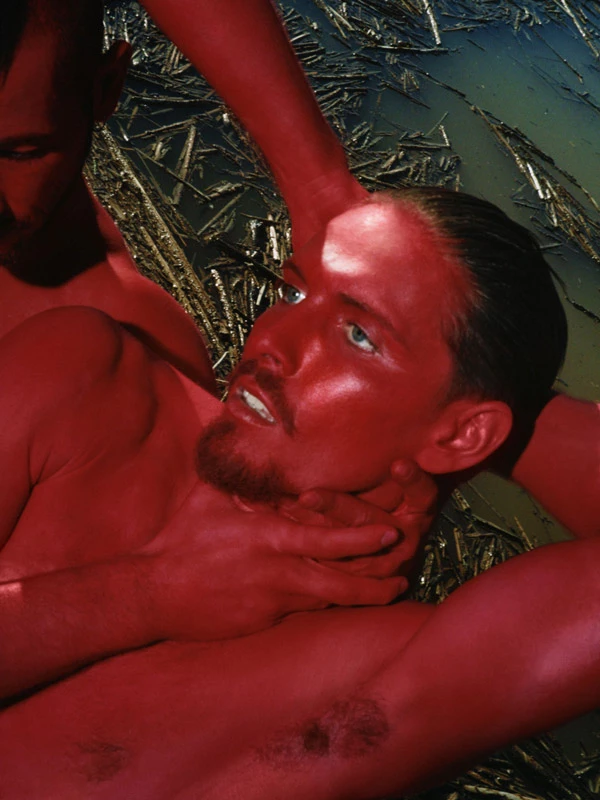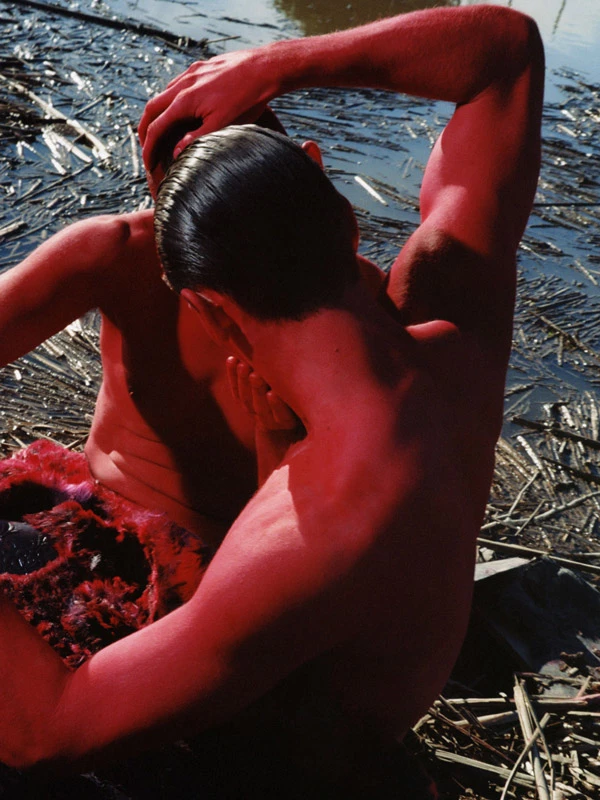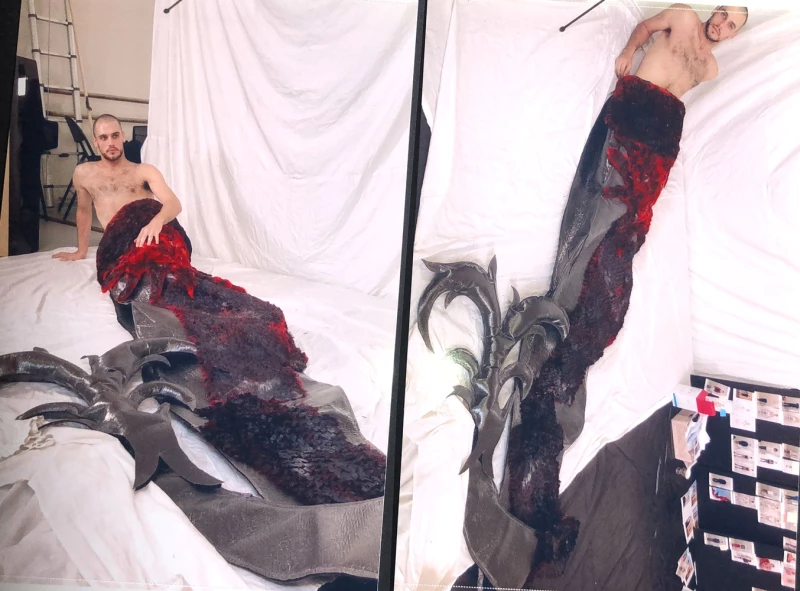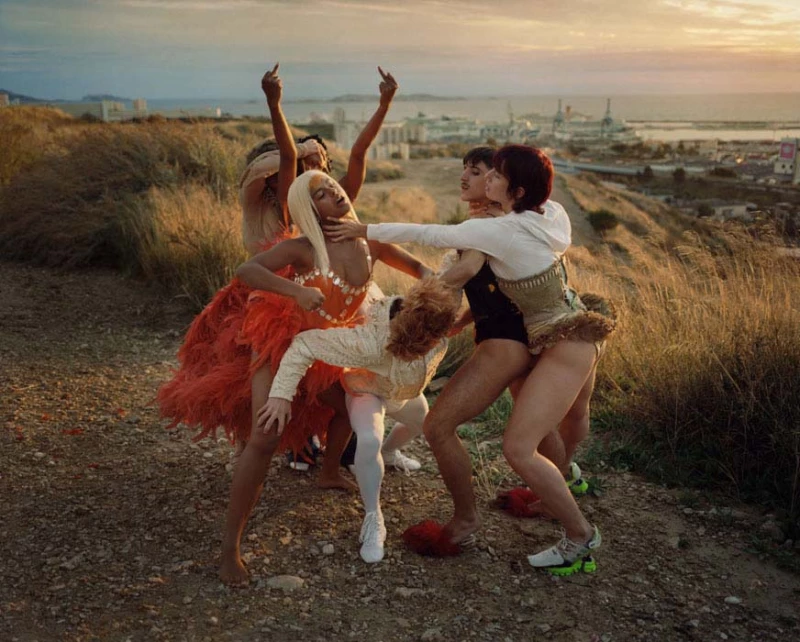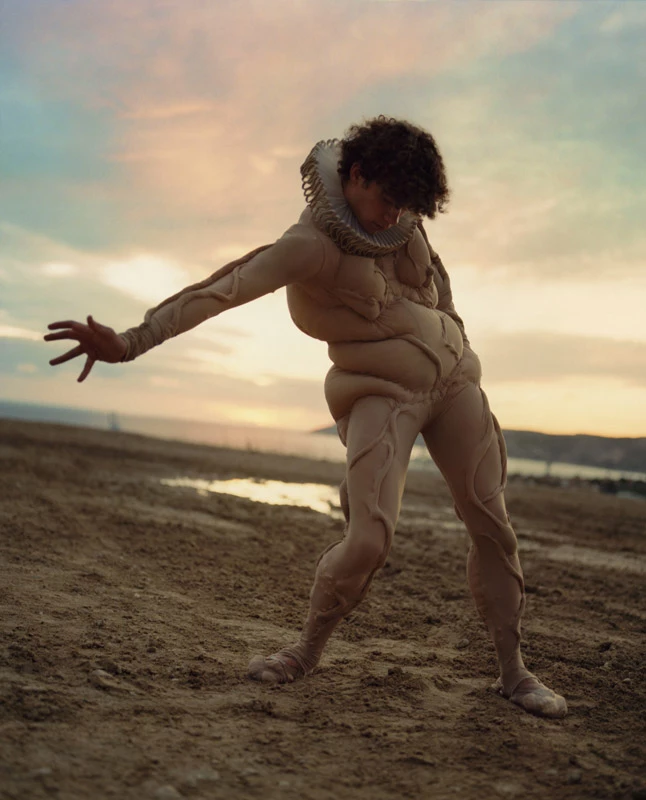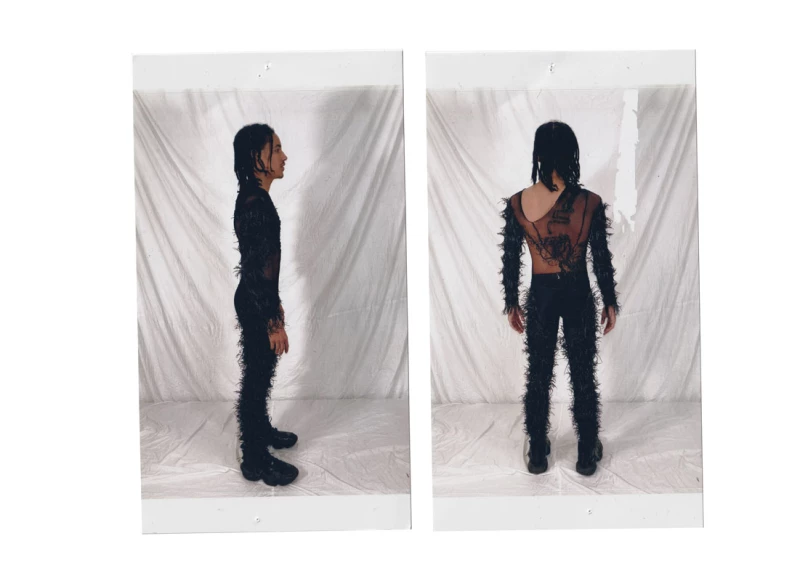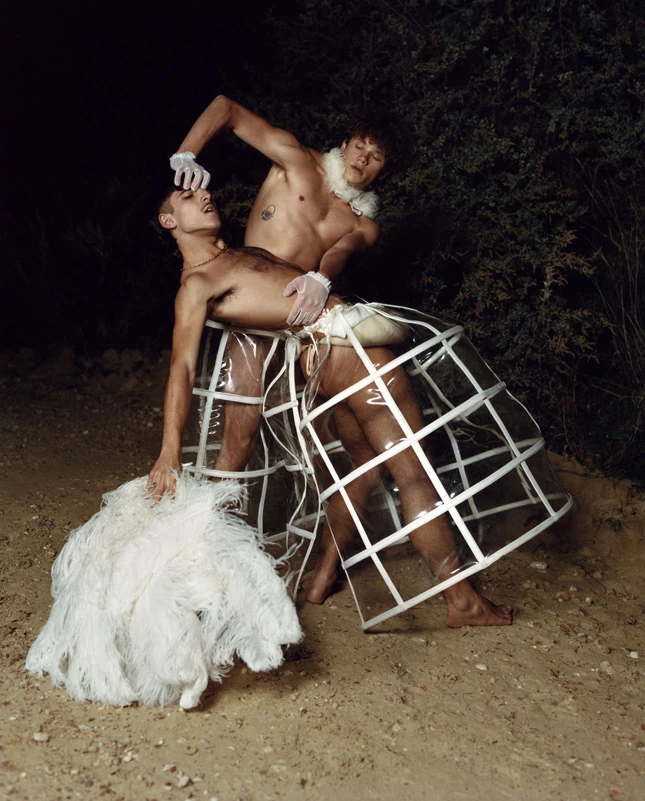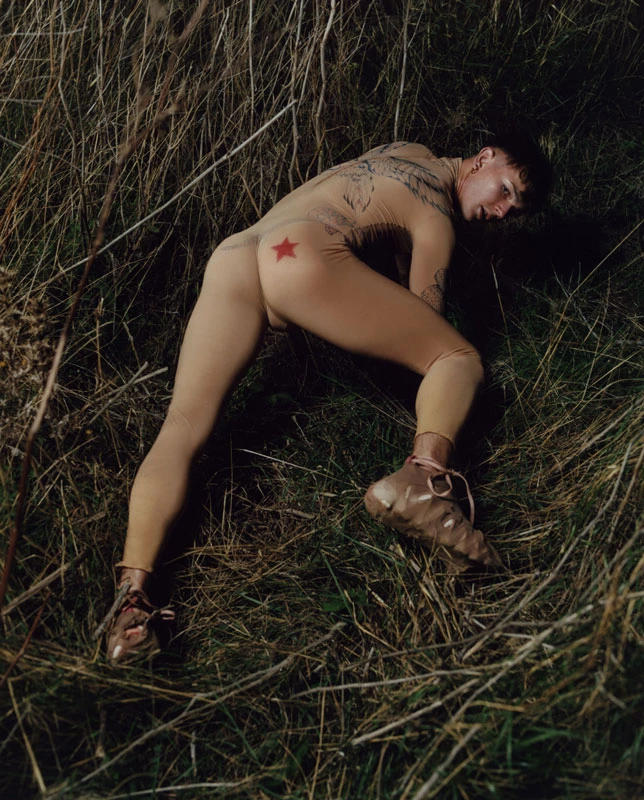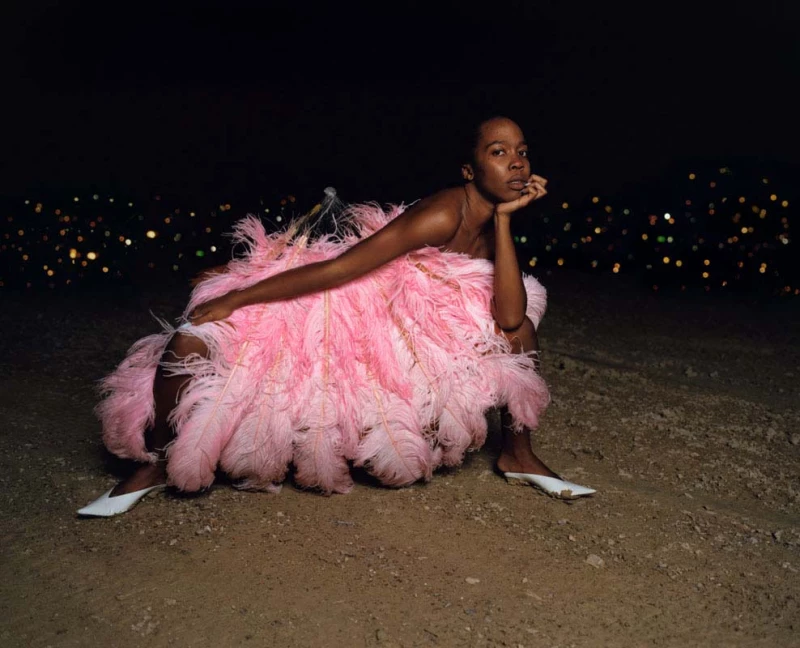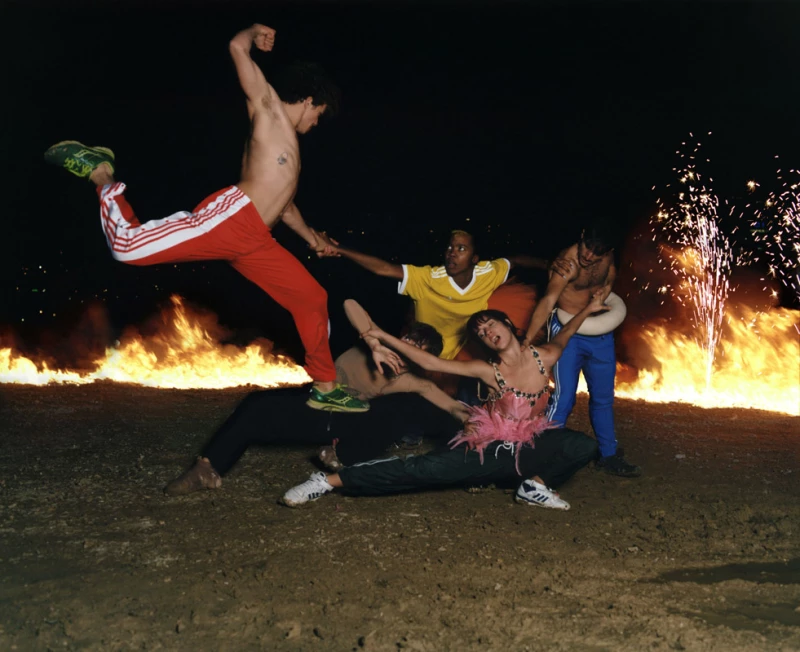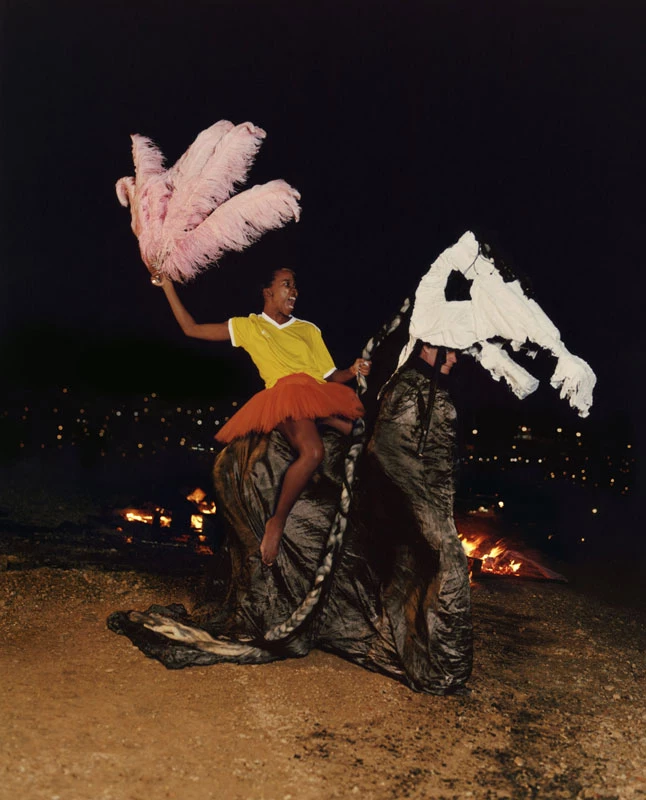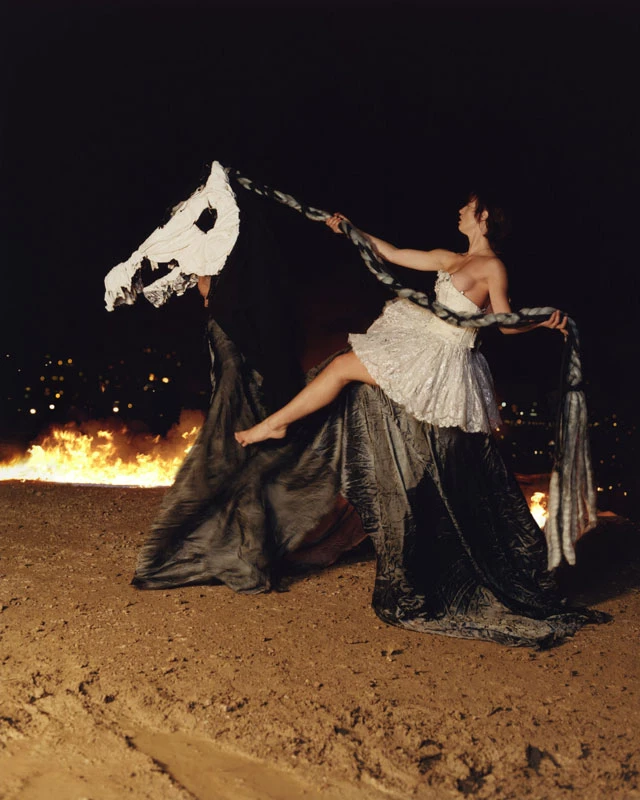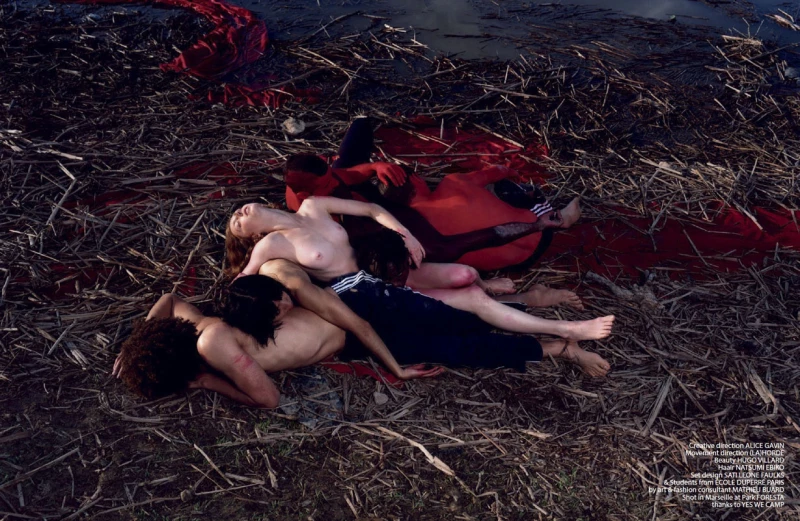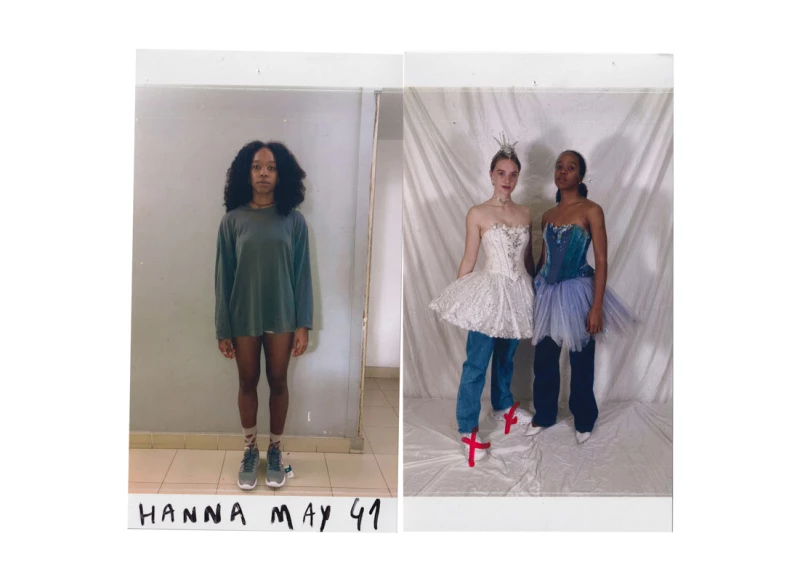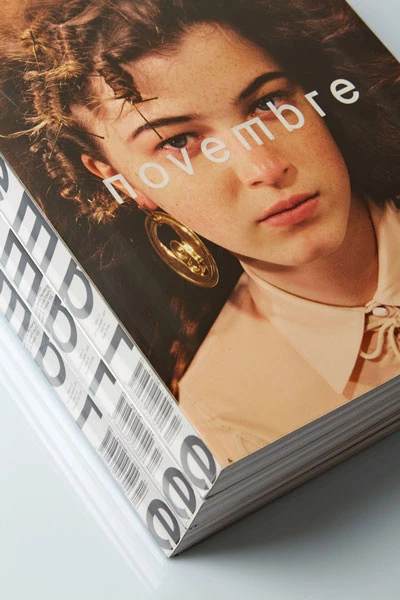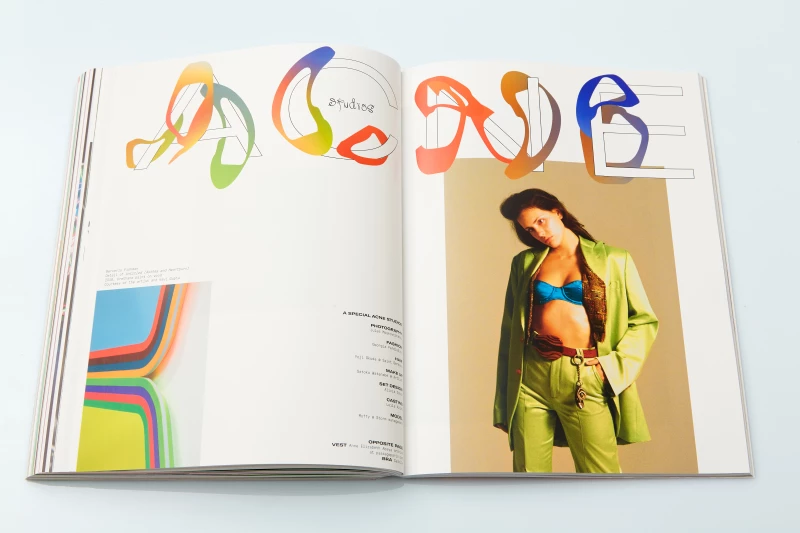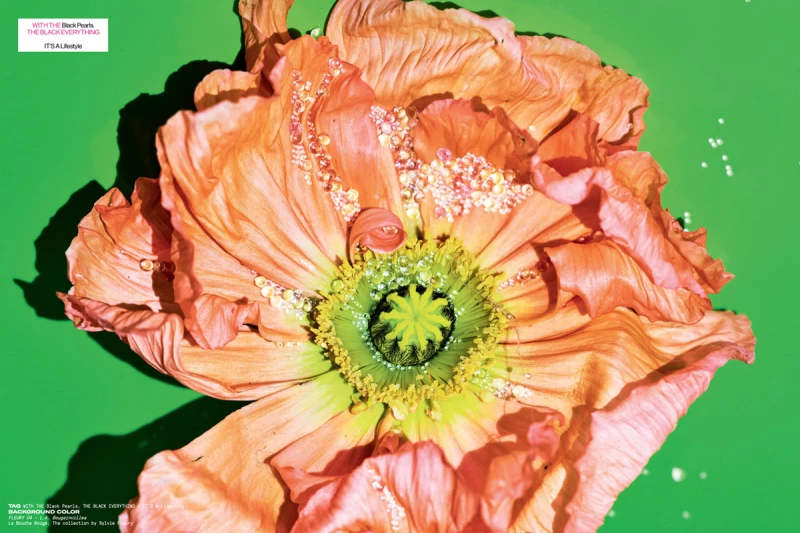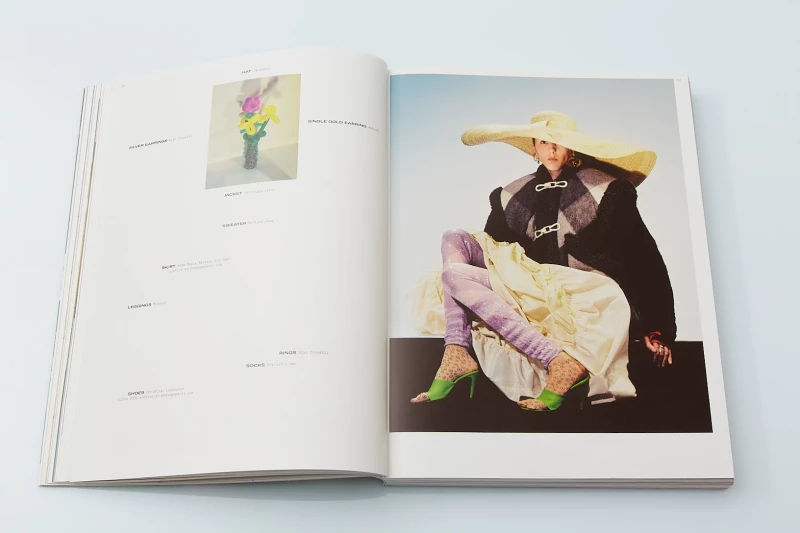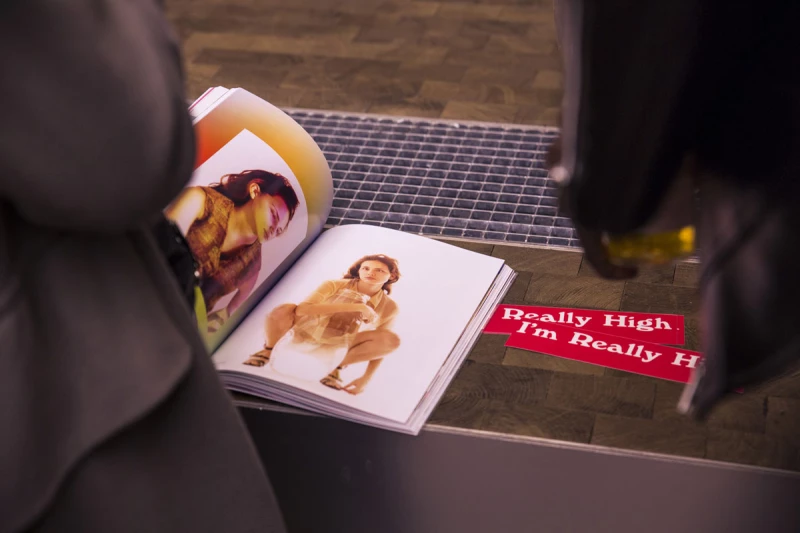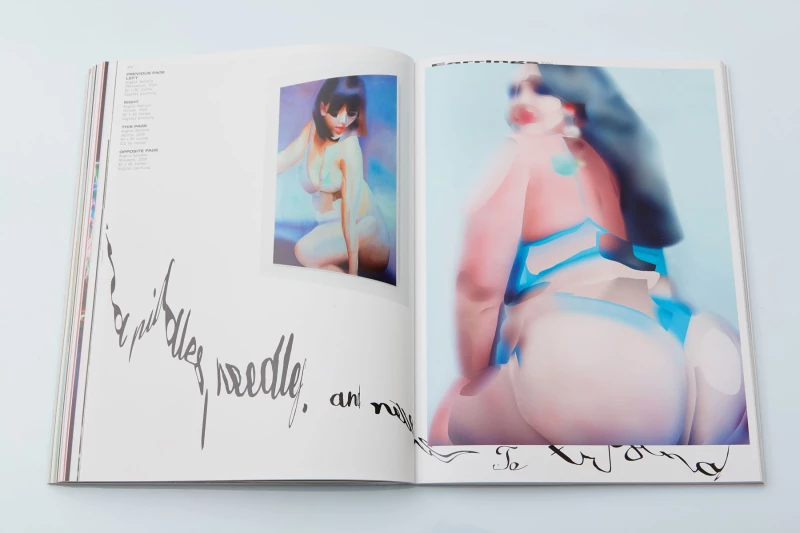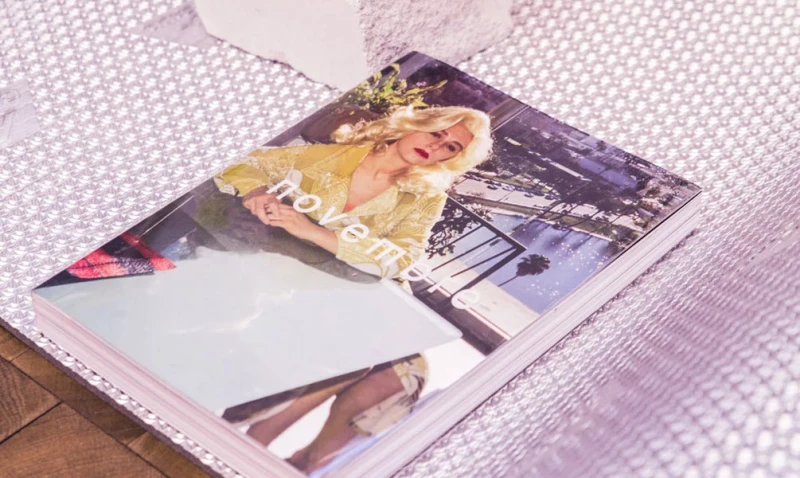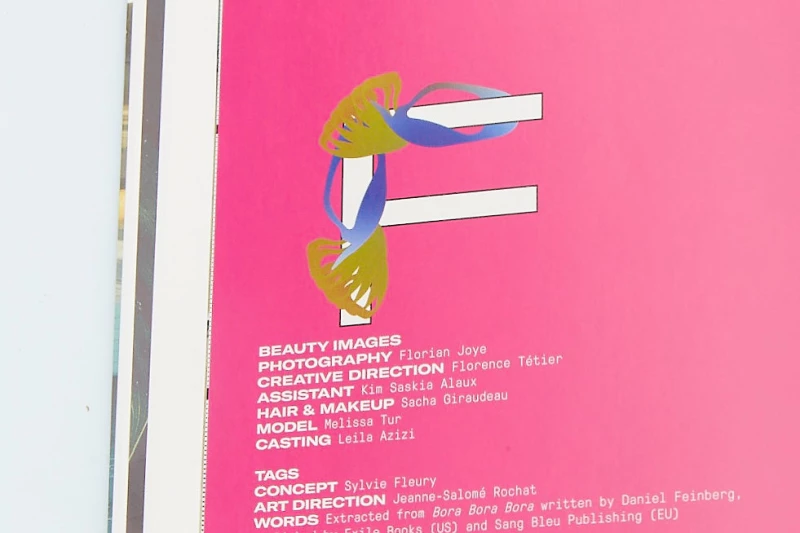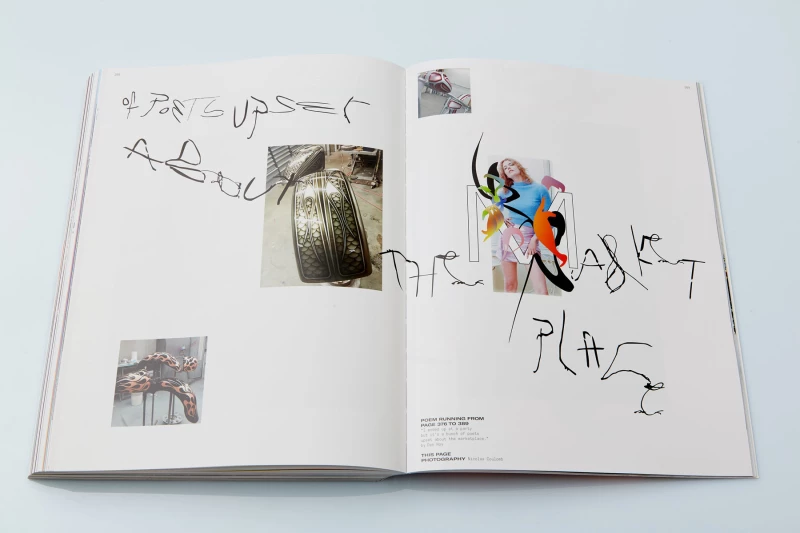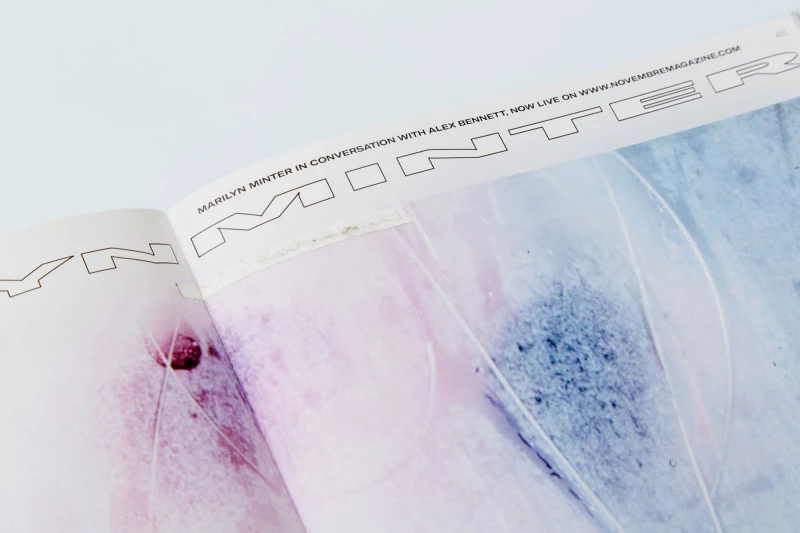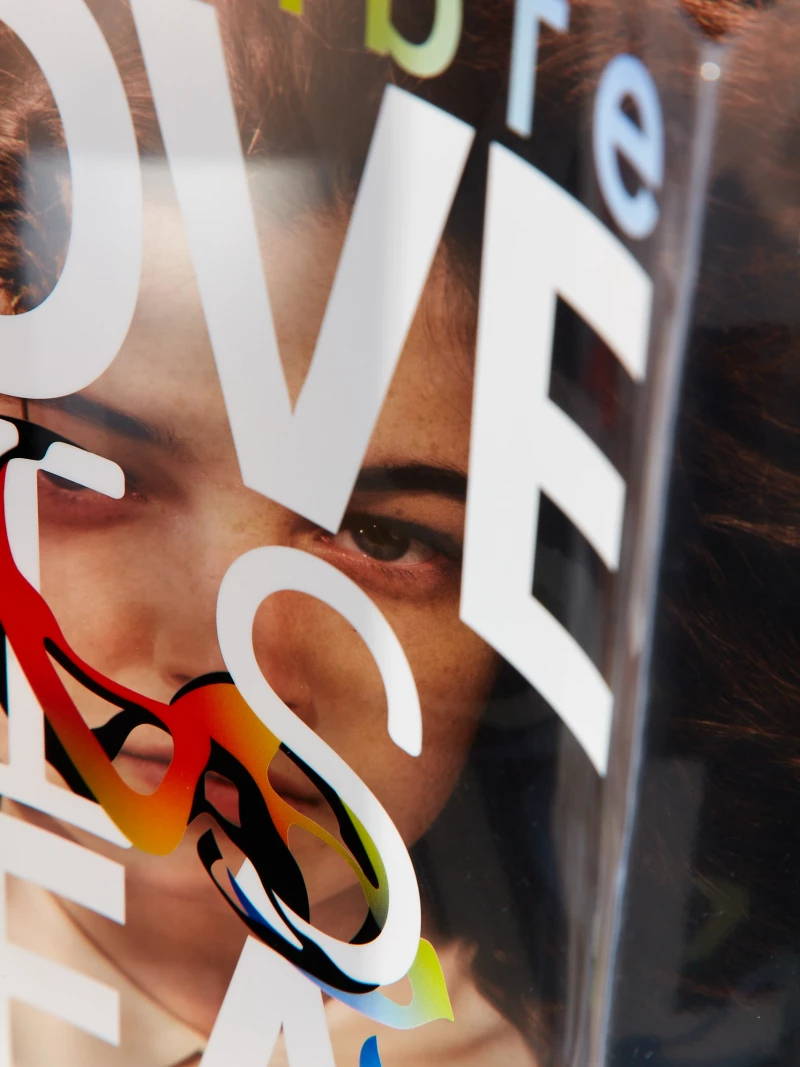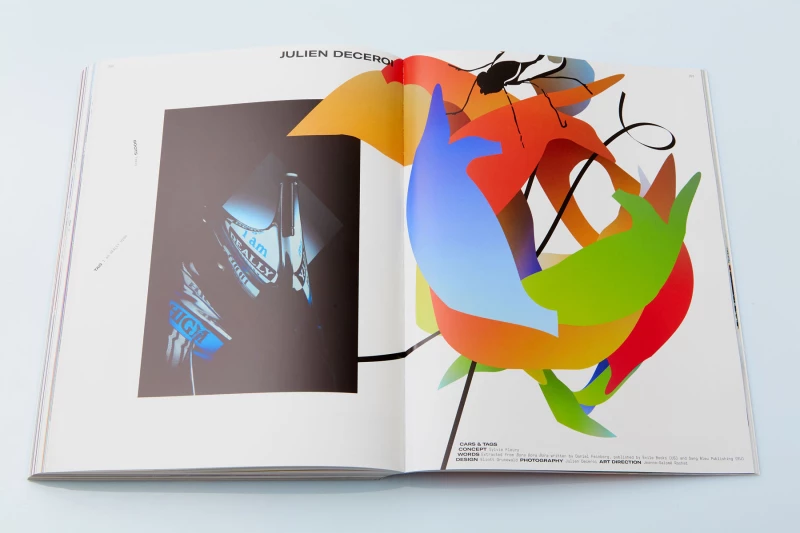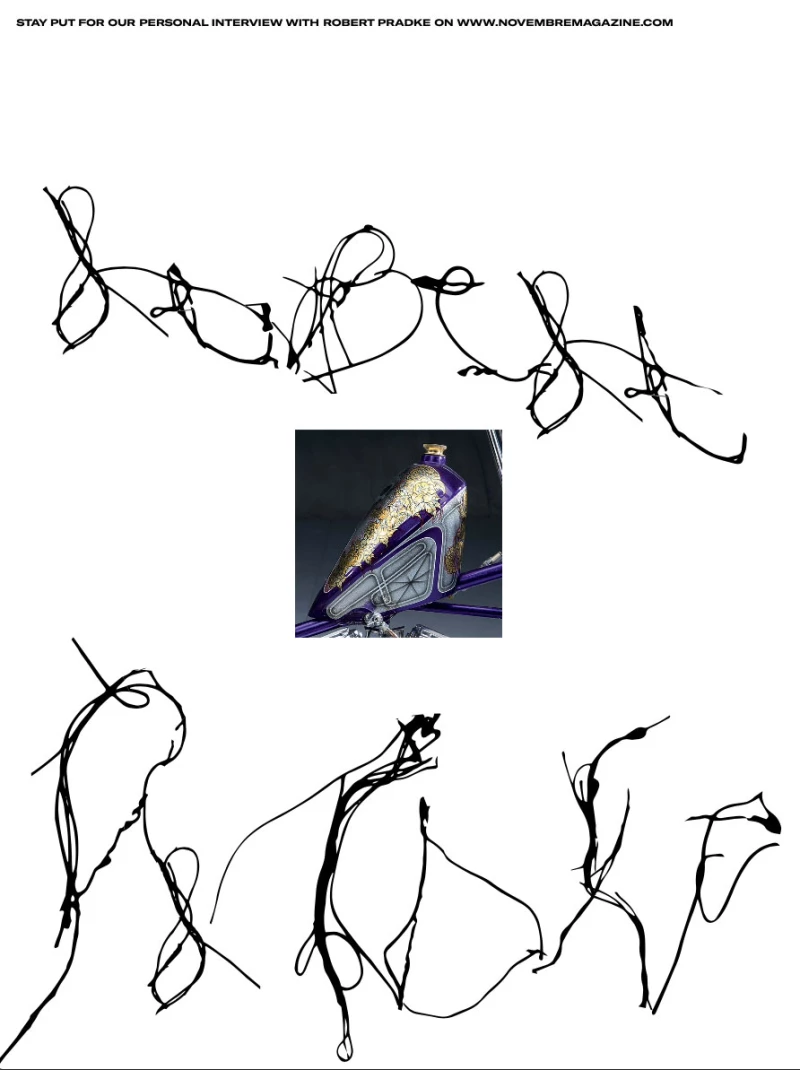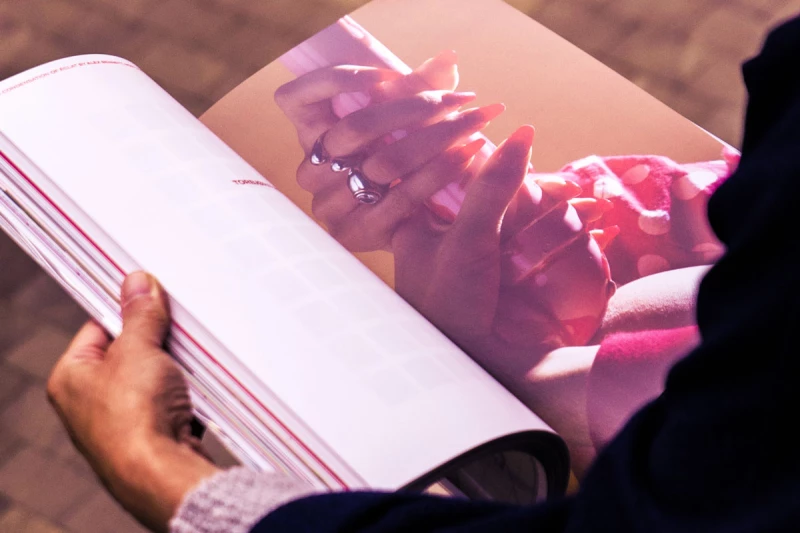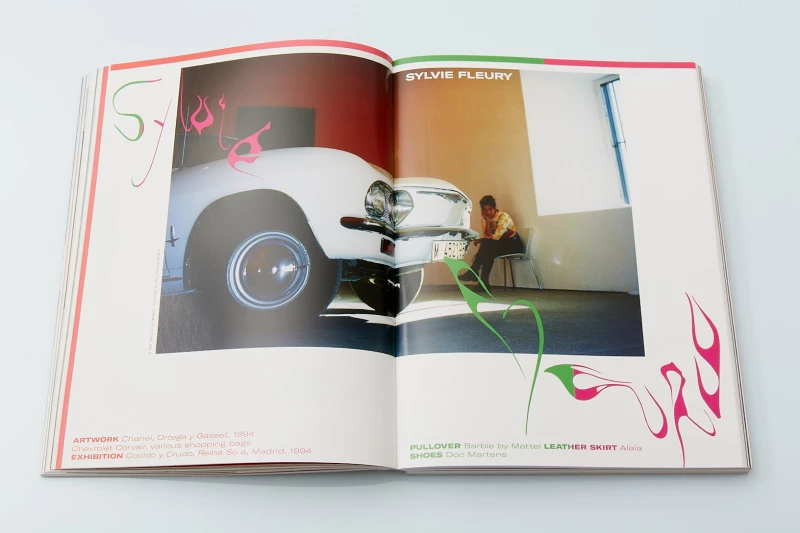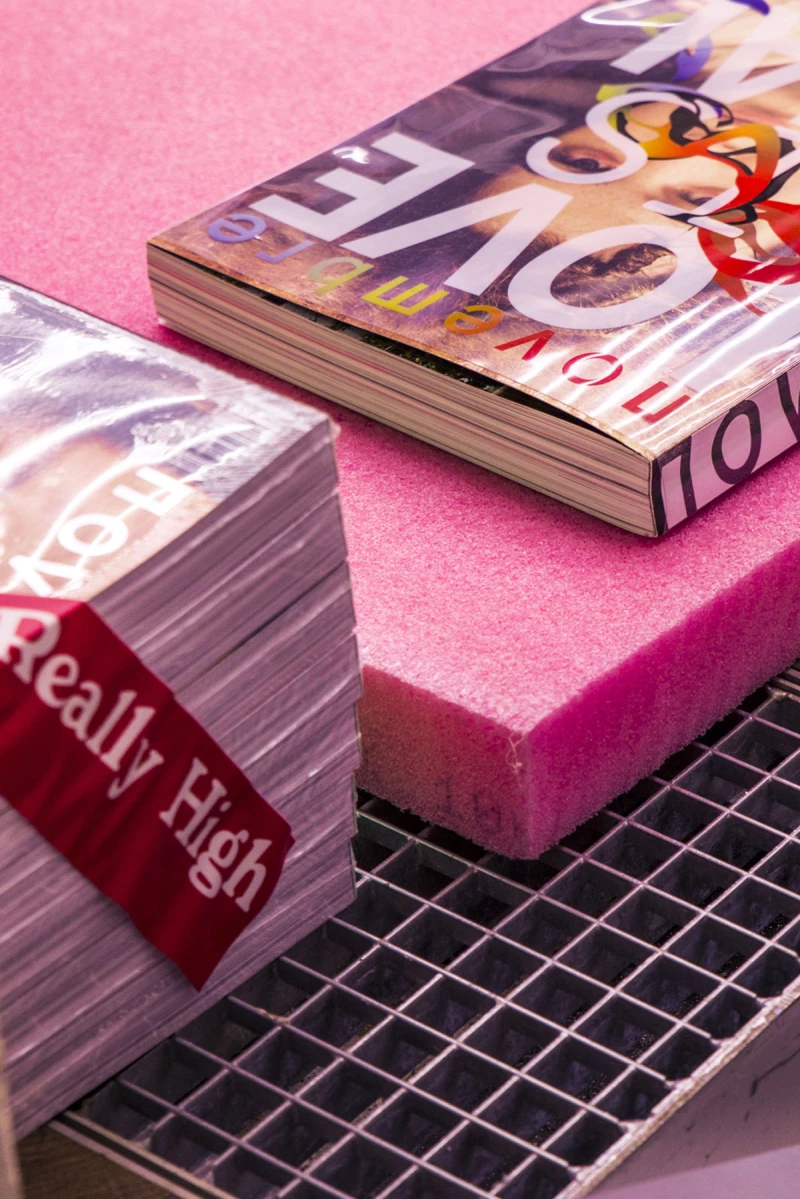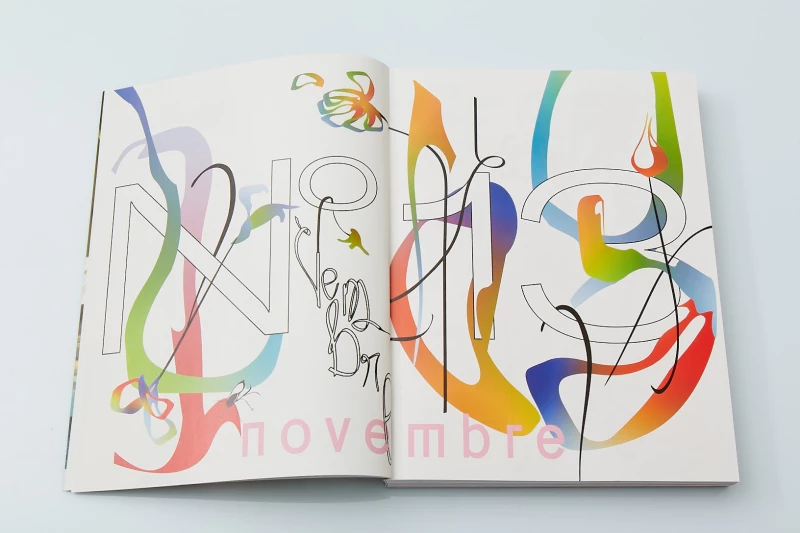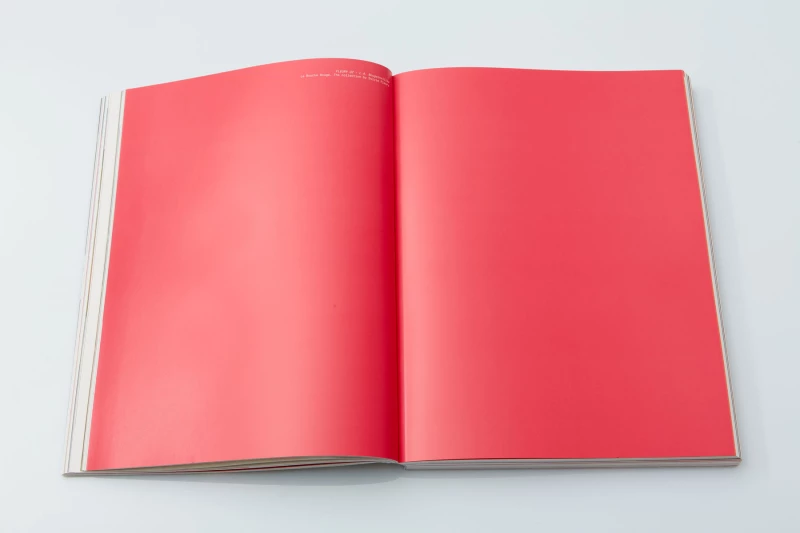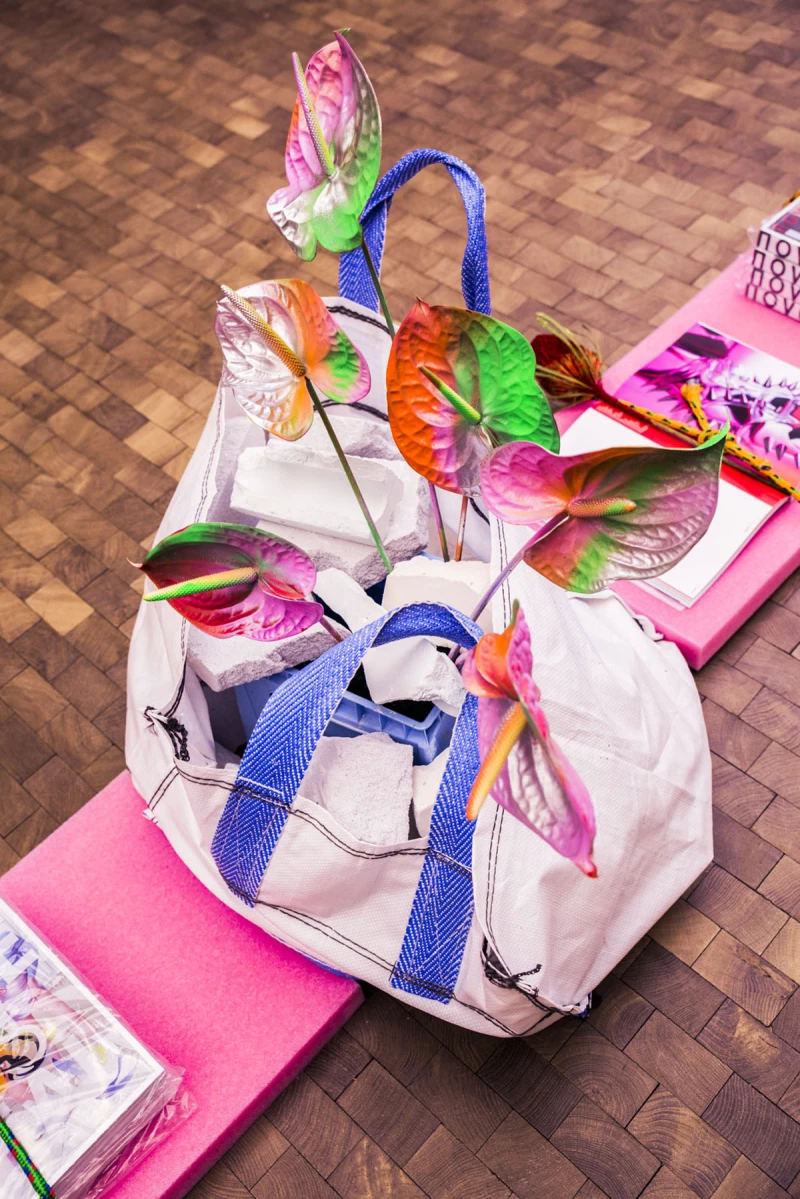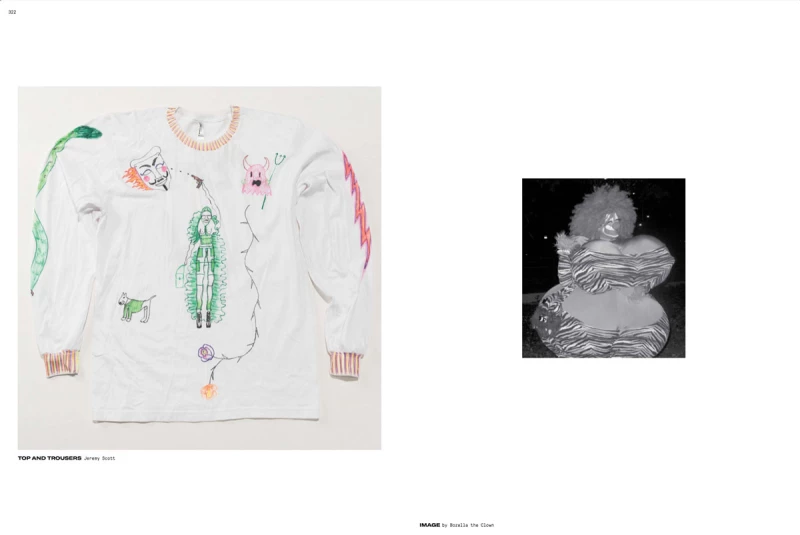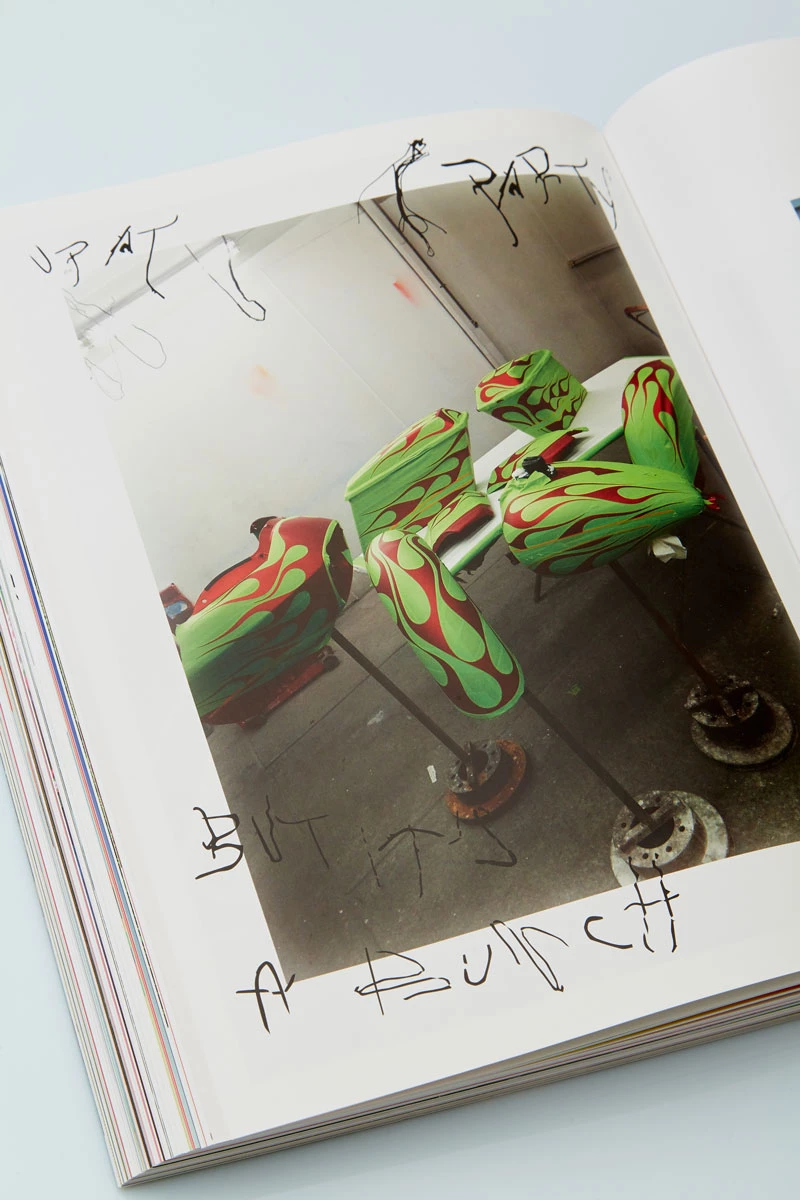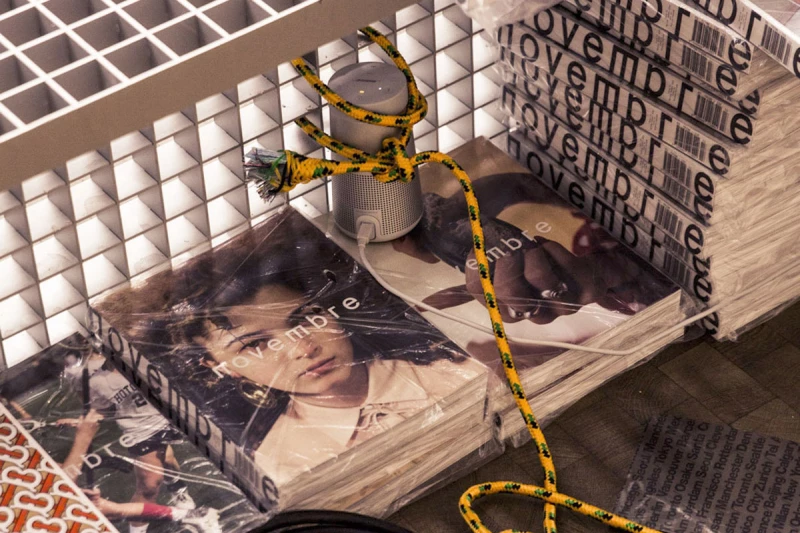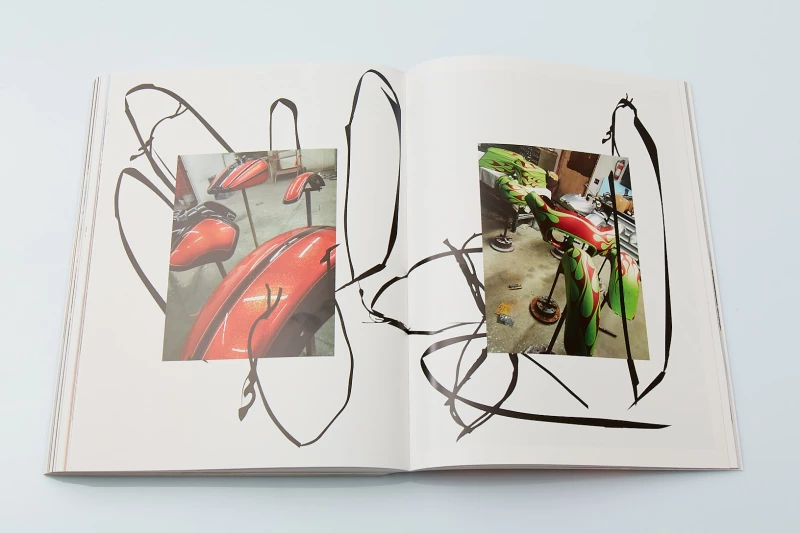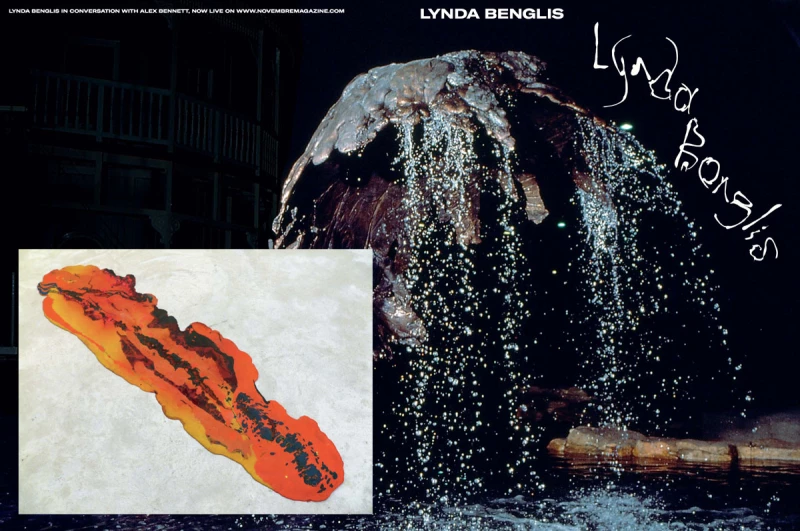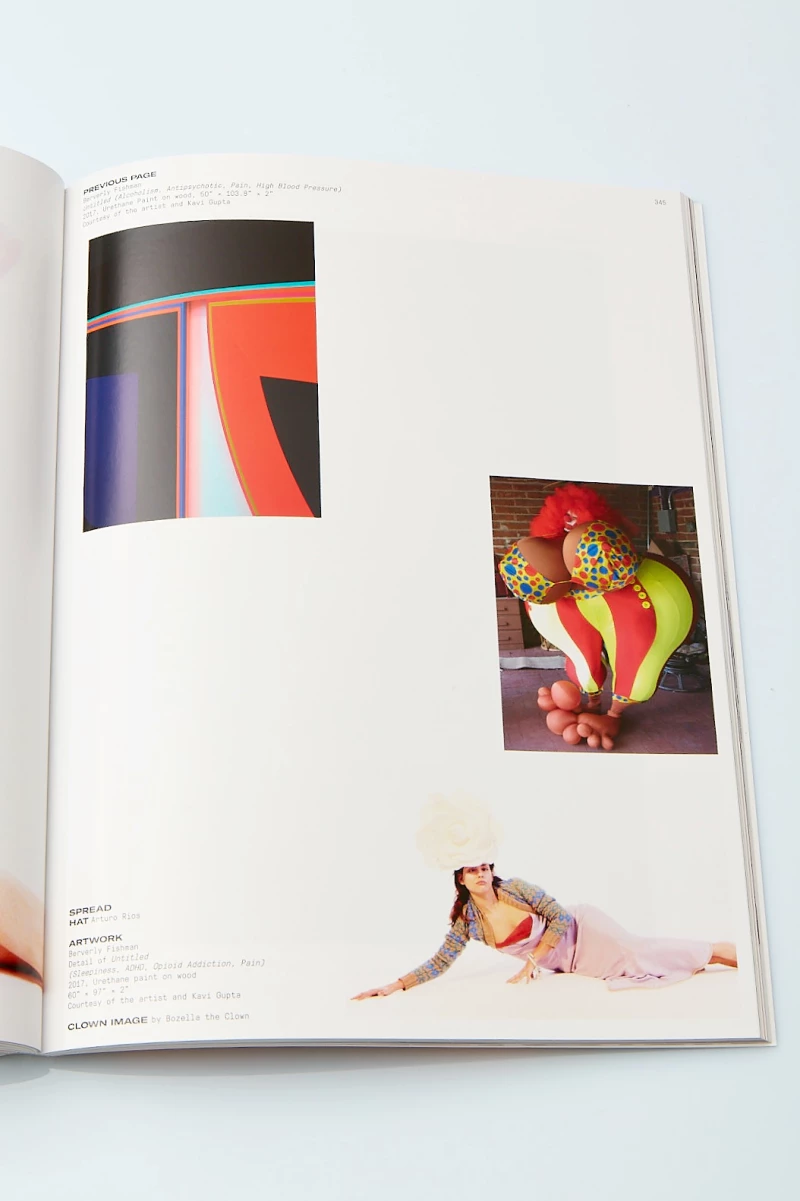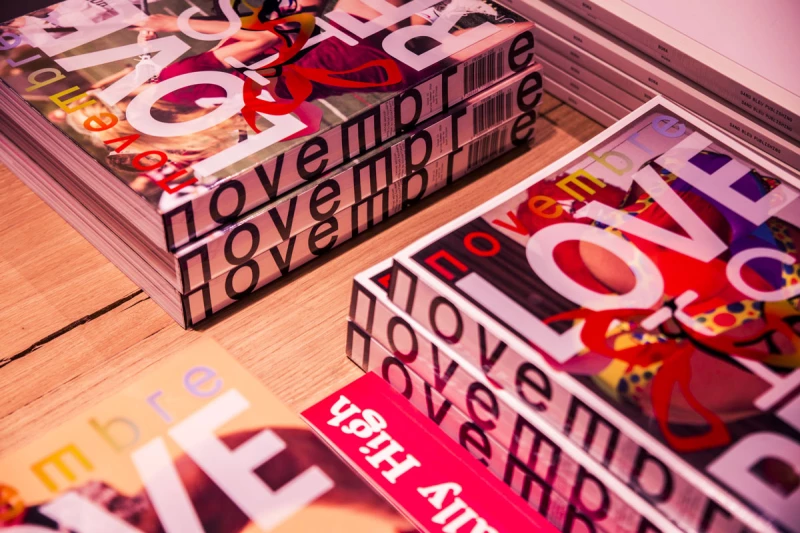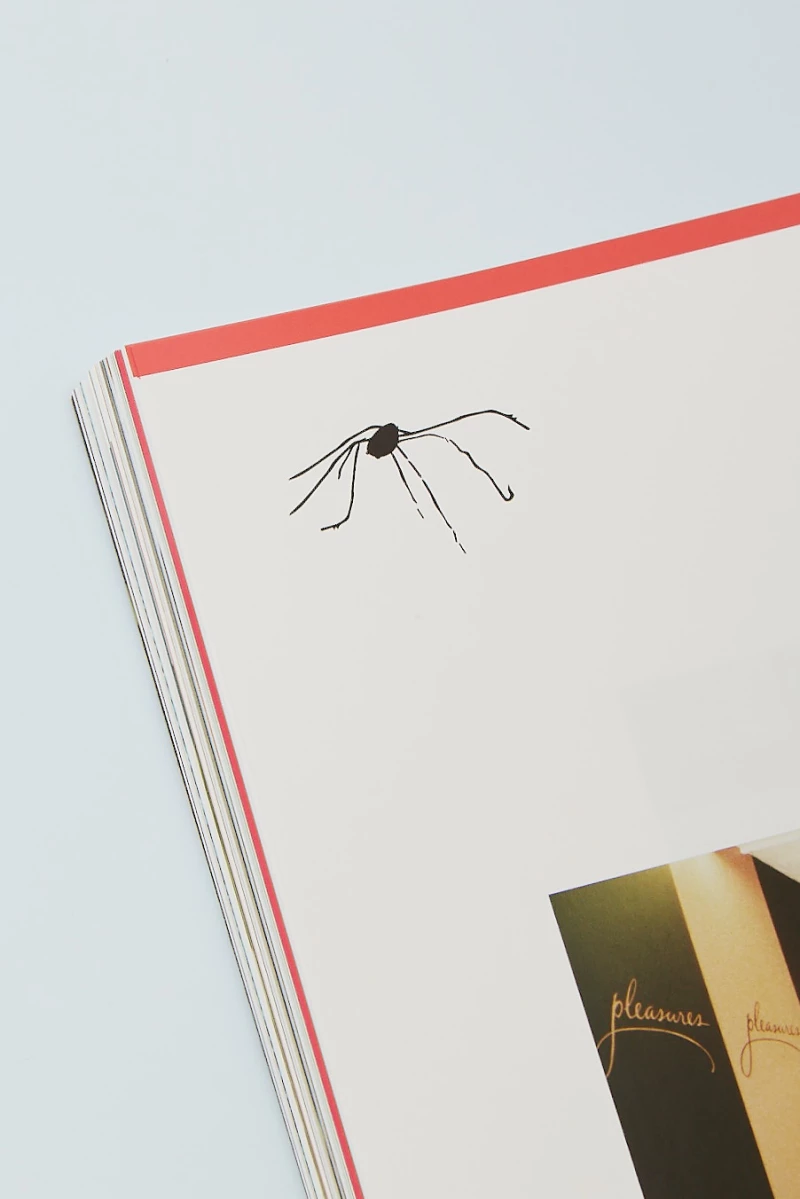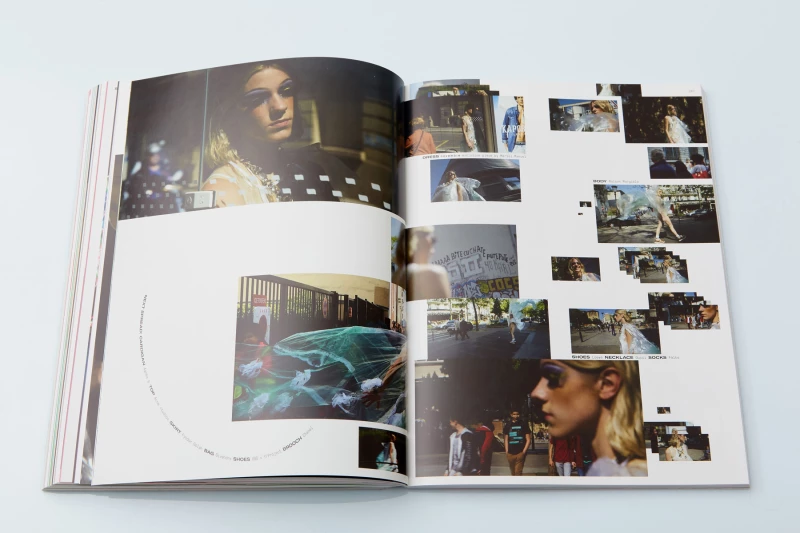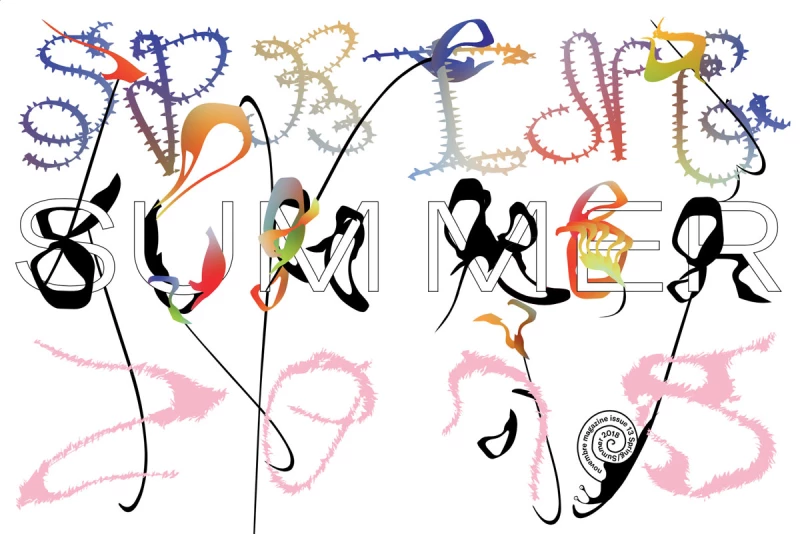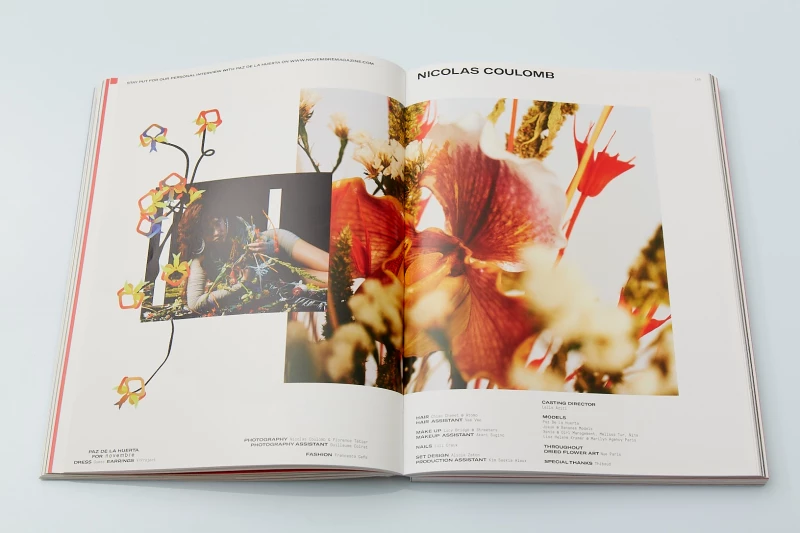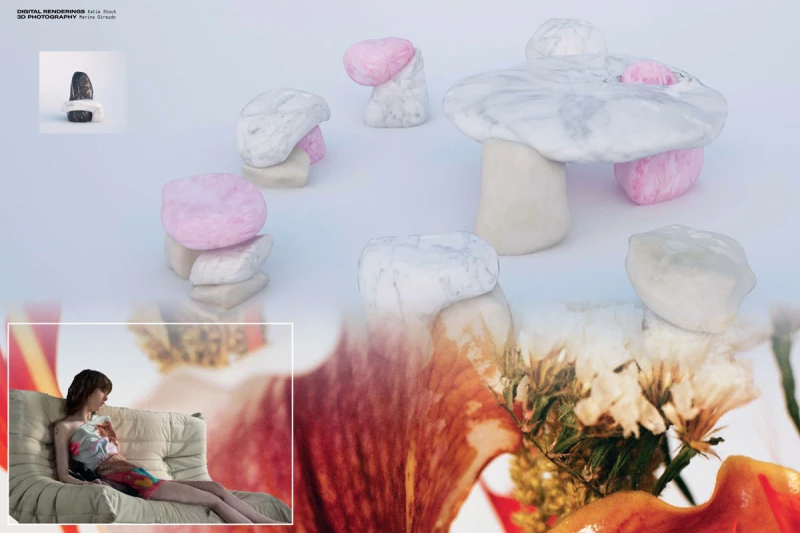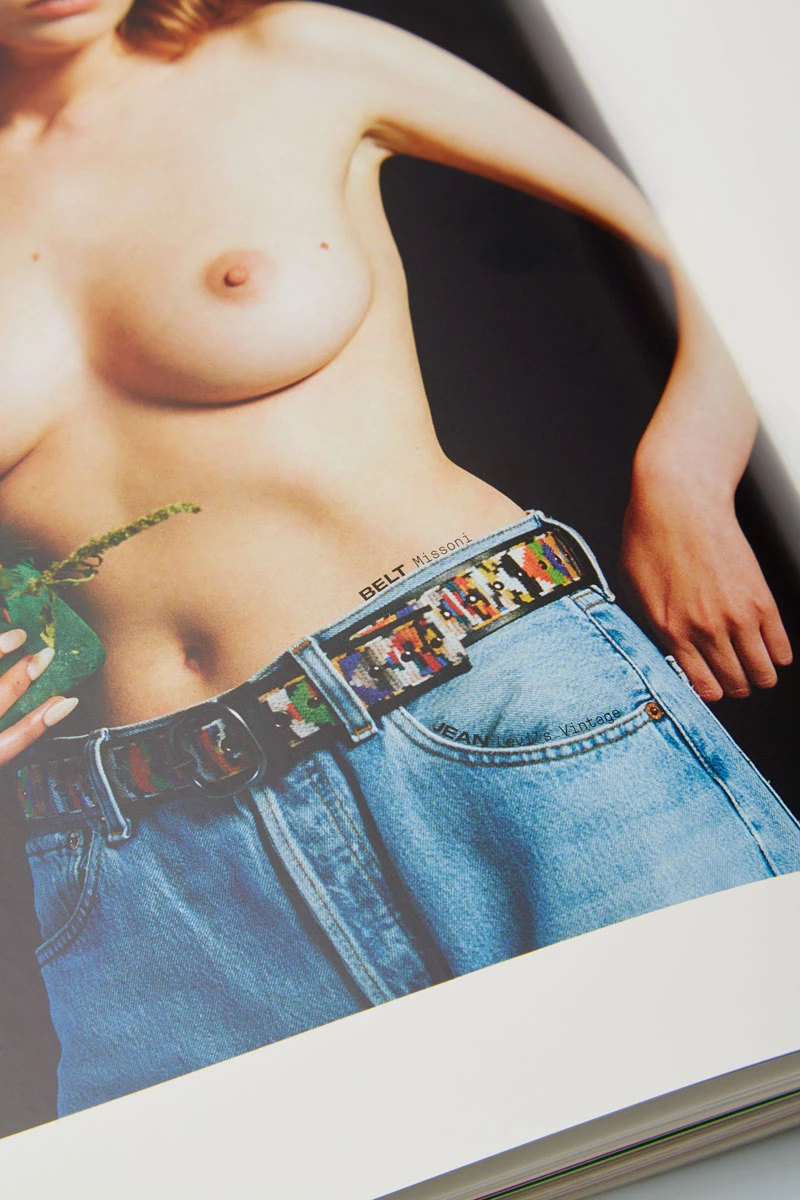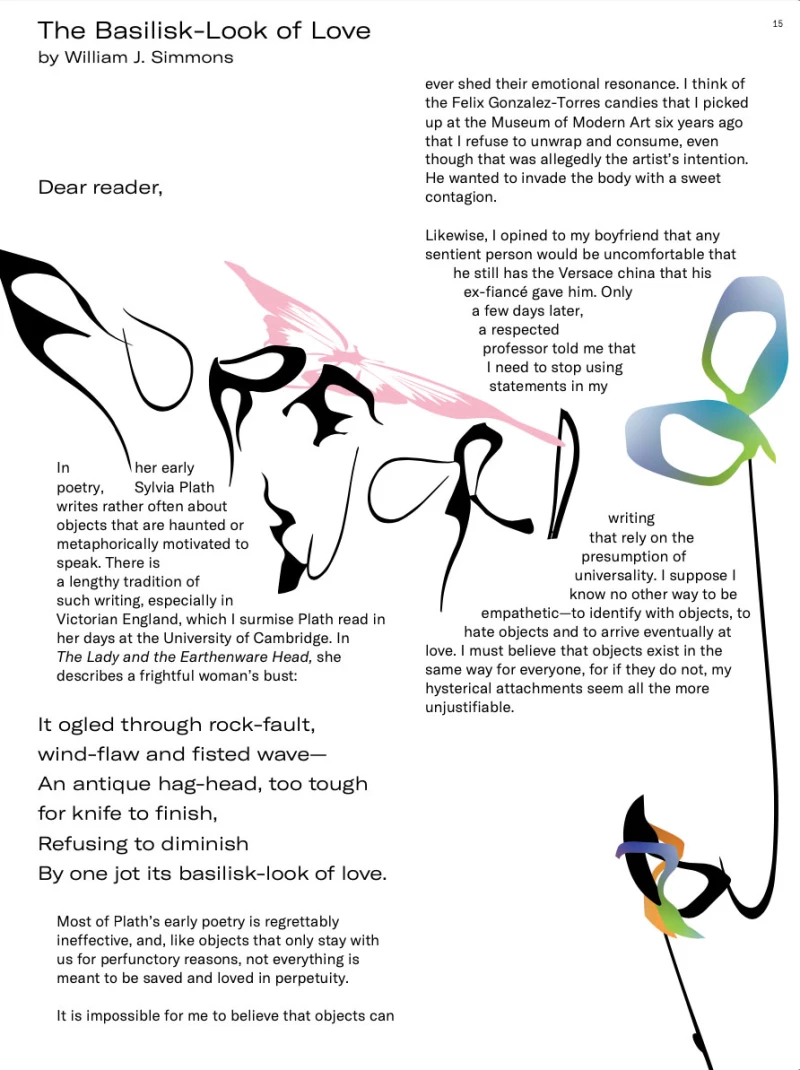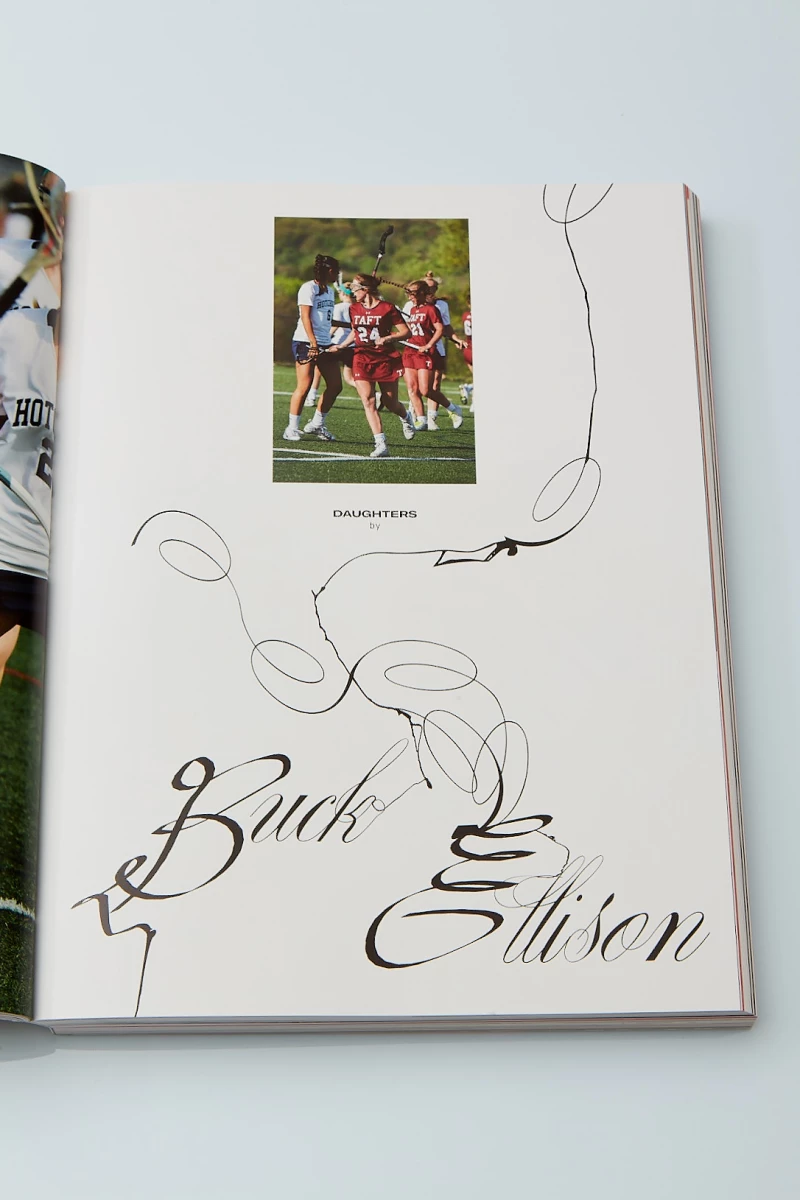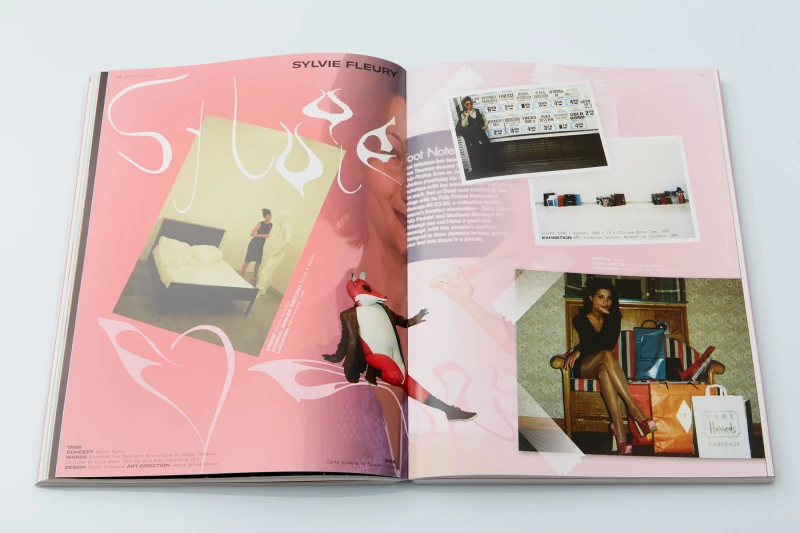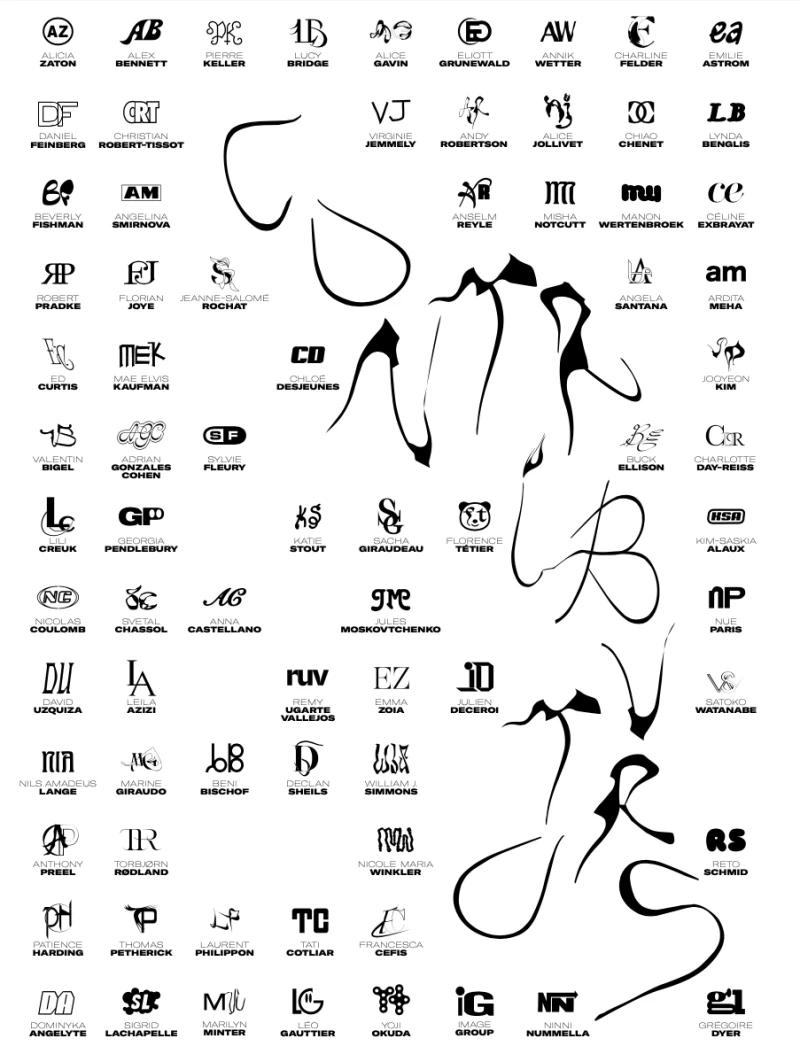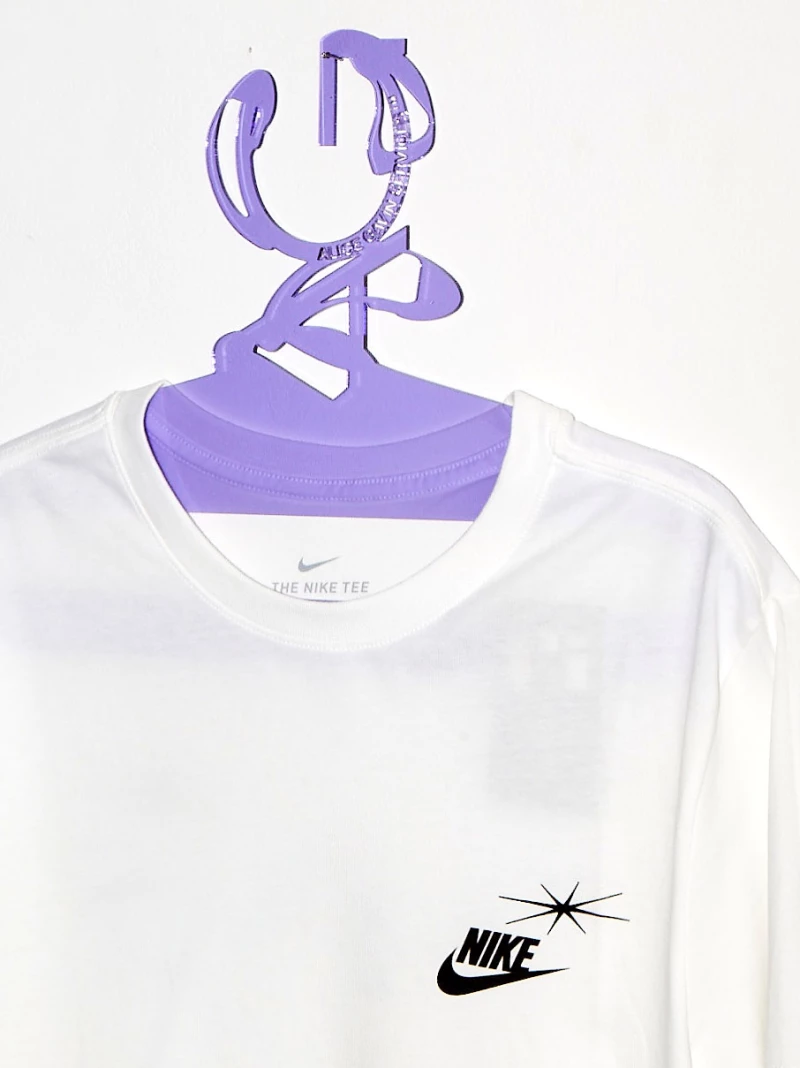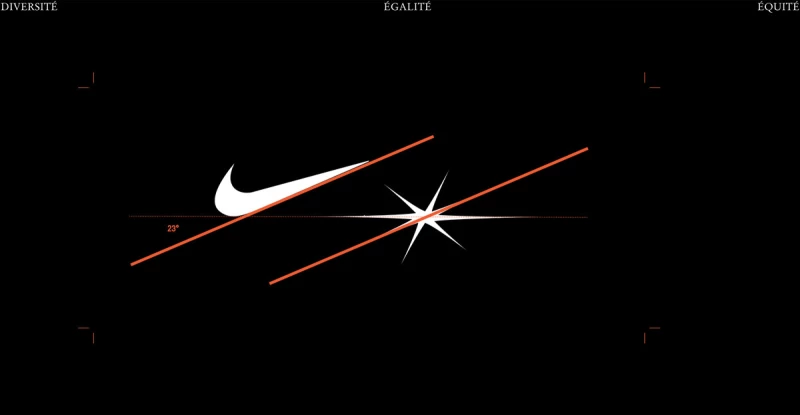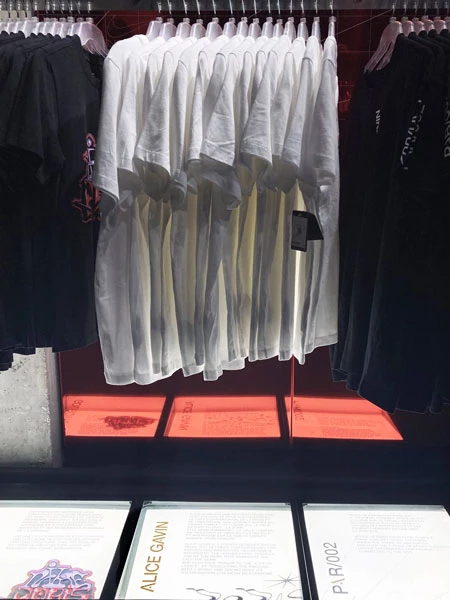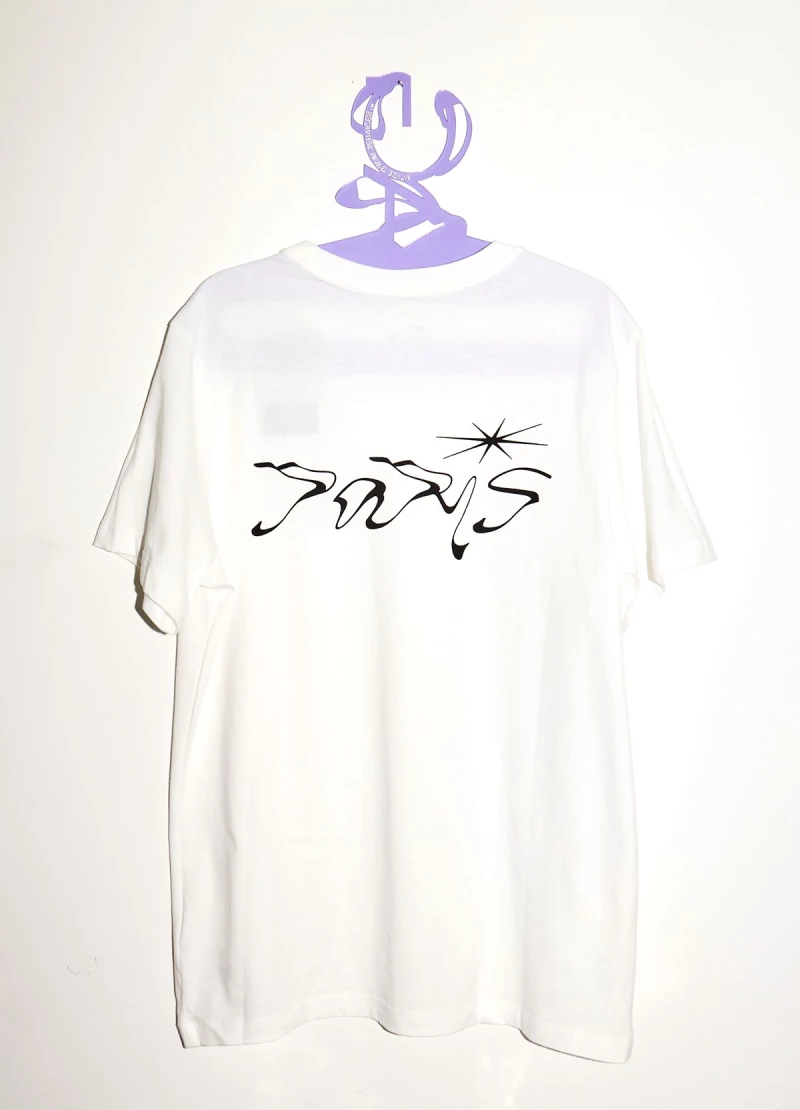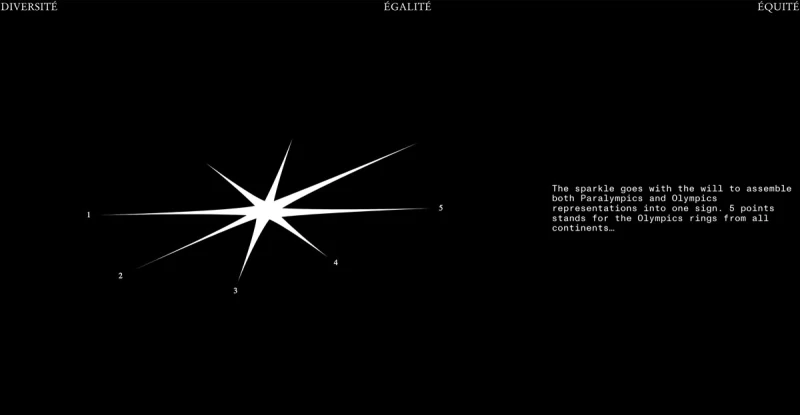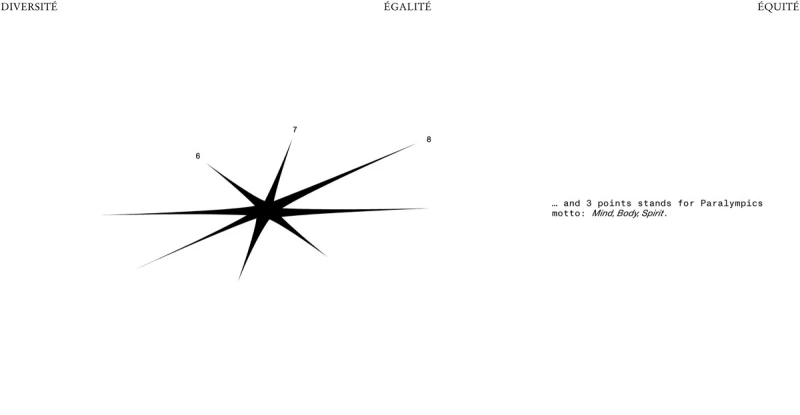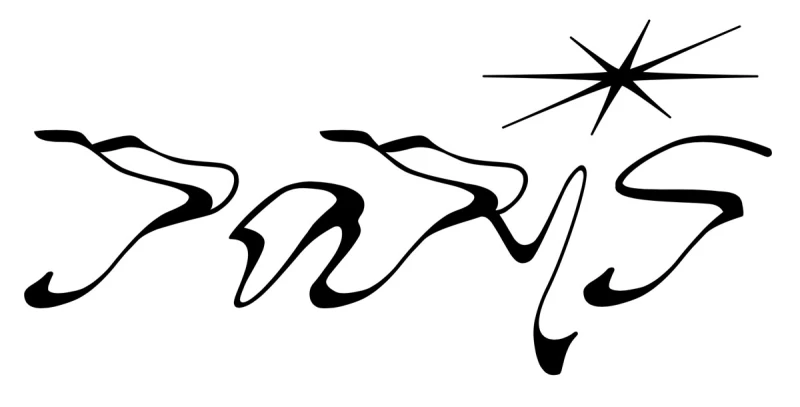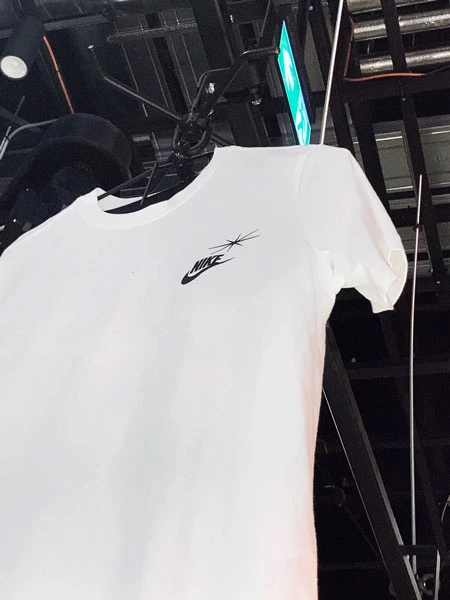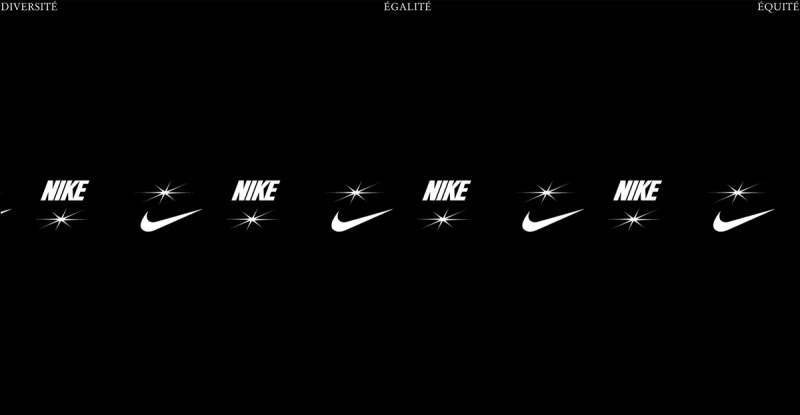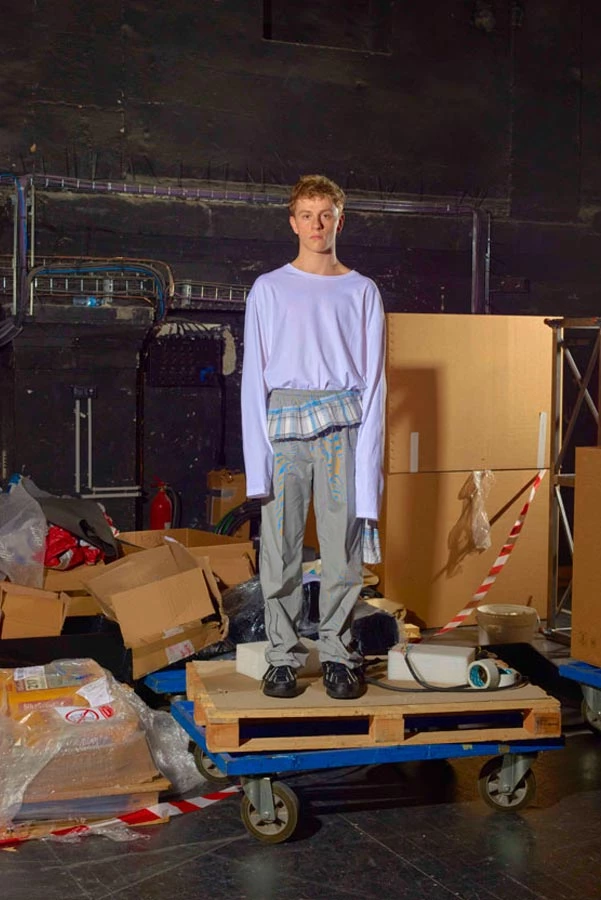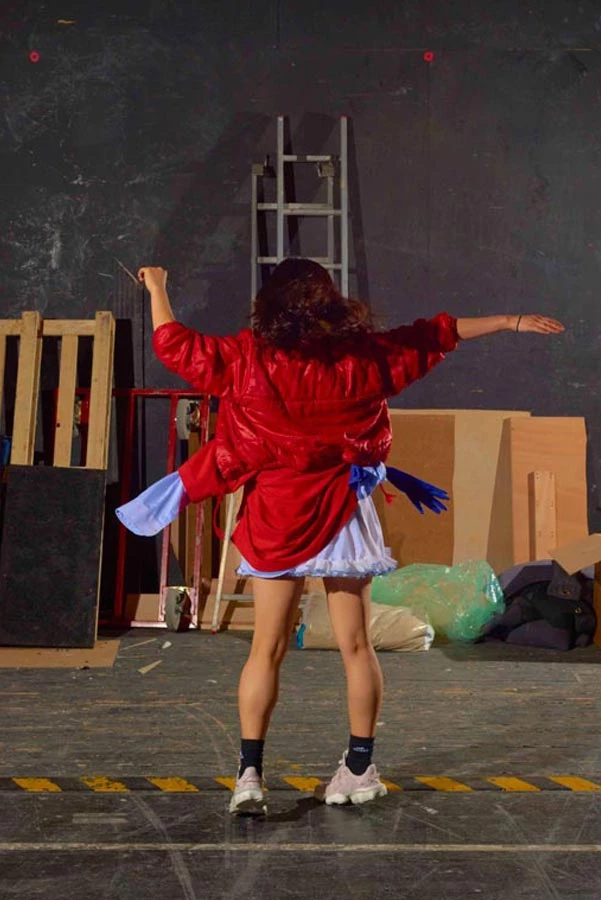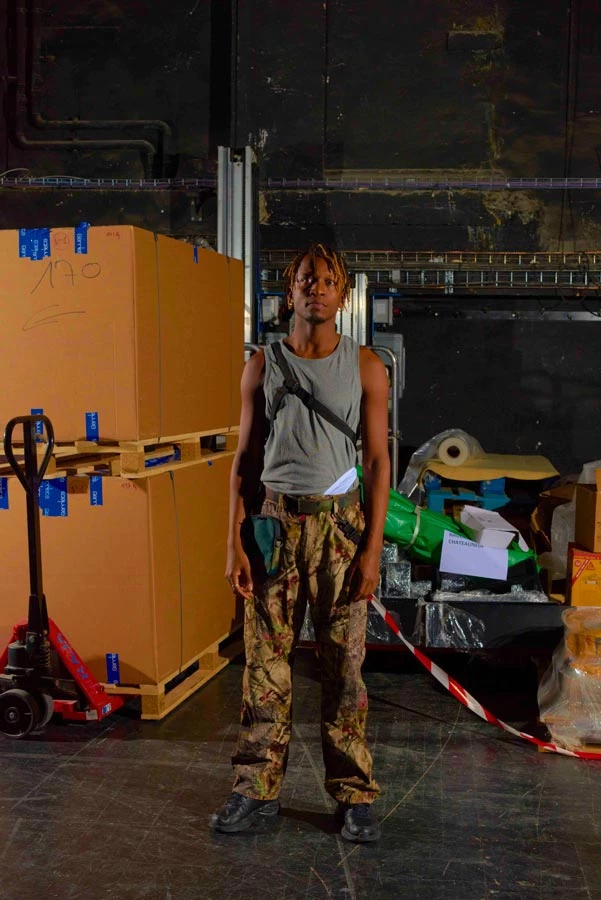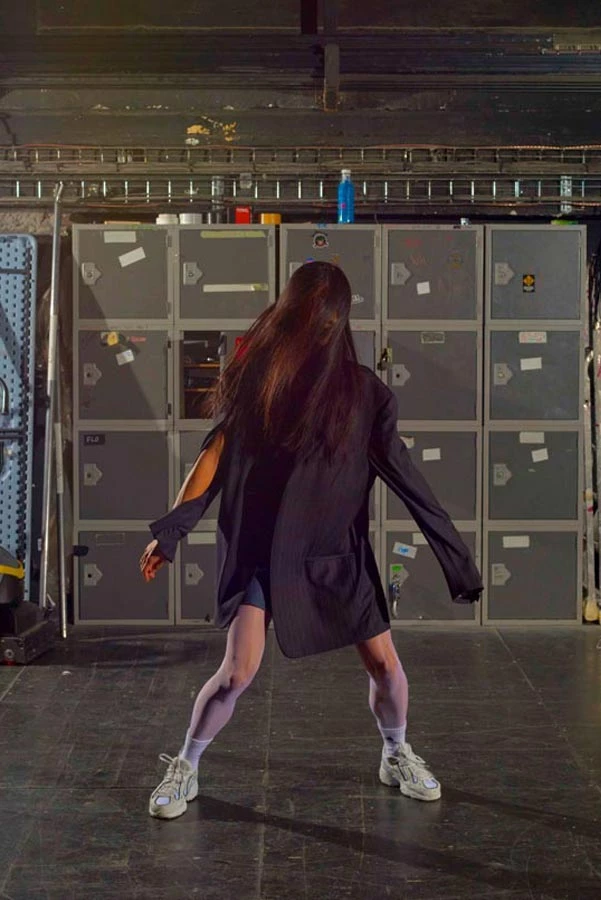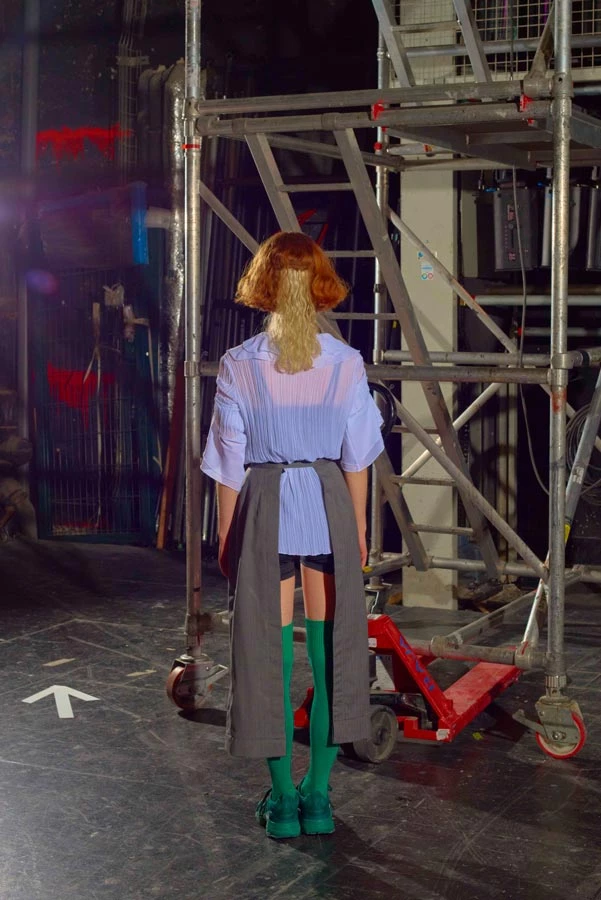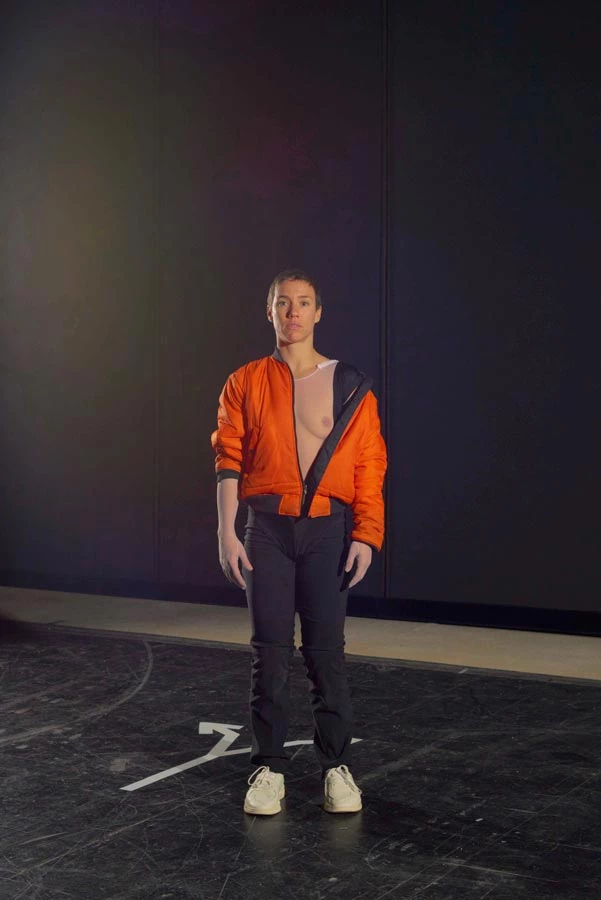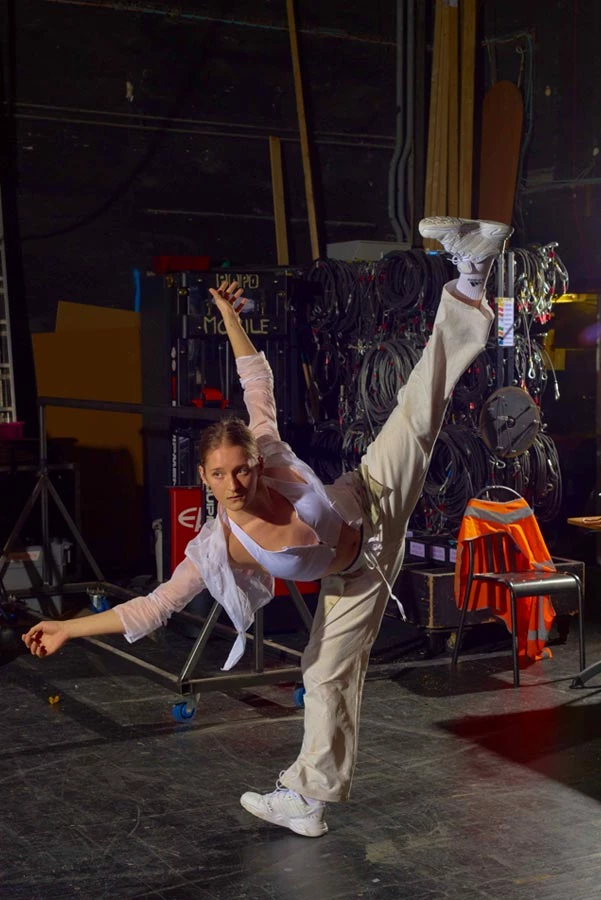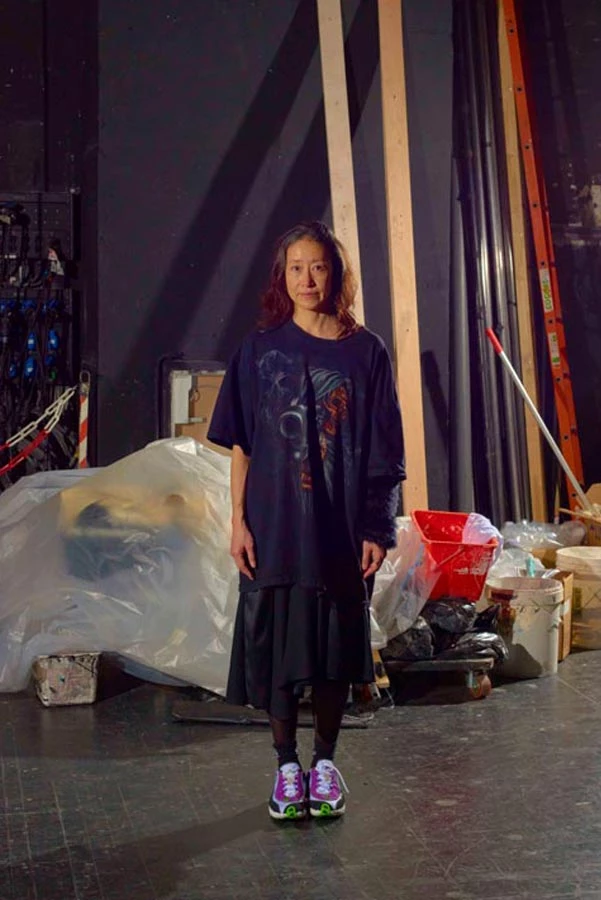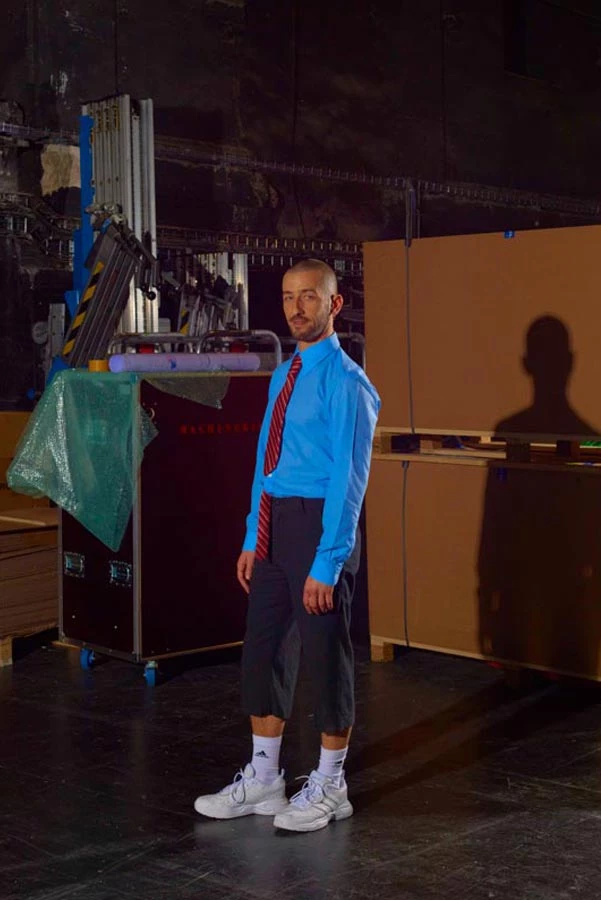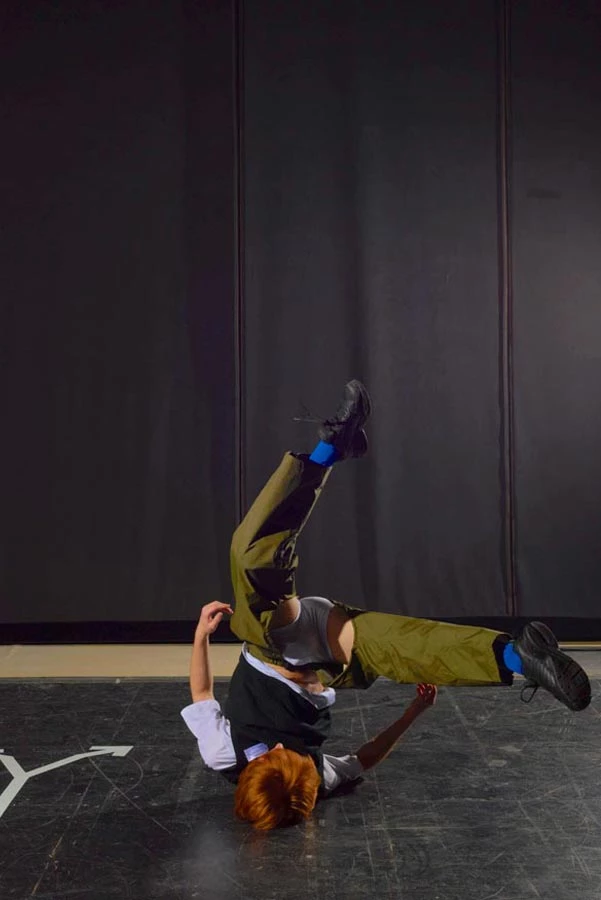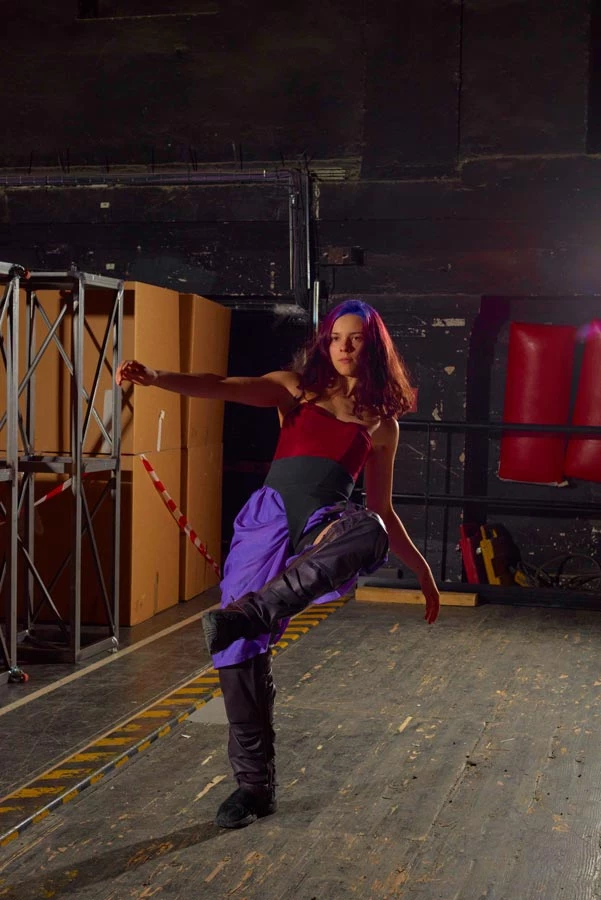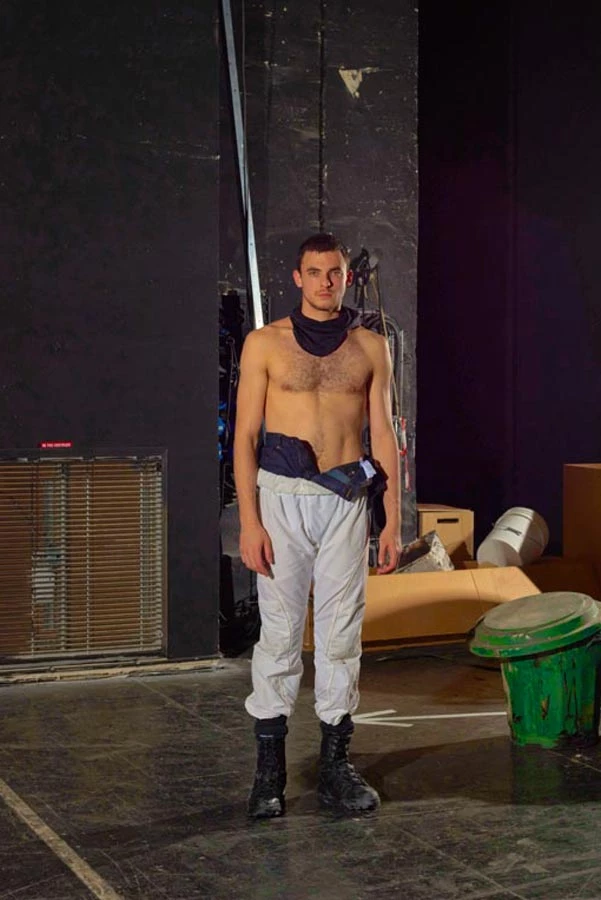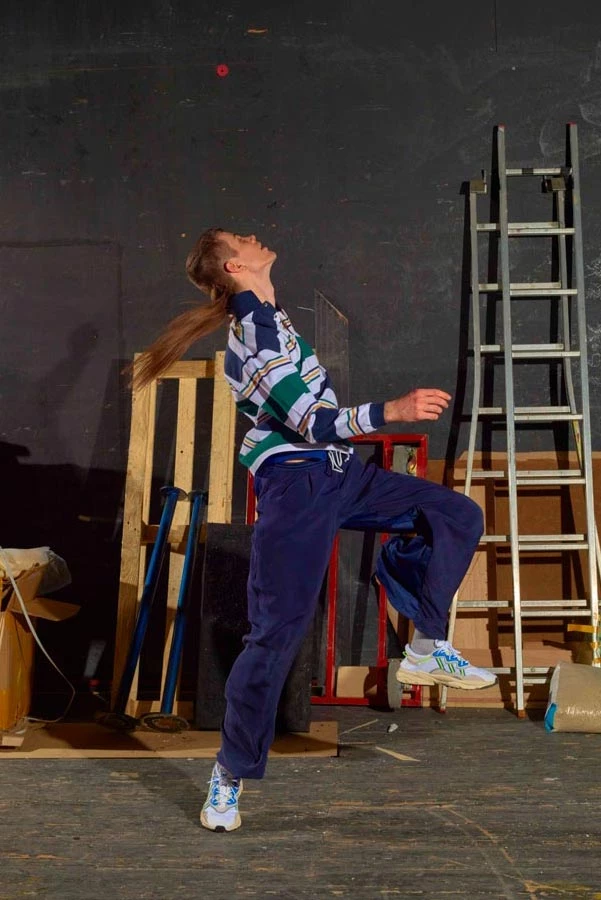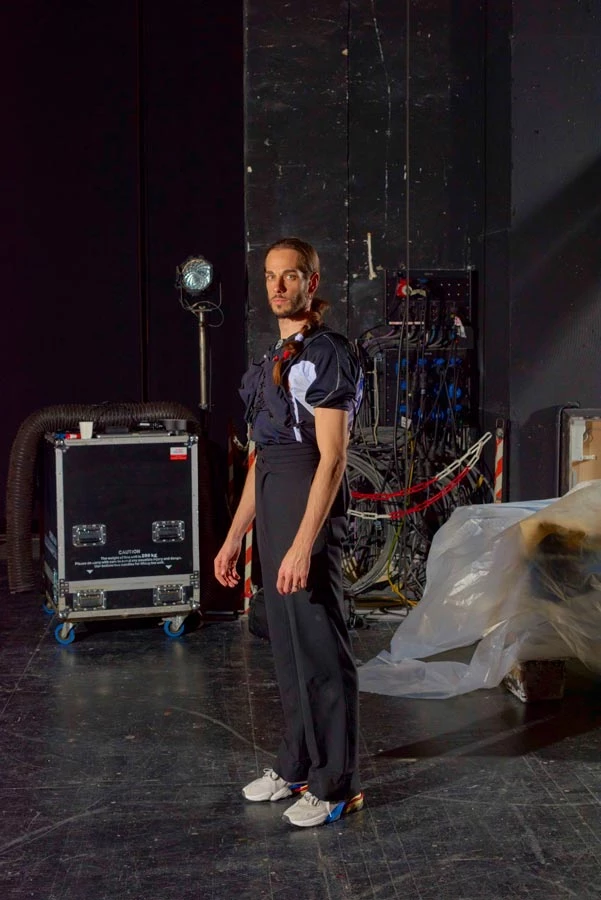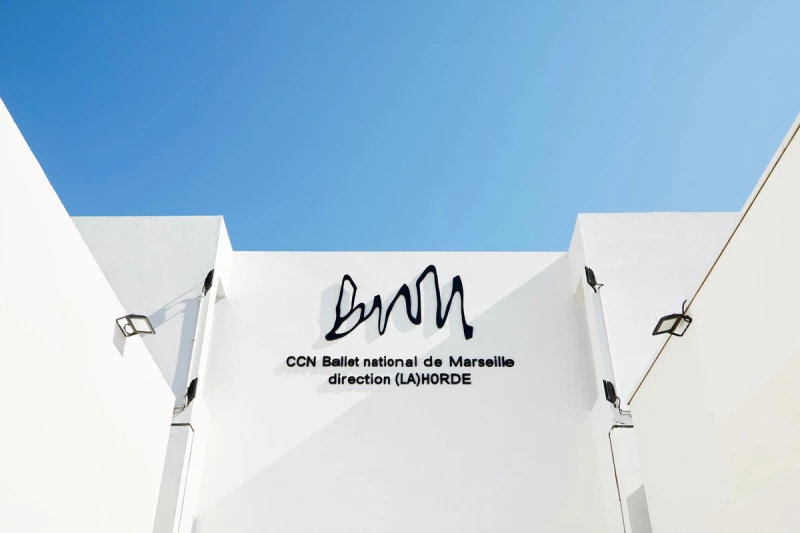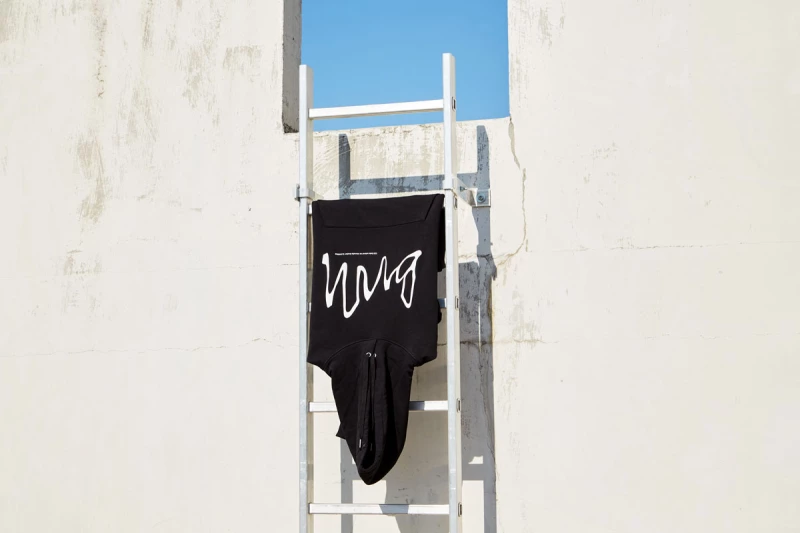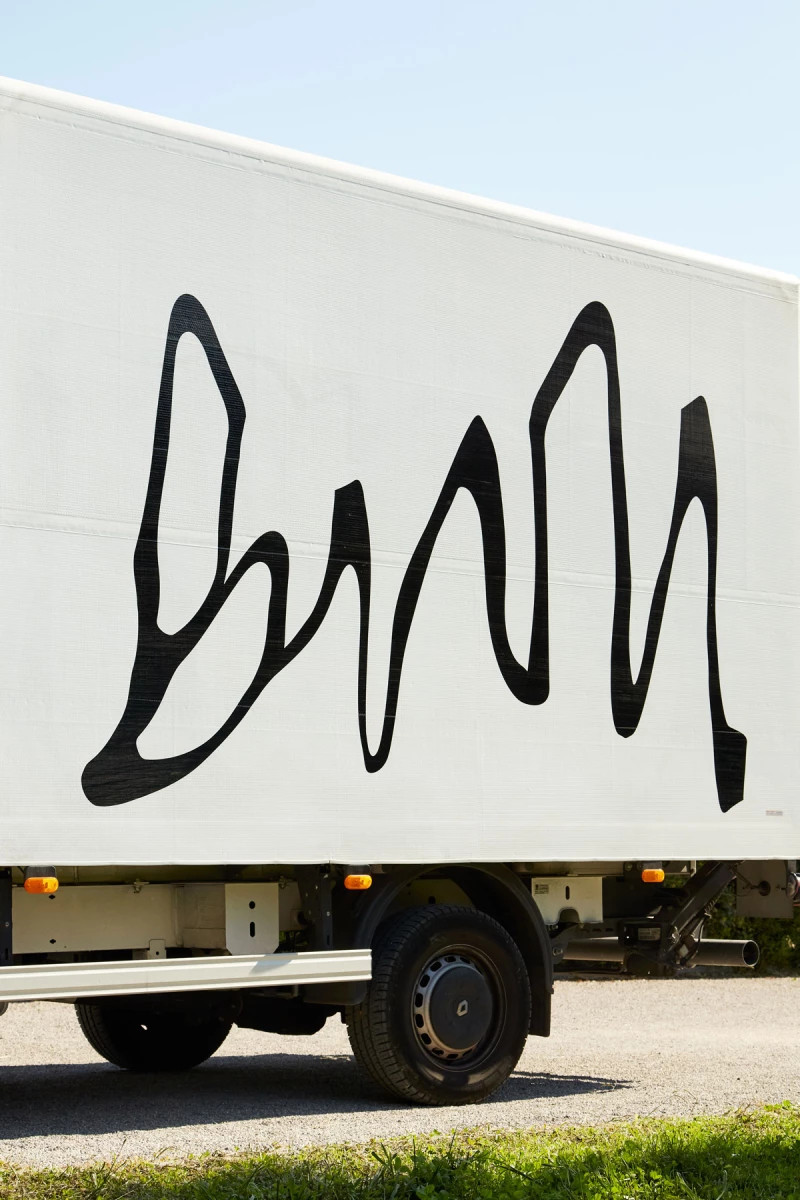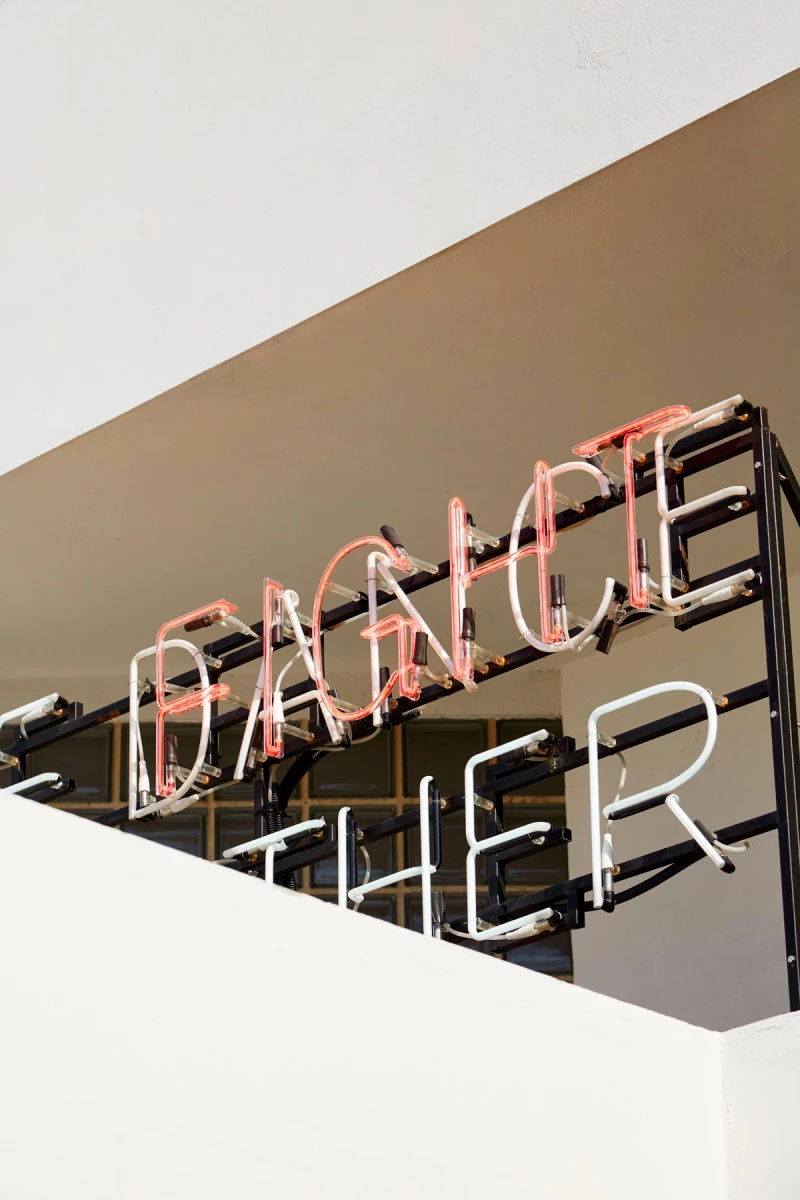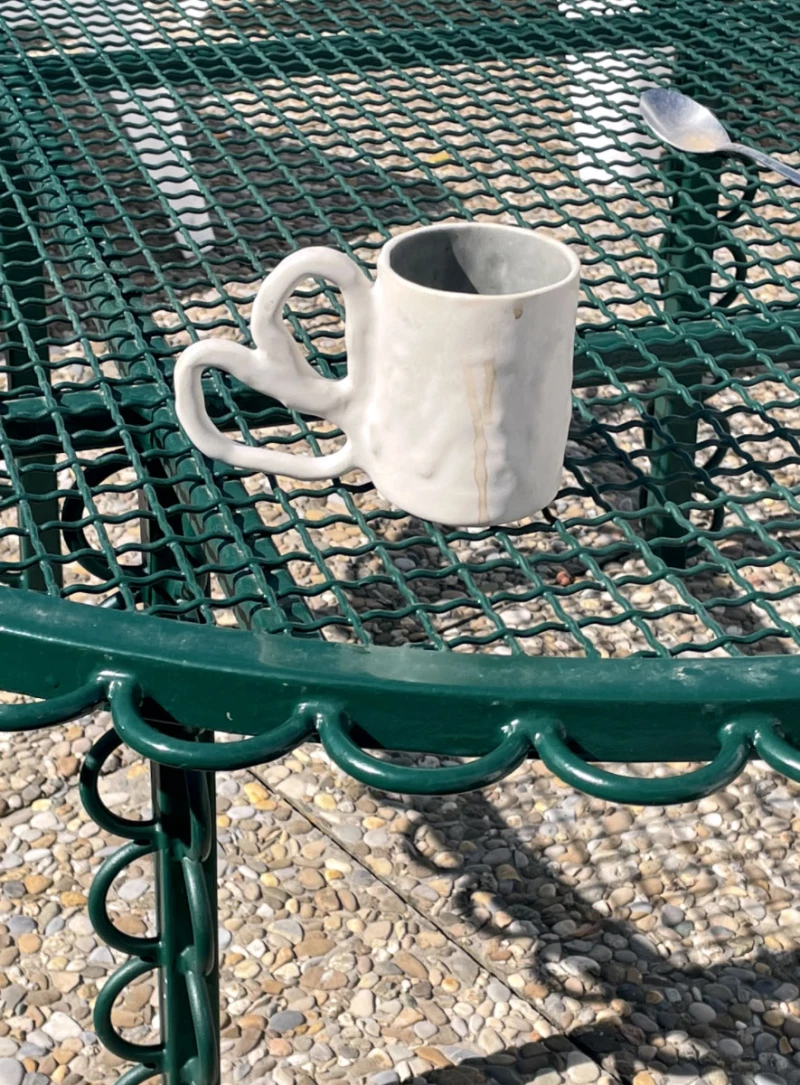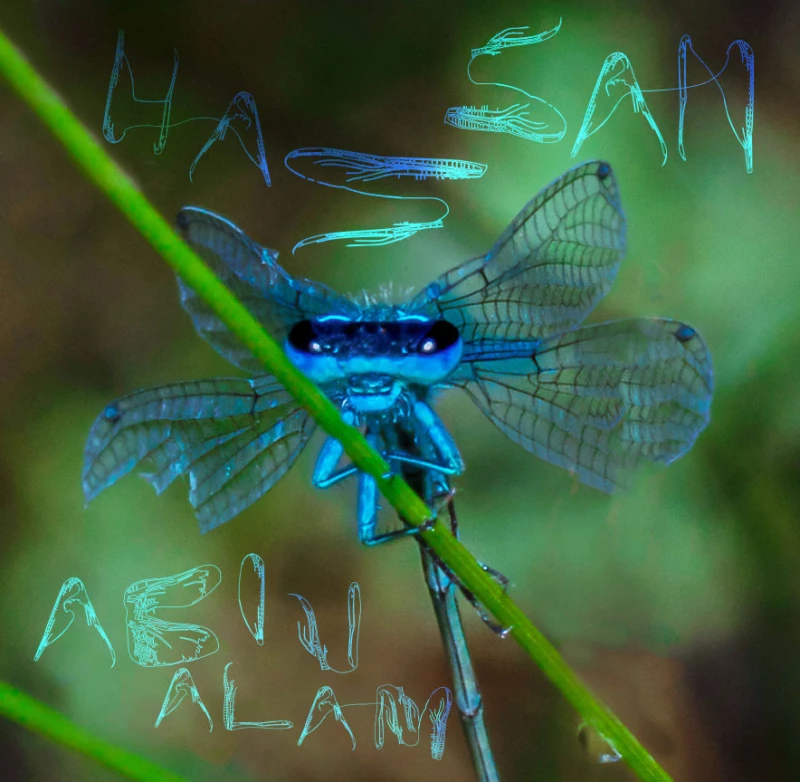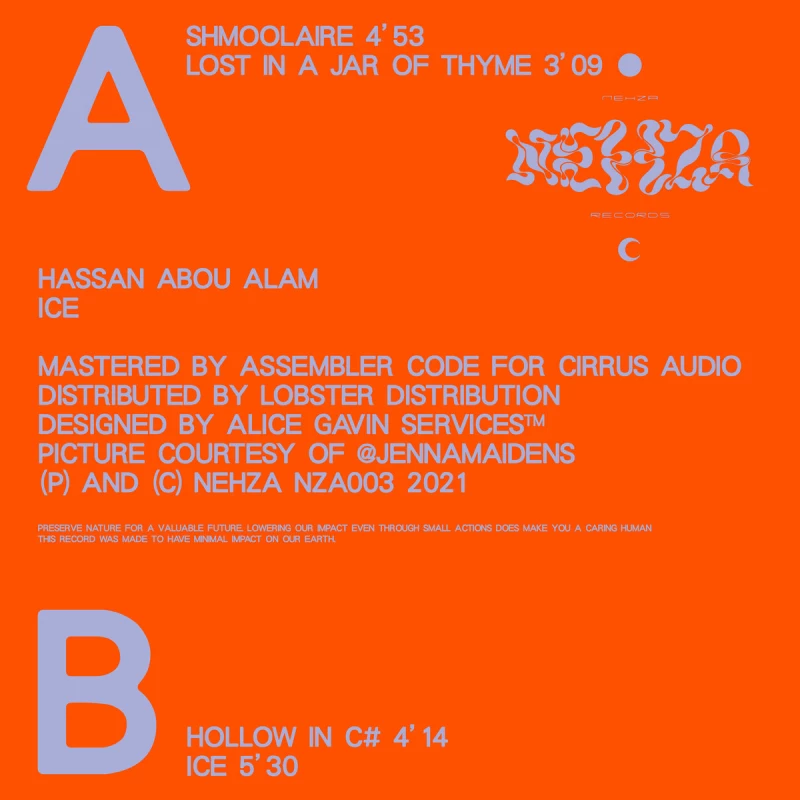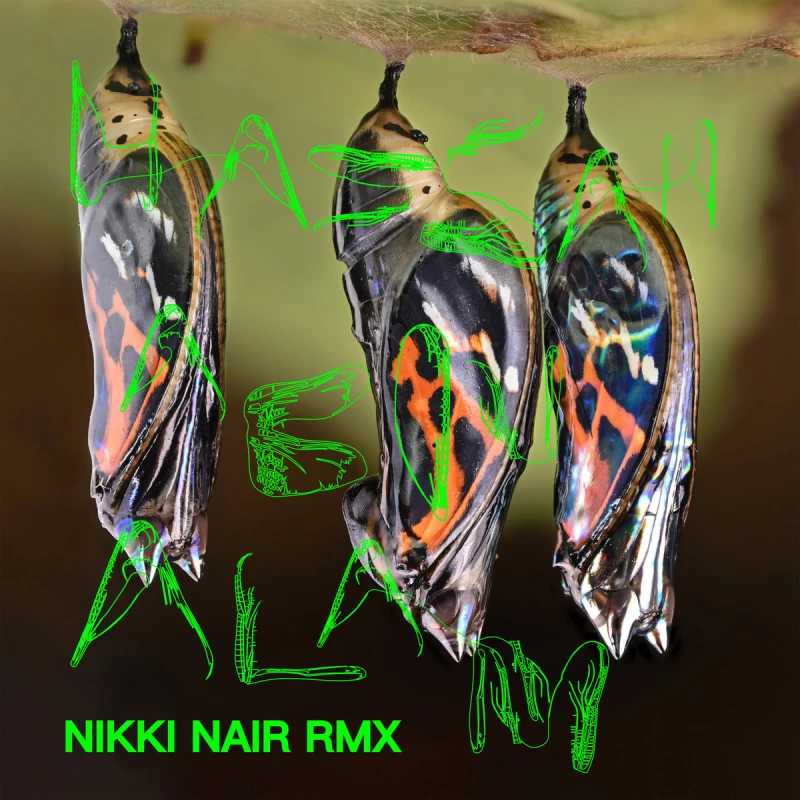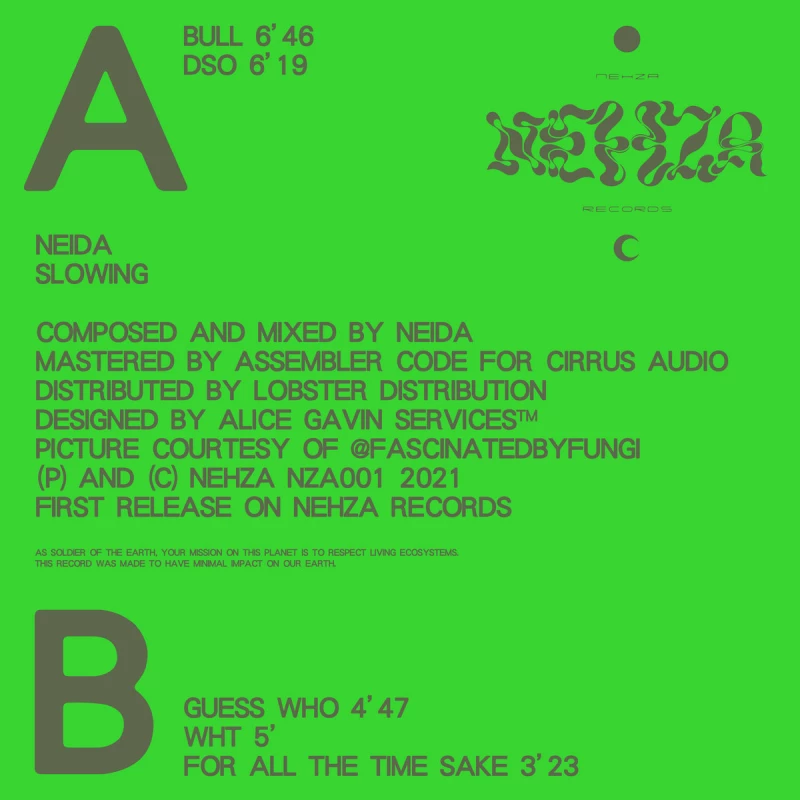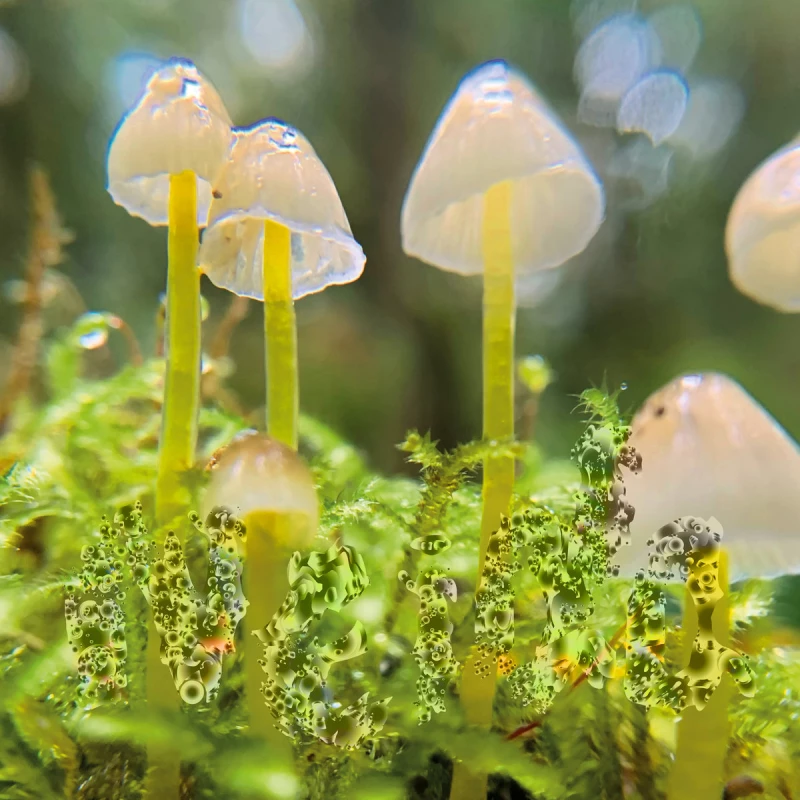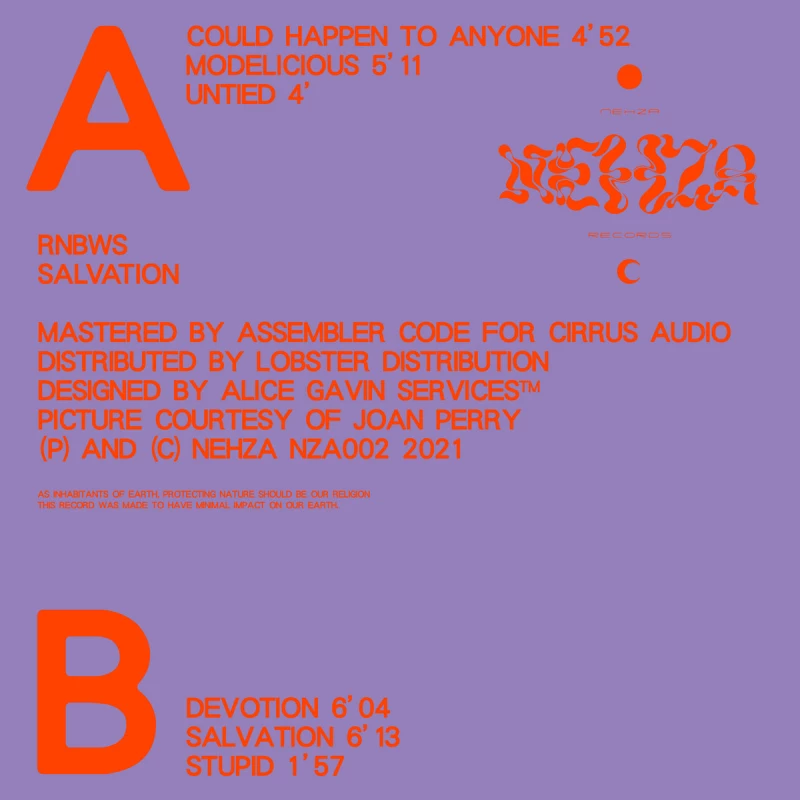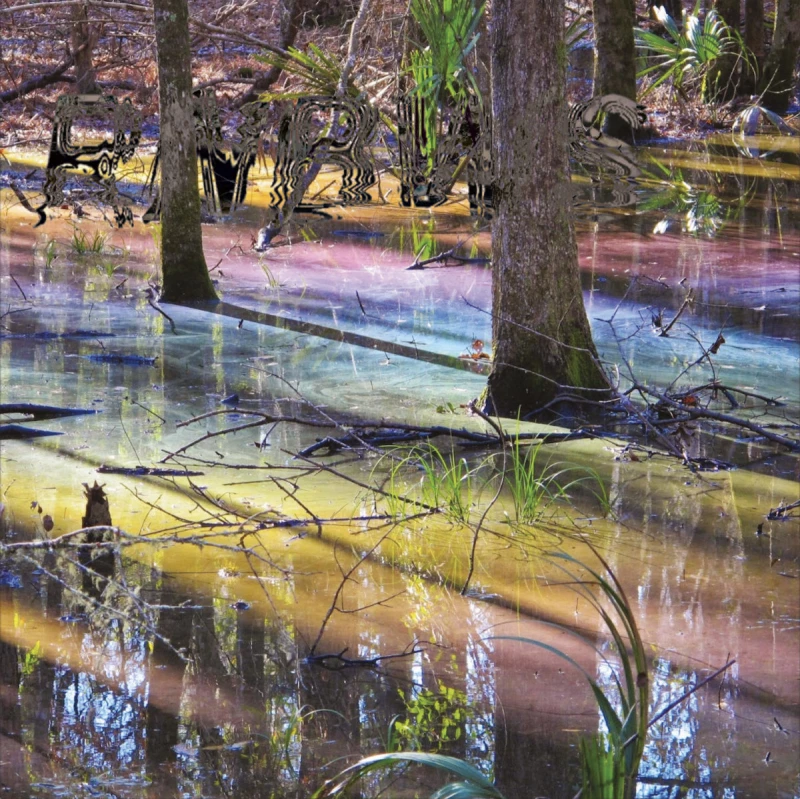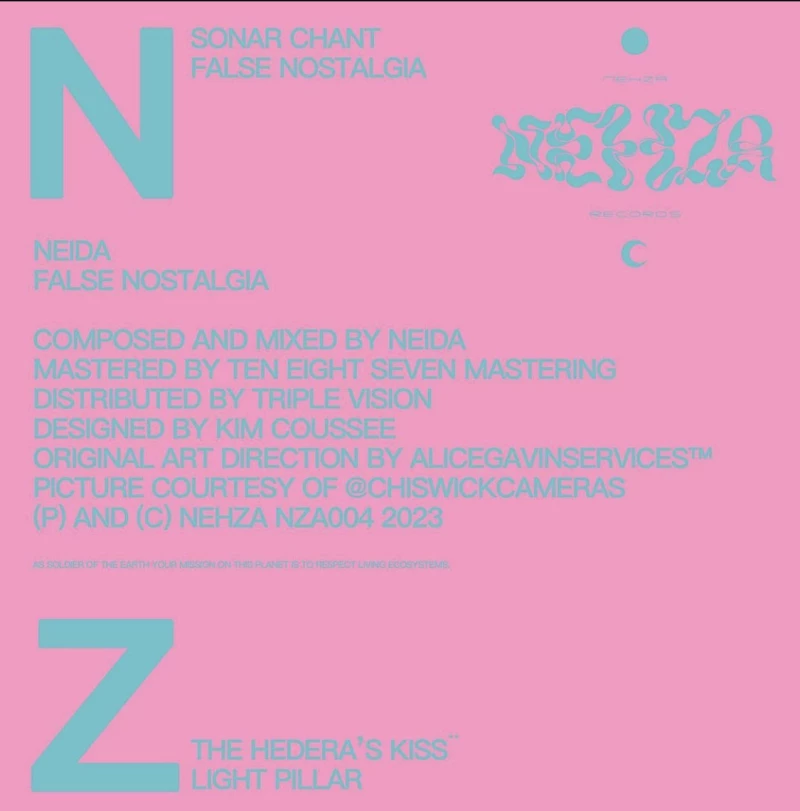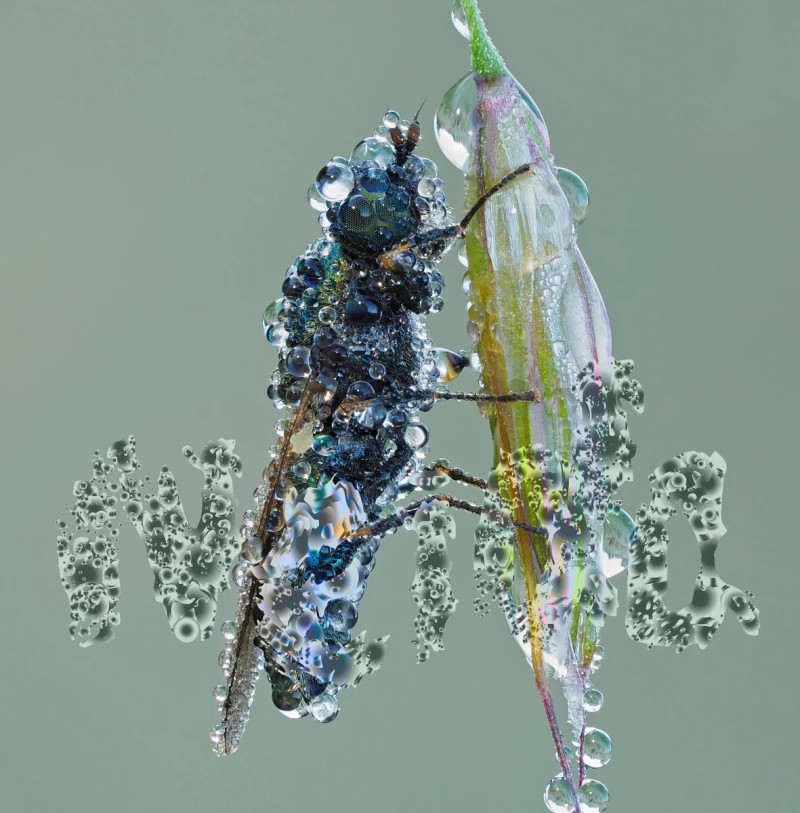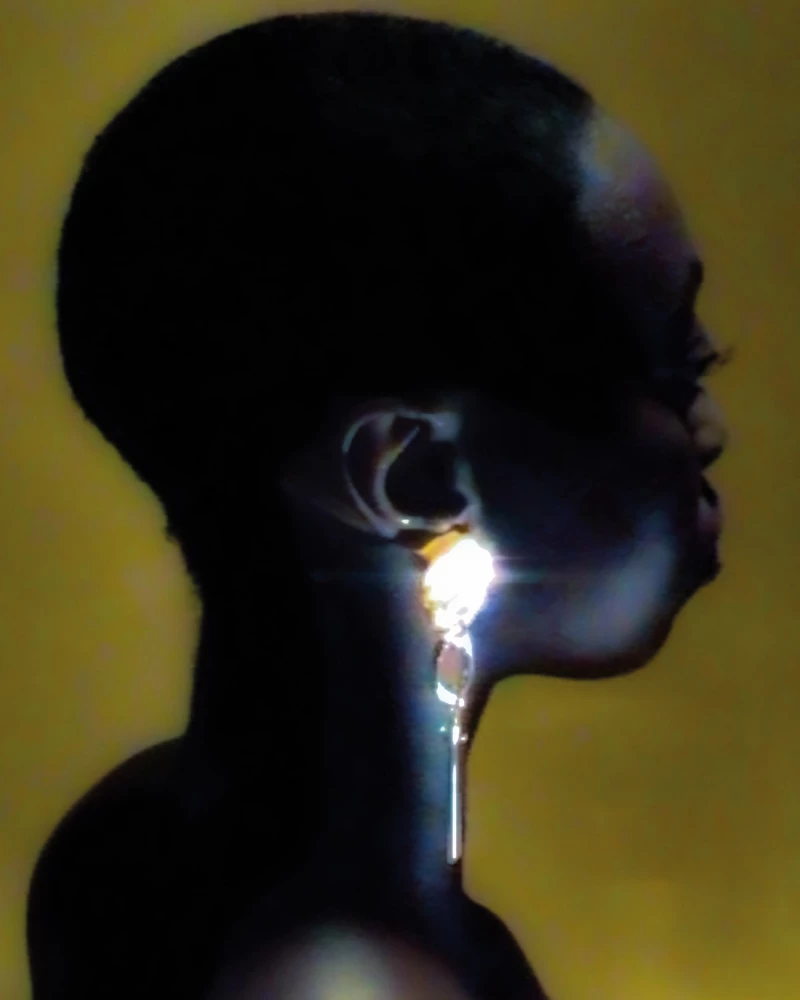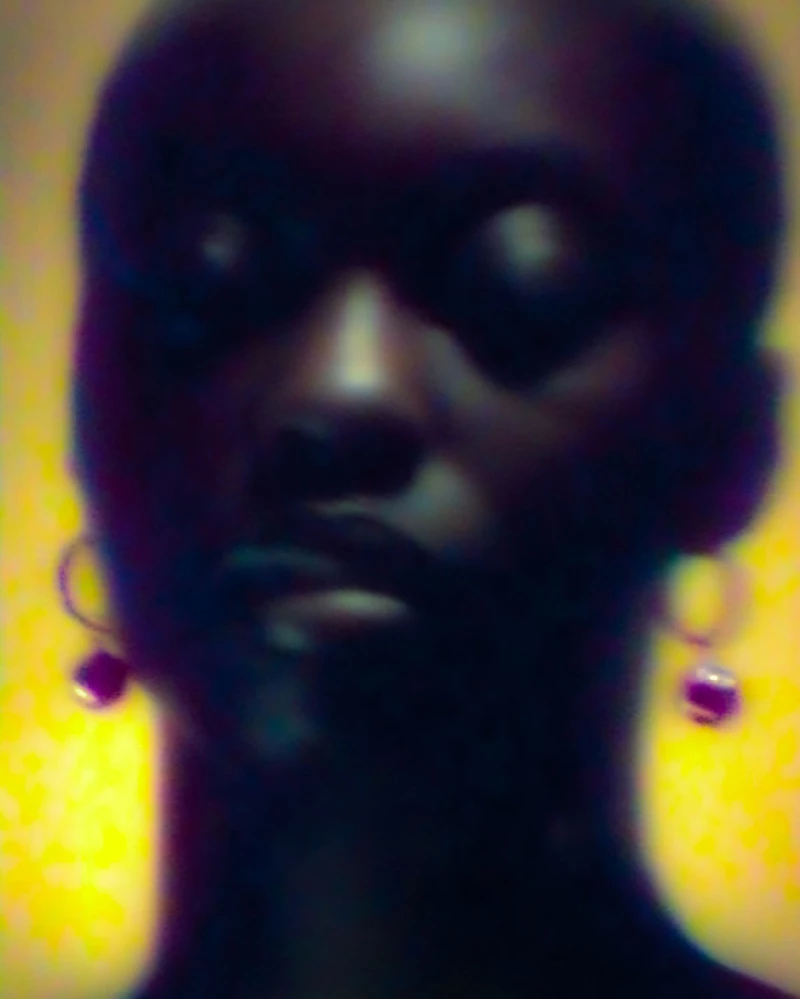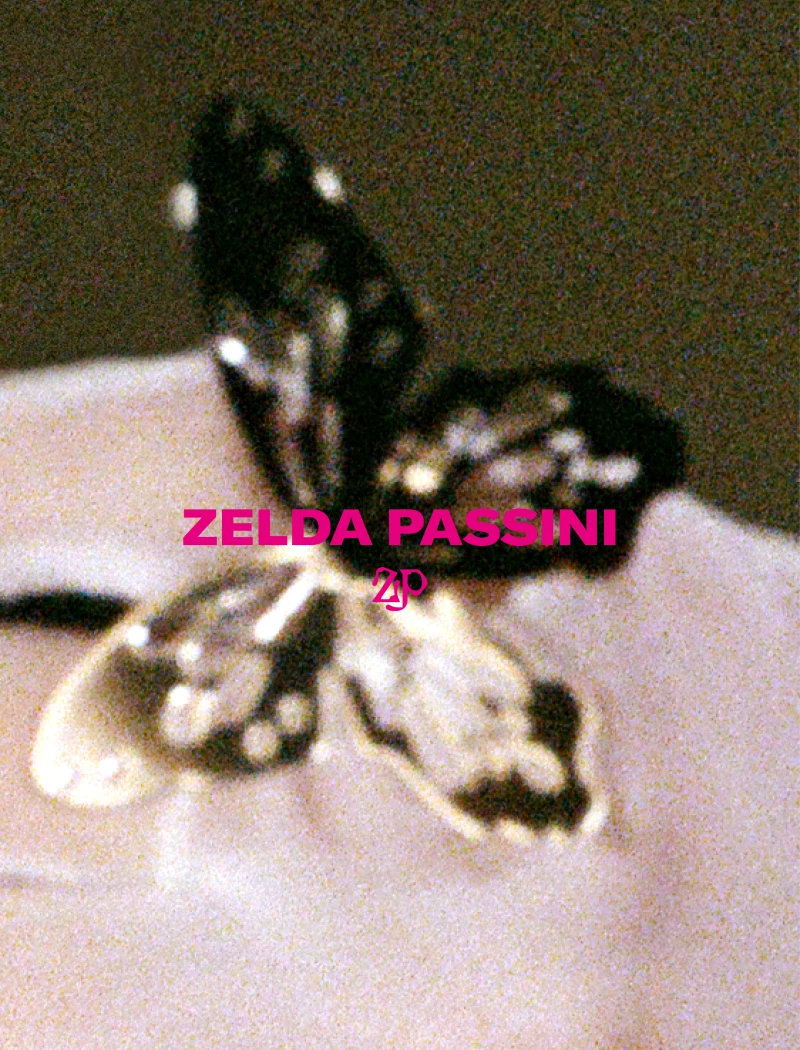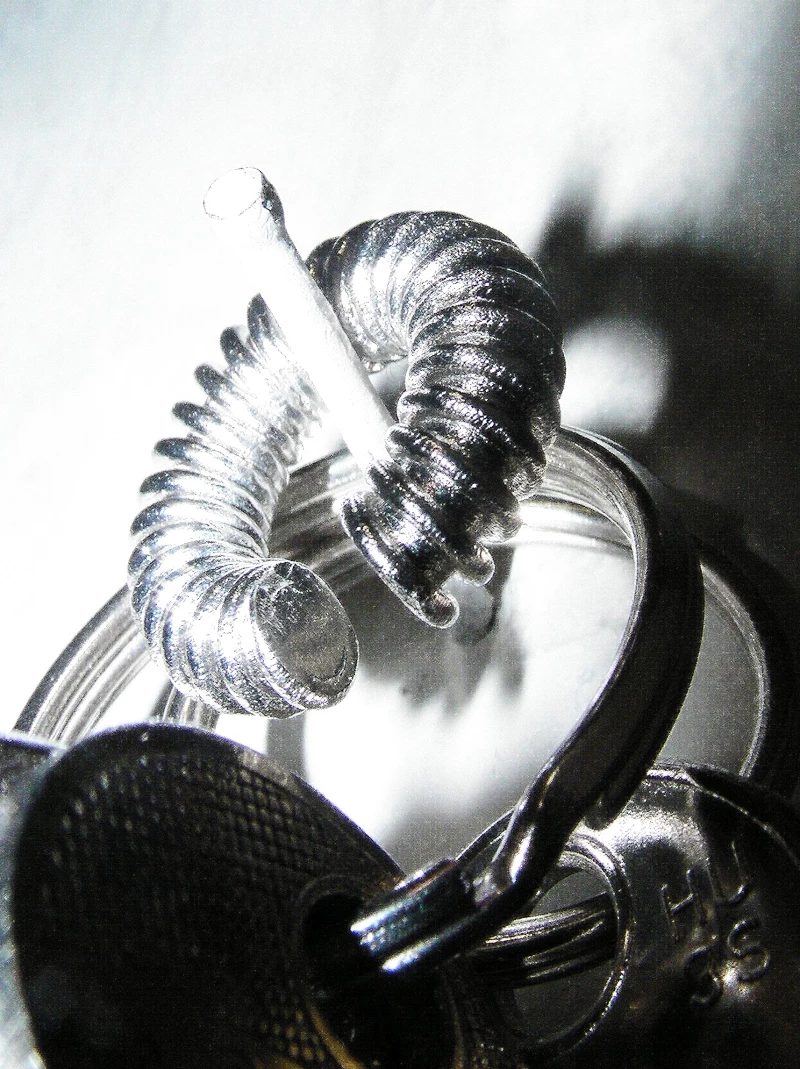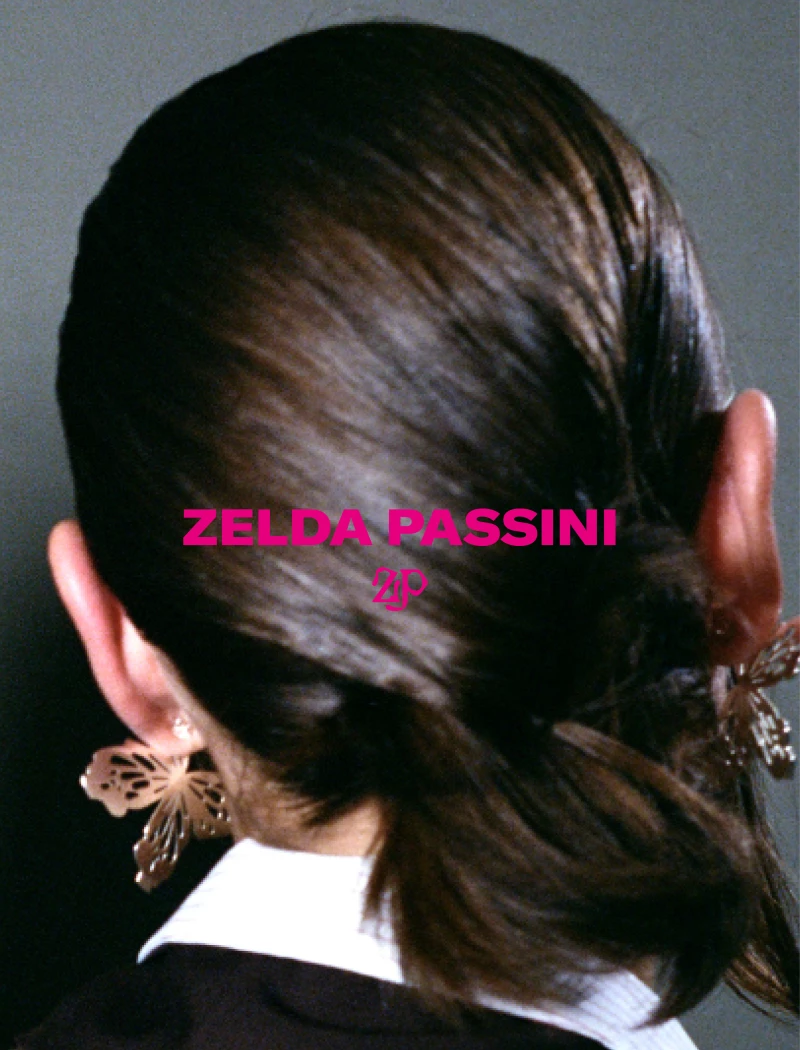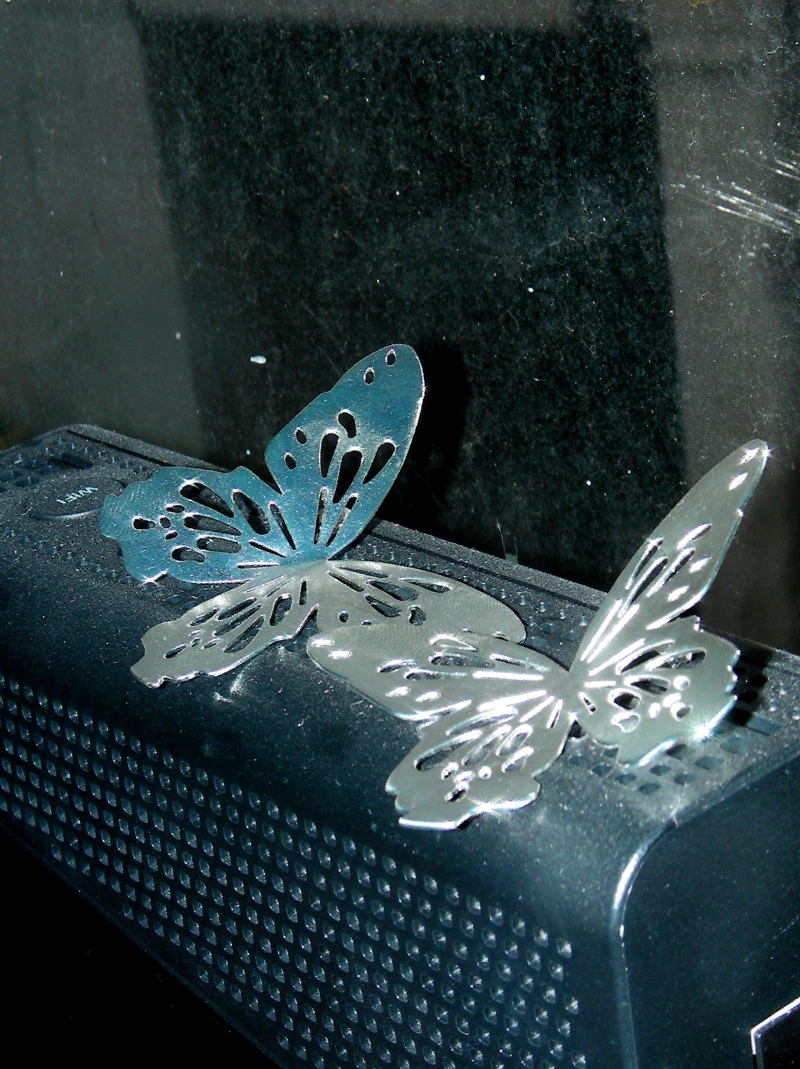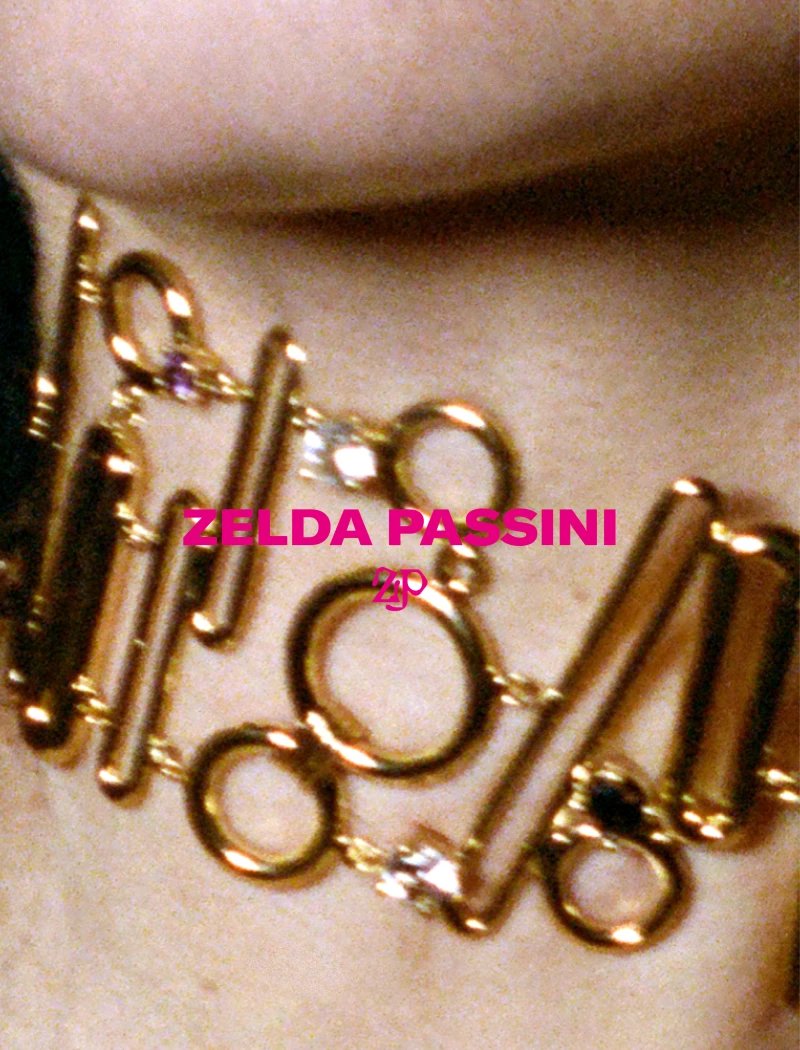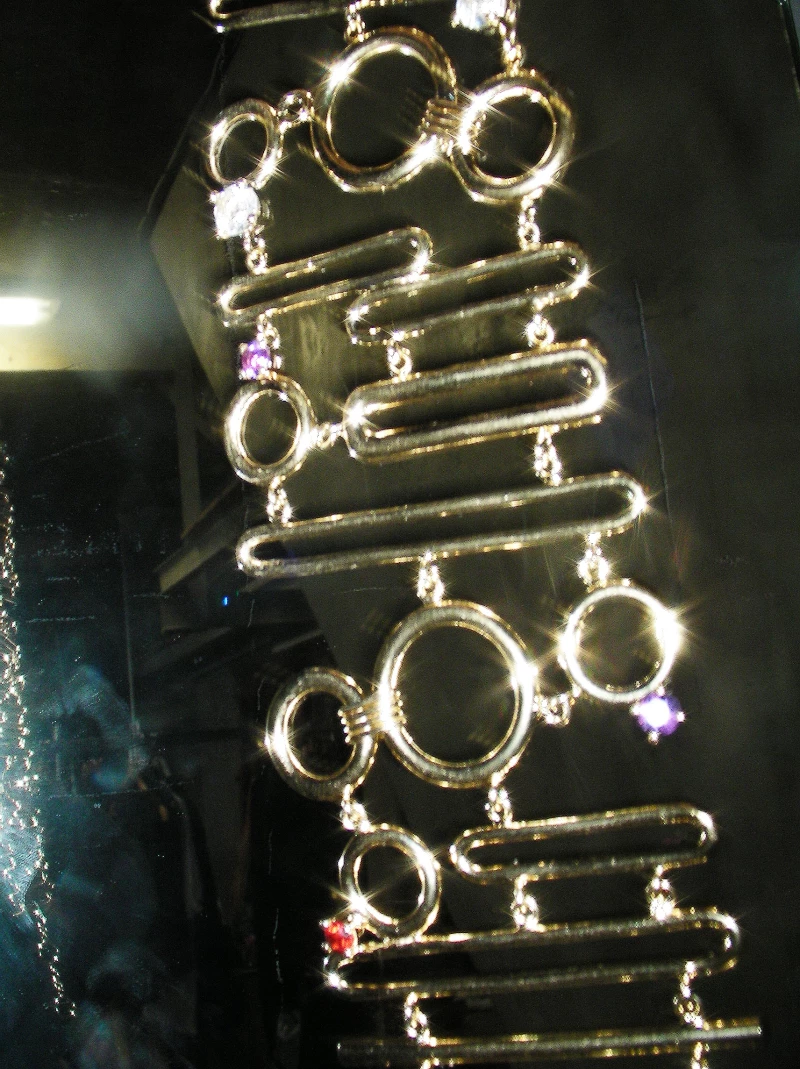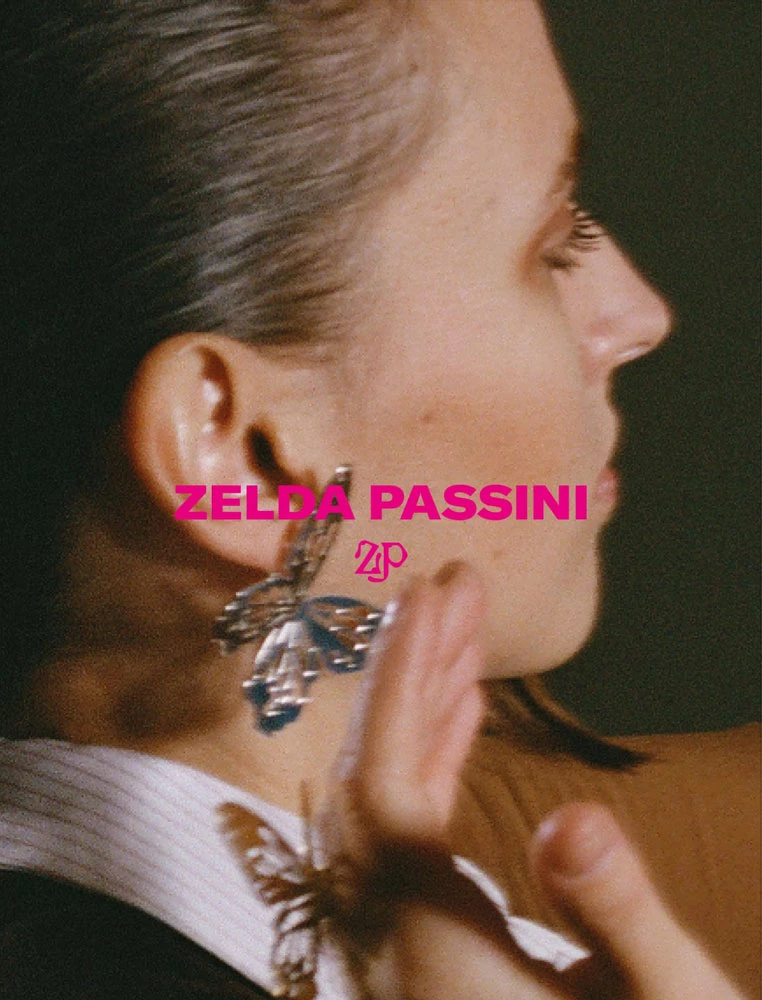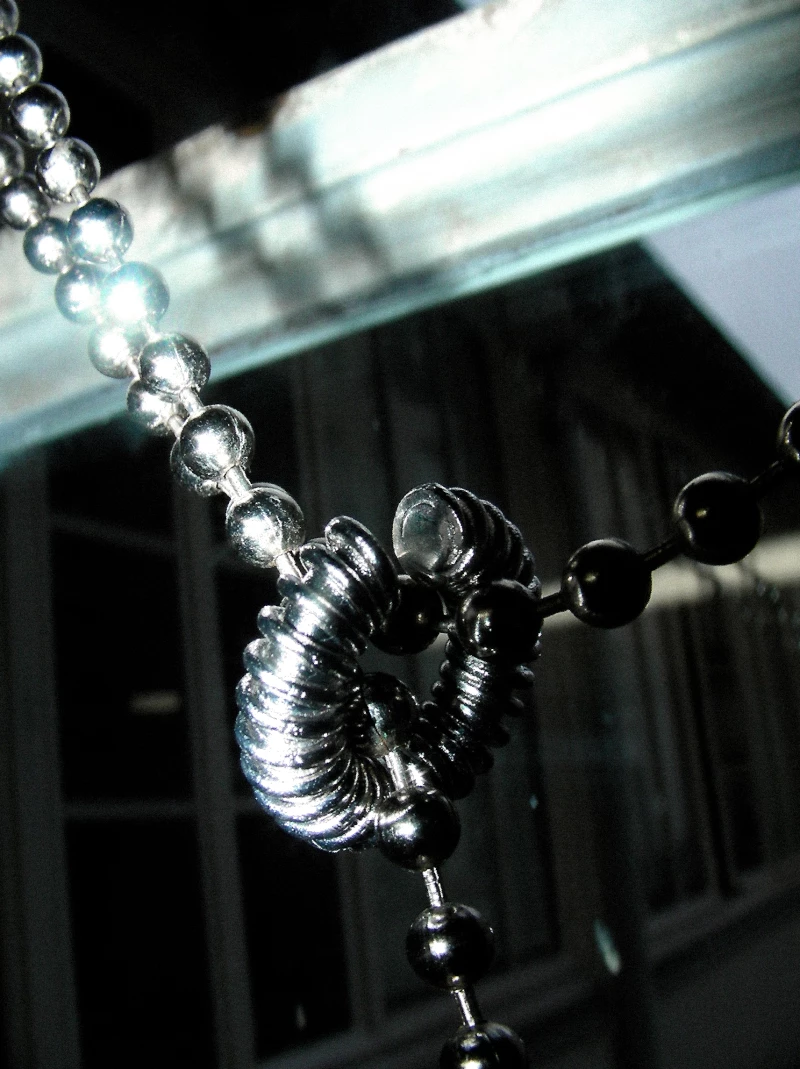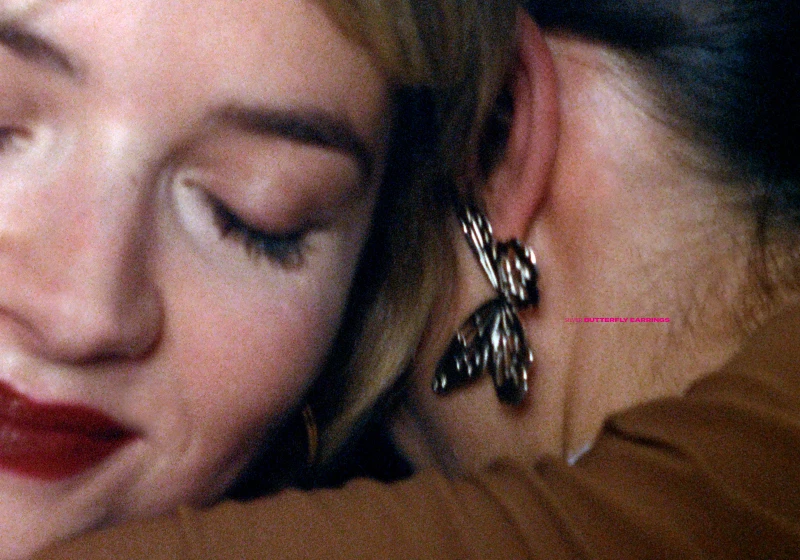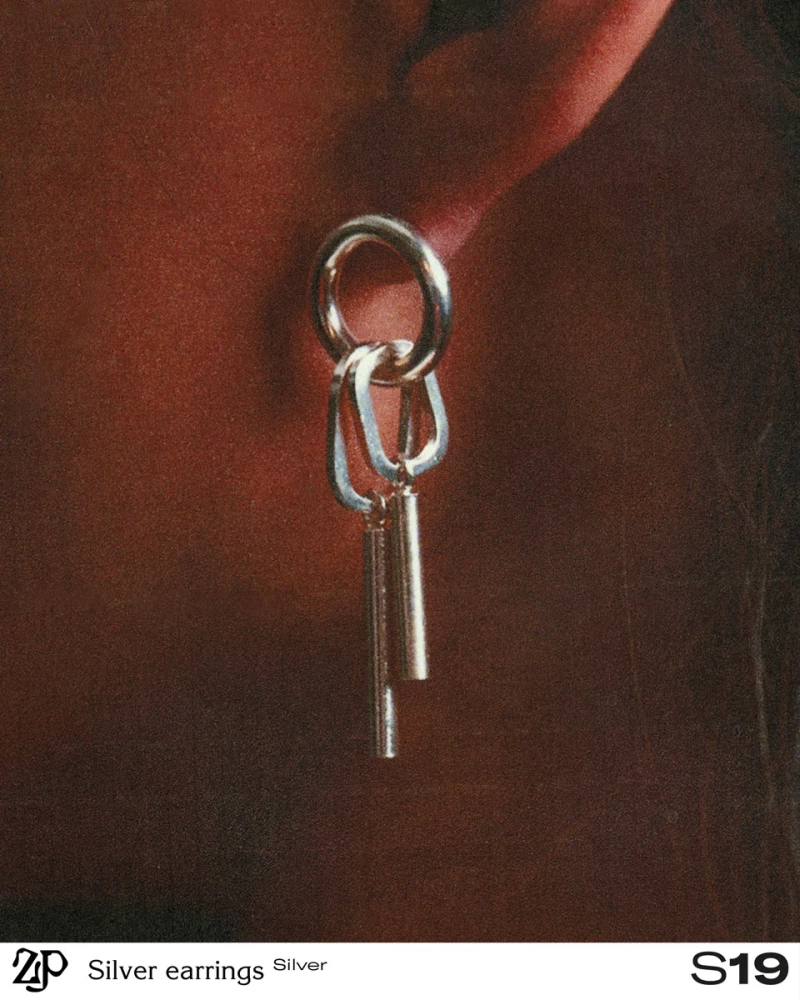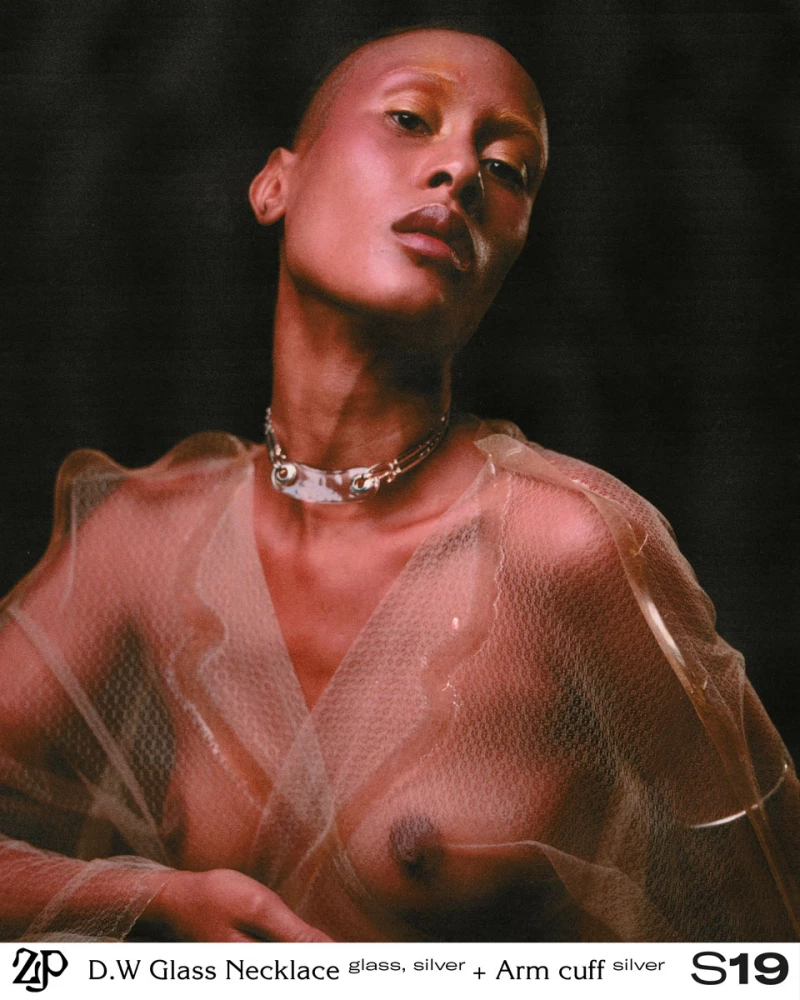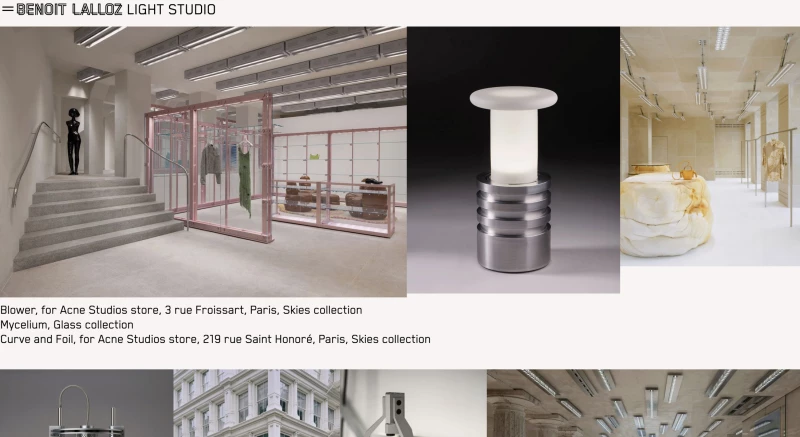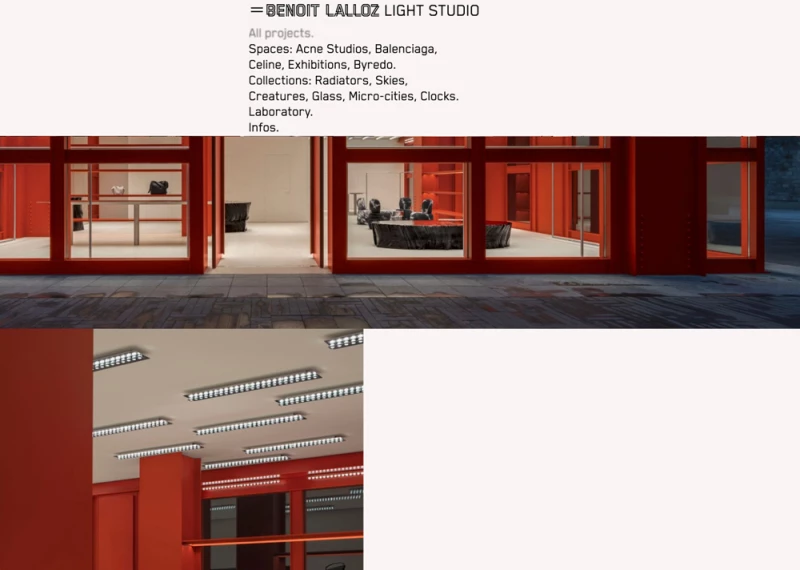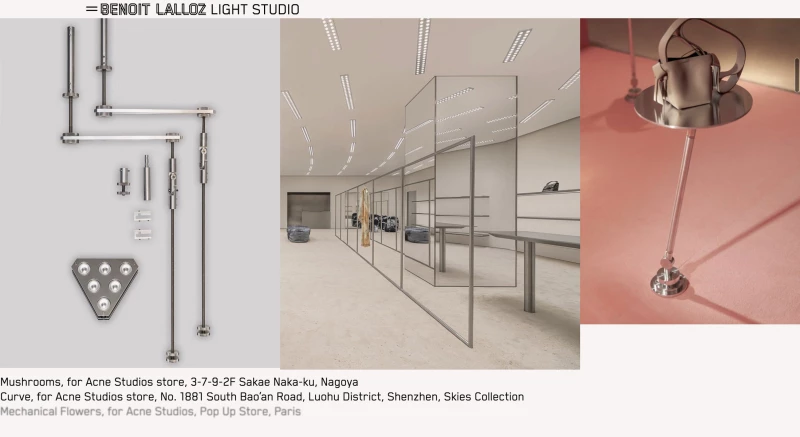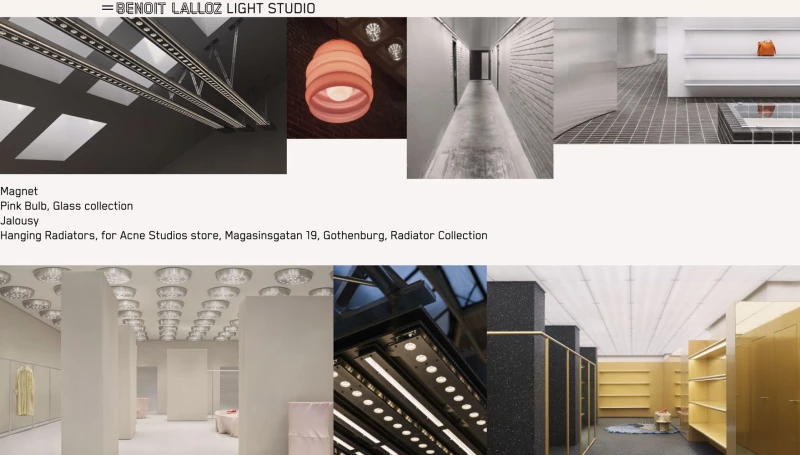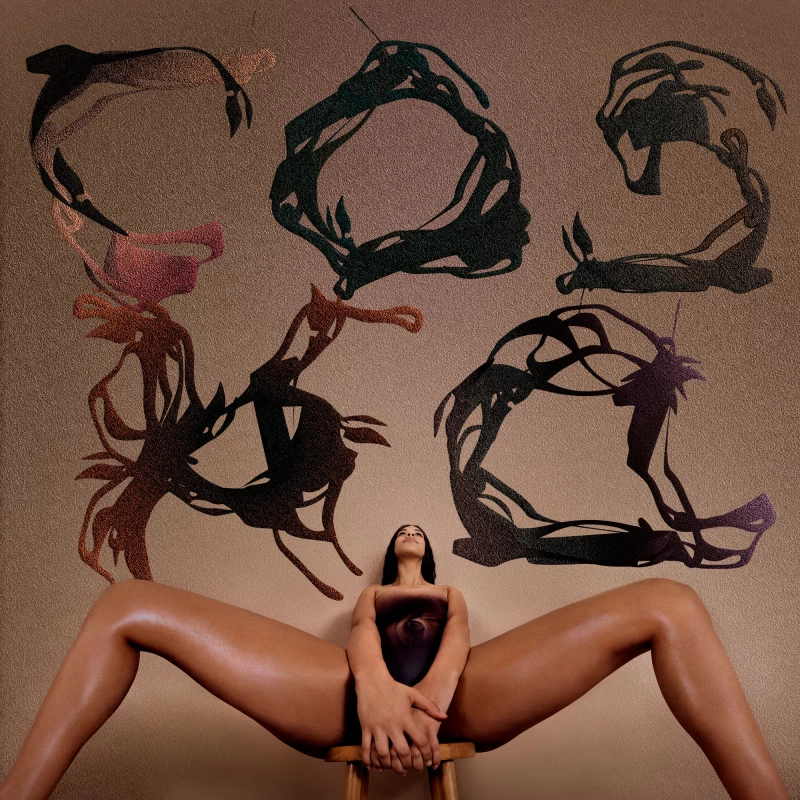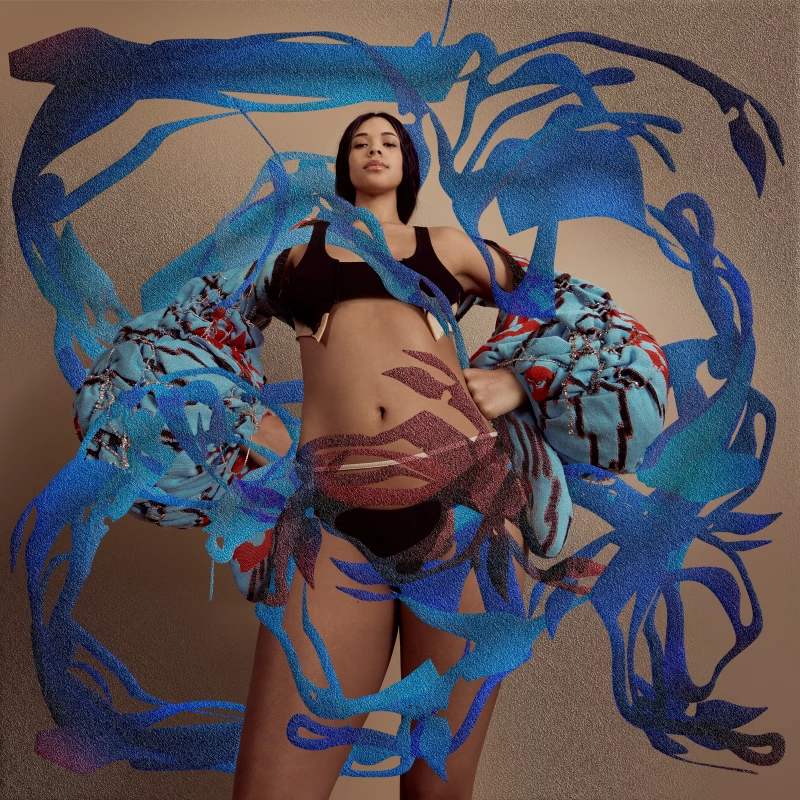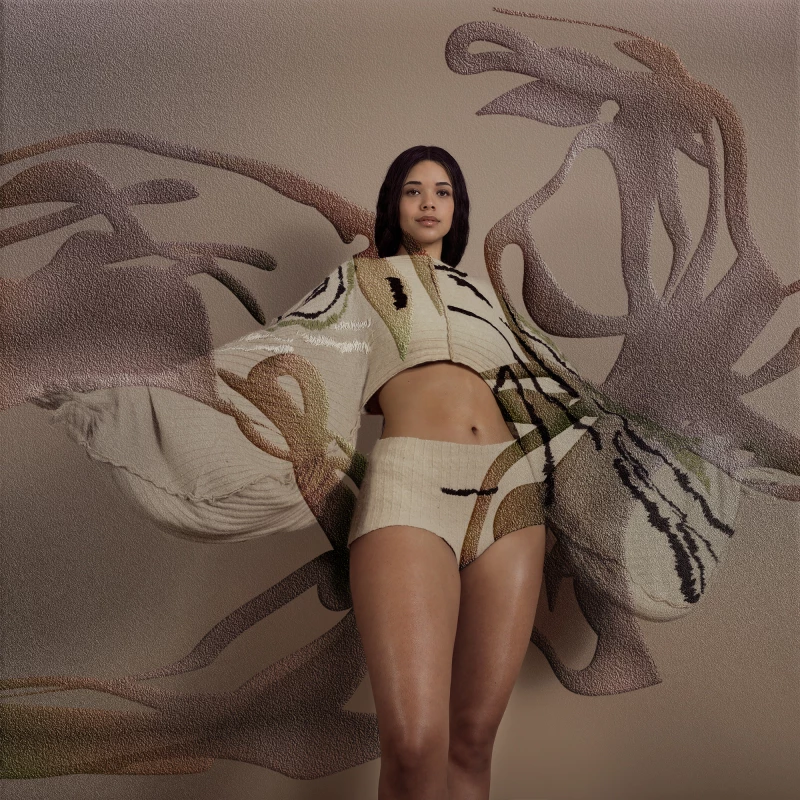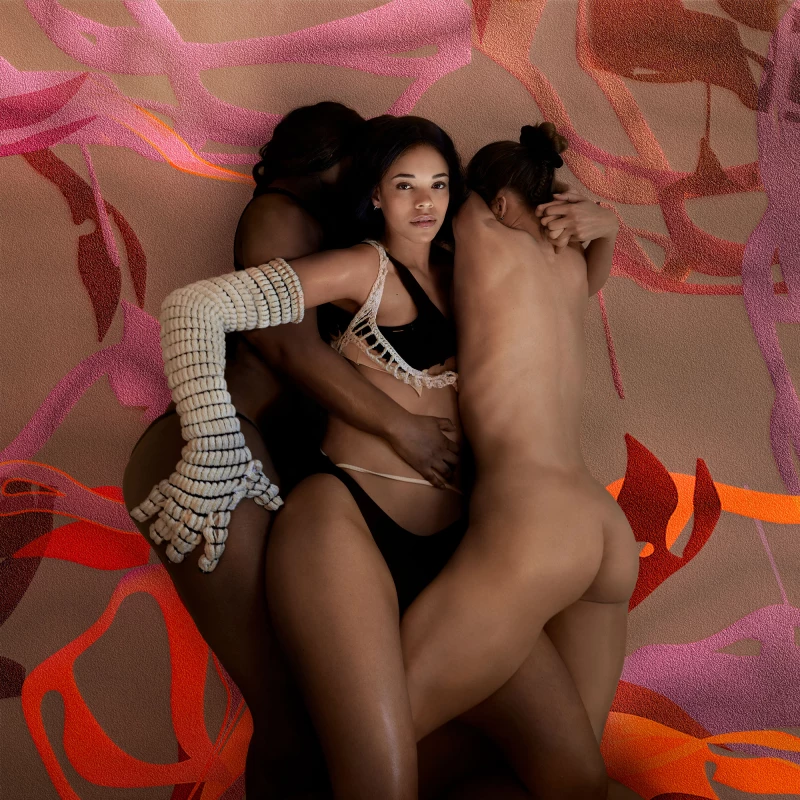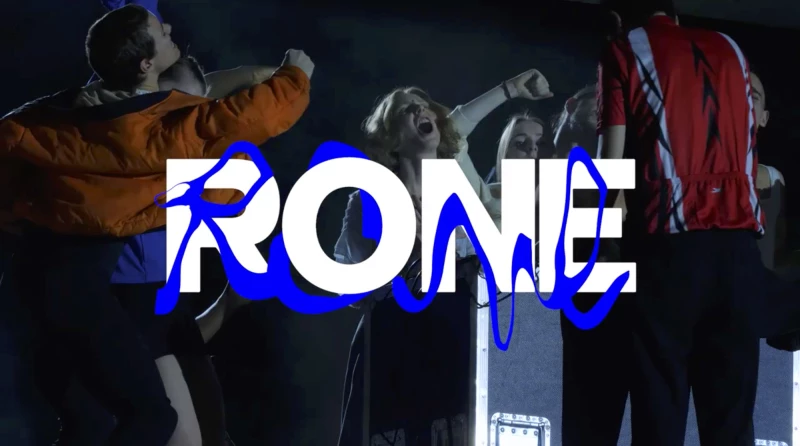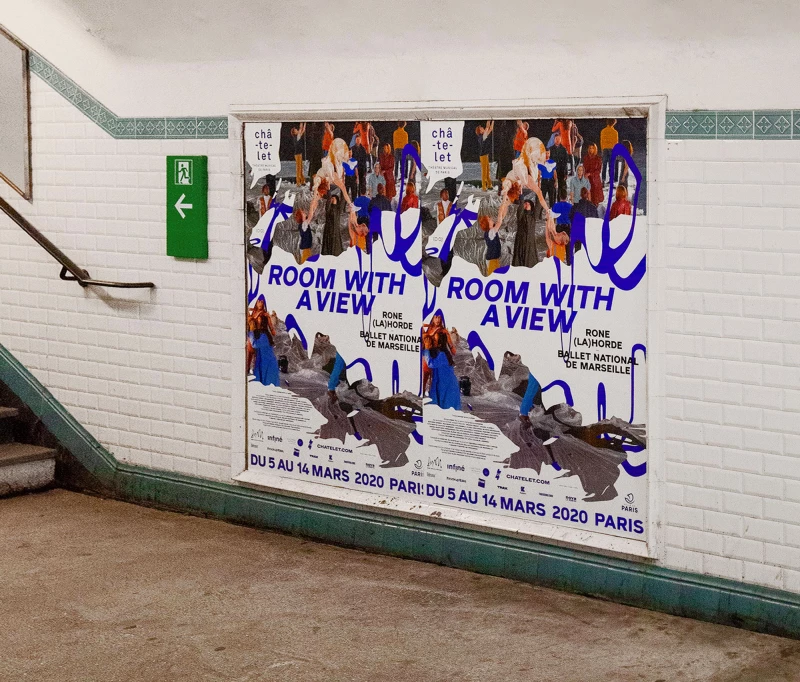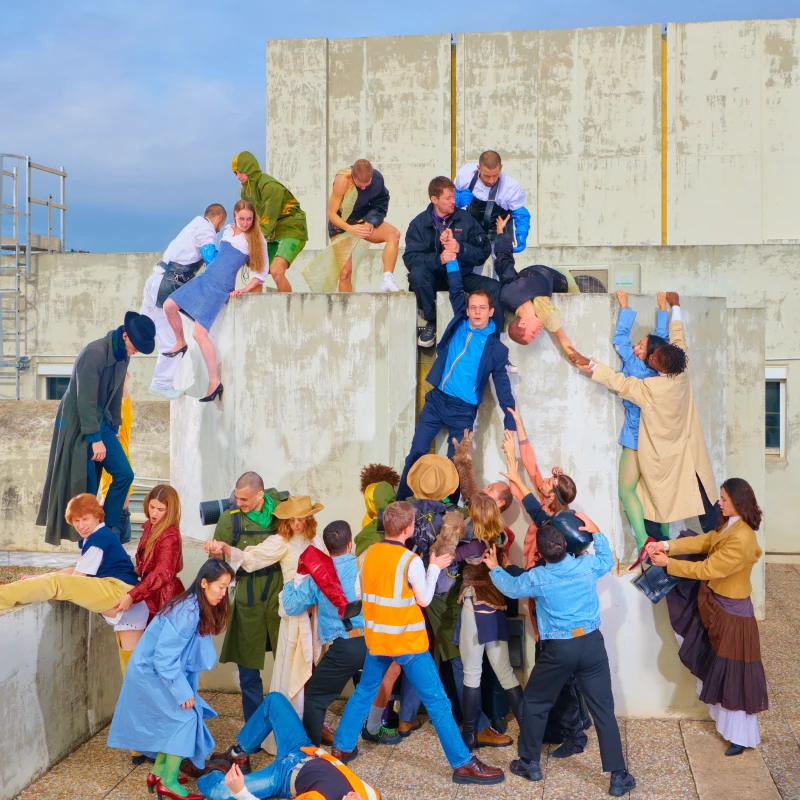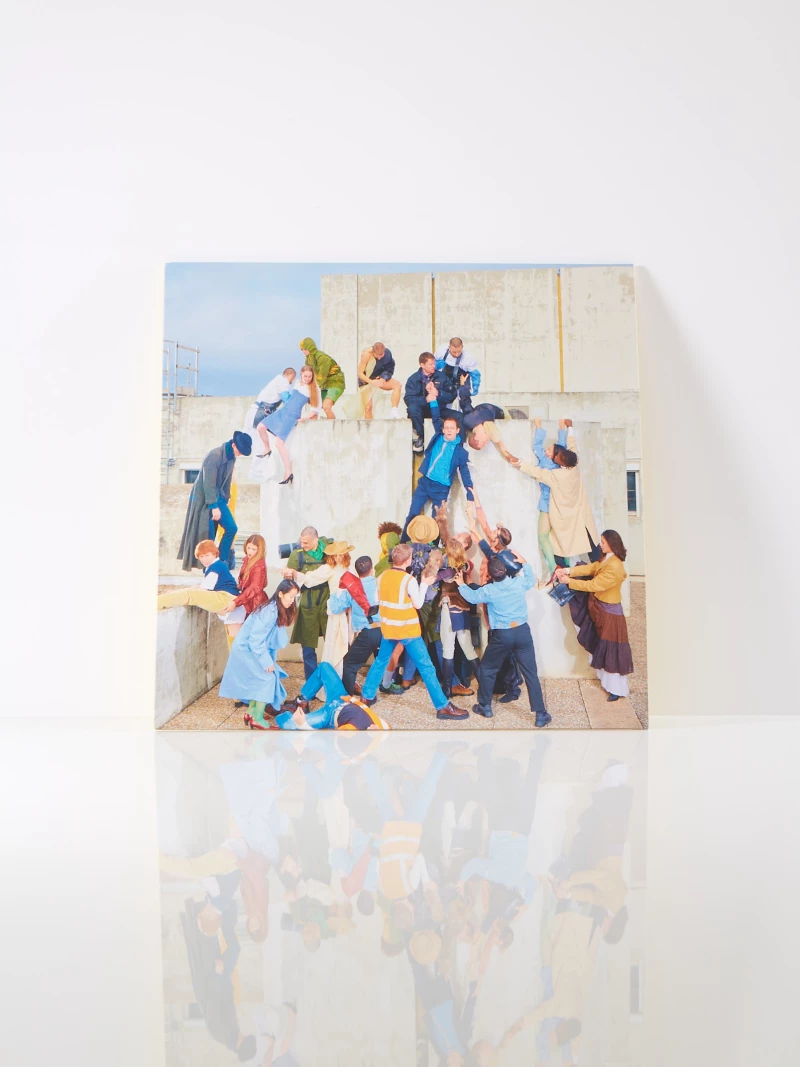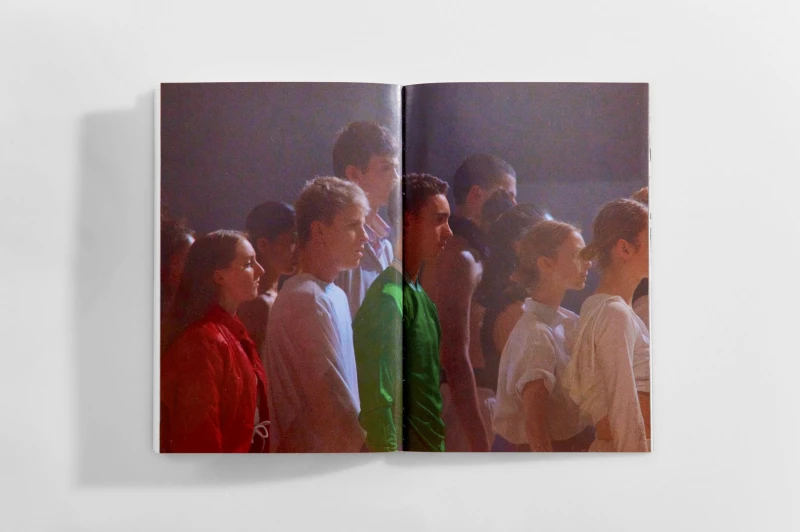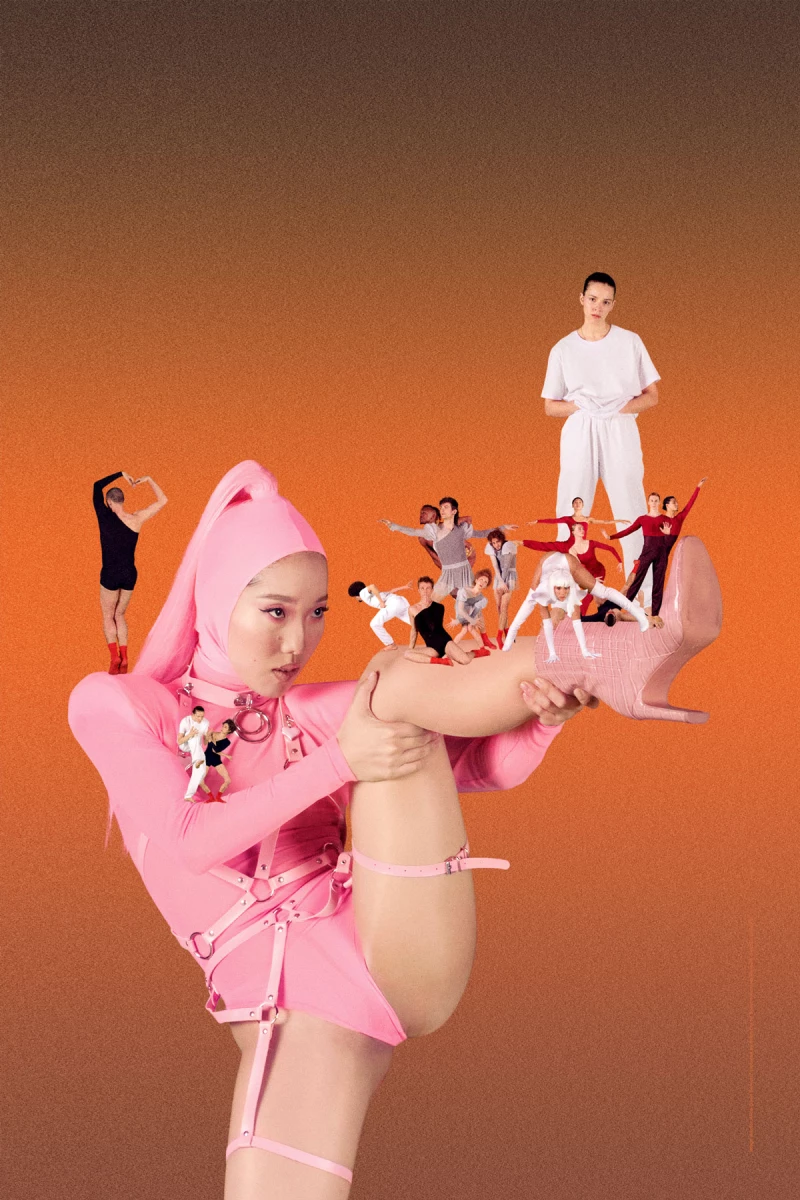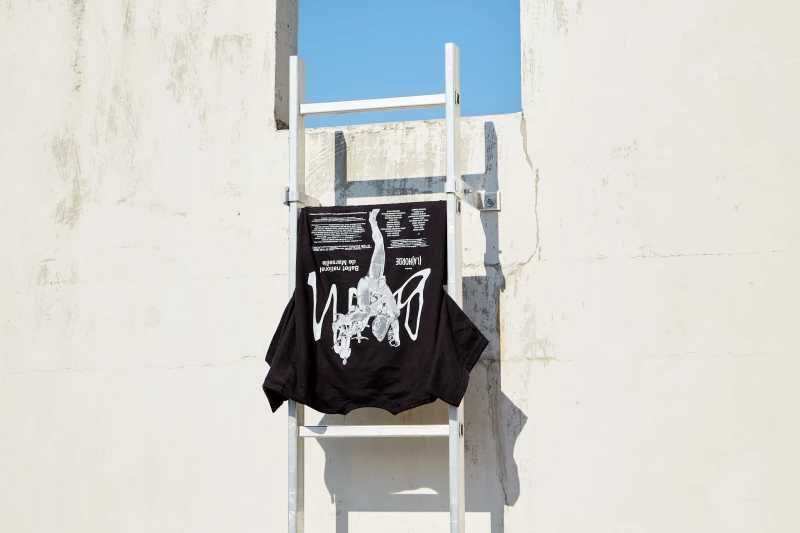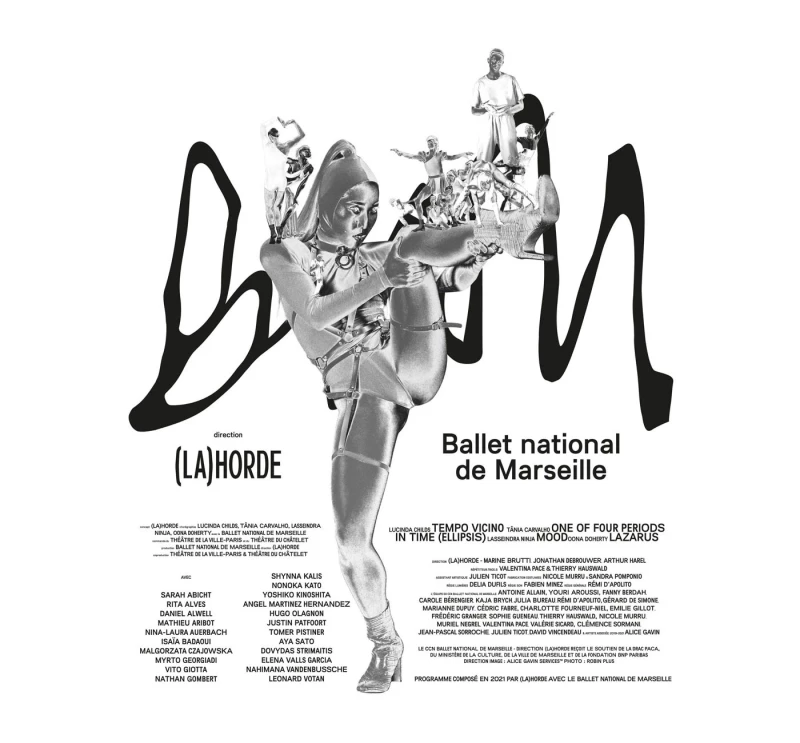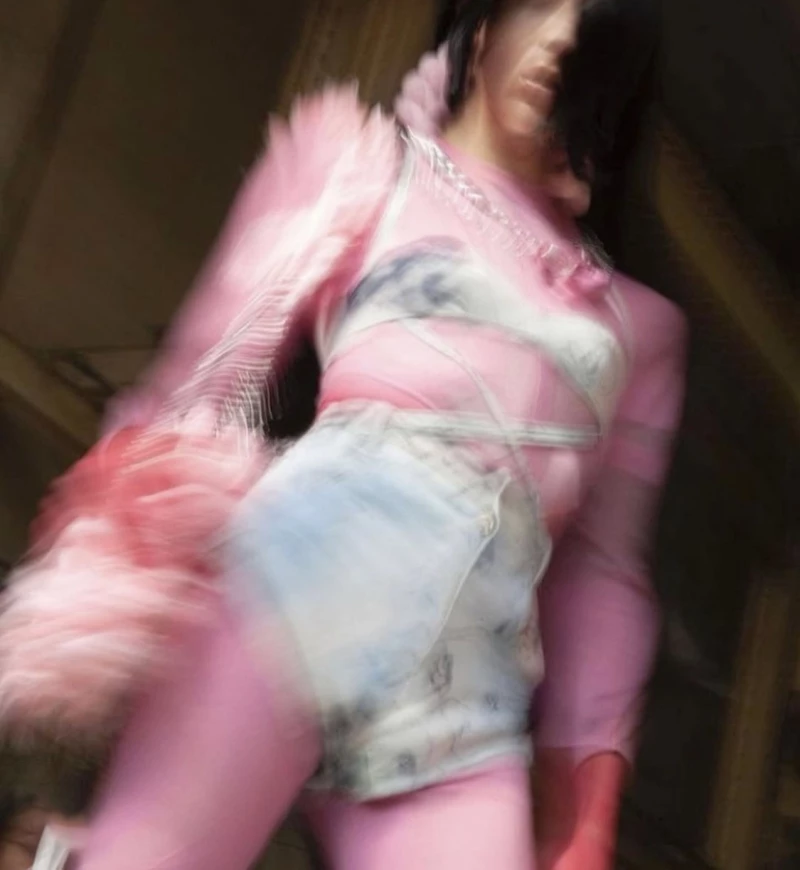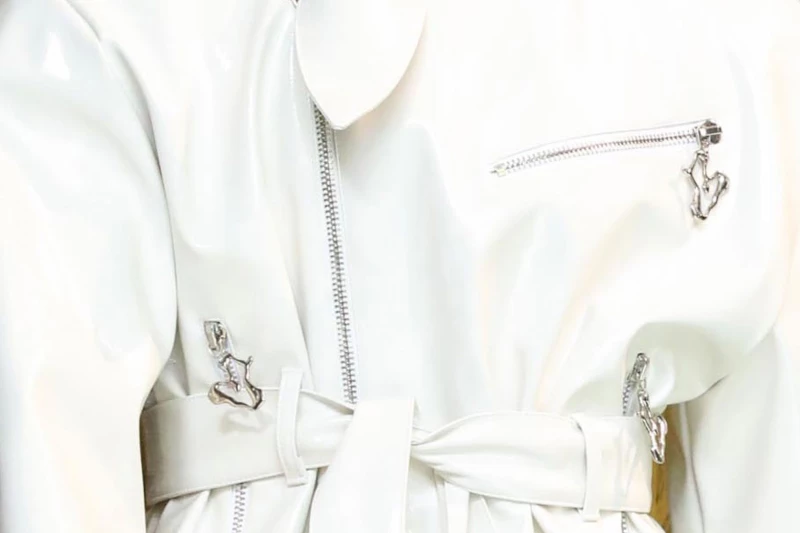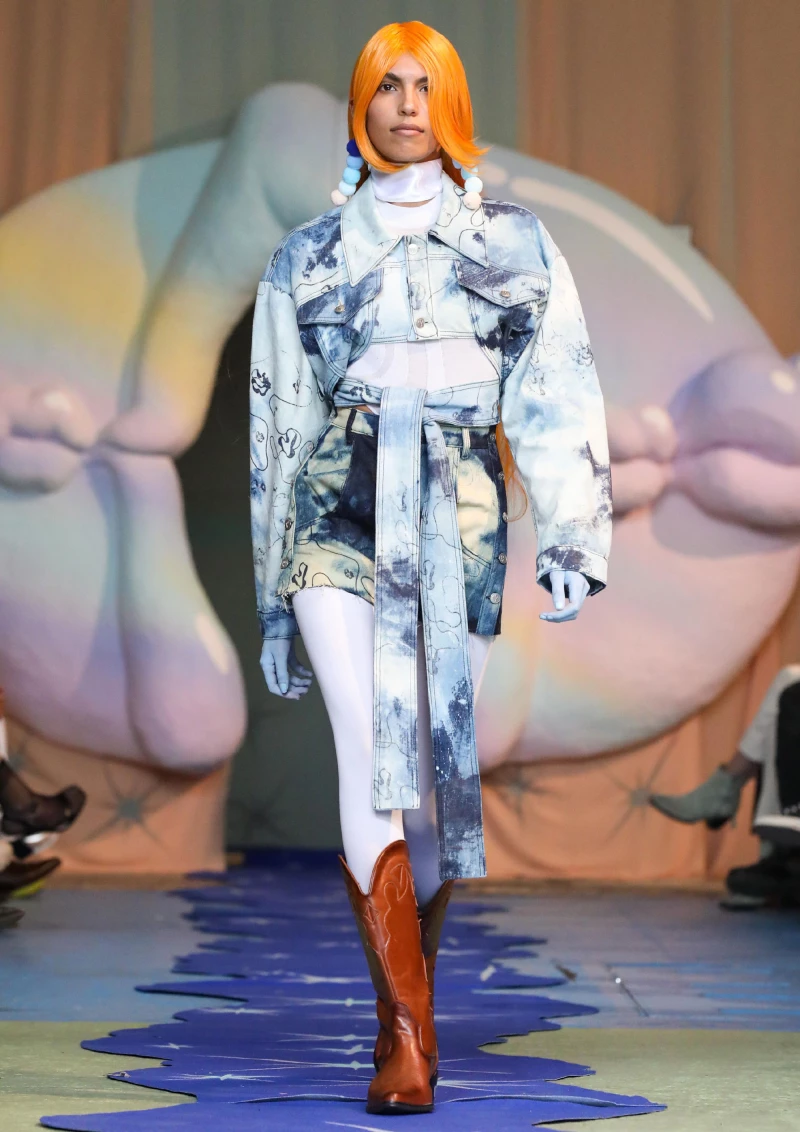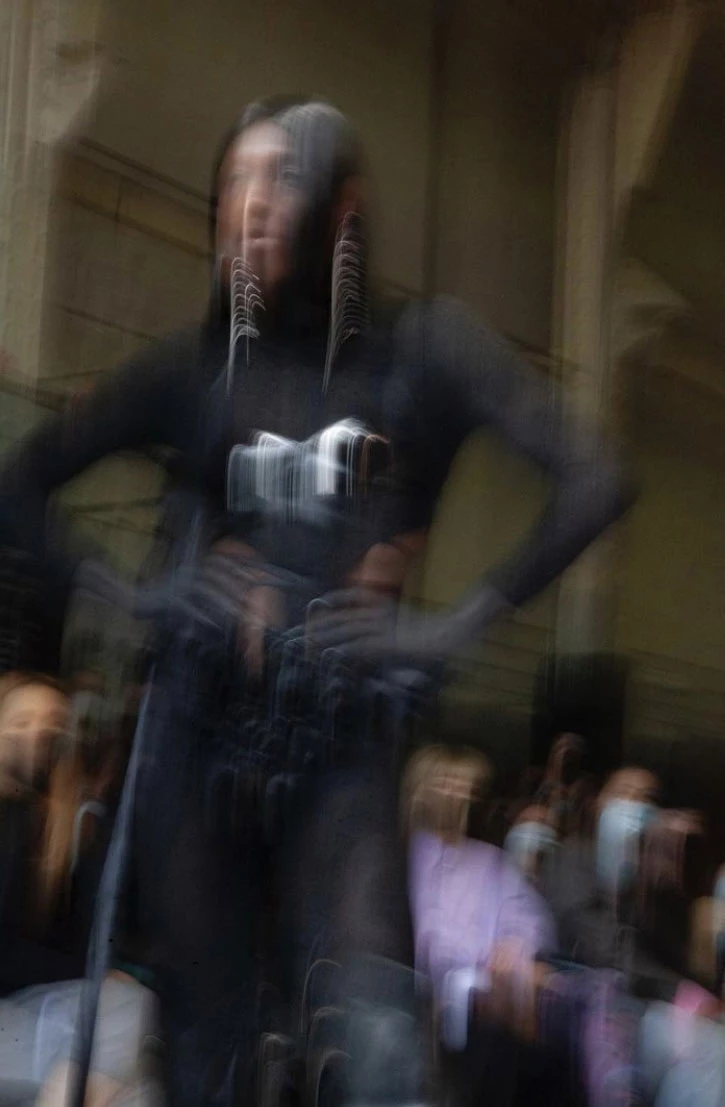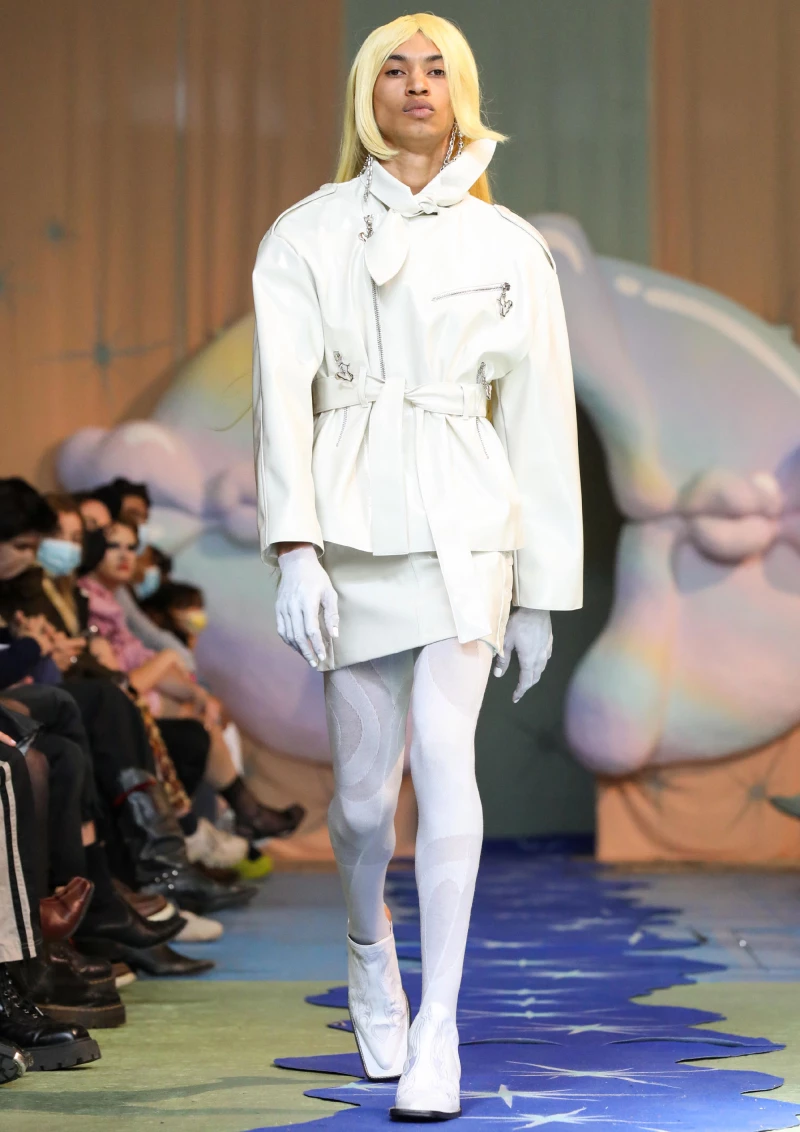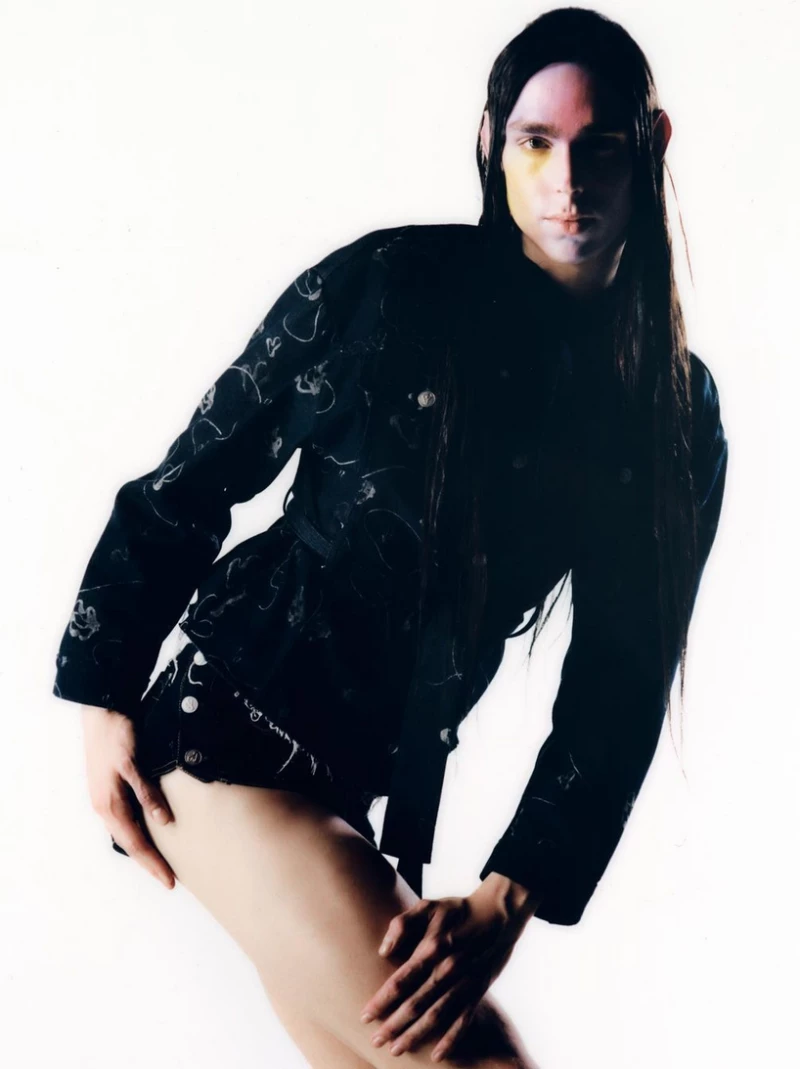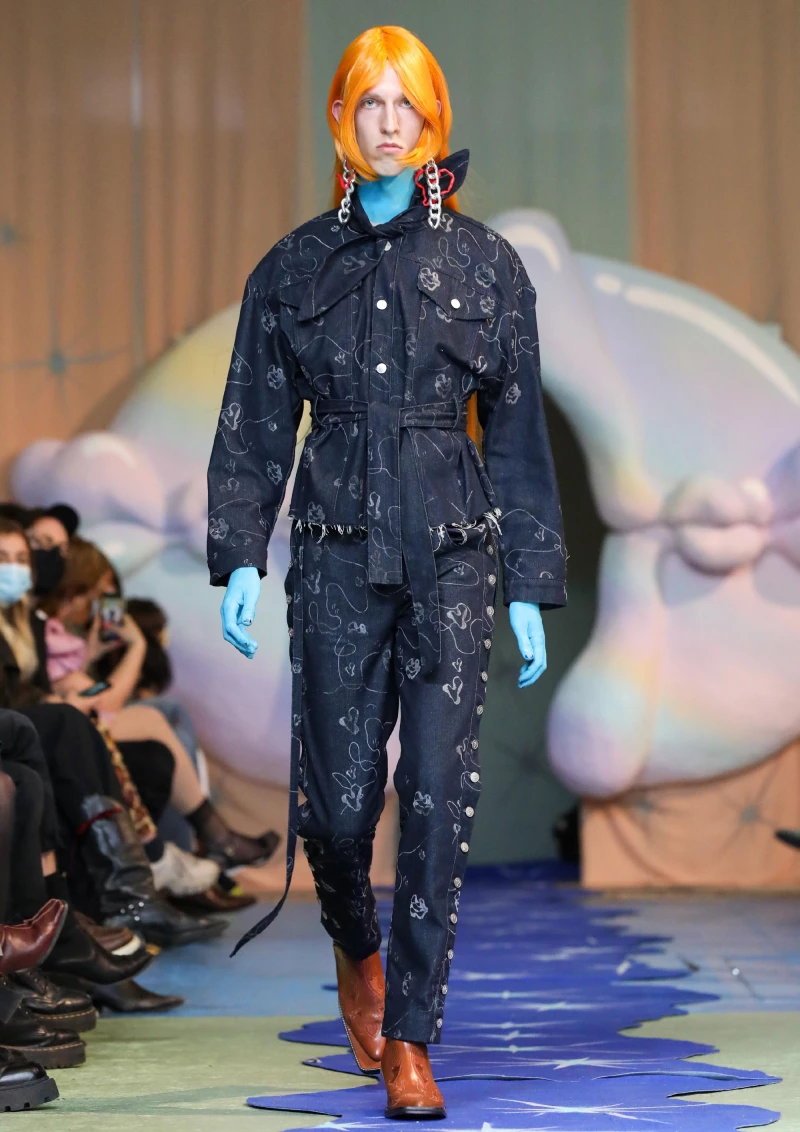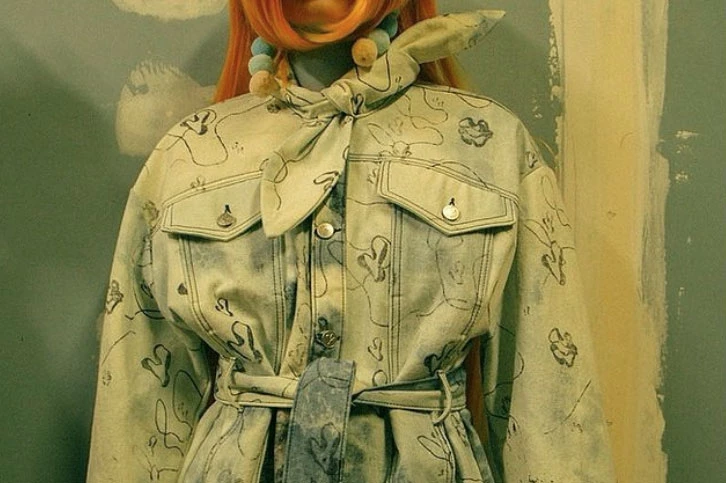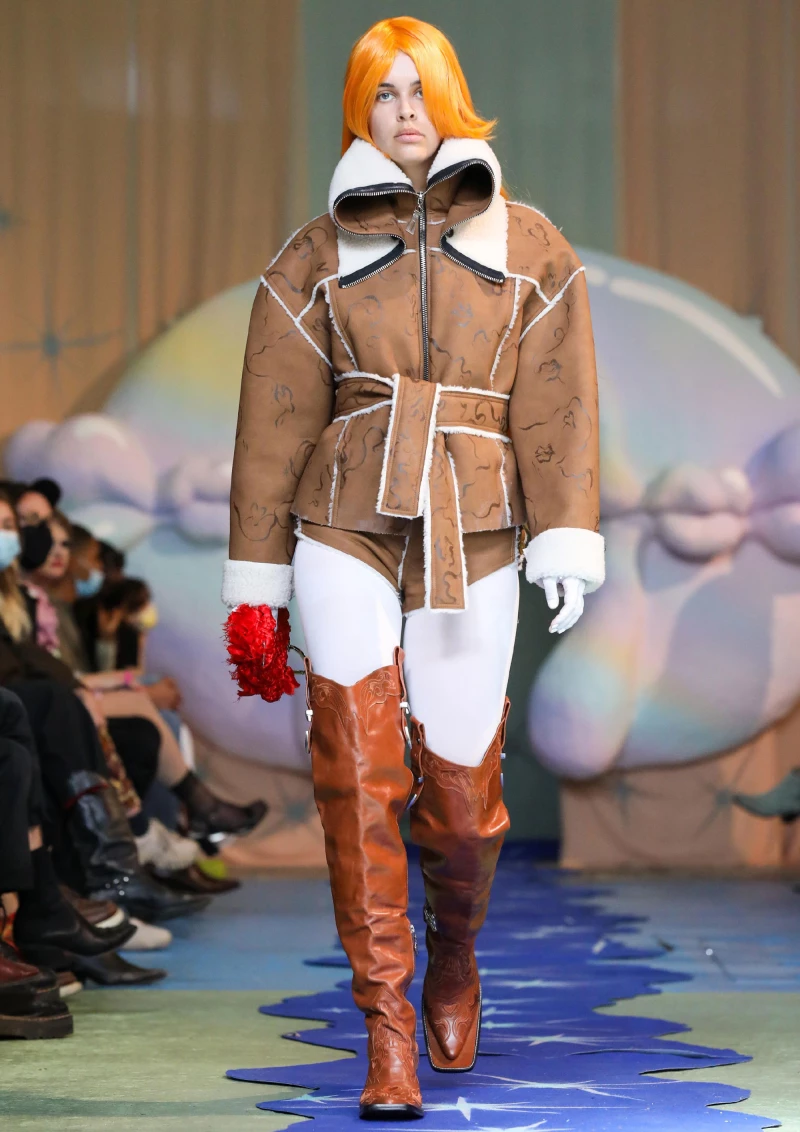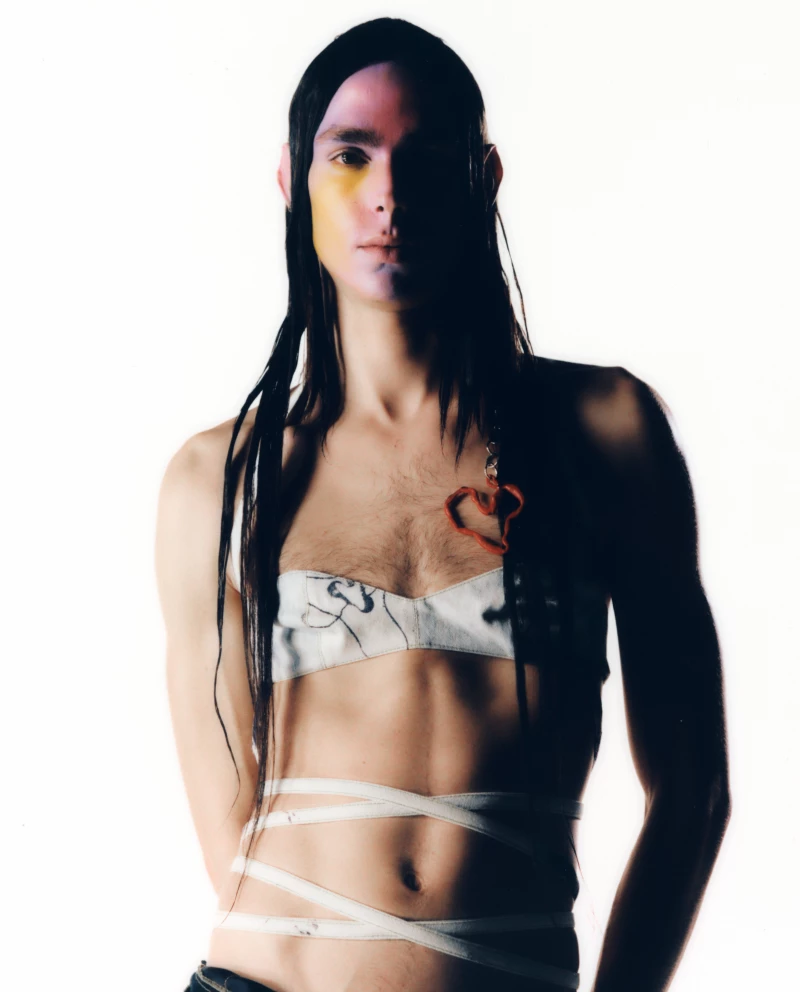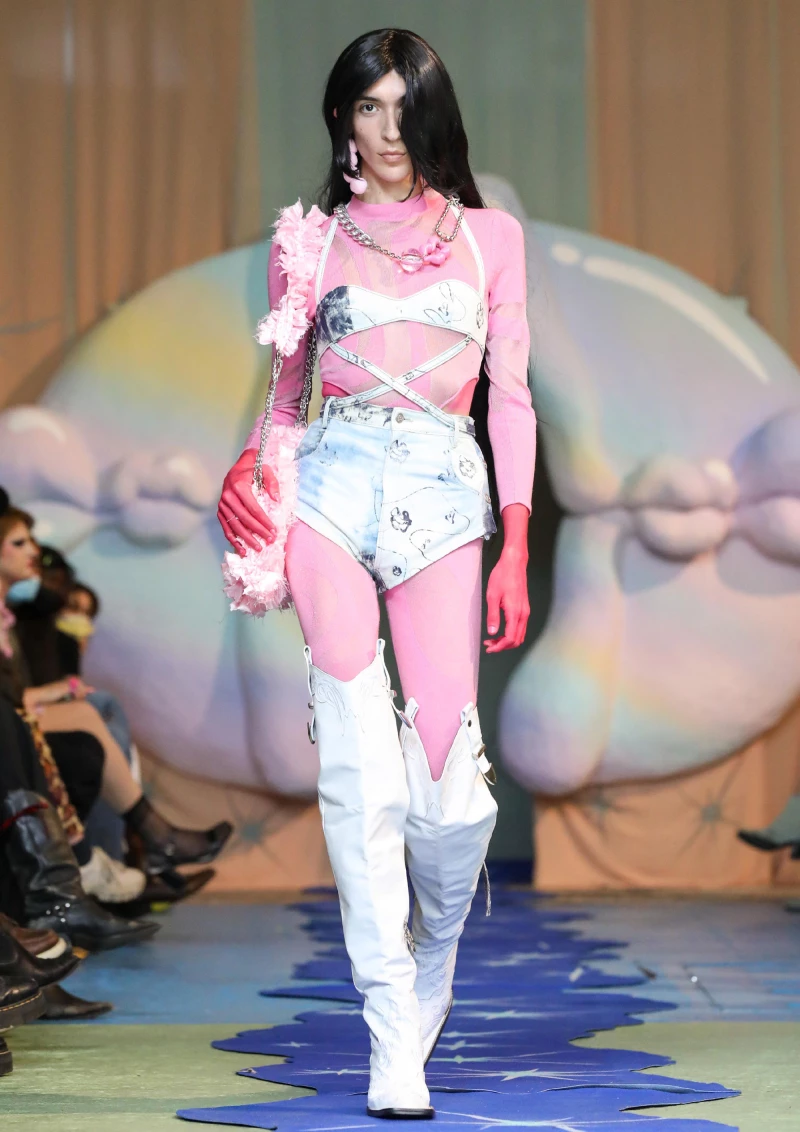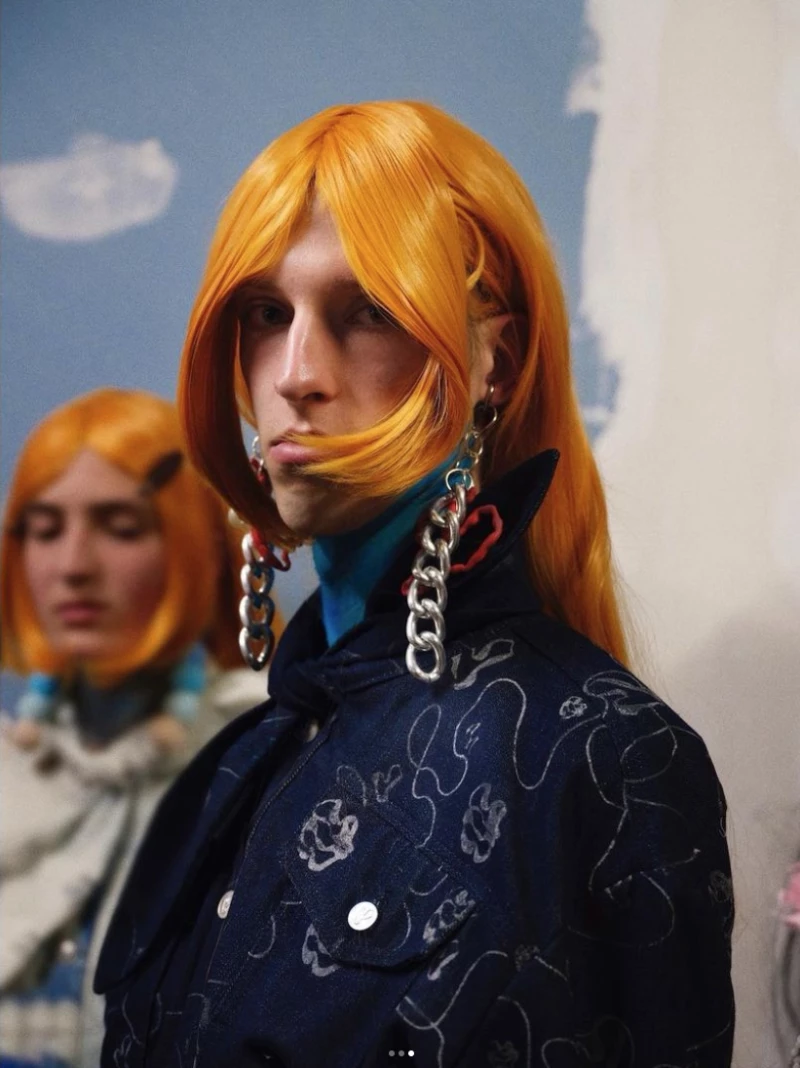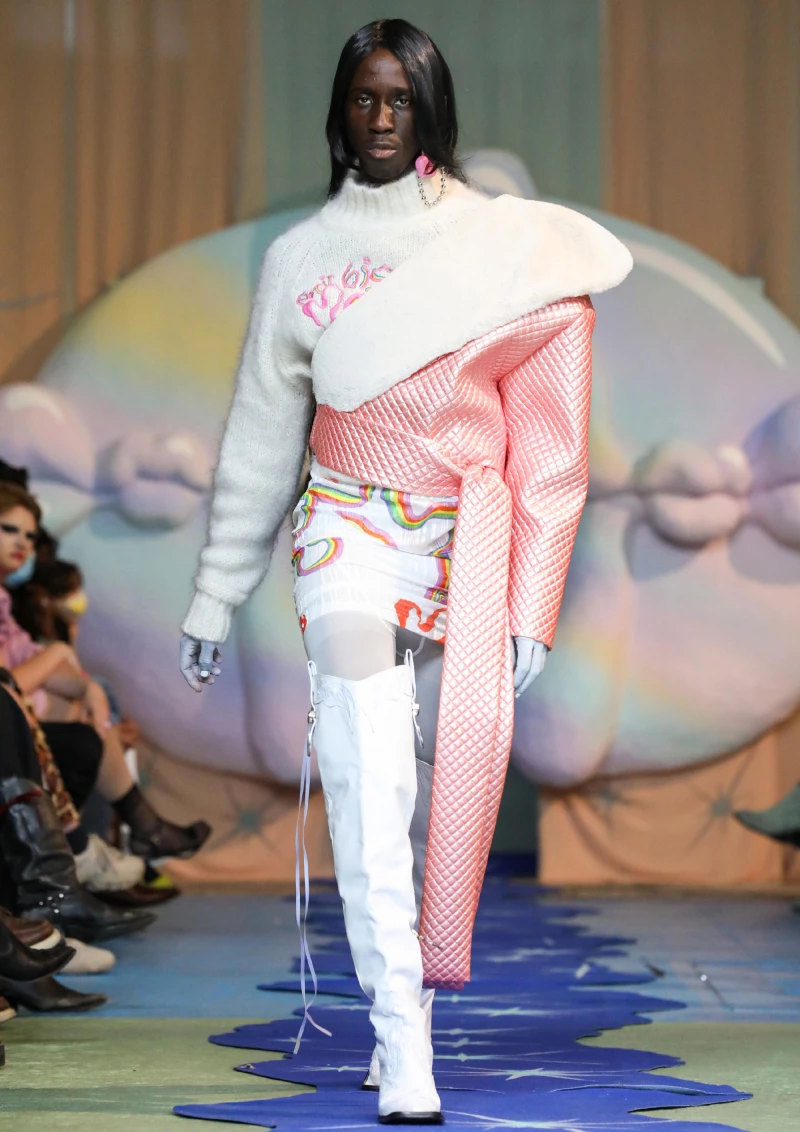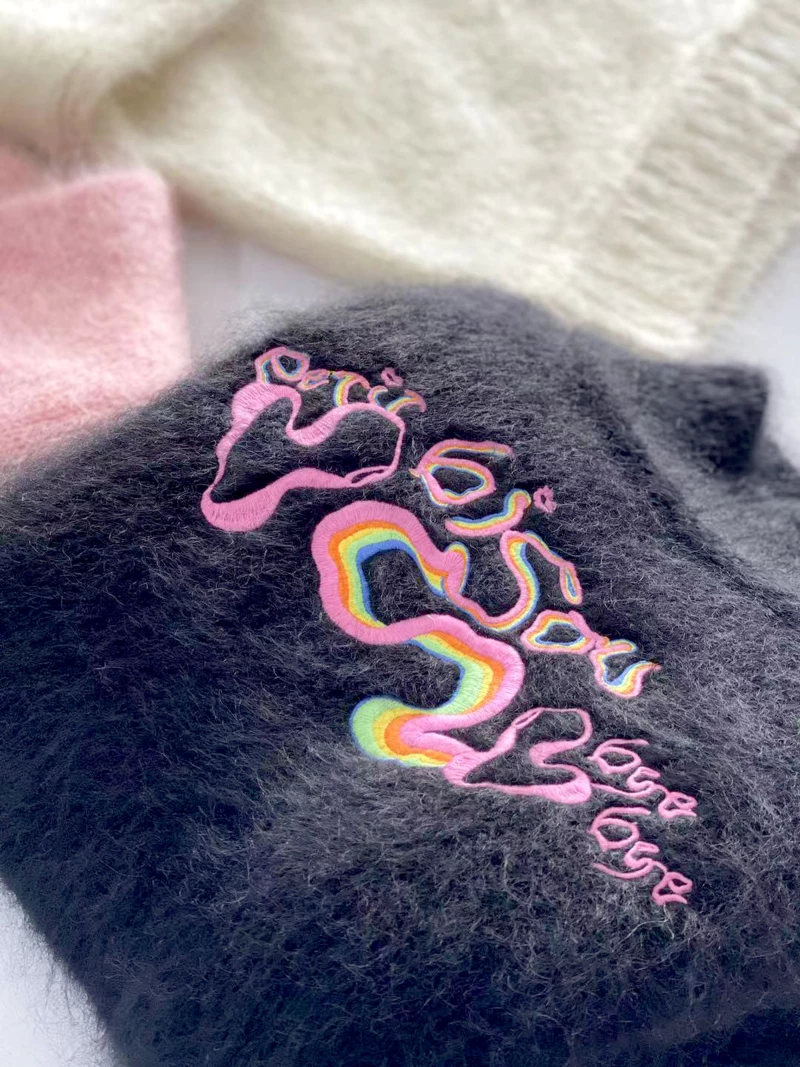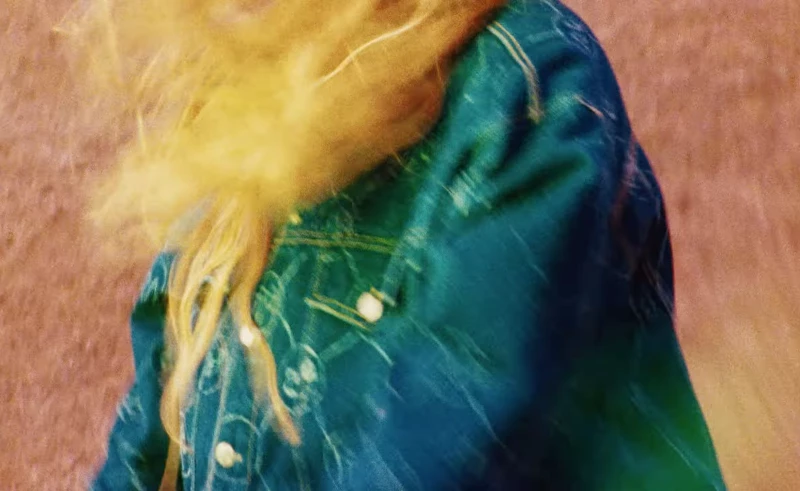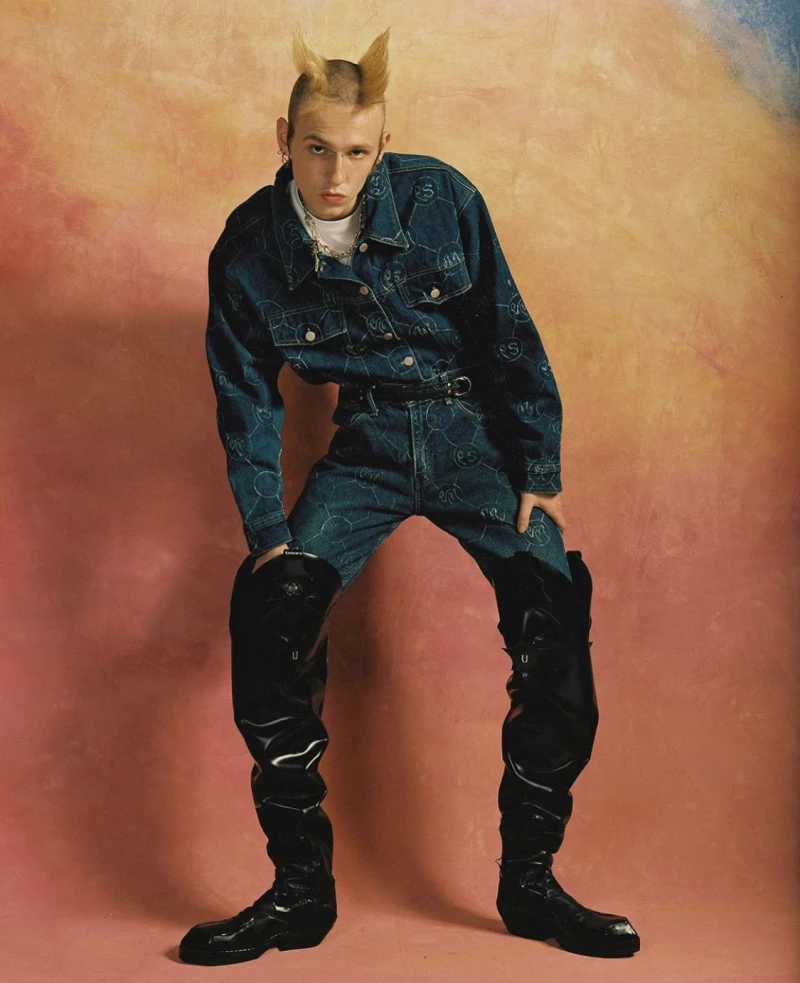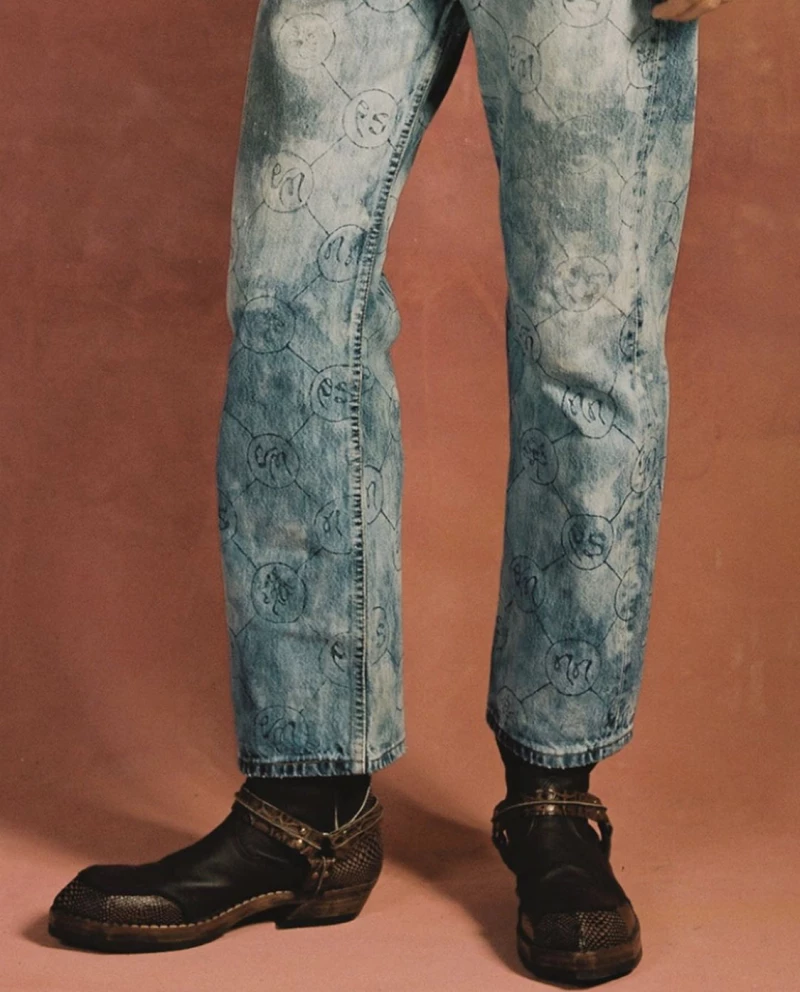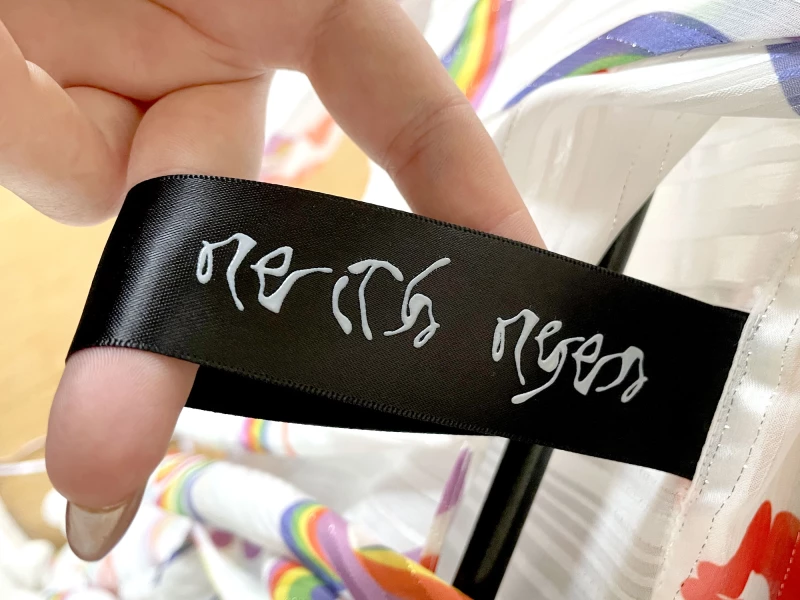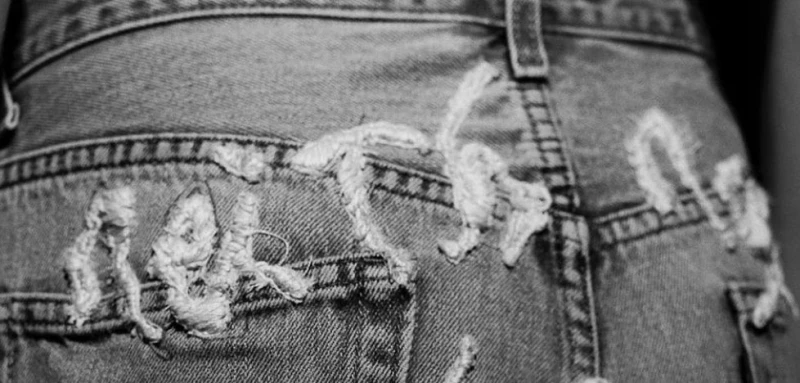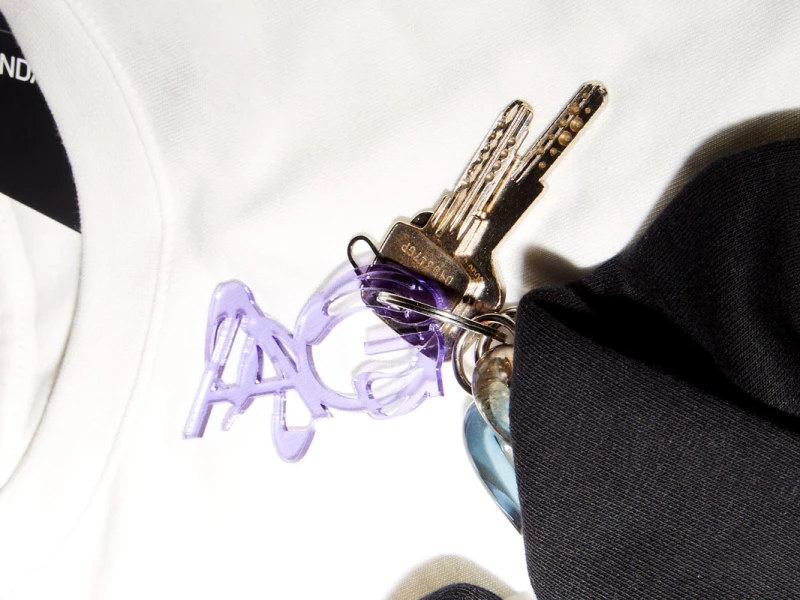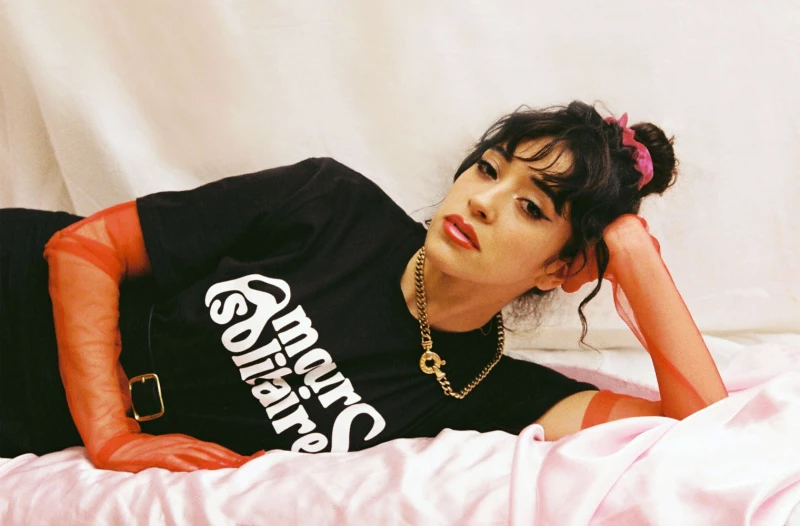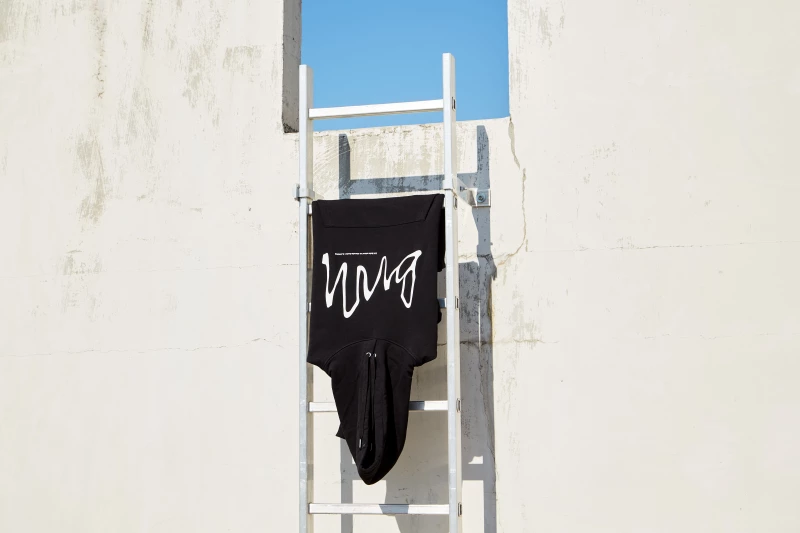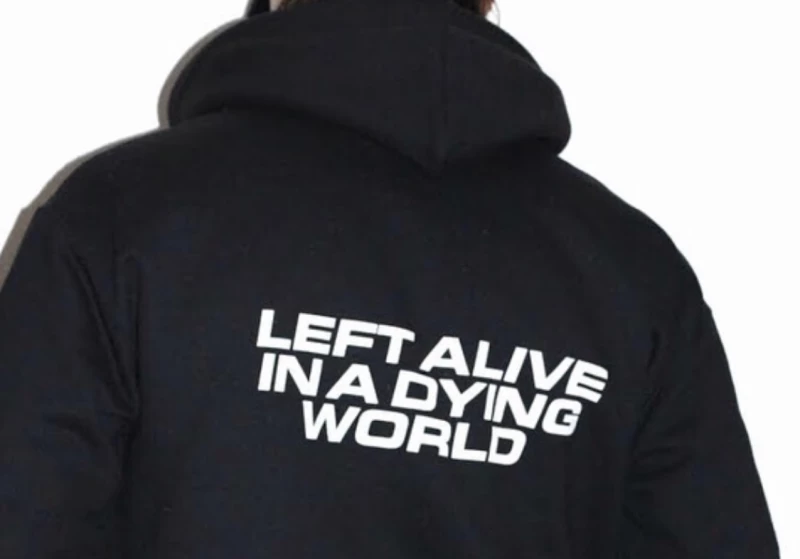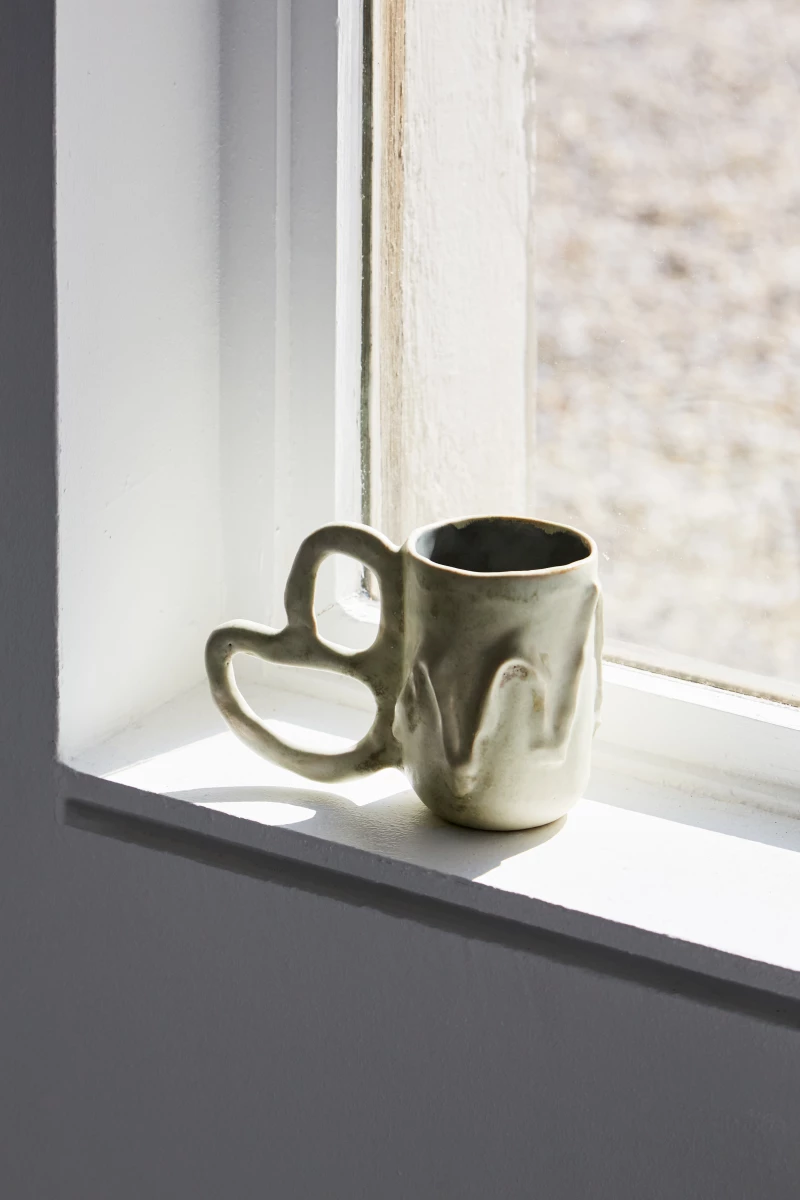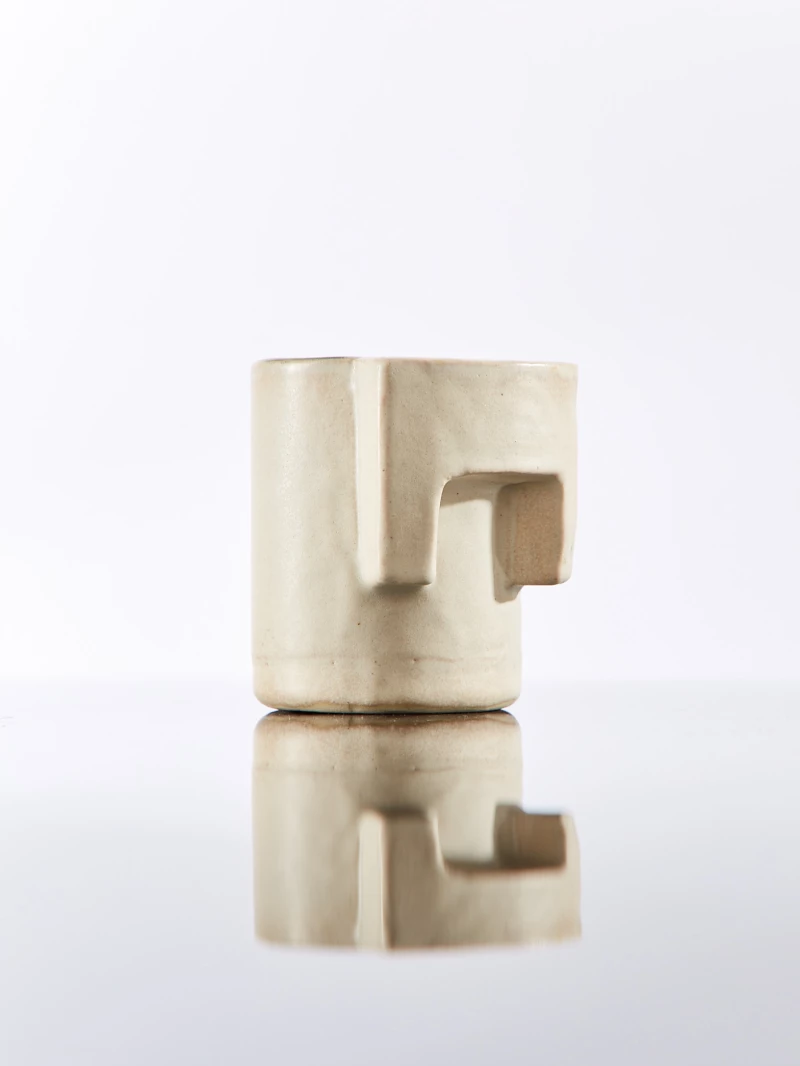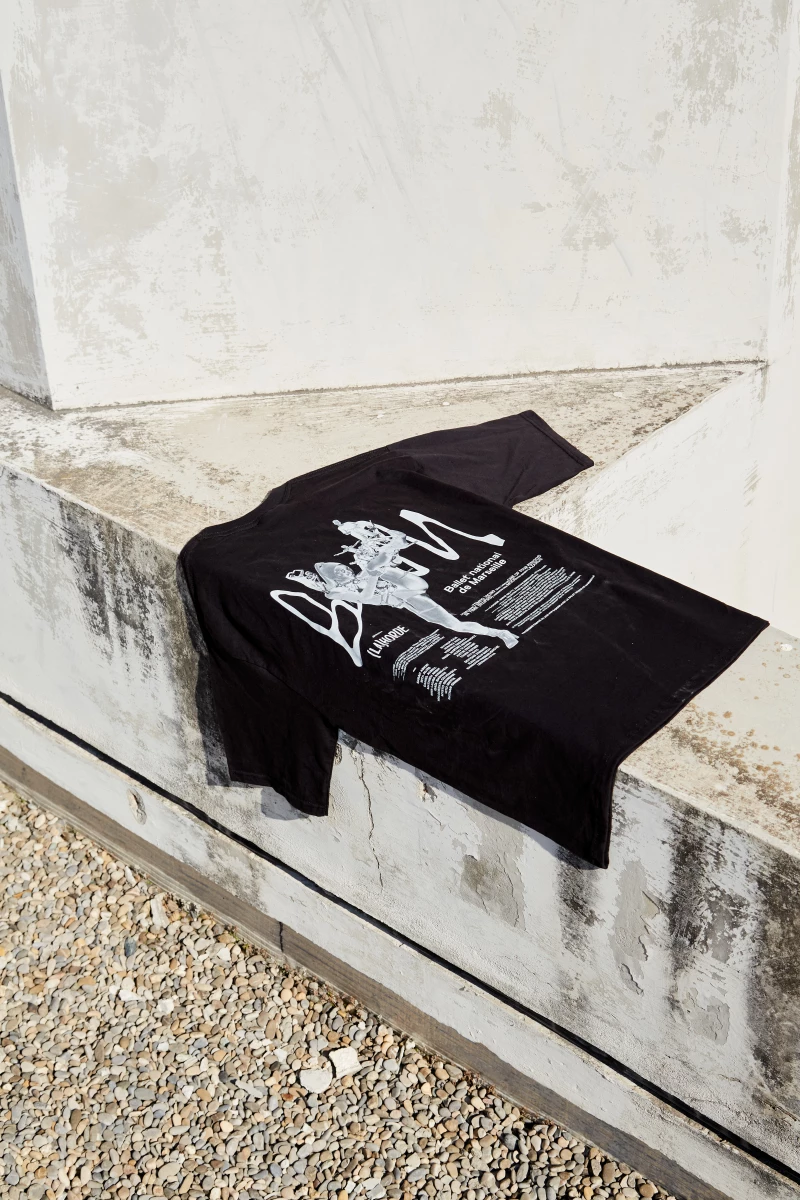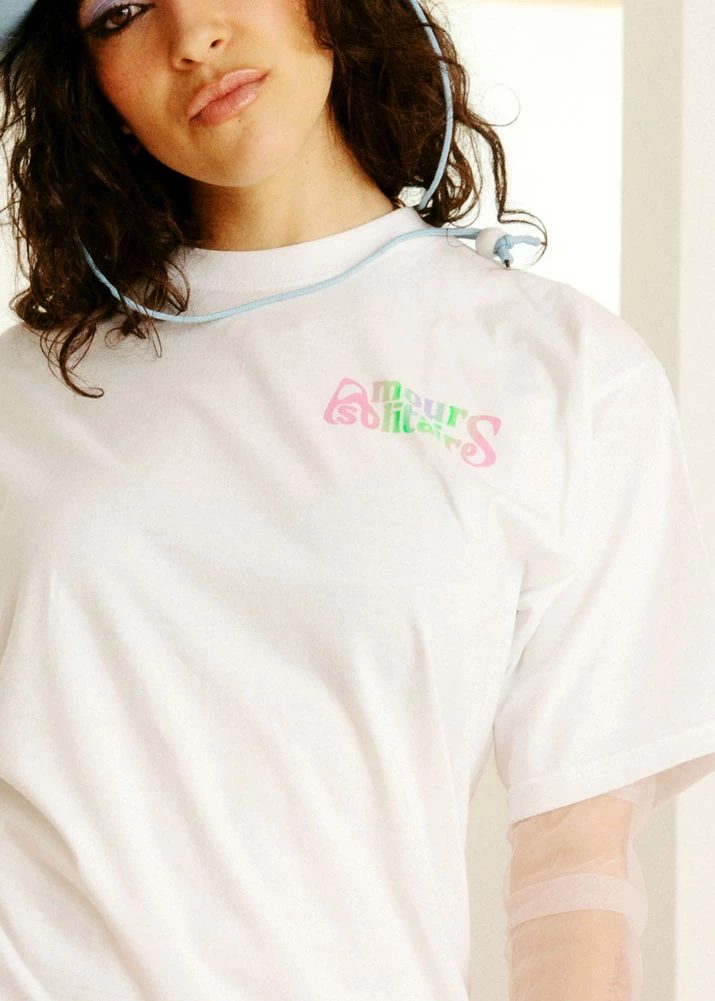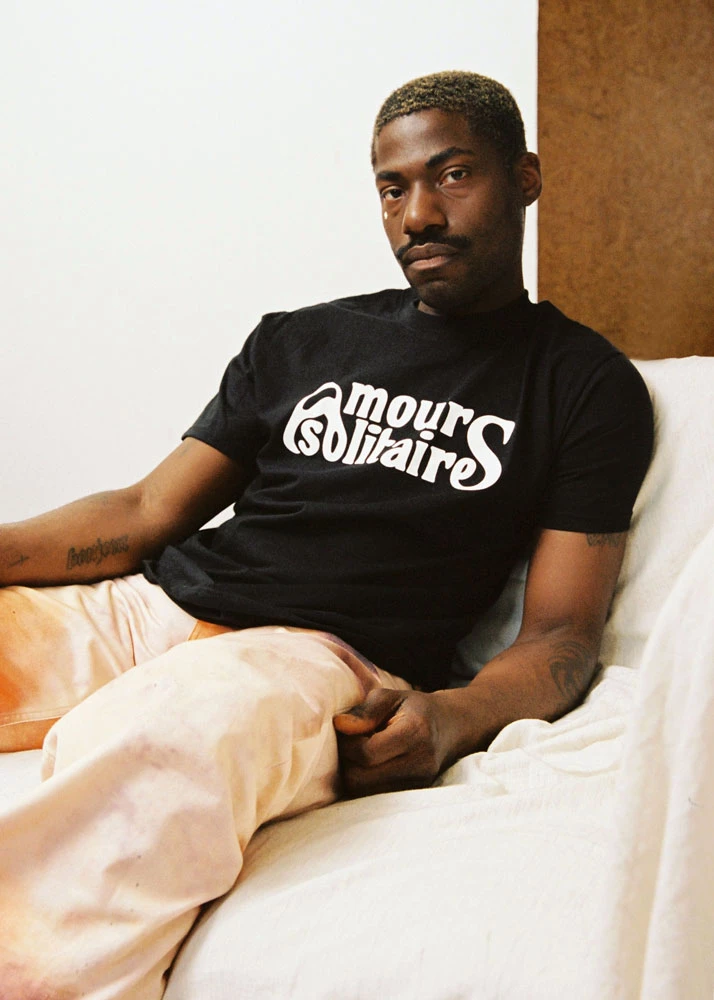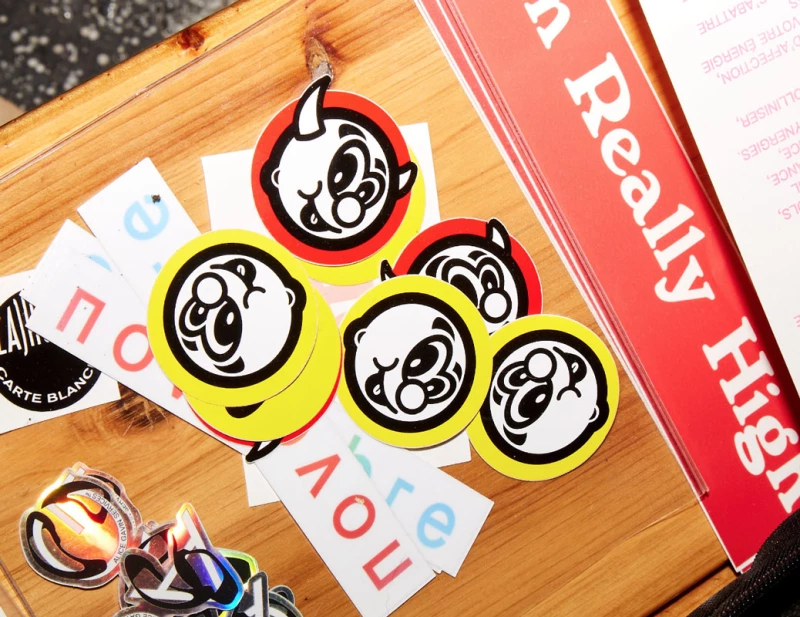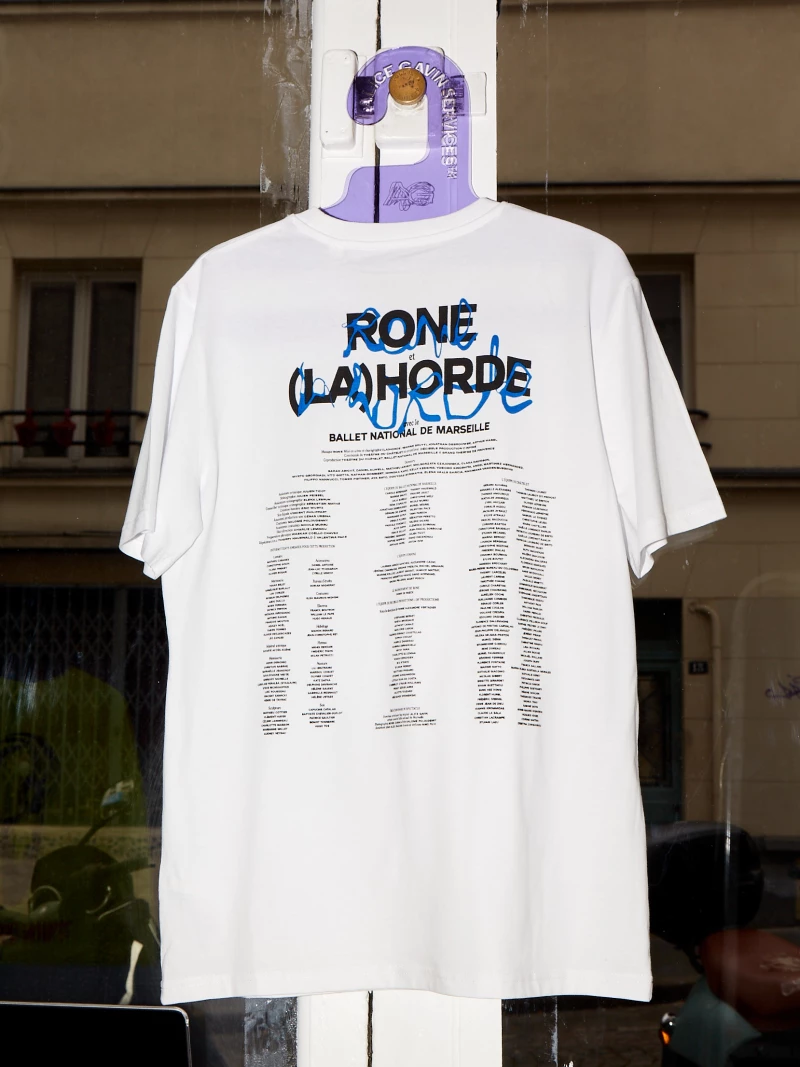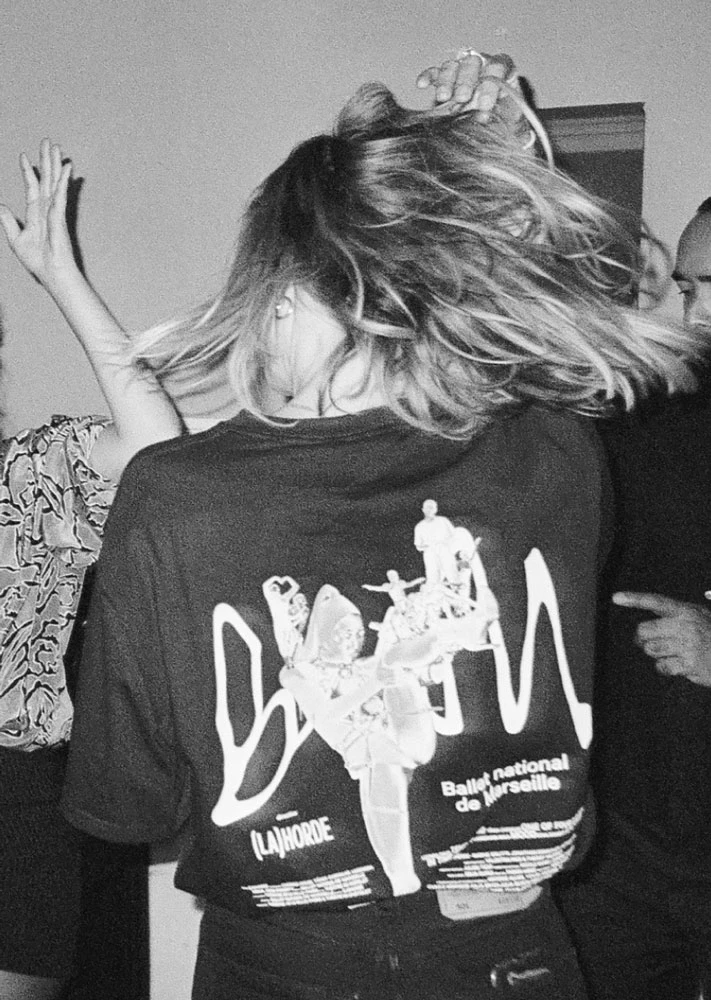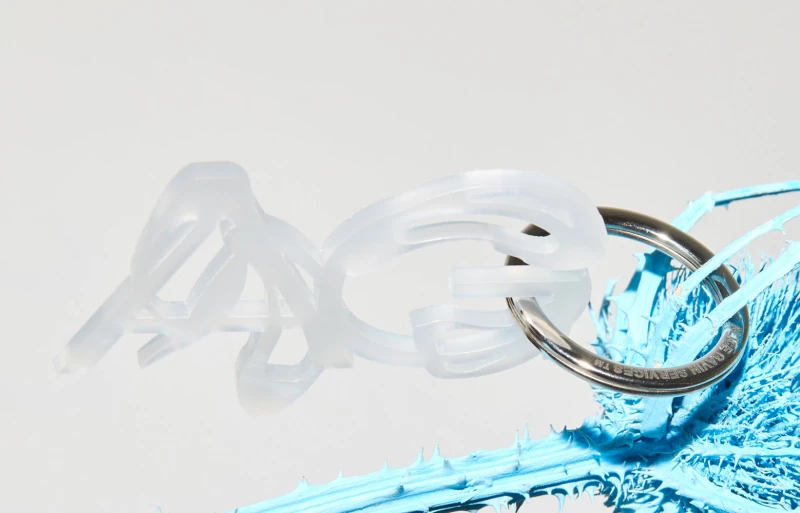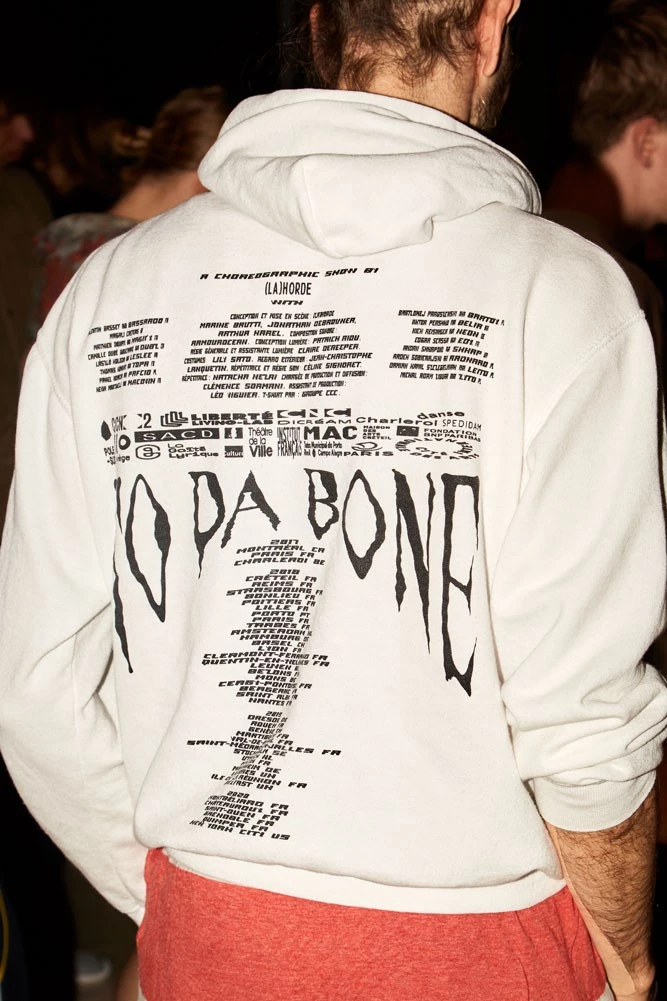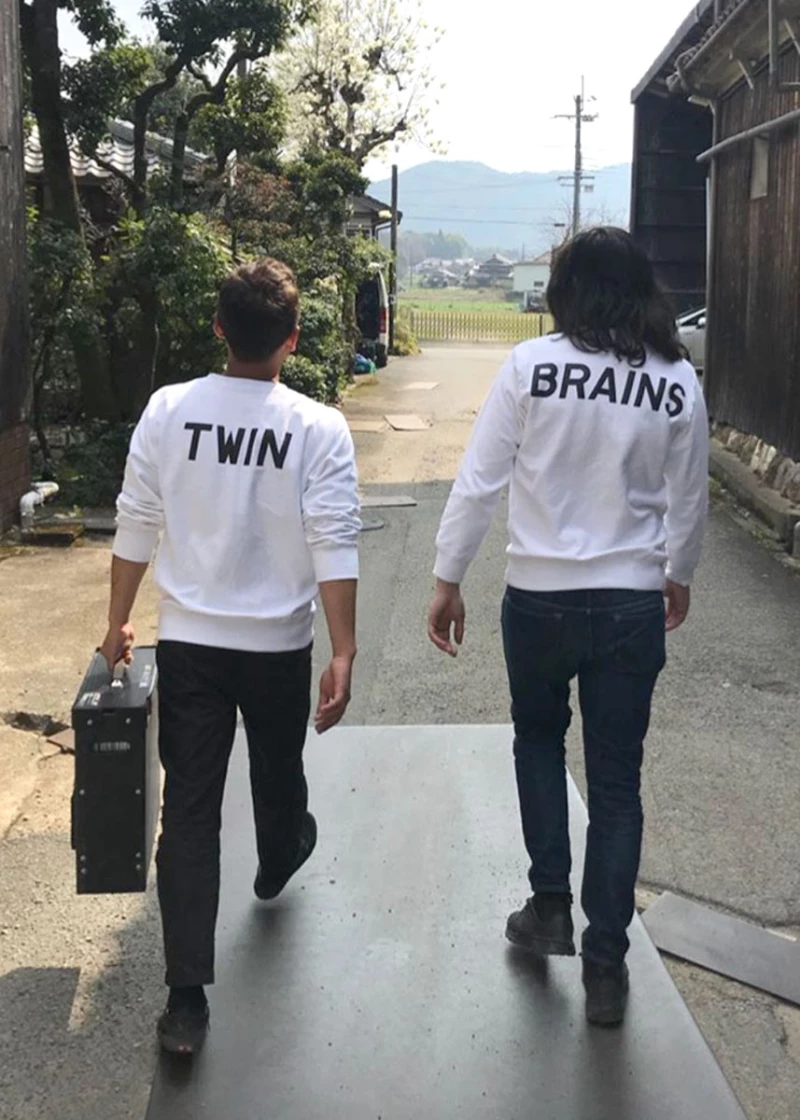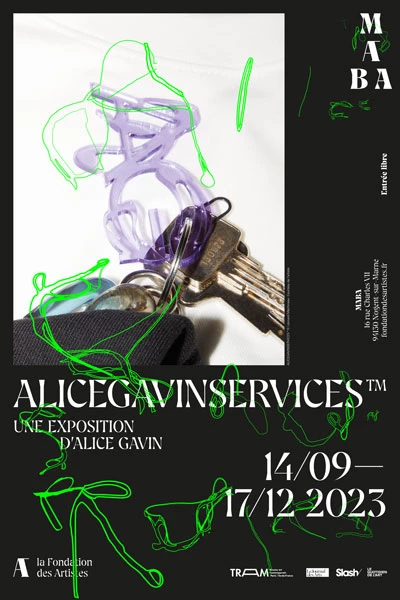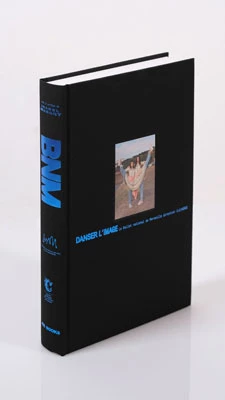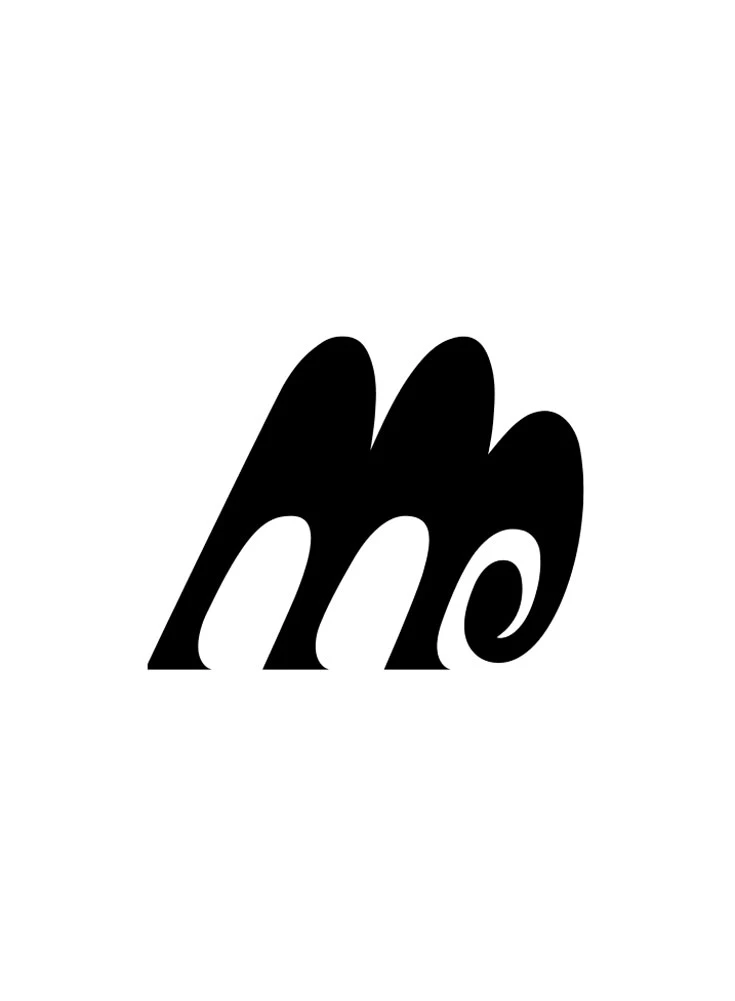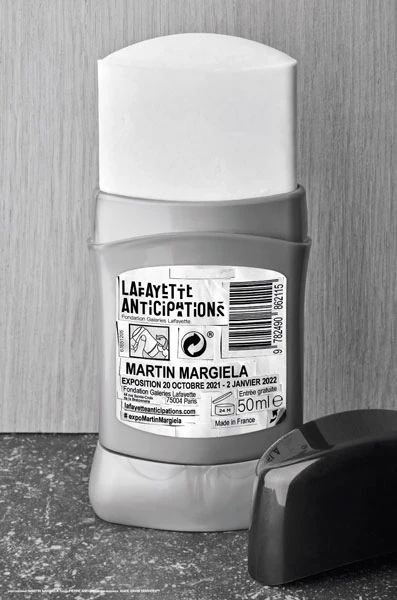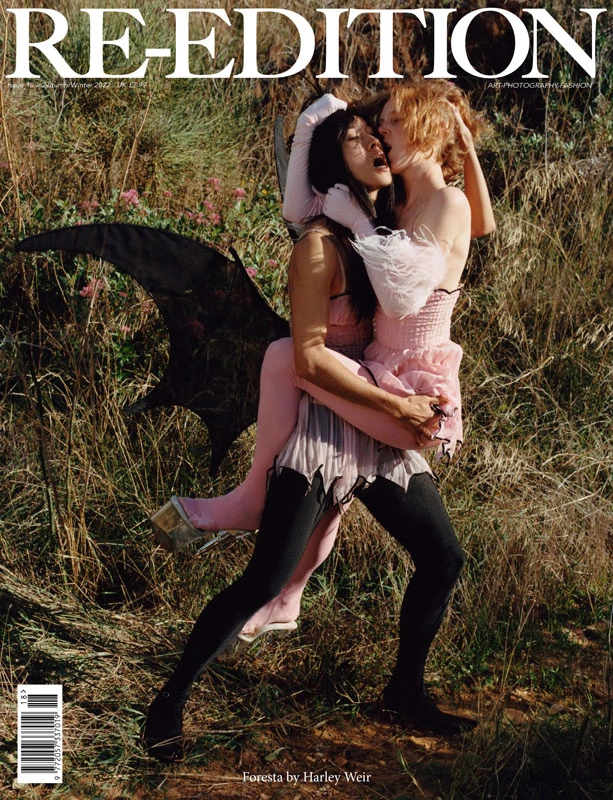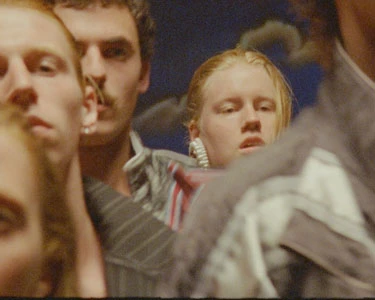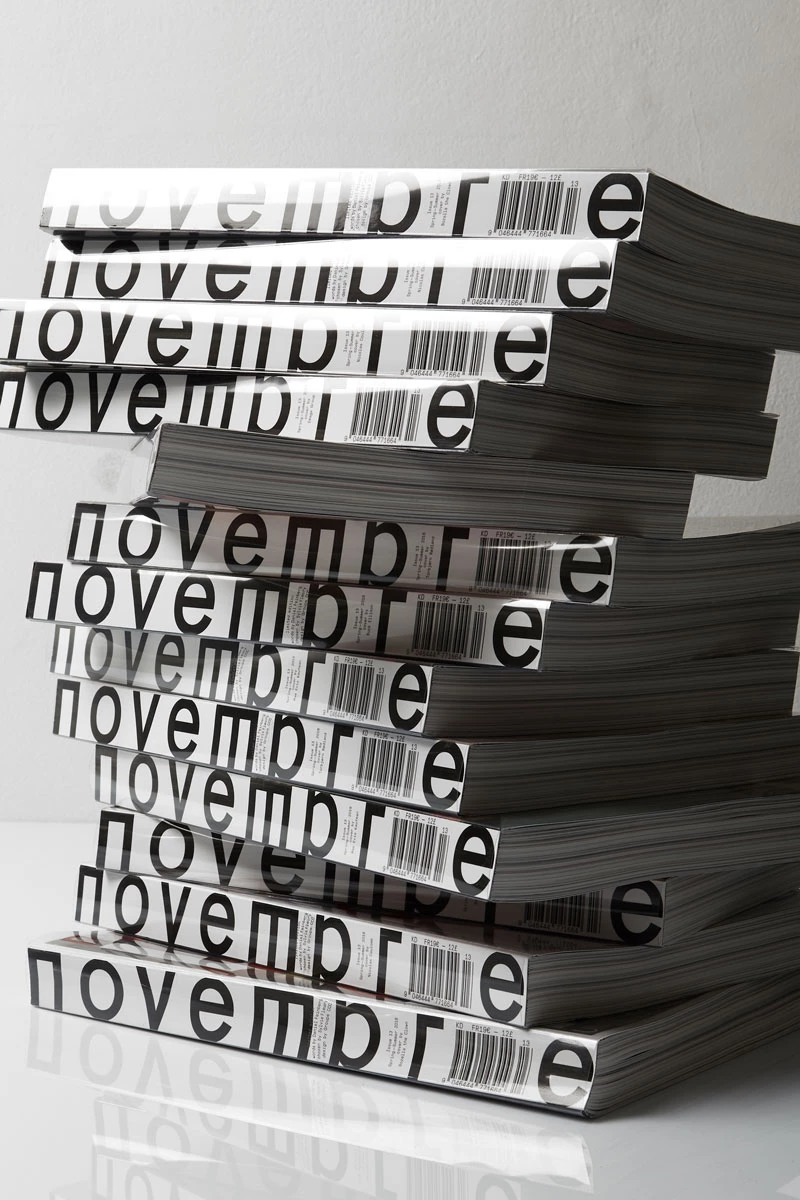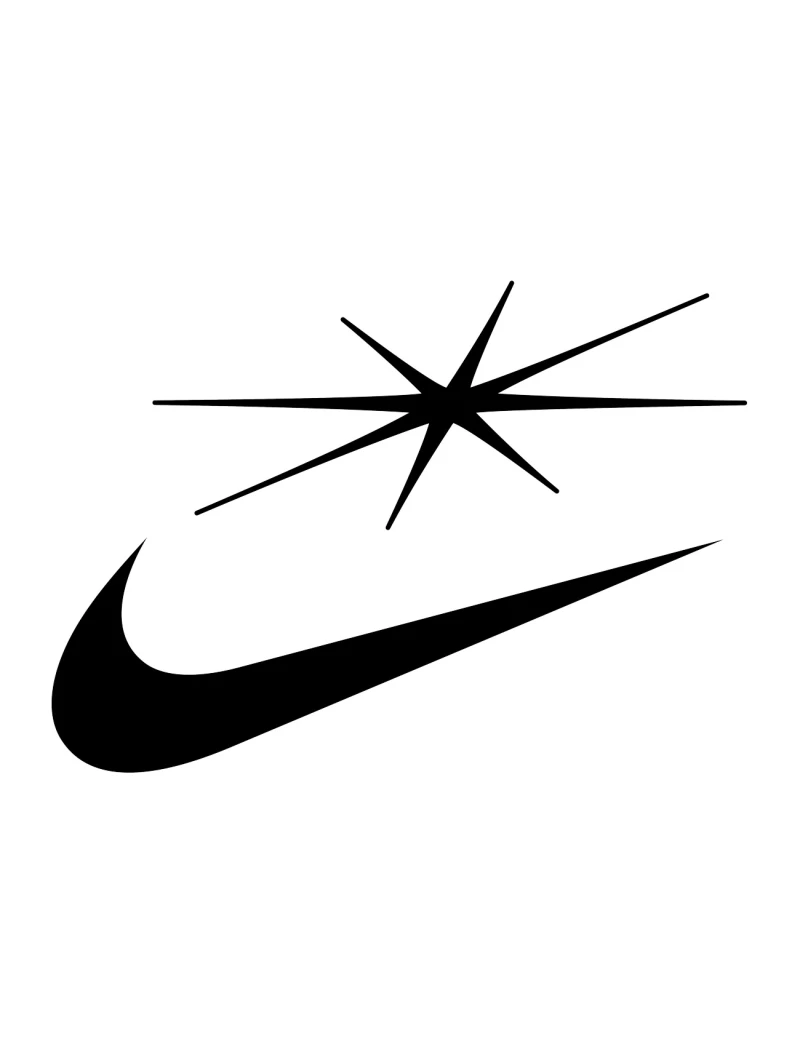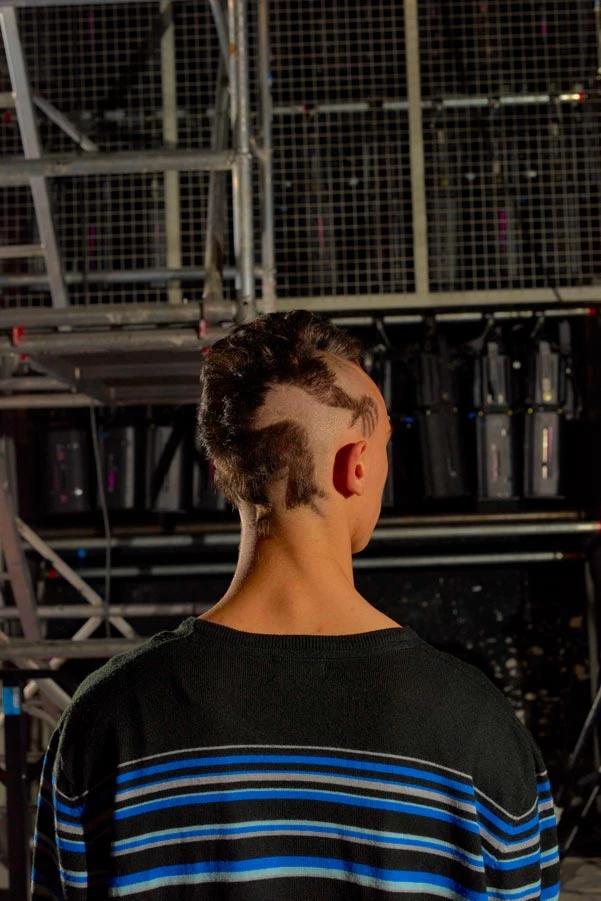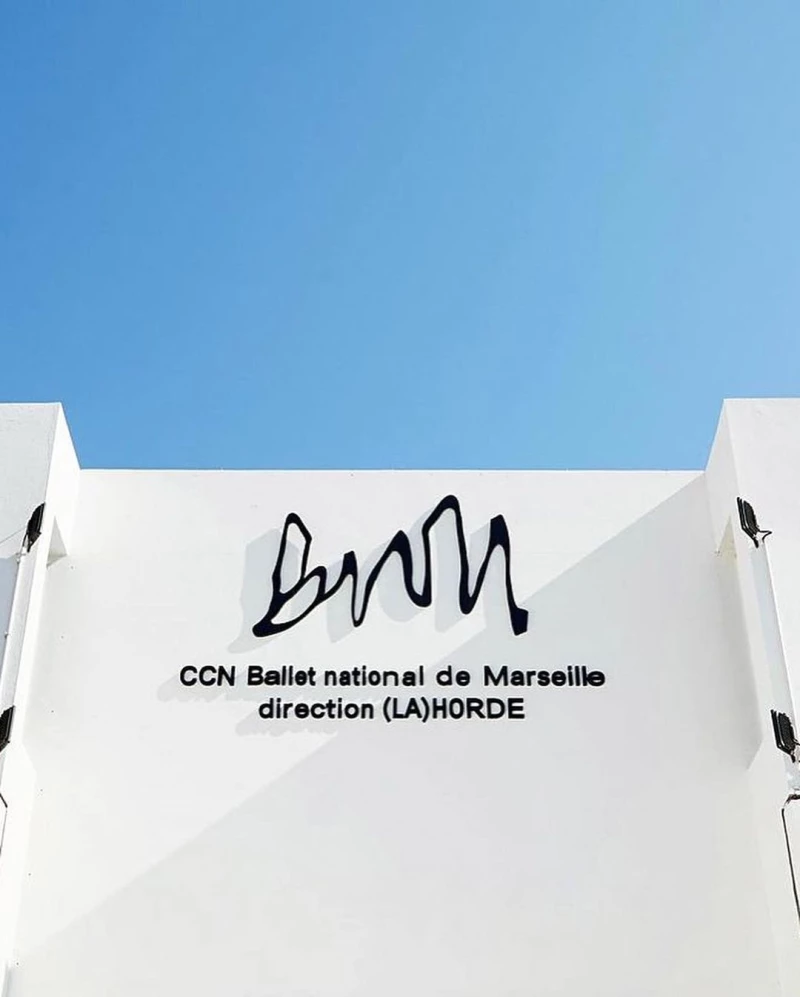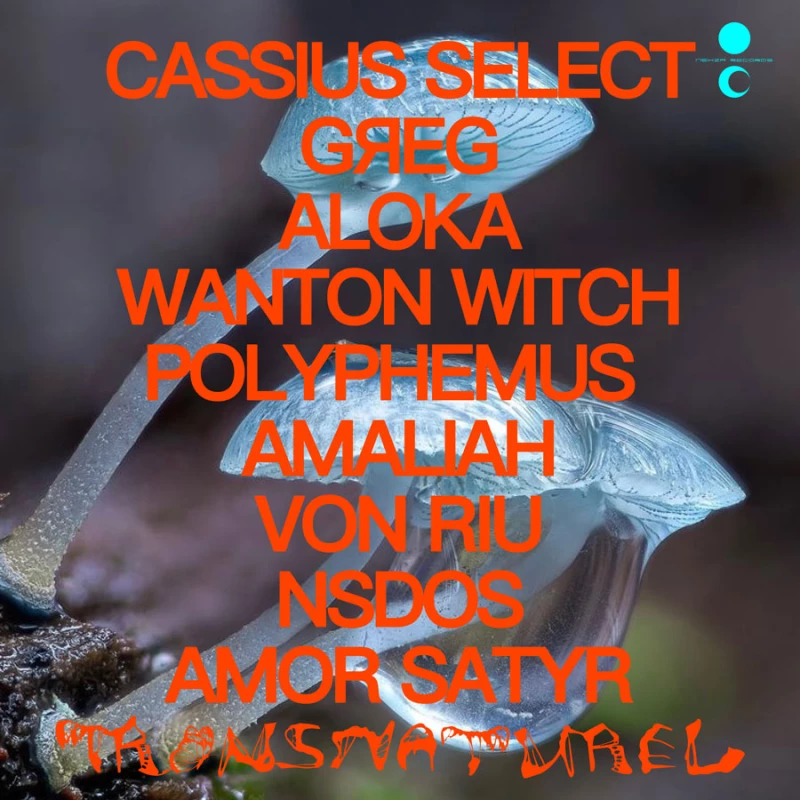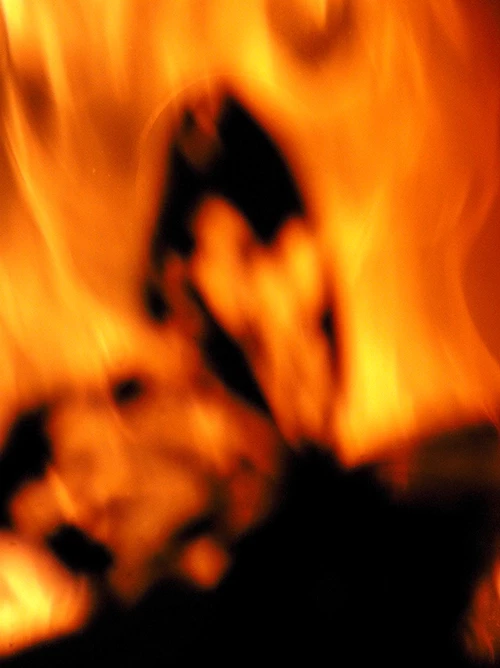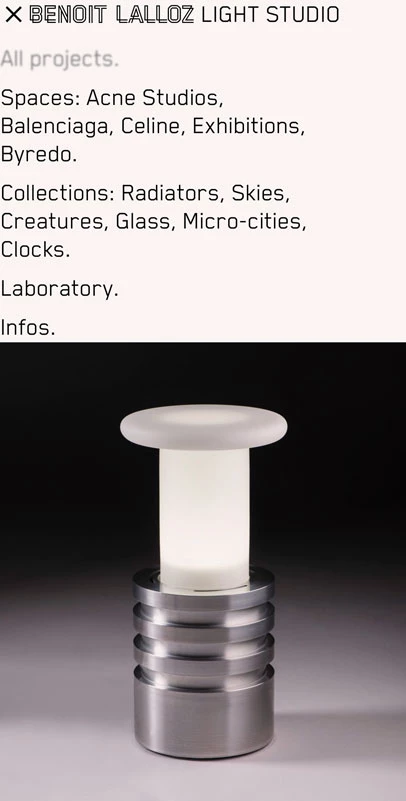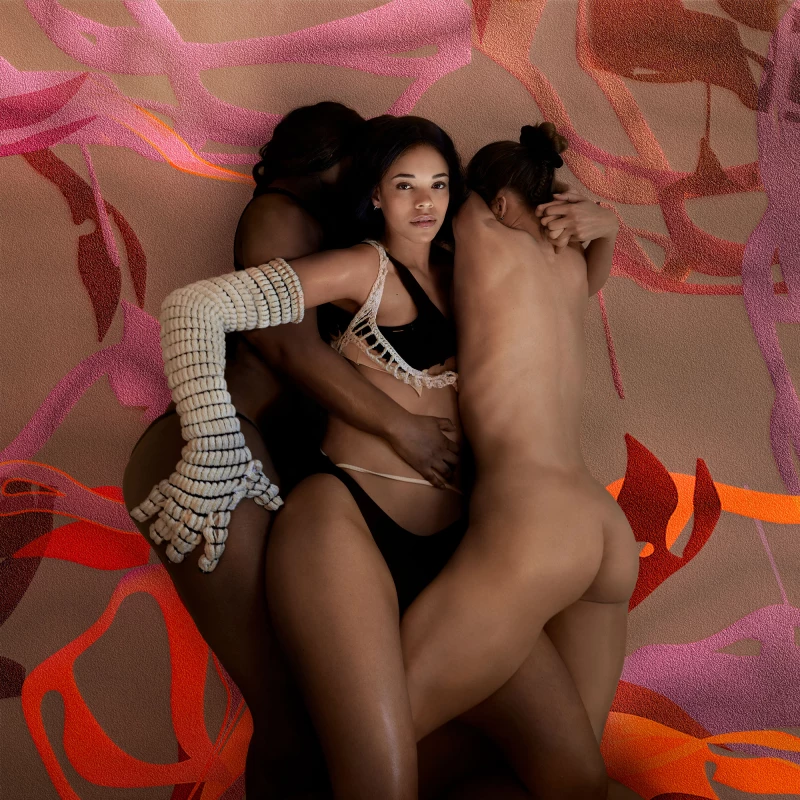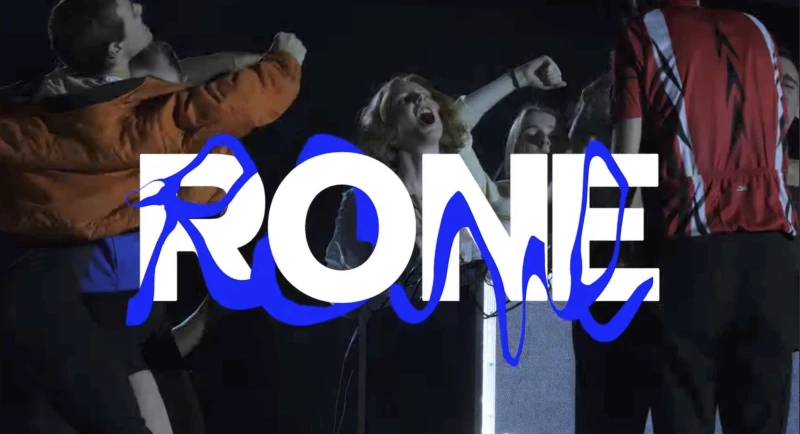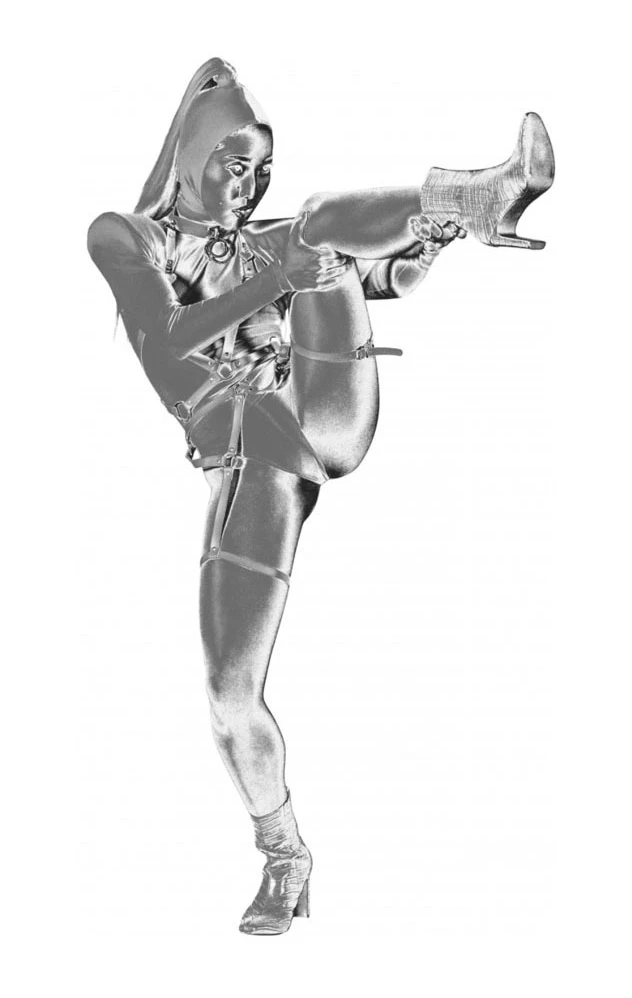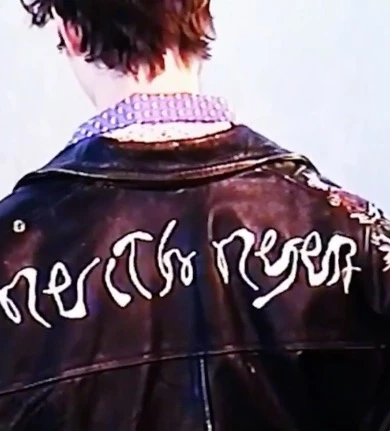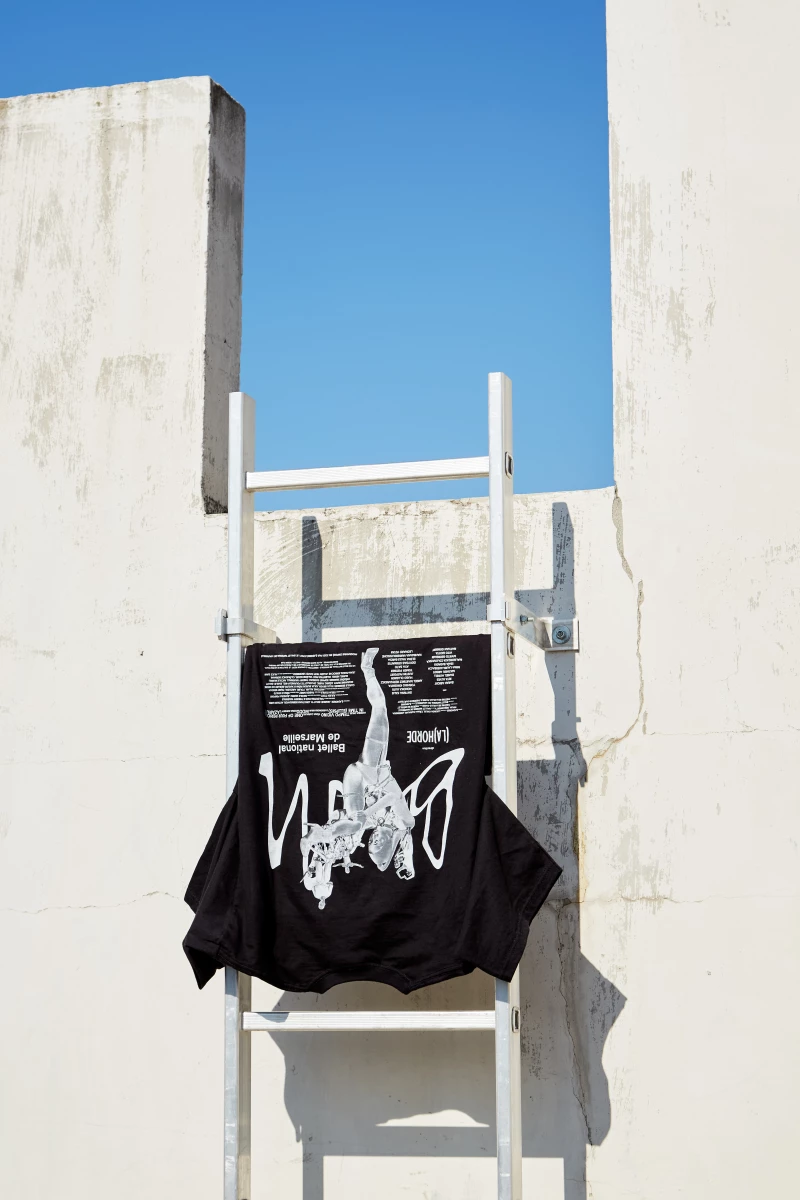 AGS0123
EXHIBITION ALICEGAVINSERVICES™
exhibition
14.09 — 17.12.2023 ALICEGAVINSERVICES™
an exhibition by Alice Gavin
at MABA FONDATION DES ARTISTES

The exhibition ALICEGAVINSERVICES™ reinterprets works and archives 2018-2023 by Alice Gavin in image direction: productions in graphic design, art direction, creative direction and experimentation in design and art through the various artistic collaborations the recent years in contemporary art, fashion, dance, music, with a "free form" font design common thread.

ENTRANCE
GRAPHIC DESIGN: DESIGNING IDENTITIES

ROOM 1 AND 2
GRAPHIC DESIGN: 'FREE FORM' FONT

ROOM 3
EDITORIAL DIRECTION, EDITORIAL DESIGN

ROOM 4
ART DIRECTION AND CREATION DIRECTION: PHOTO AND VIDEO EDITORIALS

VESTIBULE
DOCUMENTATION

1ST FLOOR
DESIGN AND ART EDITION: THE BENCH, AN EXPERIMENTAL FONT SPECIMEN

The bench for 6 or 7 people is an experimental font specimen created for the exhibition ALICEGAVINSERVICES™ and designed after one of the 'free form' font presented in Room 1.
'Free form' comes from Gaetano Pesce approach to design and desire to break the mold of standardization of things :« (…) forms that are never really the same, innovative in their structure and in their processes of creation, (…) playful and hazardous, (…) the accident and the poetry of free forms »
Following that path, Alice Gavin's fonts are an irreverence to graphic rules when the bench invites us to consider that images can be crafted beyond pages or screens displays.

Bench for six or seven people, powder coated aluminium, three modules, various dimensions, 2023. (prototype)
Designed by Alice Gavin in collaboration with Alexandra Gerber
Crafted by FSM, UK.
Edition of three ensembles



ALICEGAVINSERVICES™
An exhibition by Alice Gavin
Coordination by Anna Dotigny
Special material and production by Simon Gérard
Development by Thibault Scemama de Gialluly
Views of the exhibition Aurélien Mole for MABA FONDATION DES ARTISTES, Margaux Salarino for Temple Magazine, Devin Blair

CNC0223
BALLET NATIONAL DE MARSEILLE BOOK
Direction Éditoriale
DANSER L'IMAGE Ballet national de Marseille direction (LA)HORDE
Essays by MATHIEU BUARD & DELPHINE PINASA
interviews with HARLEY WEIR, ISABEL MARANT, EMANUELE COCCIA, LASSEINDRA NINJA, (LA)HORDE, ALICE GAVIN, SALOMÉ POLOUDENNY, NICOLE MURRU, VALENTINA PACE, THIERRY HAUSWALD

1300 images featuring historical archives and new series art directed by ALICE GAVIN with BORIS CAMACA, LAETITIA GIMENEZ, LÉO PENVEN, NICOLAS POILLOT, HÉLOISE BOUCHOT, HARLEY WEIR, ROBIN PLUS, CHARLIE LE MINDU, BEAUDE STUDIO, ÉLÉONORE JOULIN, MARGOT BÉRARD, ALMA LIBERA, BEATRICE BONINO, SATI LEONNE FAULKS, CG WATKINS, KITO MUÑOZ, NATSUMIE EBIKO, HUGO VILLARD, LÉONARD MÉCHINEAU, THOMAS SANTOS, THÉANA GIRAUDET, FRANÇOIS QUILLACQ, JÉRÔME LOBATO, LOUISE DESNOS, ANDREJ SKOK, CAROLINE CURDY, ÉCOLE DUPERRÉ STUDENTS & ALICEGAVINSERVICES™

Image direction ALICEGAVINSERVICES™

Creative direction ALICE GAVIN
Design JADE RANDON Iconographie HÉLOÏSE BOUCHOT
management ANNA DOTIGNY
Editorial direction MATHIEU BUARD, ALICE GAVIN, DAVID DESRIMAIS
Edited by JBE BOOKS in collaboration with CENTRE NATIONAL DU COSTUME DE SCÈNE, BALLET NATIONAL DE MARSEILLE avec FONDATION ISABEL MARANT
464 pages
 20 × 28,5 cm 

MAR0122
MARVIN M'TOUMO
Identity
Designing Marvin M'Toumo artist's identity
LAF0421
MARTIN MARGIELA
Exhibition identity
'Between installations, sculptures, collages, paintings and films, this first monographic exhibition of the artist presents more than forty unpublished works and pursues a hypothesis: Martin Margiela has always been an artist.'

Designed by ALICE GAVIN art direction MARTIN MARGIELA photo by PIERRE ANTOINE curated by REBECCA LAMARCHE-VADEL at LAFAYETTE ANTICIPATIONS
BNM3222
RE-EDITION Magazine
Editorial
Published in Reedition Magazine, A/W22 N°18
creative direction ALICE GAVIN photo HARLEY WEIR style LAËTITIA GIMENEZ movement direction (LA)HORDE set design SATI LEONNE FAULKS hair NATSUMI EBIKO beauty HUGO VILLARD additional set and style props with the students from ÉCOLE DUPERRÉ featuring the dancers from BALLET NATIONAL DE MARSEILLE direction (LA)HORDE wearing 50 years of costume archives.
BNM1720
A Magazine Curated By
Editorial
Image direction ALICE GAVIN choregraphy (LA)HORDE featuring the dancers from BALLET NATIONAL DE MARSEILLE video FRANÇOIS QUILLACQ style ANDREJ SKOK set CAROLINE ROSE CURDY
vestiaire : costumes archives BALLET NATIONAL DE MARSEILLE and Y/PROJECT featured on A MAGAZINE CURATED BY thanks DAN THAWLEY
NOV0118
Novembre magazine
Fashion, contemporary art
creative direction FLORENCE TÉTIER, JEANNE-SALOMÉ ROCHAT art direction ALICE GAVIN, VALENTIN BIGEL fashion editor GEORGIA PENDLEBURY design FLORENCE TÉTIER, ALICE GAVIN, VALENTIN BIGEL, KIM SASKIA ALAUX video ETHAN ASSOULINE
NIK0220
Nike
COLLABORATION
Limited edition ALICEGAVINSERVICES™ X PARIS NIKE House of innovation, Champs Elysées.
BNM0220
TANK MAGAZINE
editorial
Lookbook of costume designs.
Image direction by ALICE GAVIN photo BORIS CAMACA cotumes SALOMÉ POLOUDENNY hair CHARLIE LE MINDU choreography (LA)HORDE featuring the dancers from BALLET NATIONAL DE MARSEILLE season 2019-20

The series was shot at the back of the stage during the Premiere representation of ROOM WITH A VIEW dance show at Théâtre du Châtelet in Paris and it was featured on TANK MAGAZINE.
BNMALL
Ballet national de Marseille dir. (LA)HORDE
Institutional identity
Direction image ALICE GAVIN SERVICES
original design ALICE GAVIN development JADE RANDON, NASSIM BOUAZA, BYE BYE BINARY, MÉRIC CHAPERON, ALEXANDRE CONTINI, VIRGILE FLORES, SIMON GÉRARD, FANNY HAMELIN, ALEXIS DANDREIS.
NEH000
NEHZA
Album covers
Nehza records curated by Roni
Image direction Alice Gavin
ZELALL
Zelda Passini Jewellery
Digital campaign, editorial design
2018-2021
Direction Image ALICE GAVIN
avec François Quillacq, Maxime Bony, Ethan Assouline, Moritz Tibes, Natsumie Ebiko, Léonard Méchineau, Matthias Valligny Sabbagha, Lu Philippe Guilmette, Thomas Santos, Cécile Exbrayat, Flavie Terracol, Cécile Paravina
LAL0219
BENOIT LALLOZ STUDIO
Digital
Benoit Lalloz Studio is a light design office.
Digital direction, logotype, identity Alice Gavin
Font programming Fanny Hamelin
Code Quentin Creuzet

VISIT BENOITLALLOZ.COM
COS0120
COSHA
Album covers
Artist COSHA Album MT PLEASURE
Design ALICE GAVIN Photo ROGER WEISS Style ELLA LUCIA

Lap dance feat. Shygirl
Berlin Air
Hot Tub
No kink in the Wire

BNM052020
(LA)HORDE X RONE
performance identity
Image Direction Alice Gavin
with Virgile Flores Boris Camaca Salomé Poloudenny Léonard Méchineau
Video teaser by Ballet national de Marseille dir. (LA)HORDE
BNM3021
CCLD THÉÂTRE DU CHÂTELET
Perfomance idendity
Image direction ALICEGAVINSERVICES™
art direction ALICE GAVIN design development JADE RANDON photo ROBIN PLUS featuring the dancers from BALLET NATIONAL DE MARSEILLE direction (LA)HORDE Production BNM, THÉÂTRE DU CHÂTELET, THÉÂTRE DE LA VILLE choregraphic piece by LUCINDA CHILDS, TANIA CARVAHLO, LASSEINDRA NINJA, OONA DOHERTY concept (LA)HORDE
NEIALL
Neith Nyer
Fashion
2018-2021

Logo, print designs for Neith Nyer AW 21 and Artisanal 2022
MERALL
CURATED MERCH
branded collection
Ballet national de Marseille dir. (LA)HORDE
Twin Brains
Nelson Beer
Amours Solitaires
DDP
curated mugs with ceramic artist Éléonore Joulin

photos by Léonard Méchineau, Helène Tchen, Svet Chassol