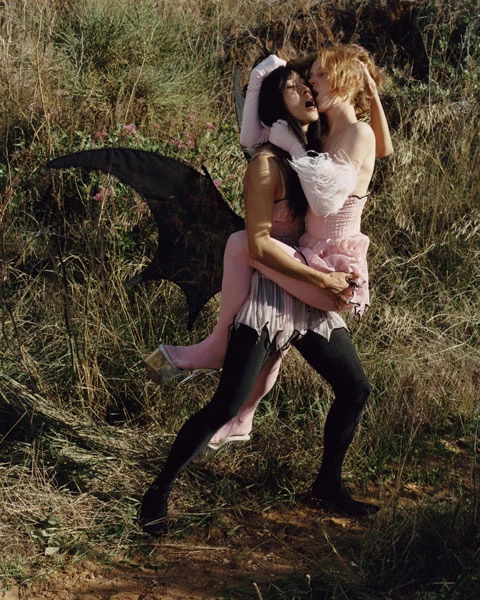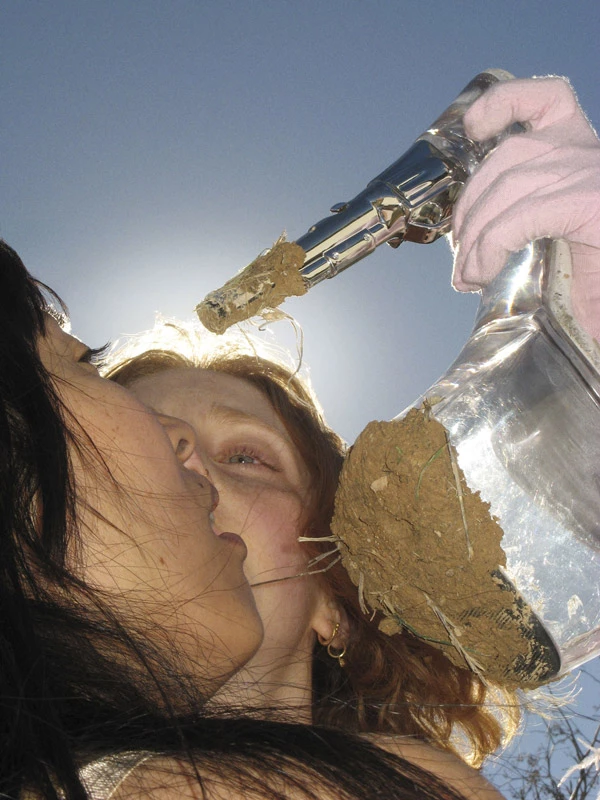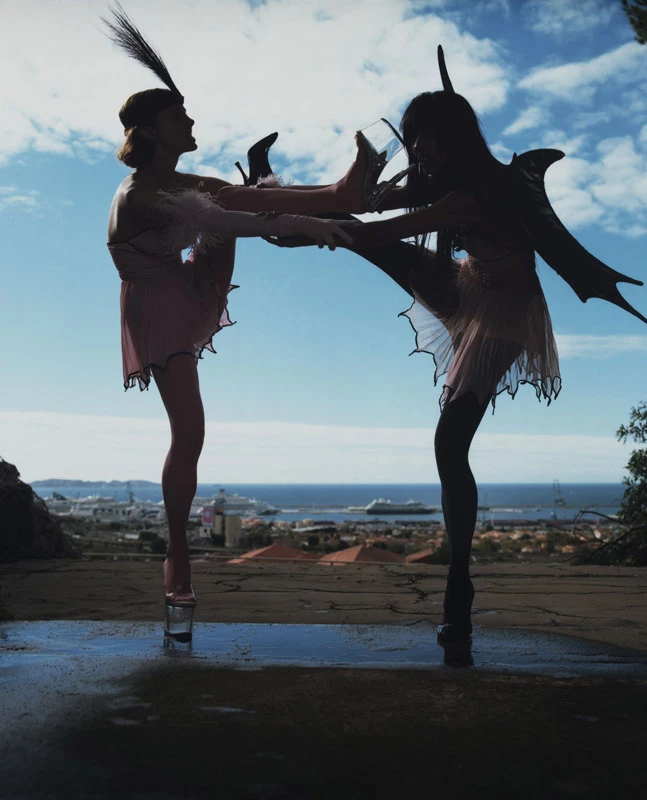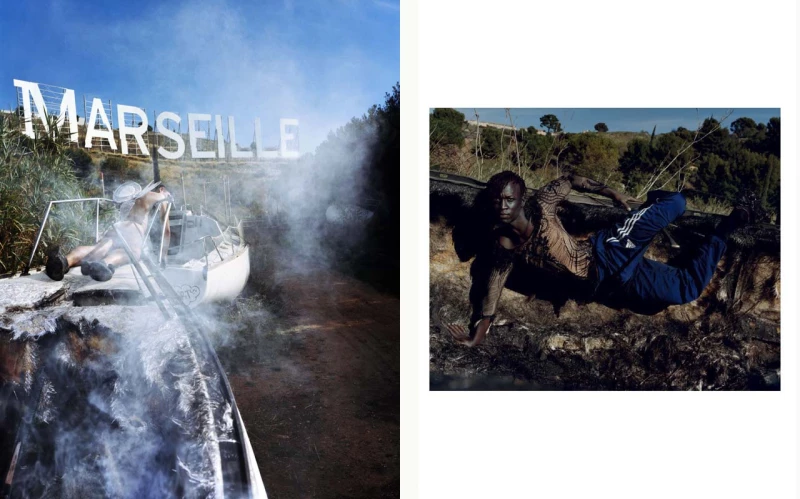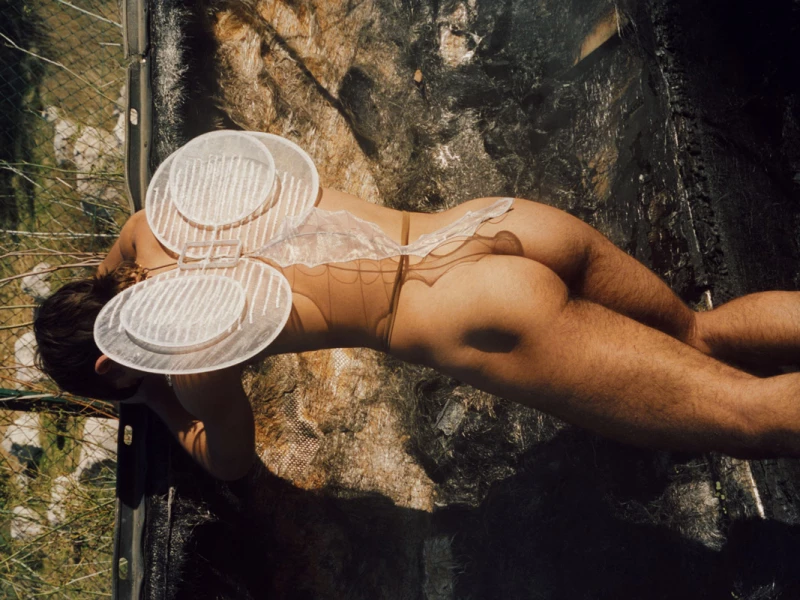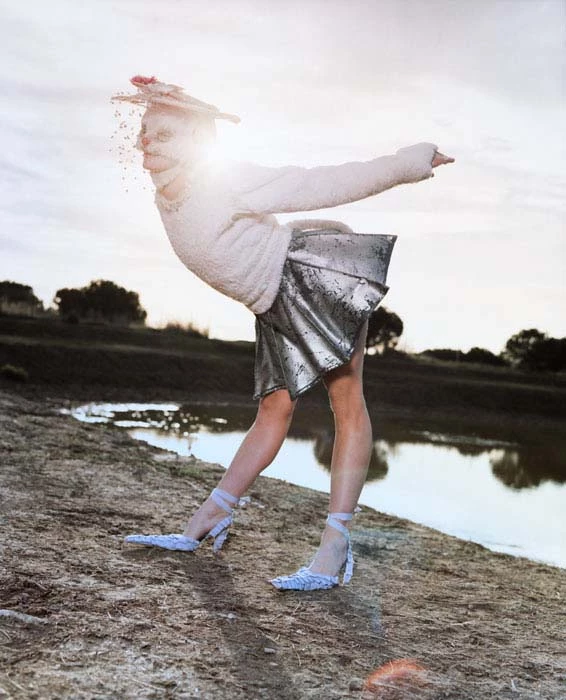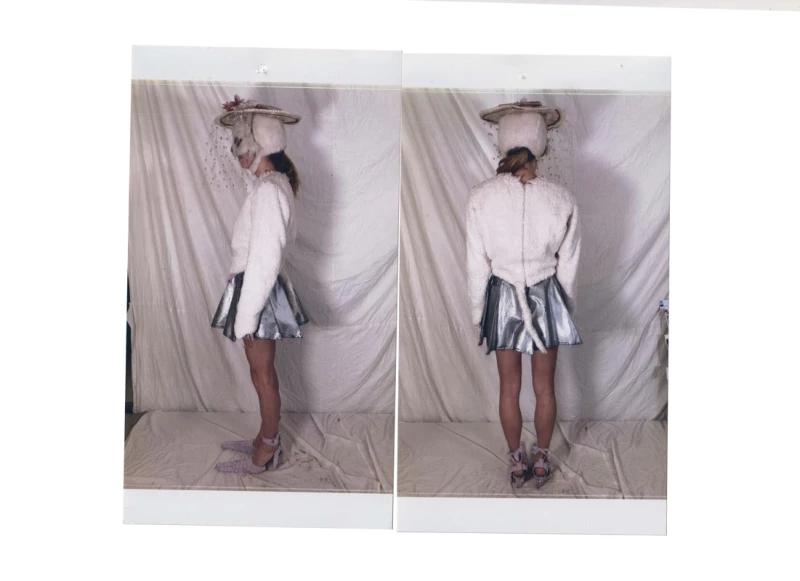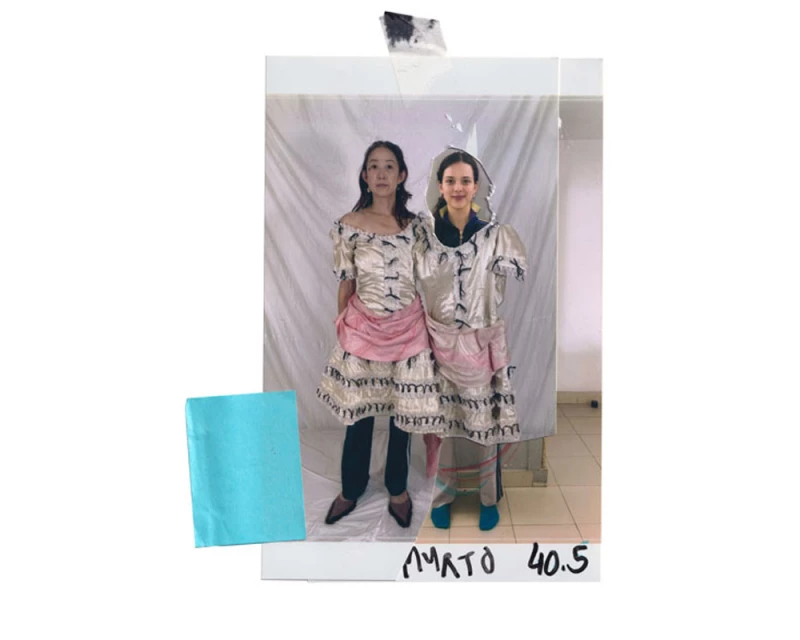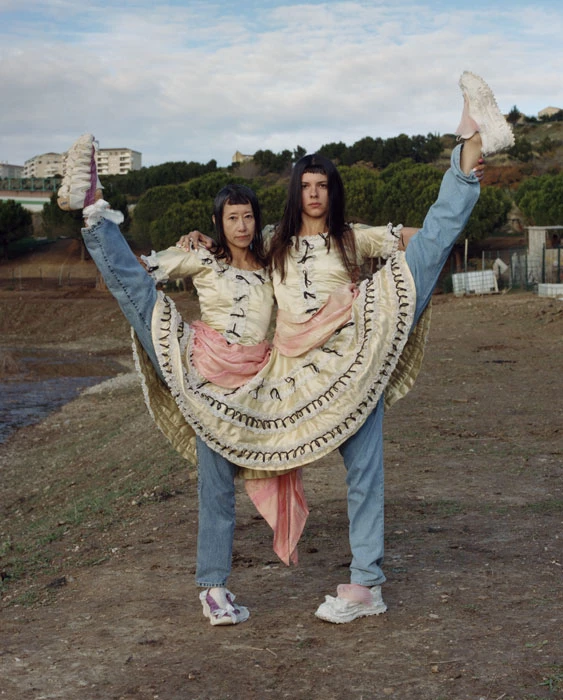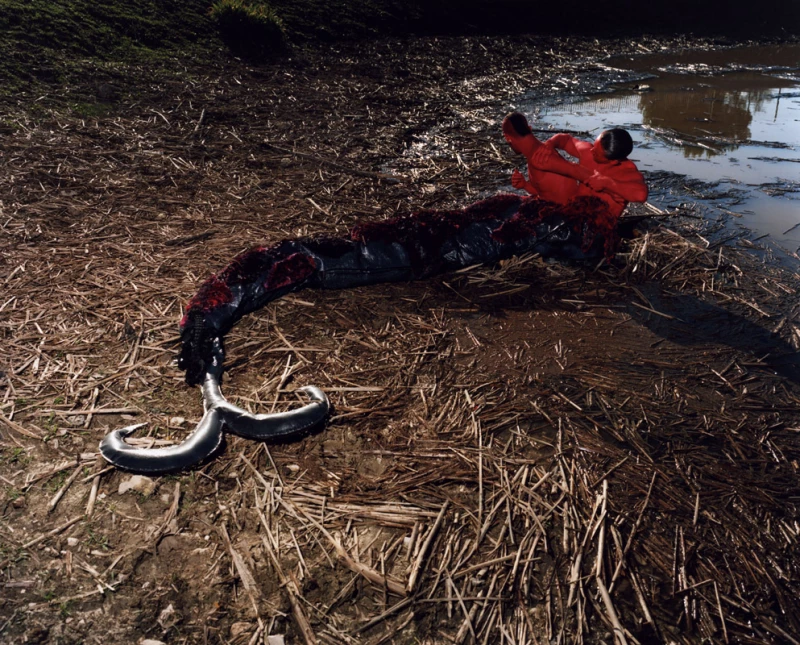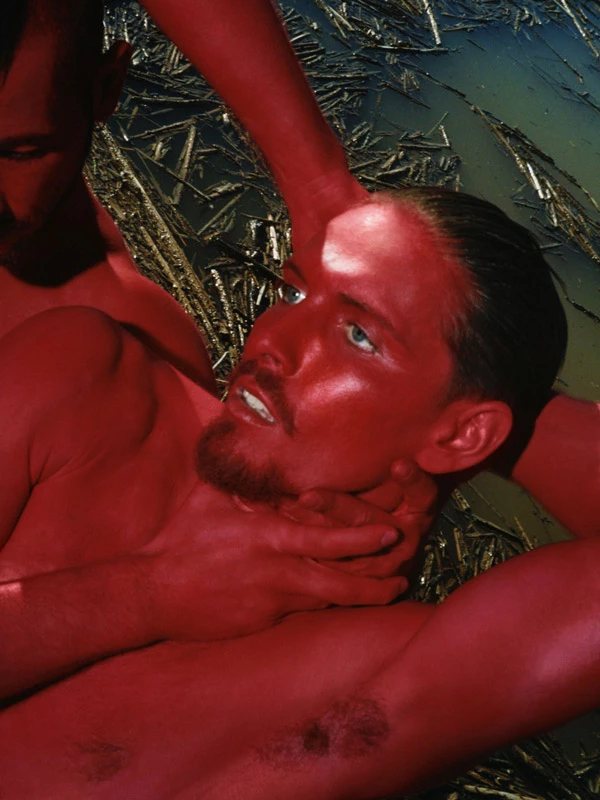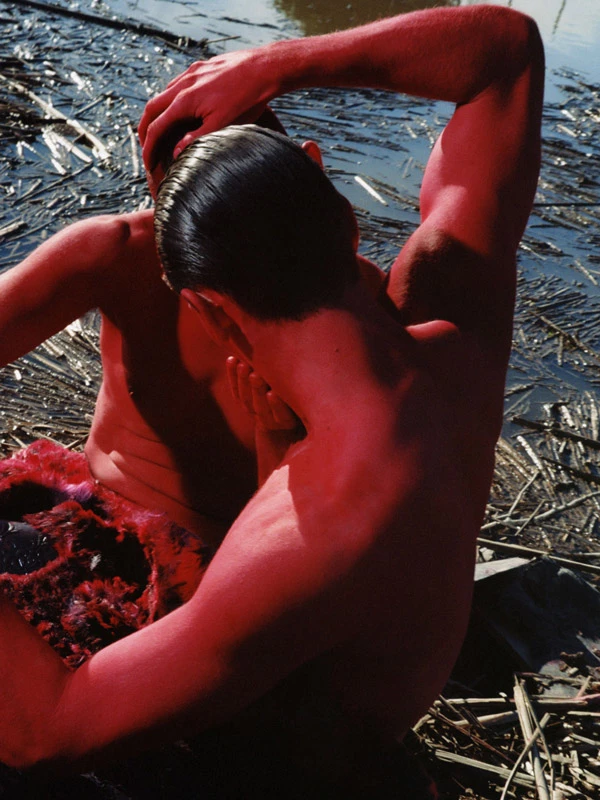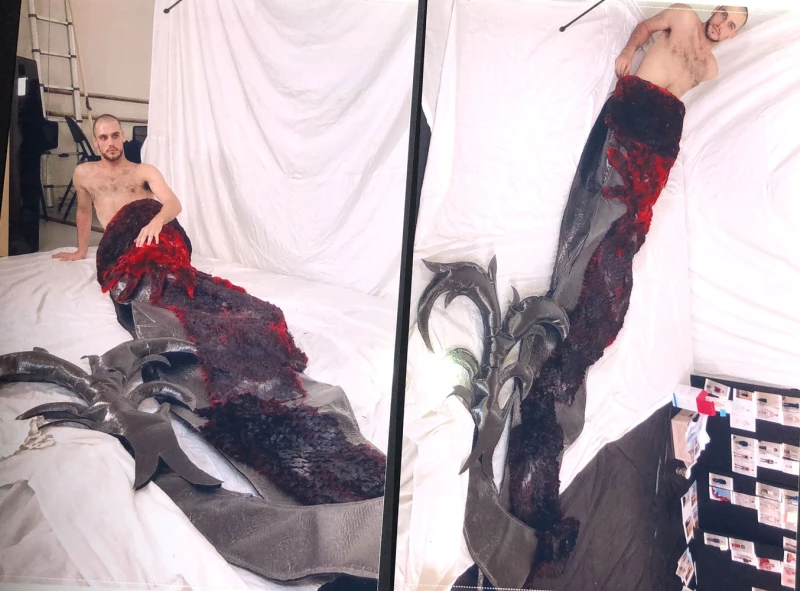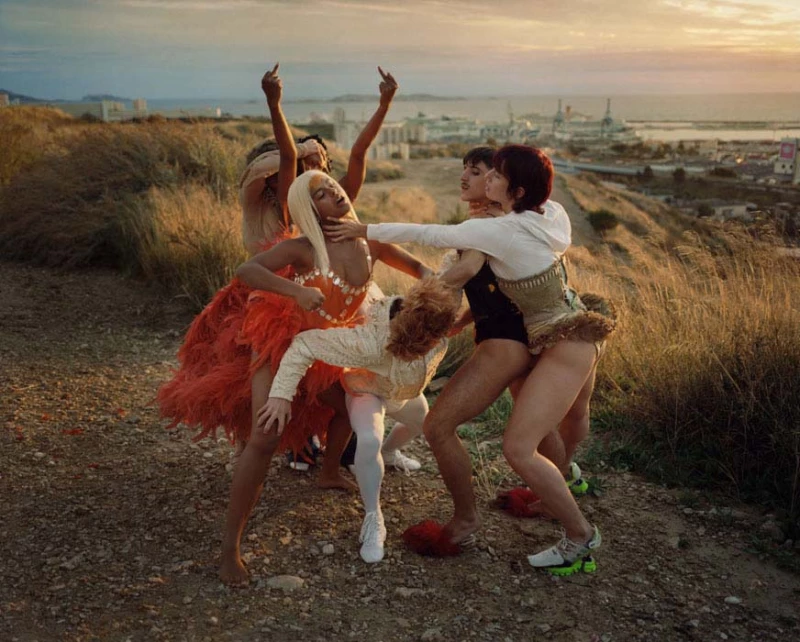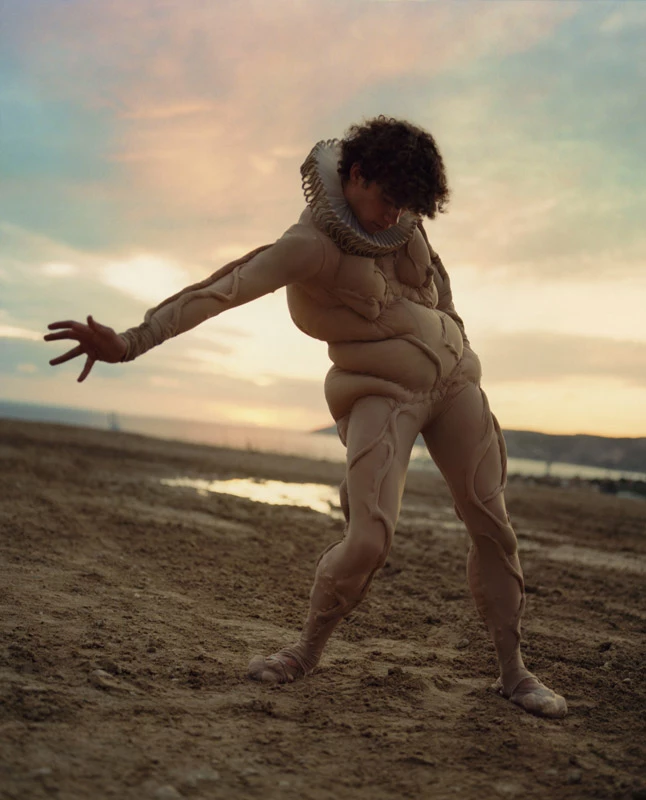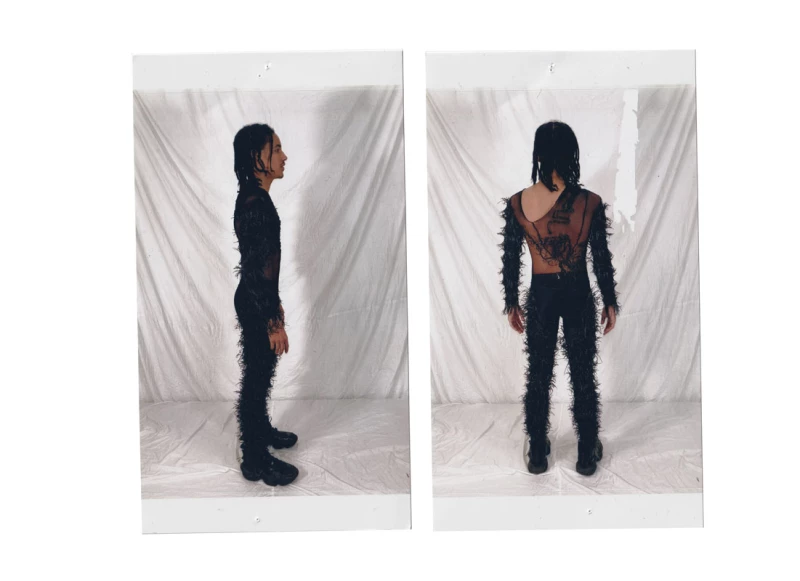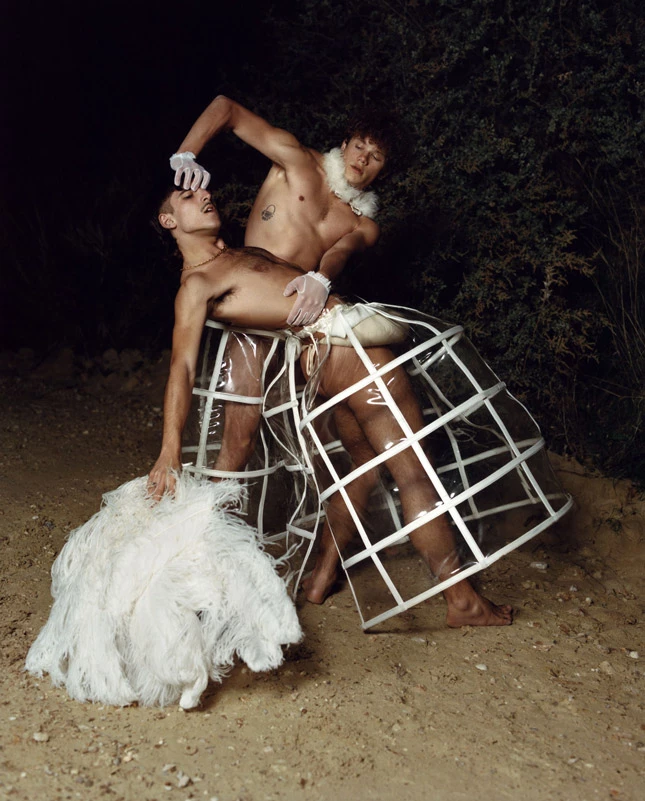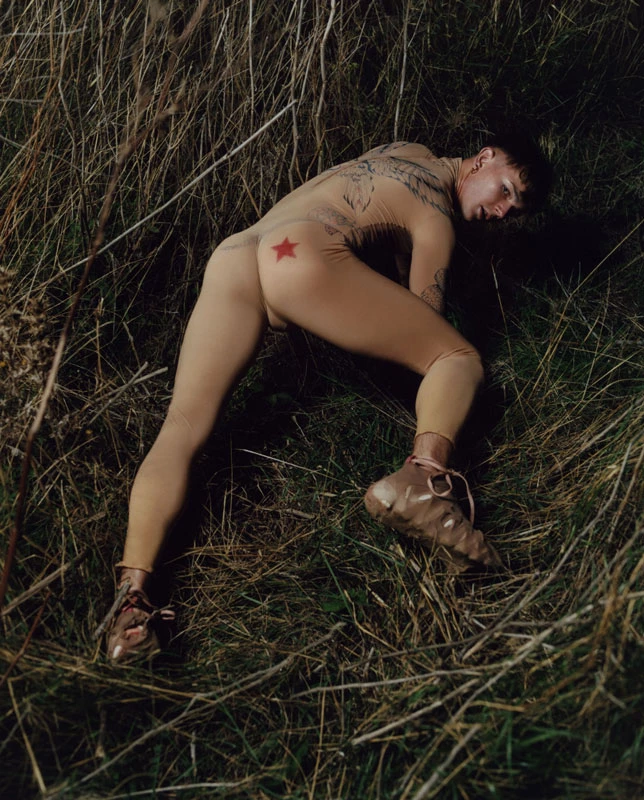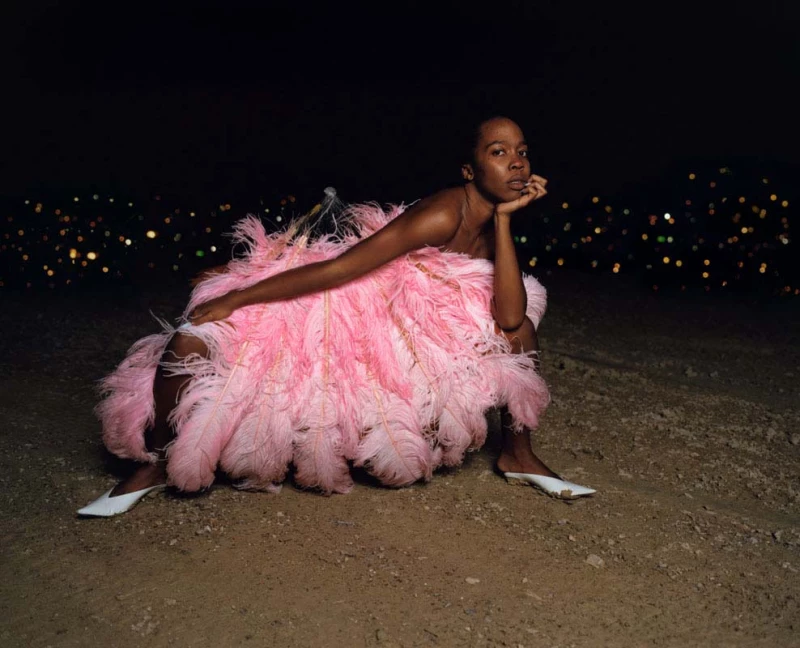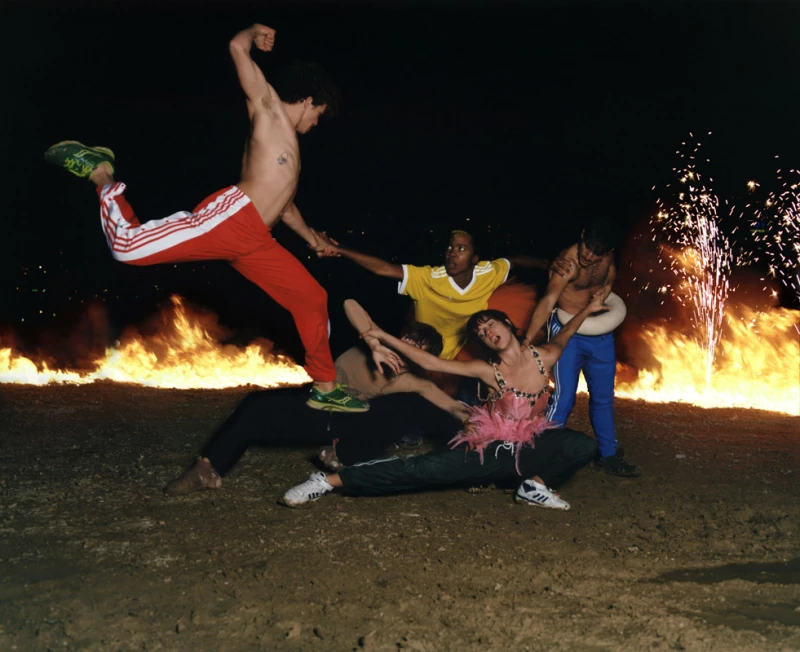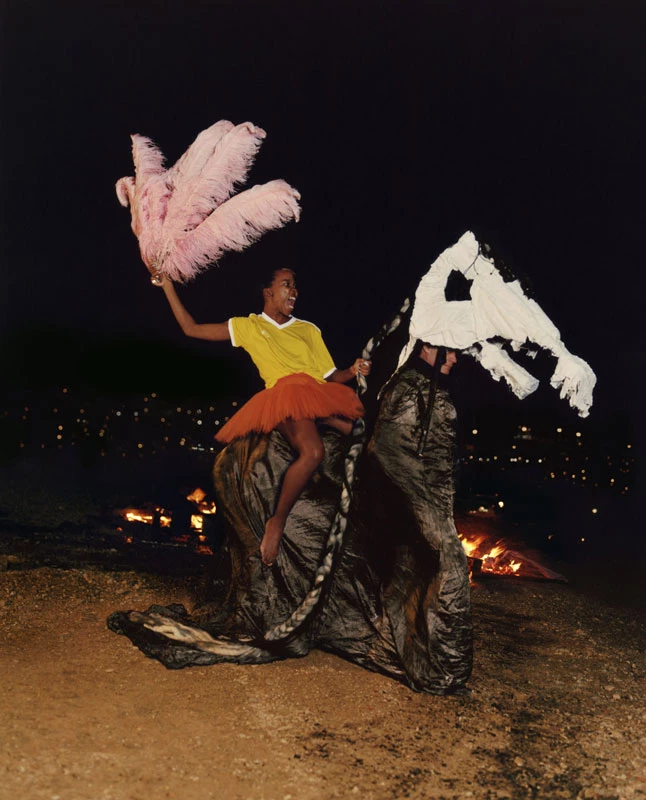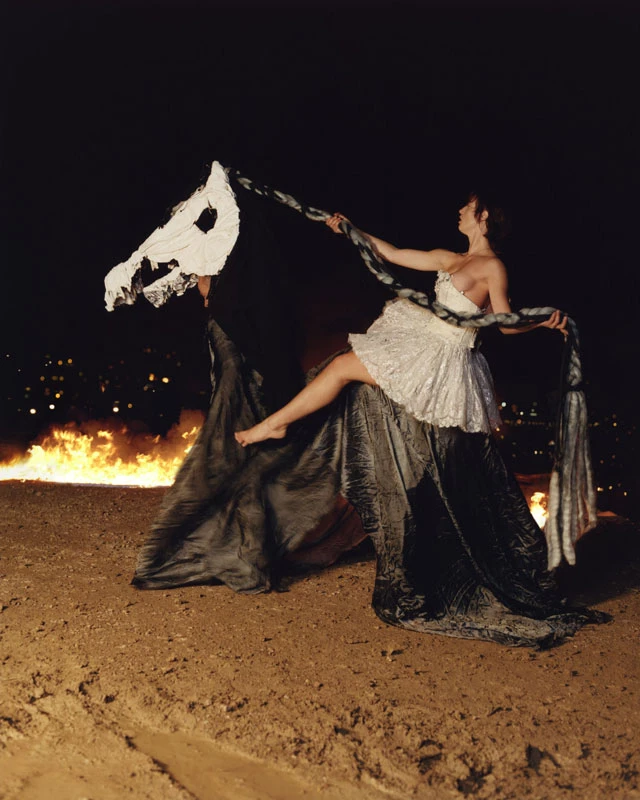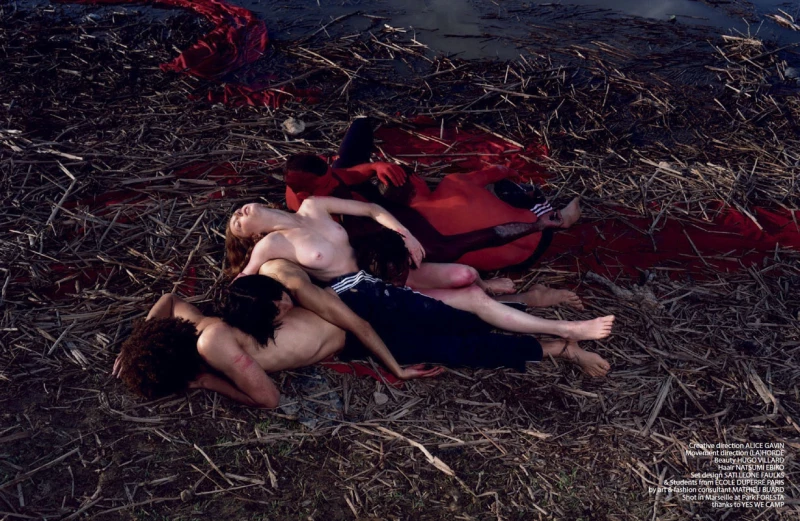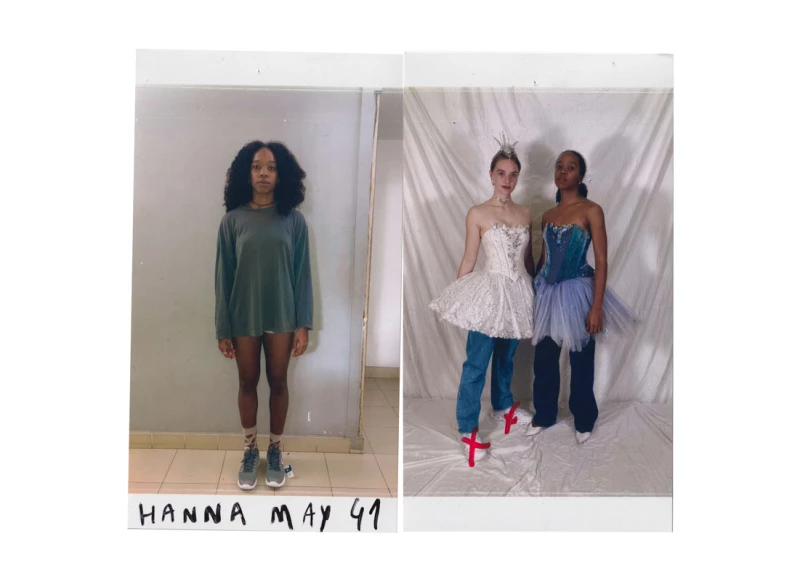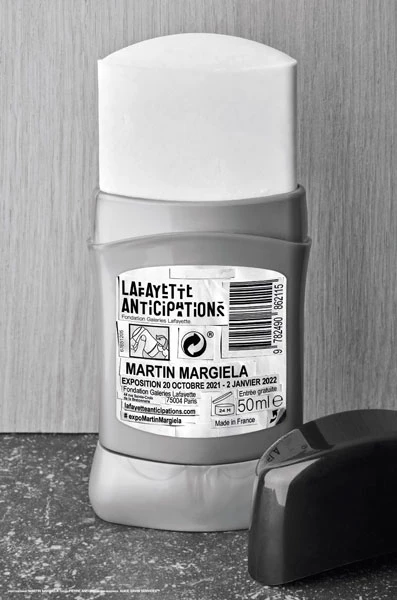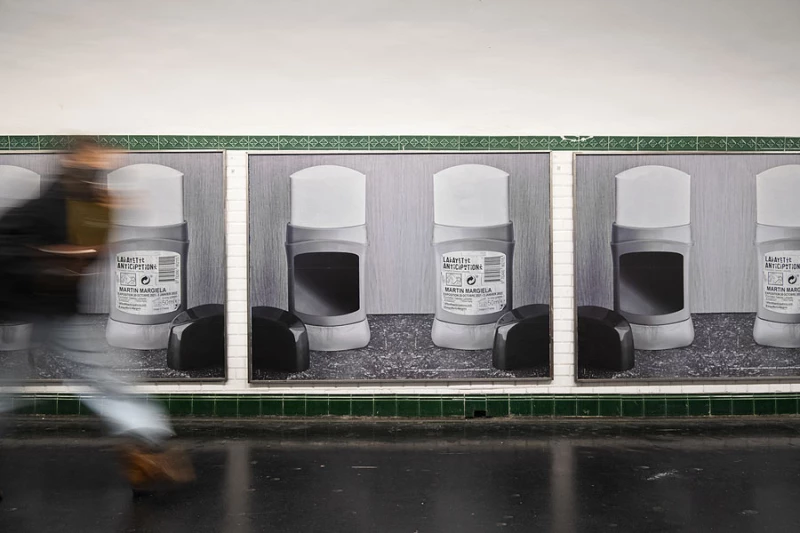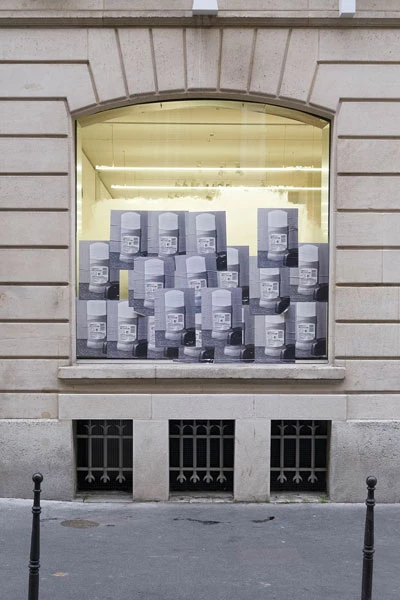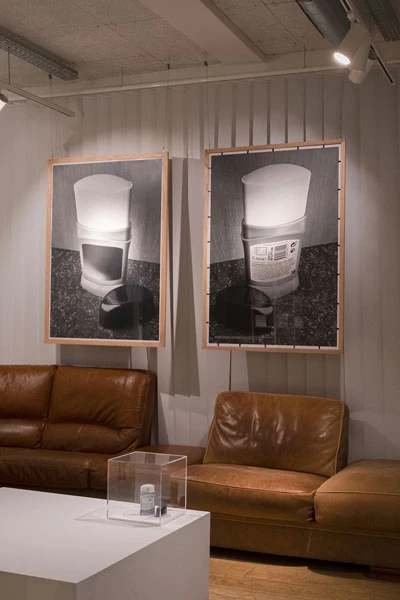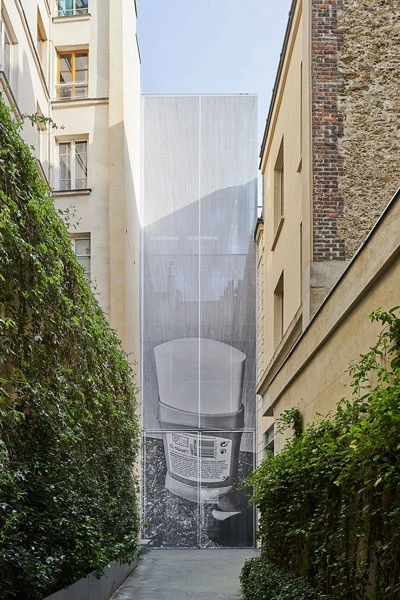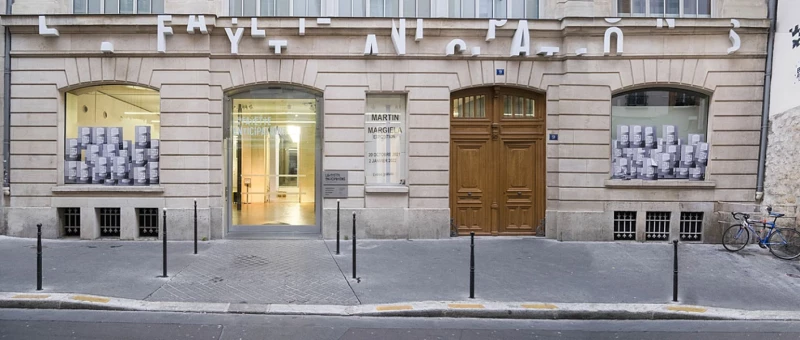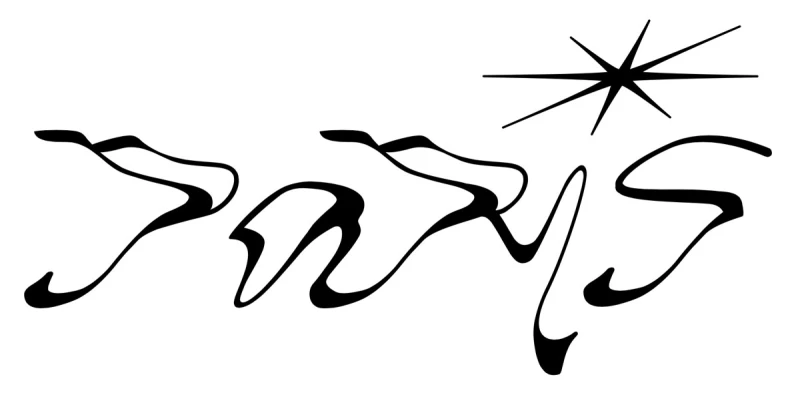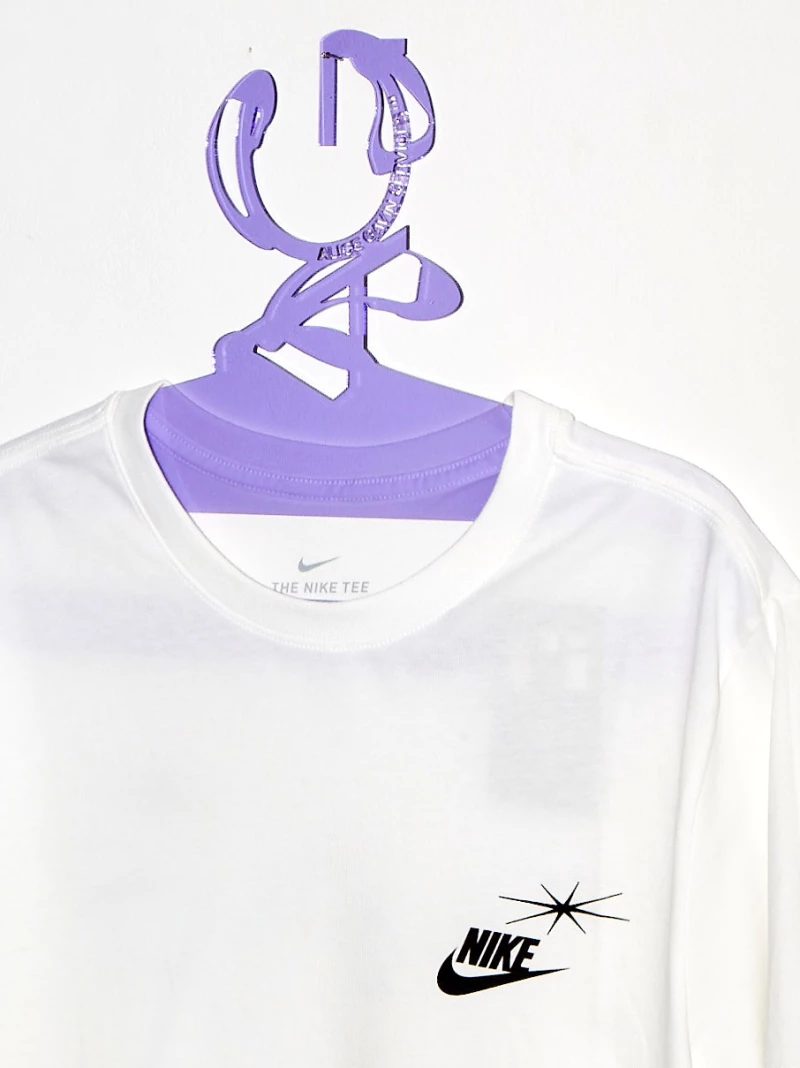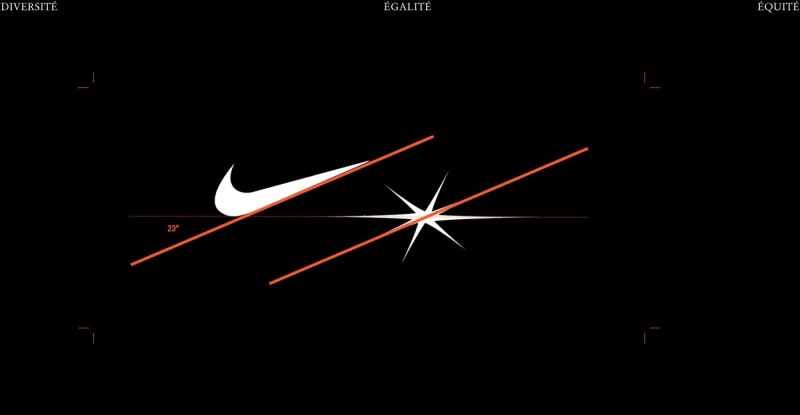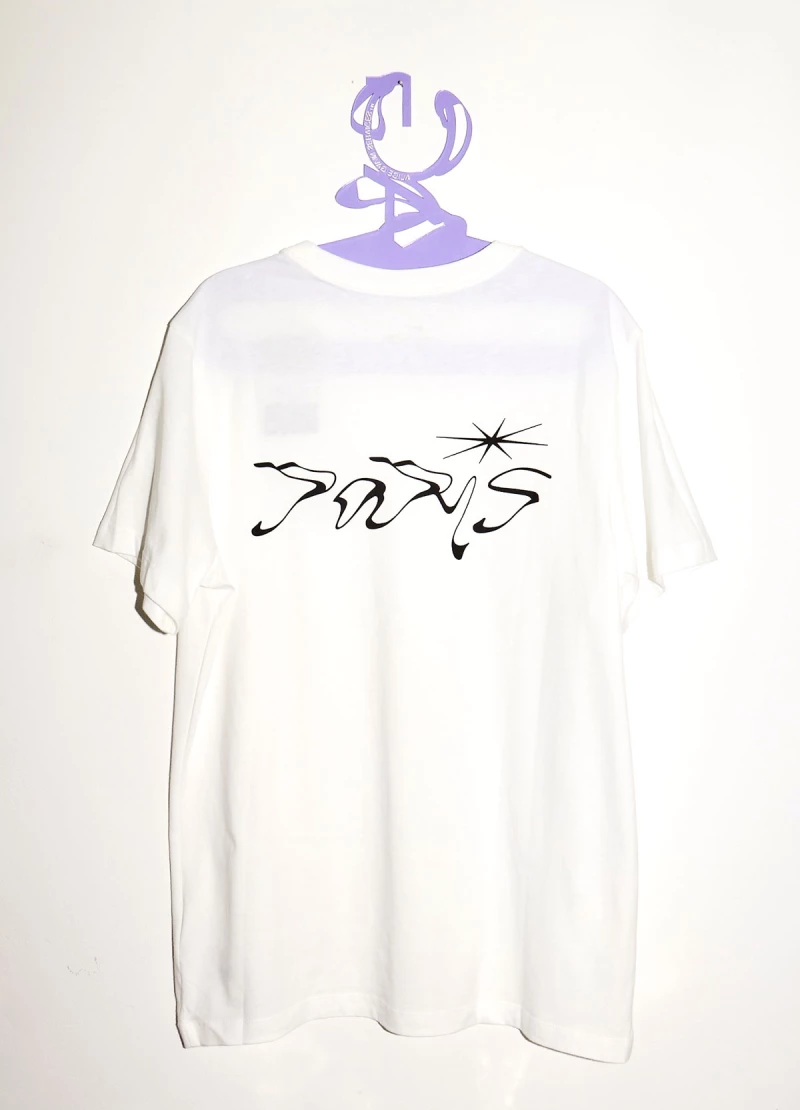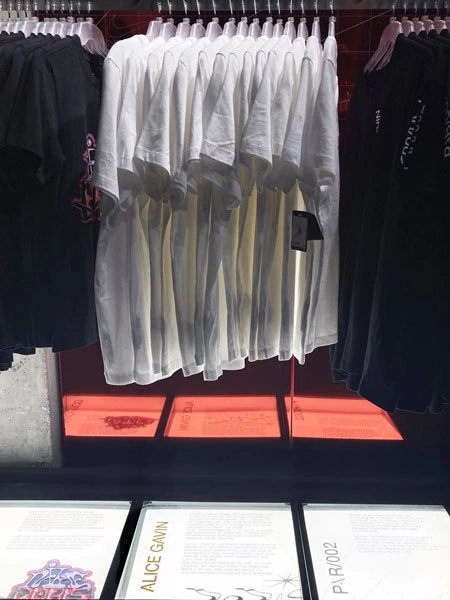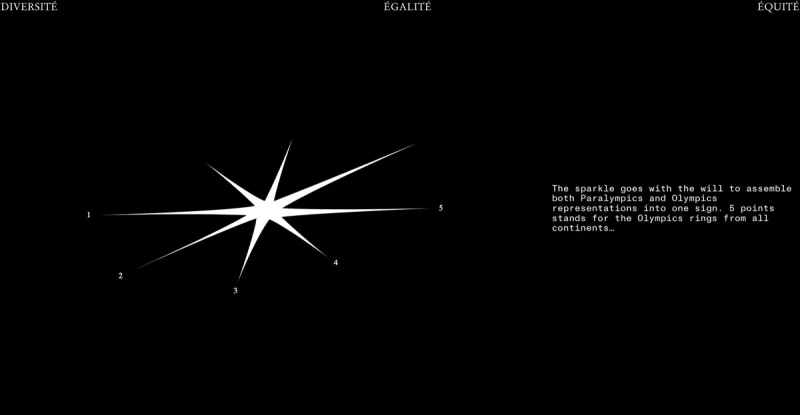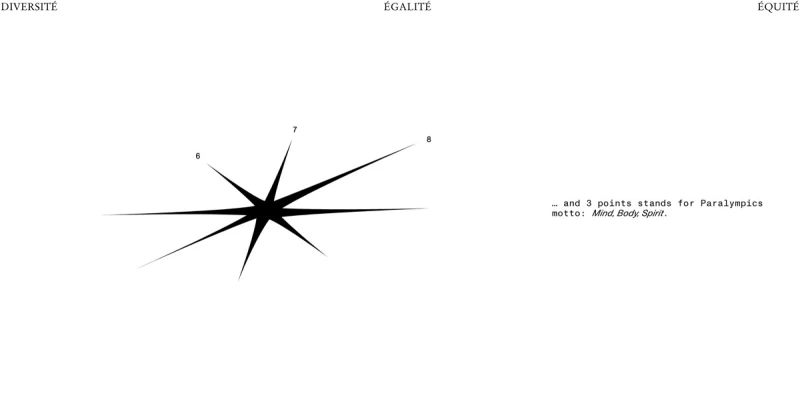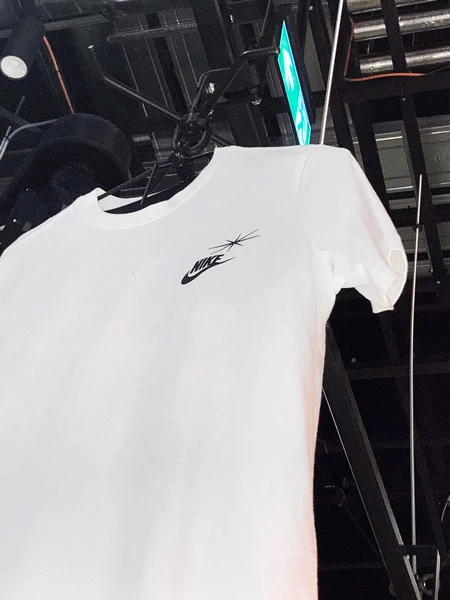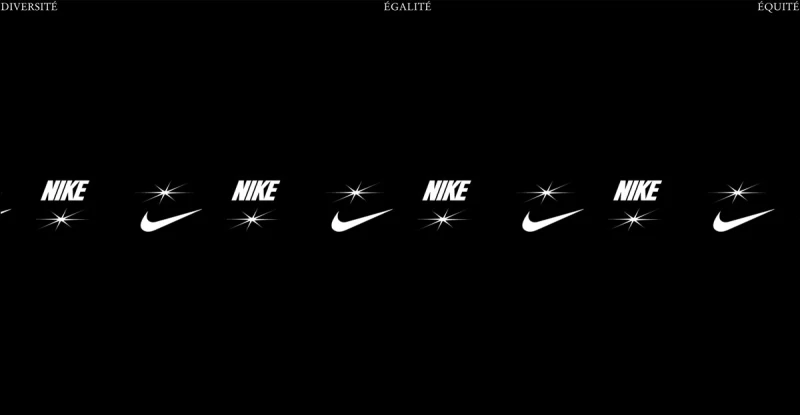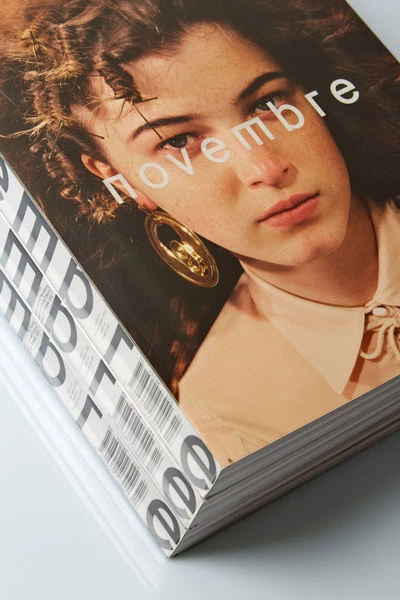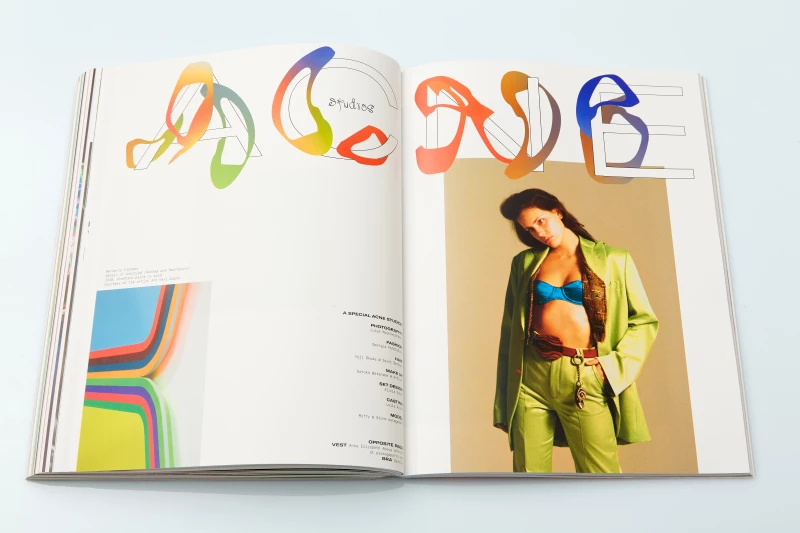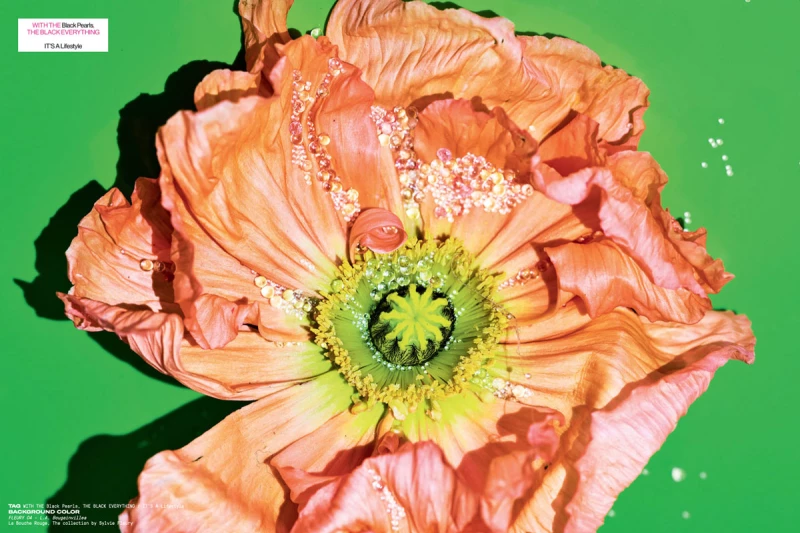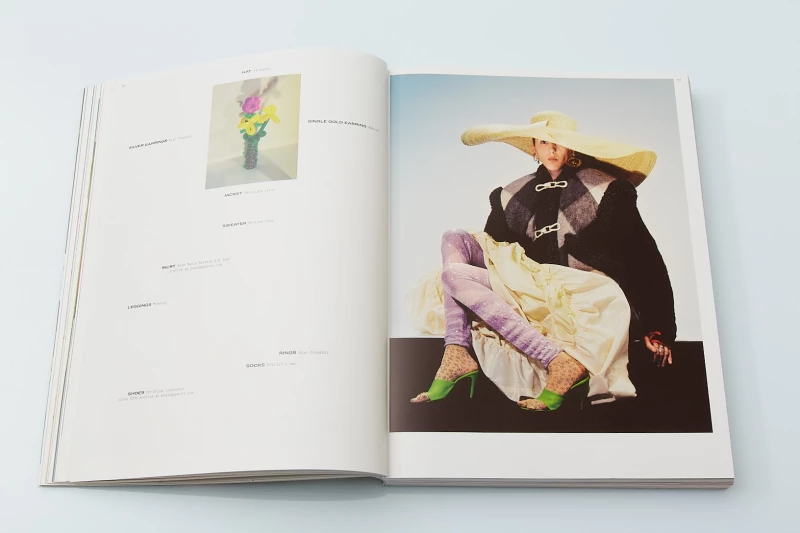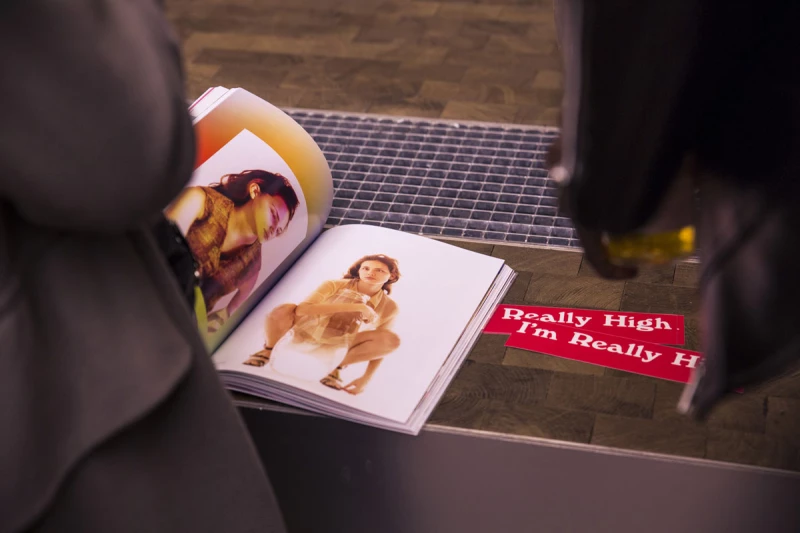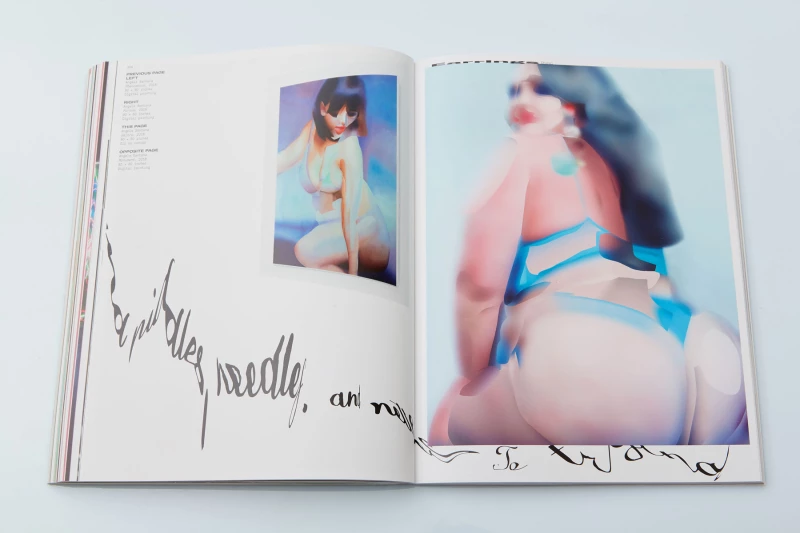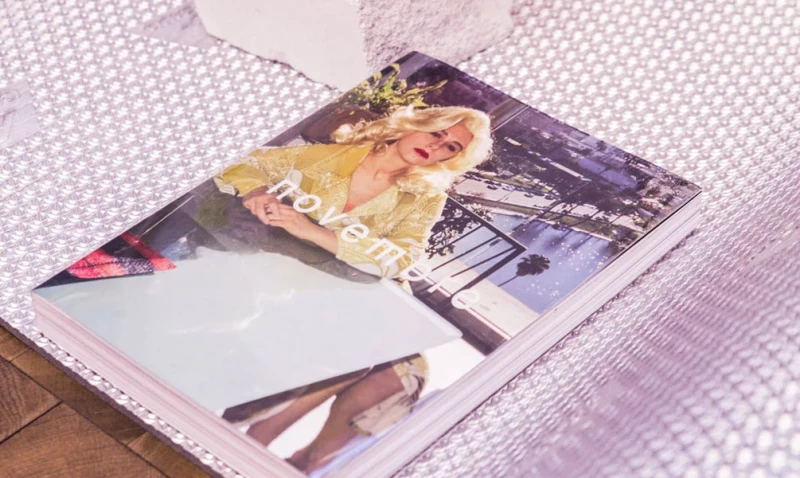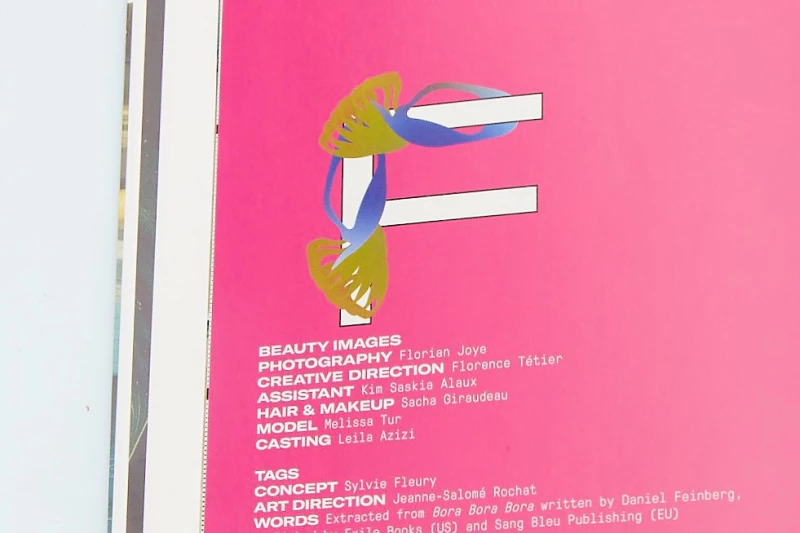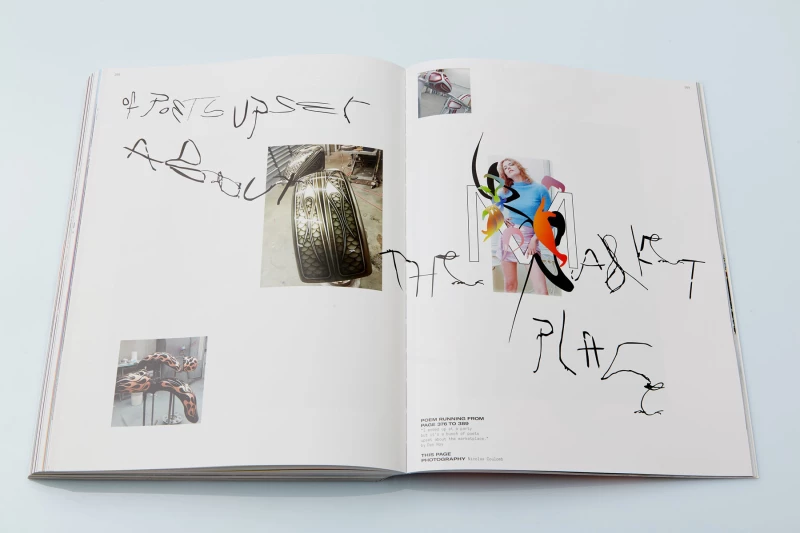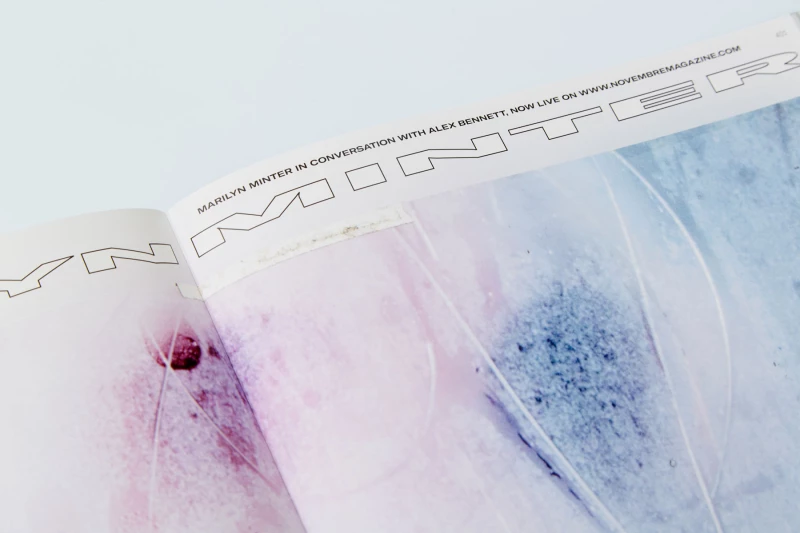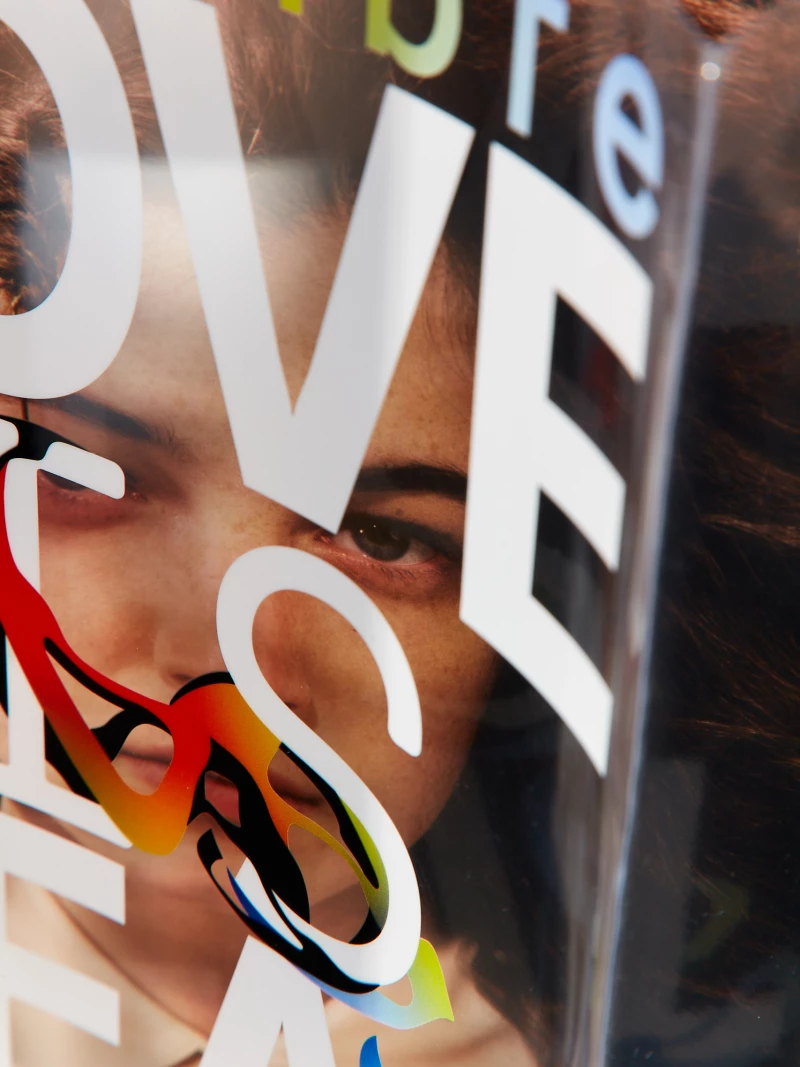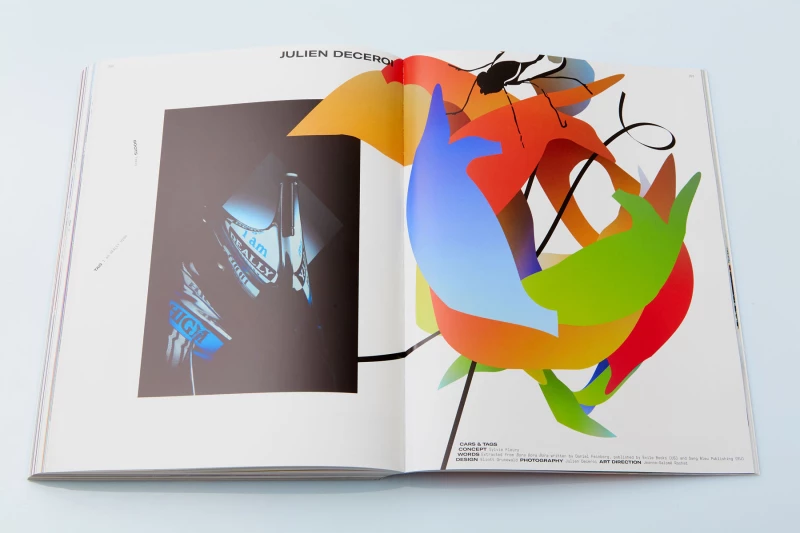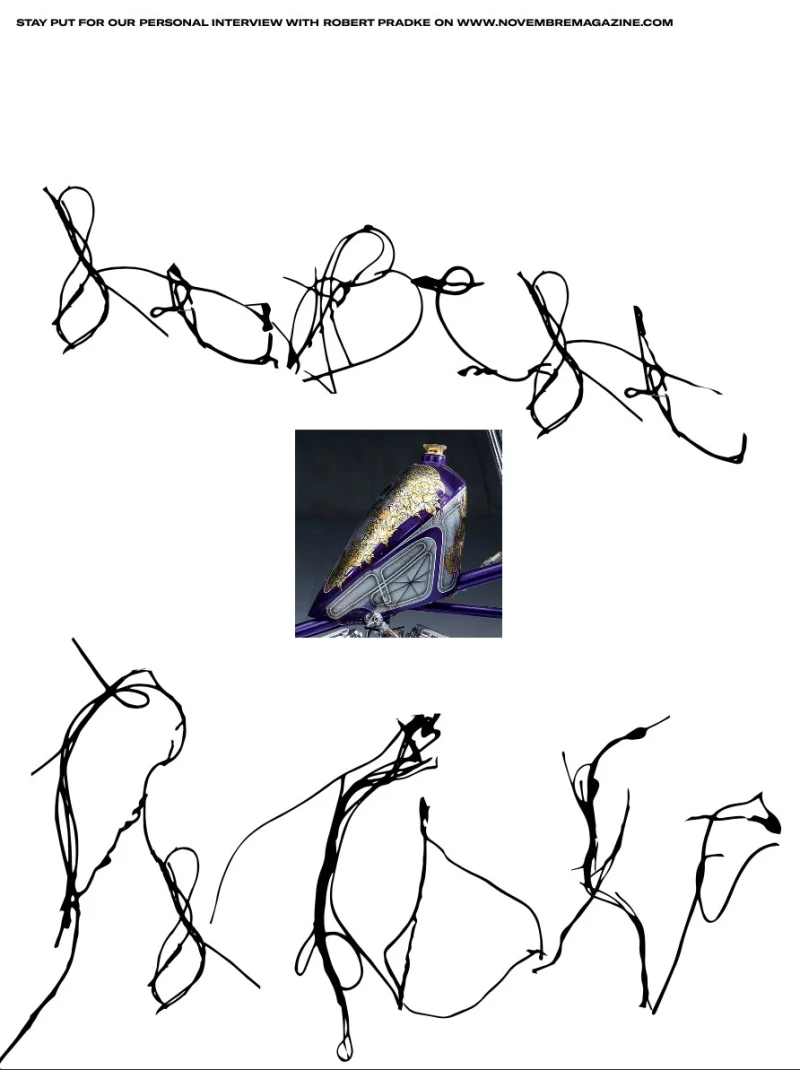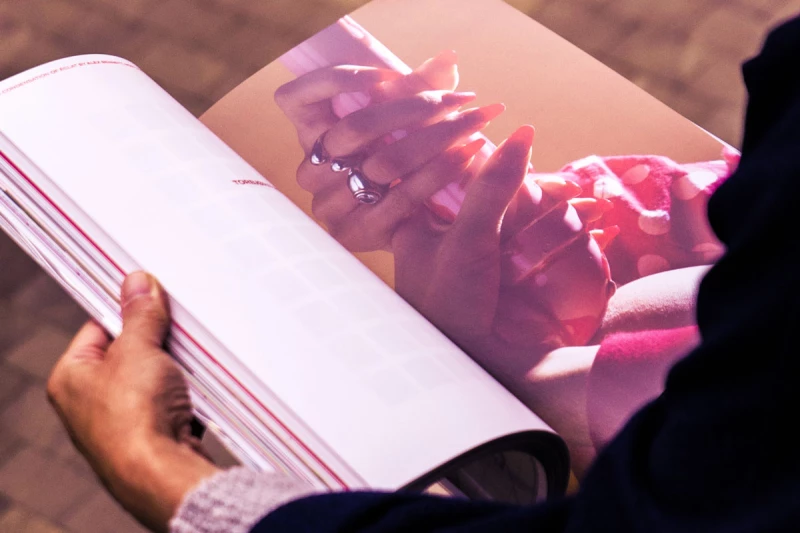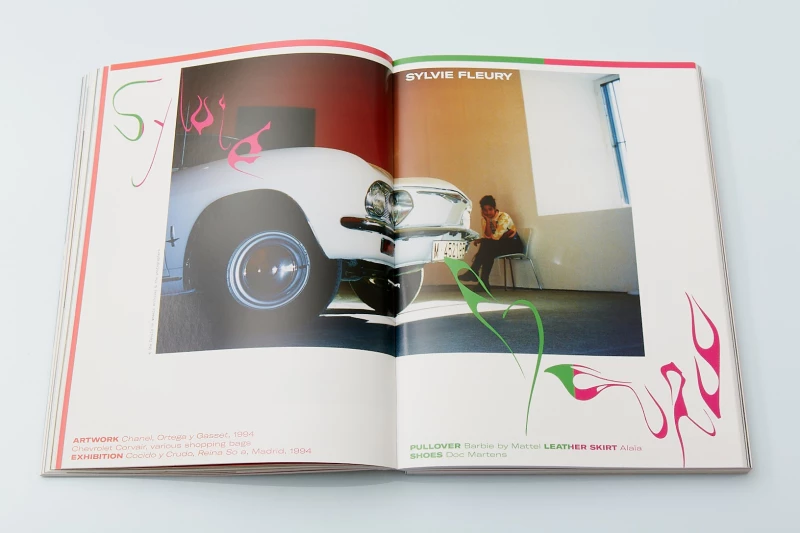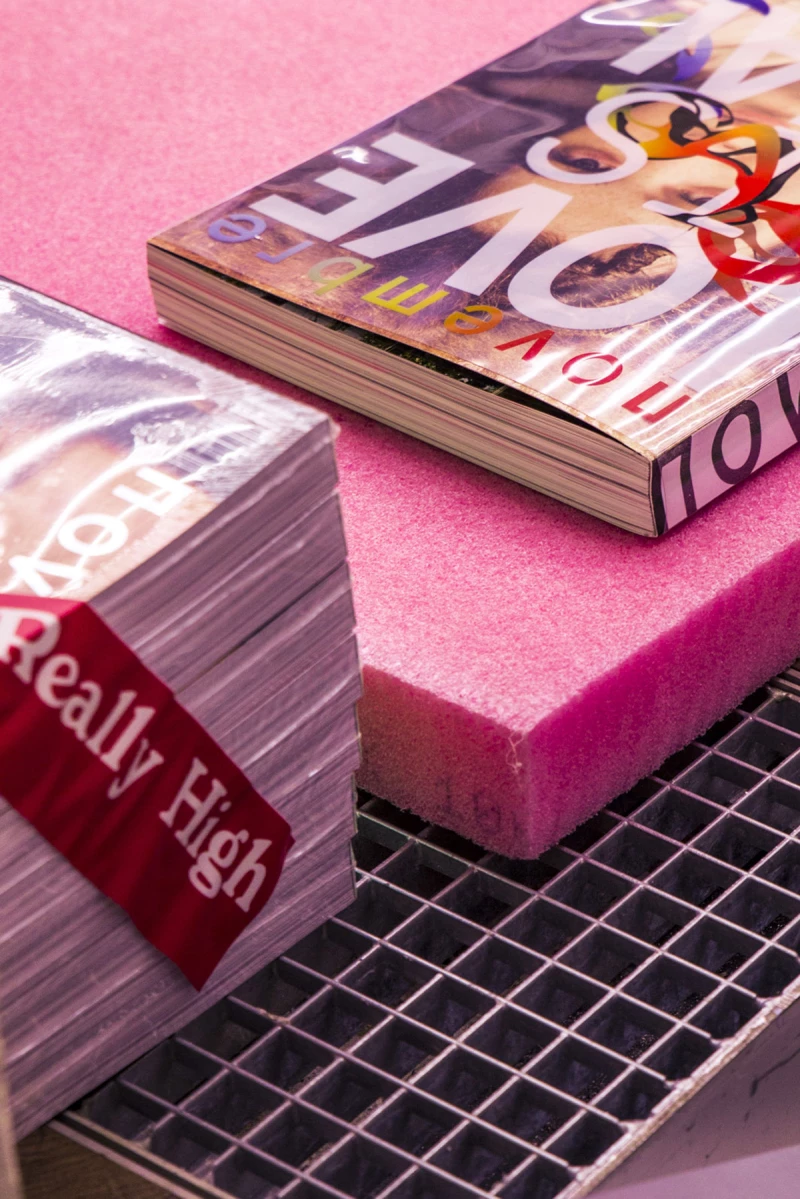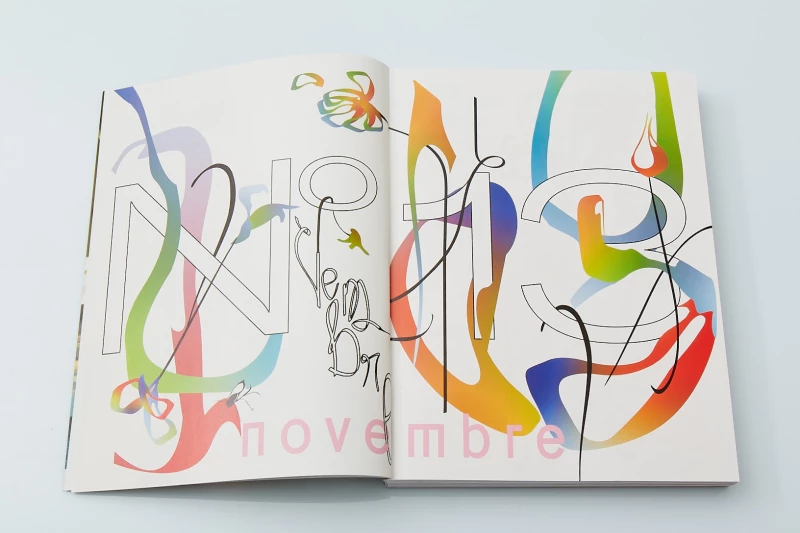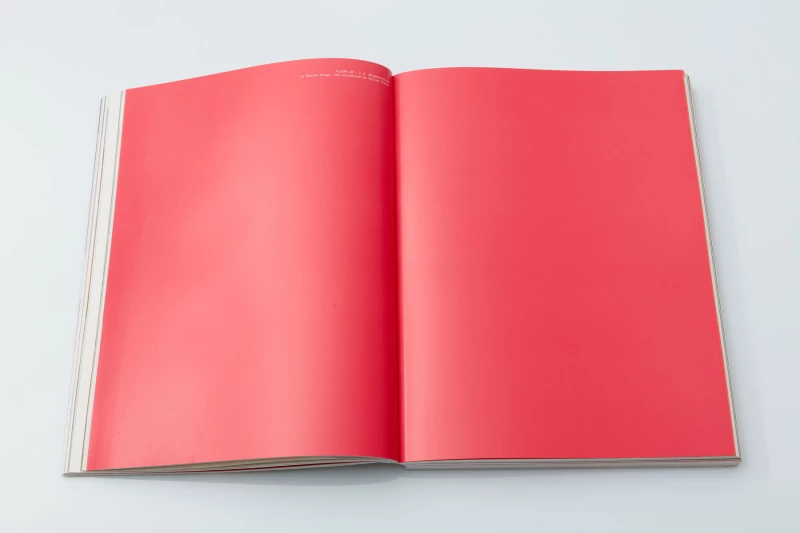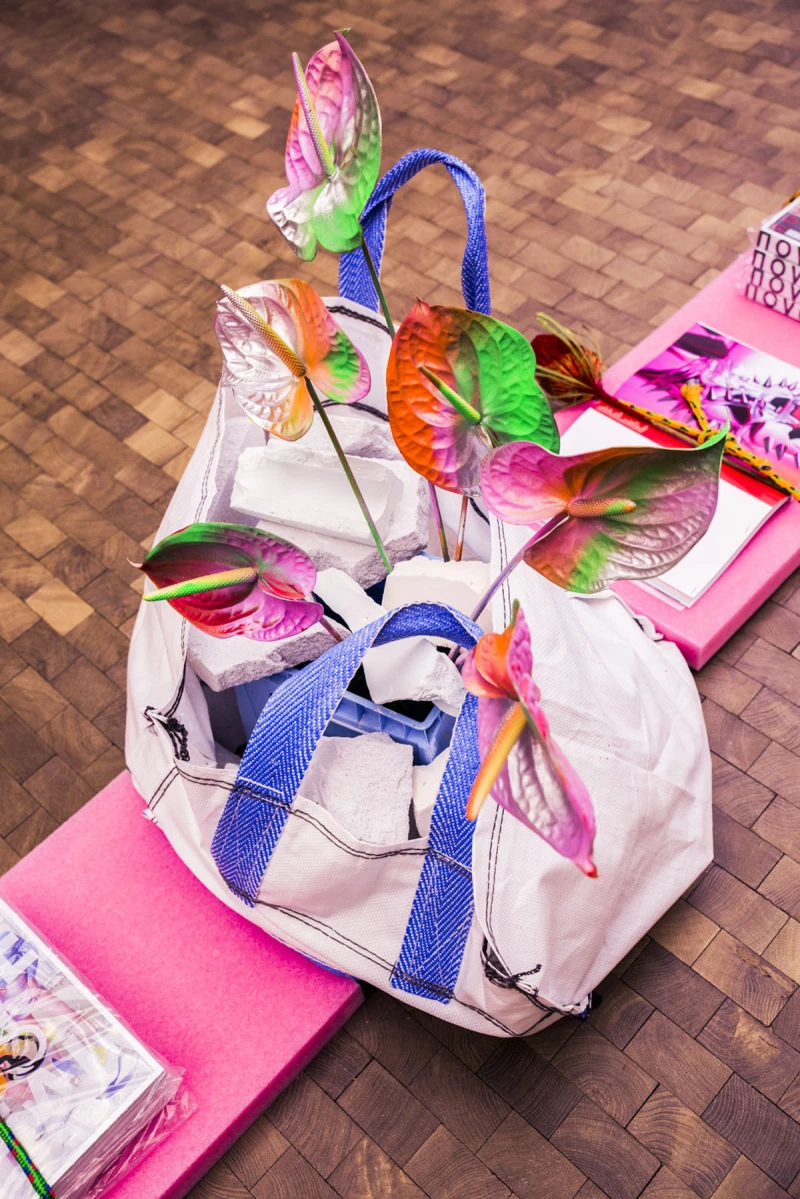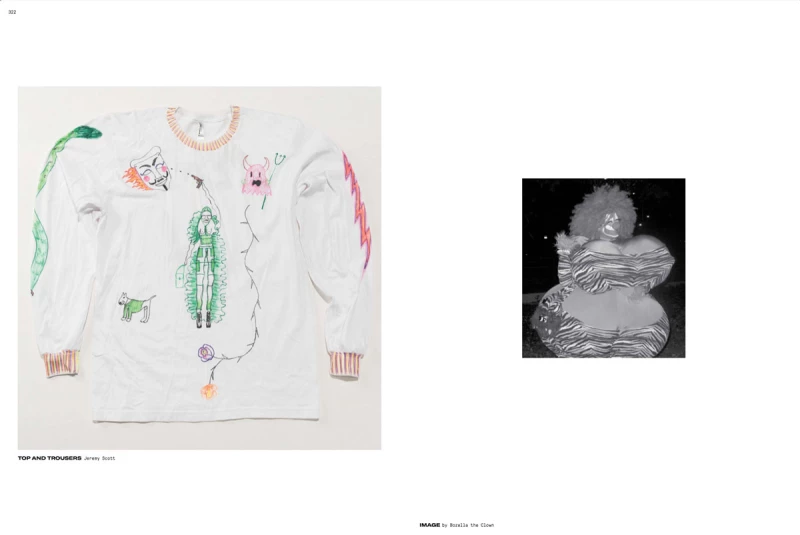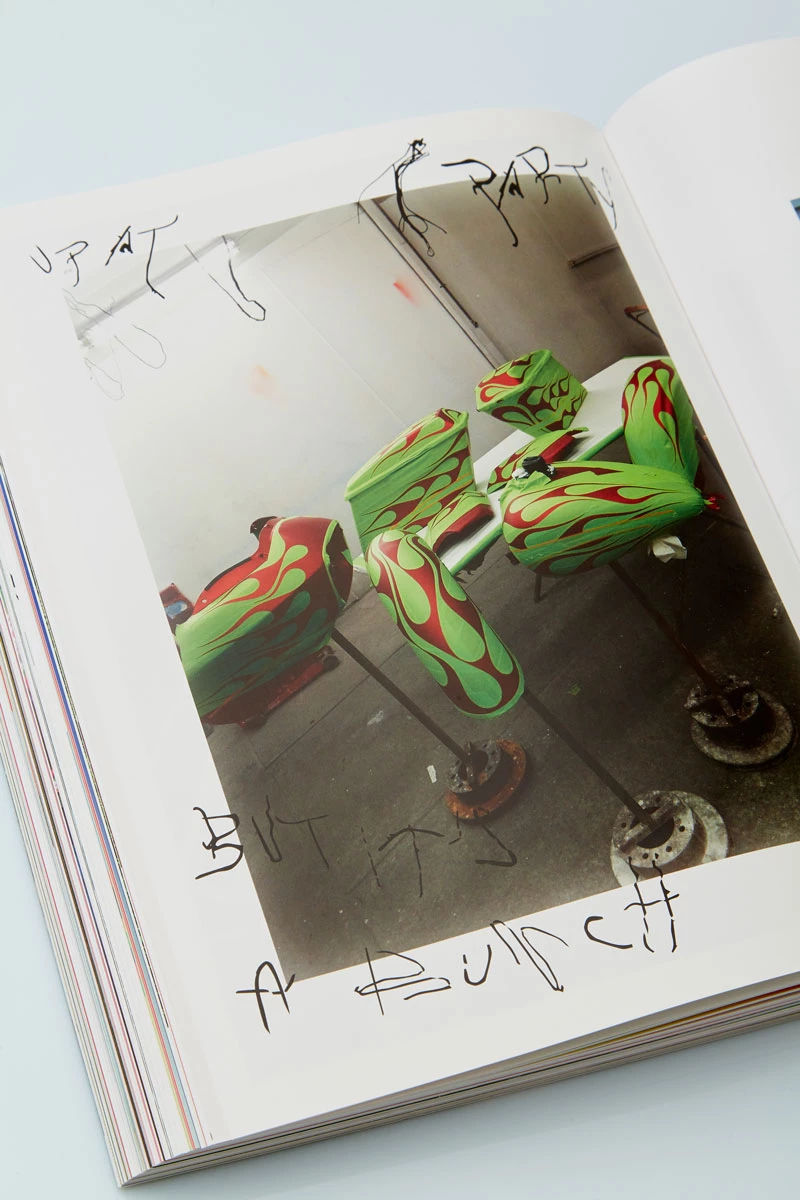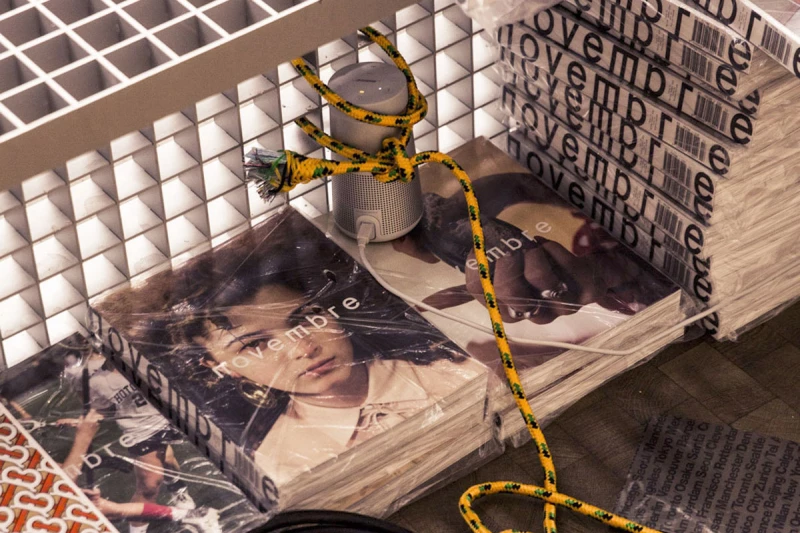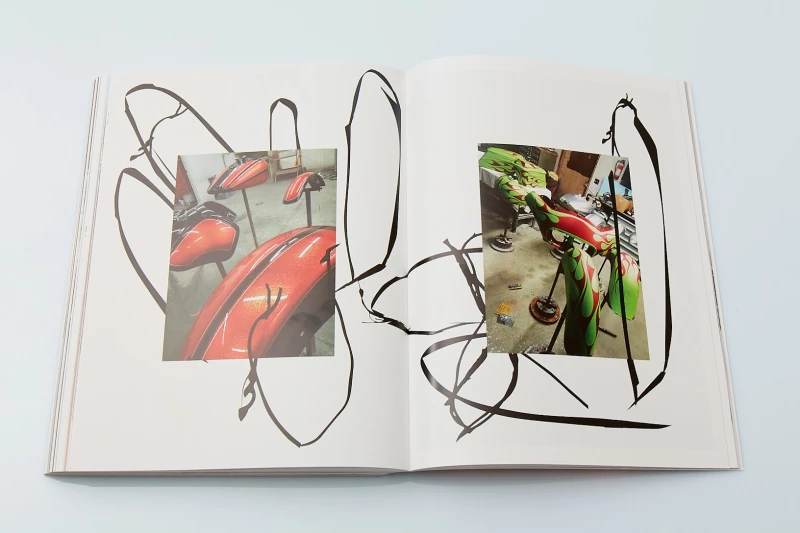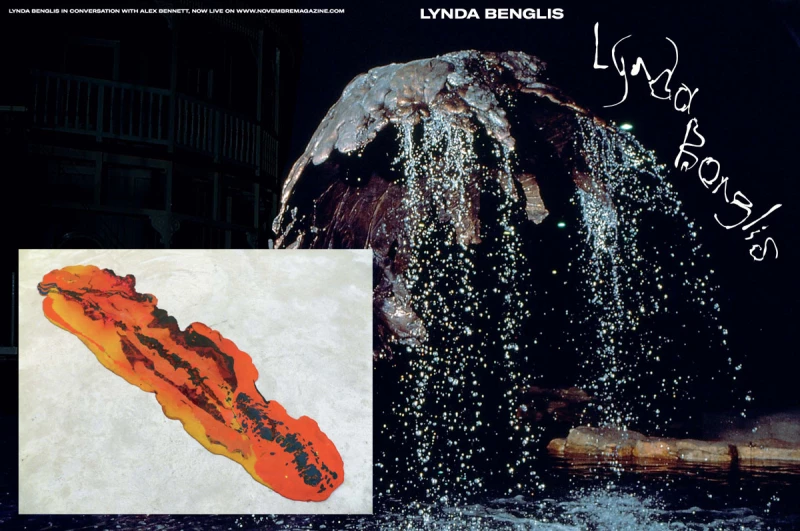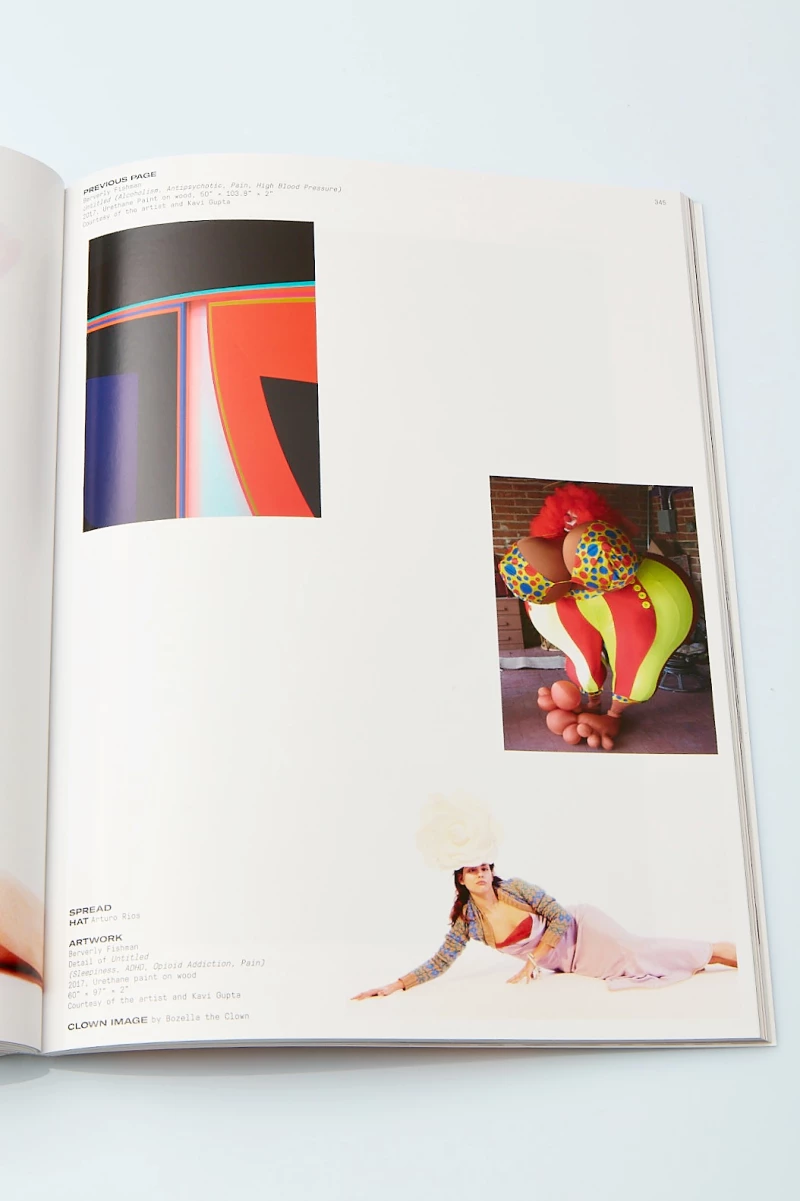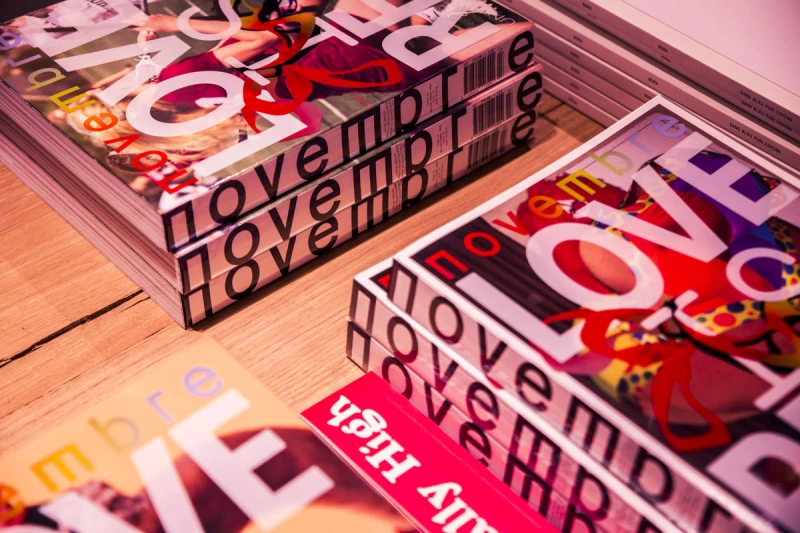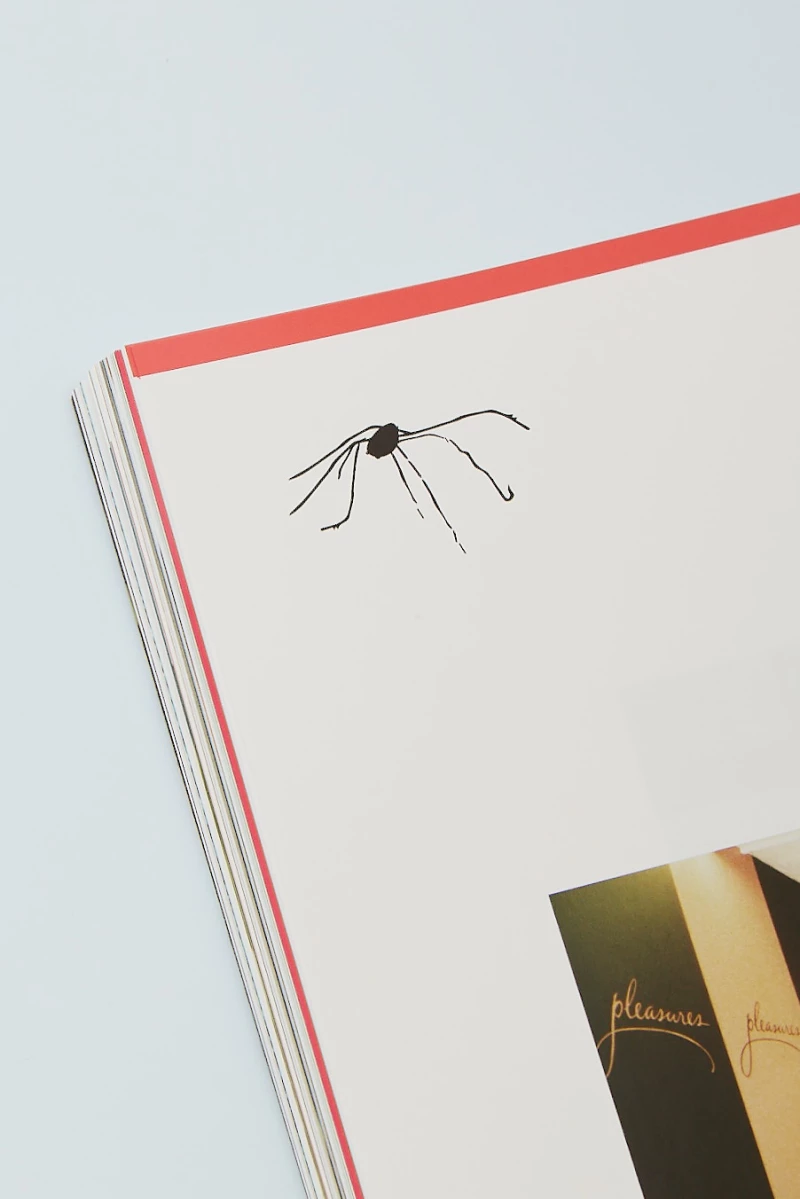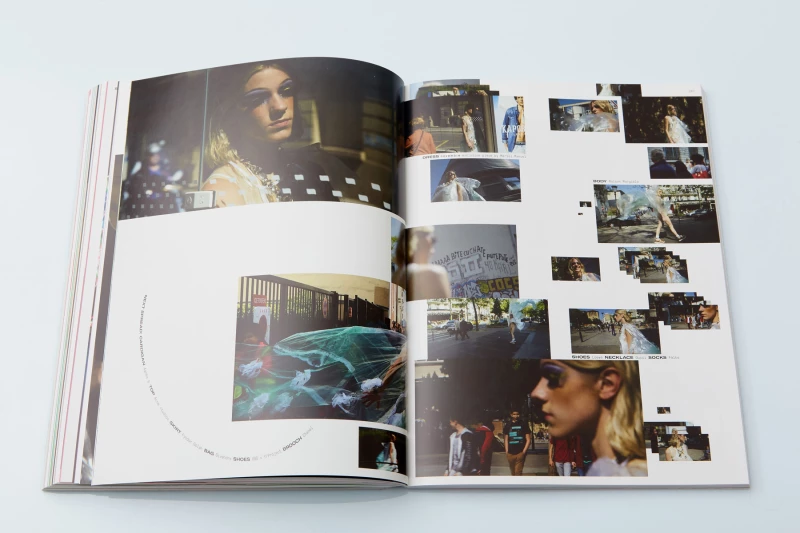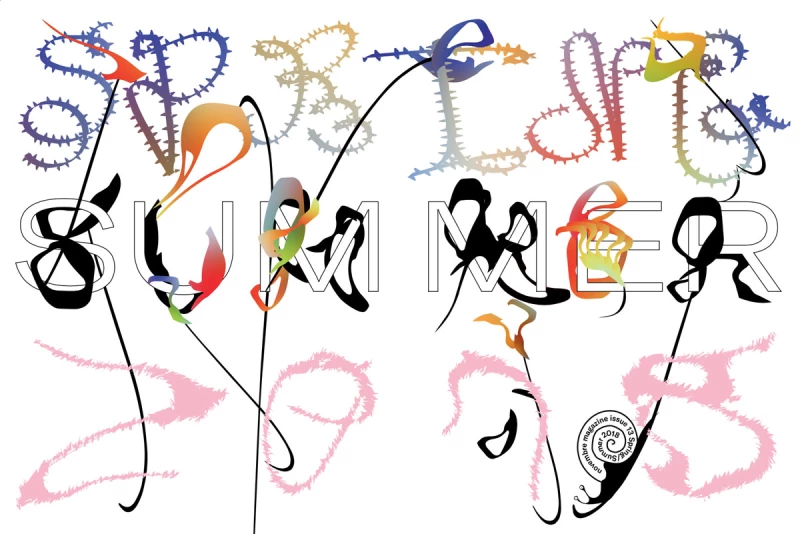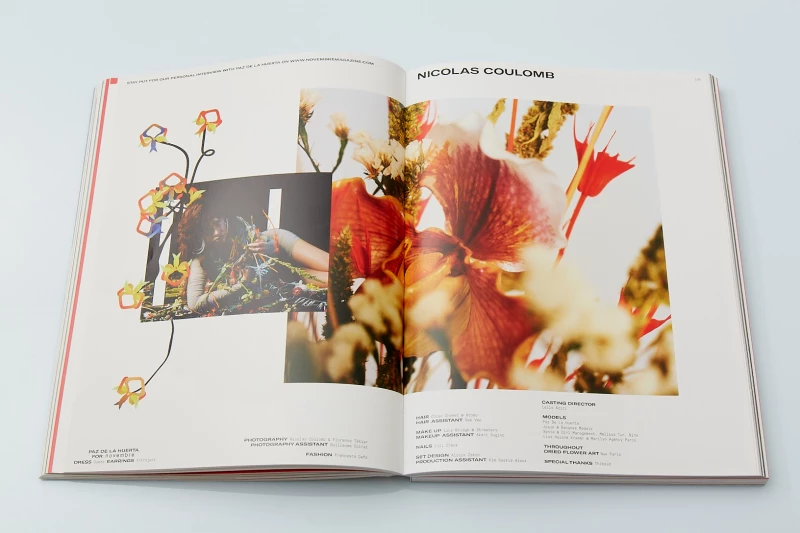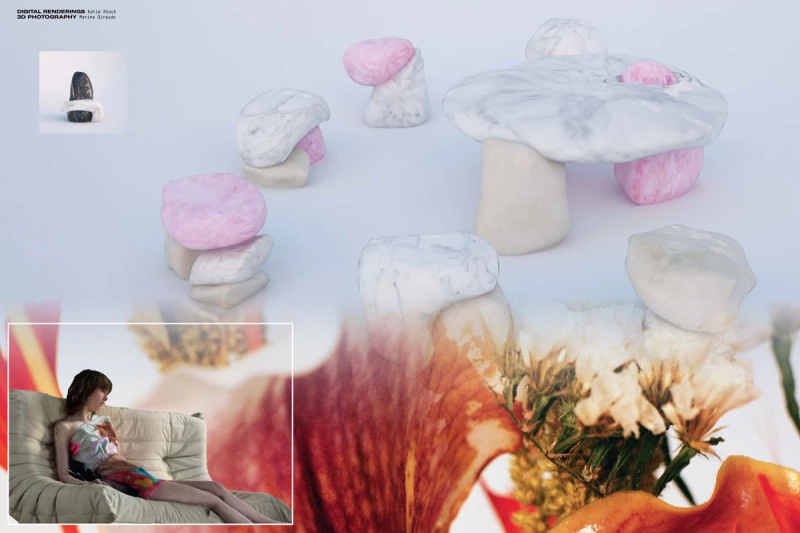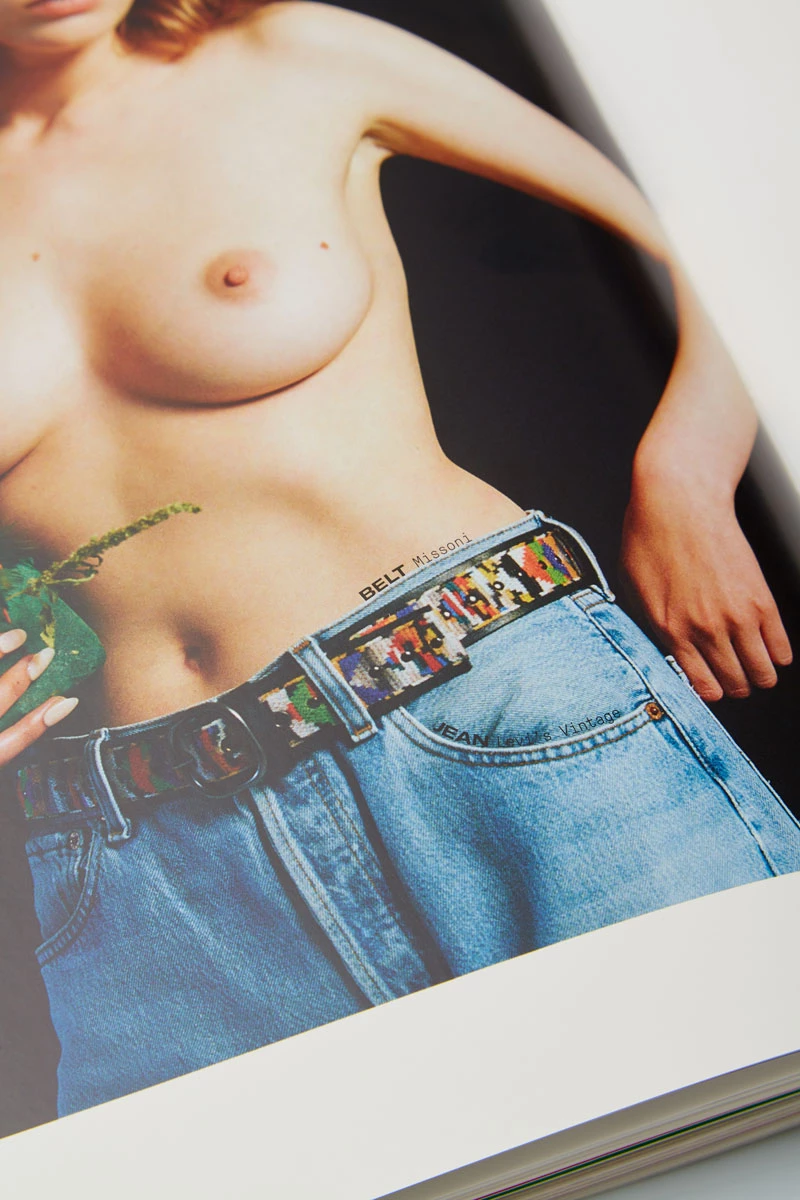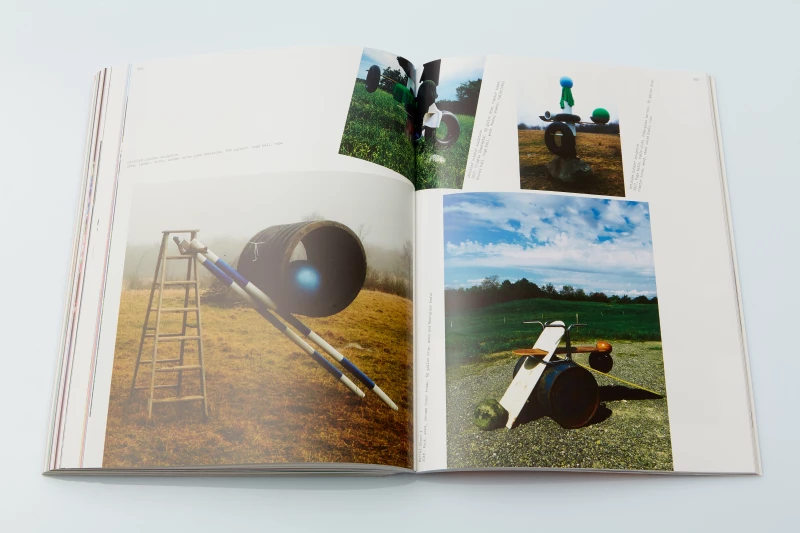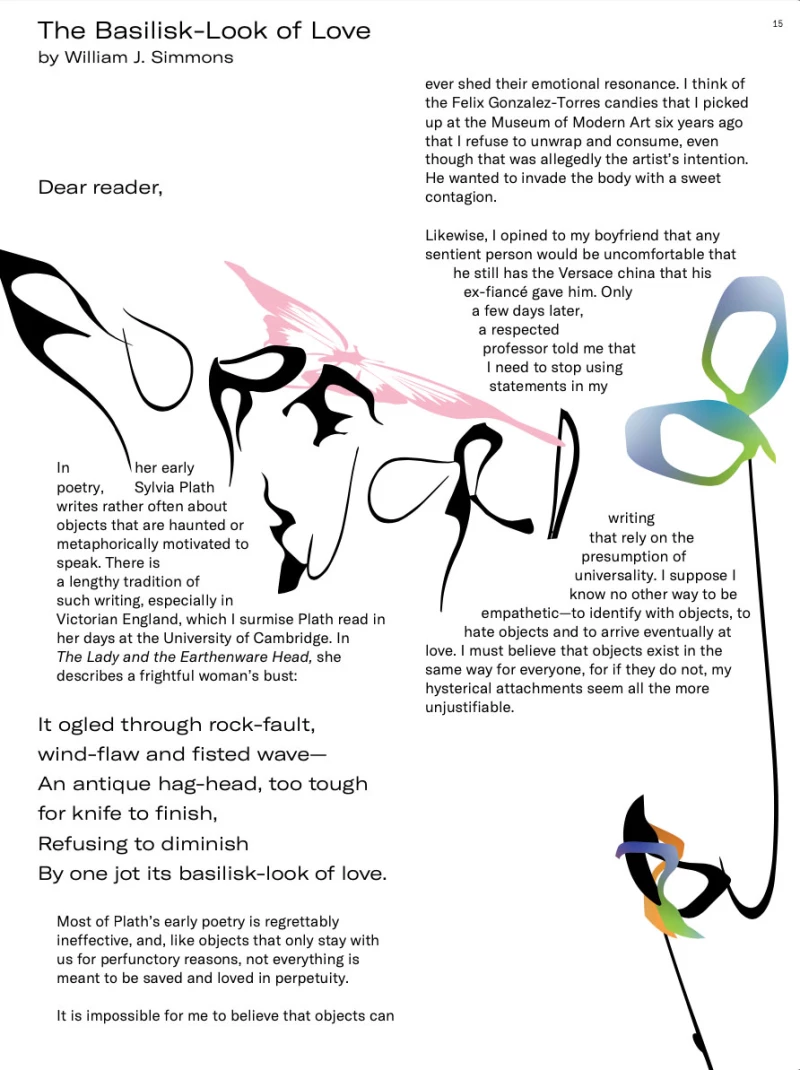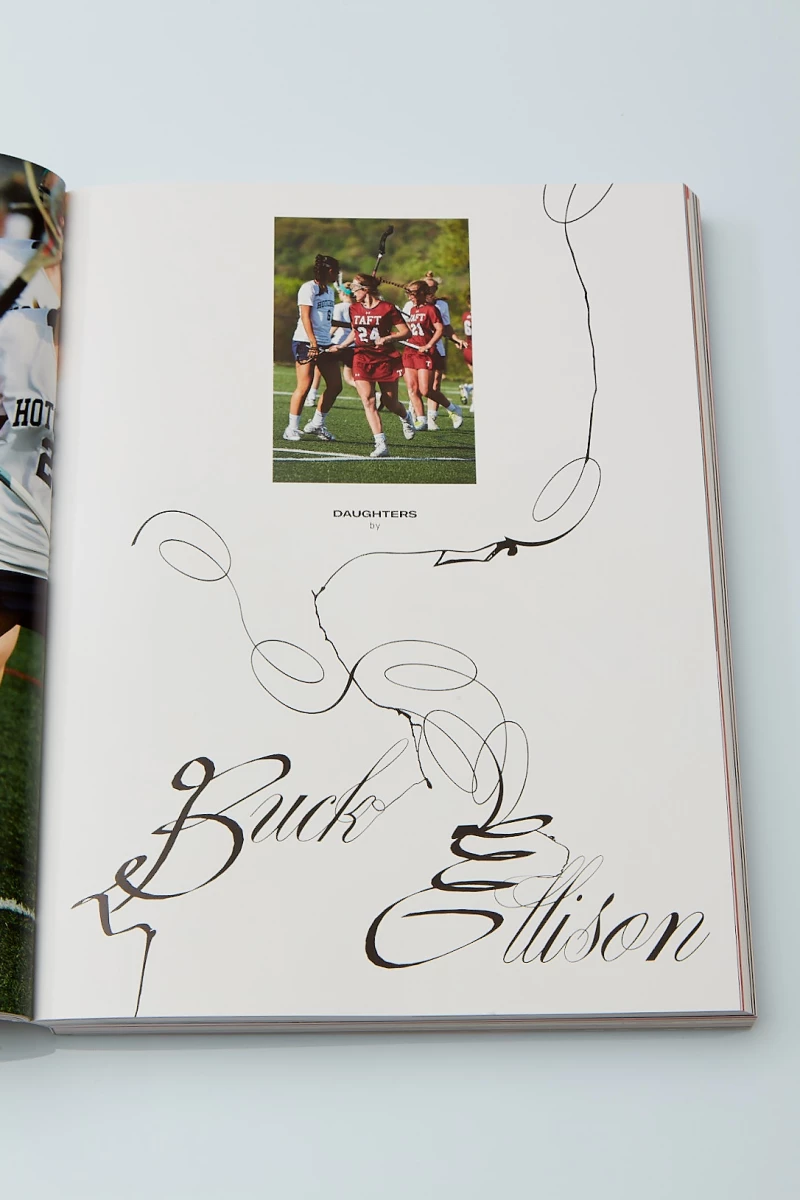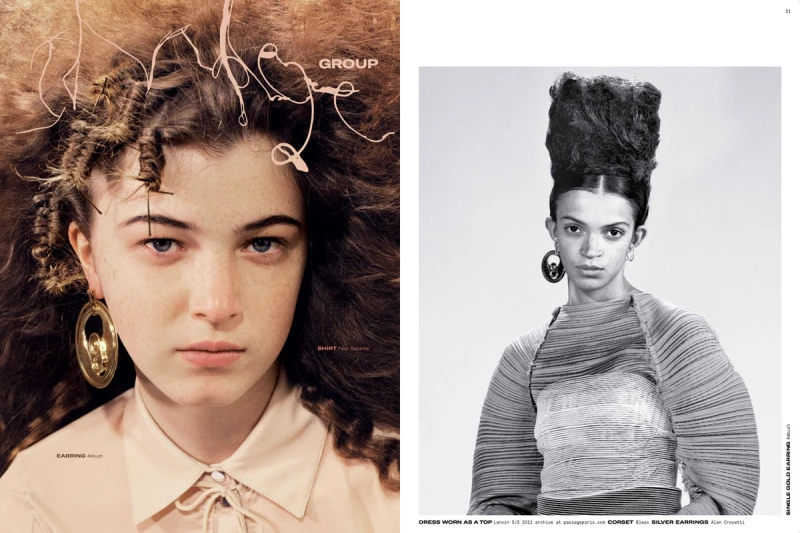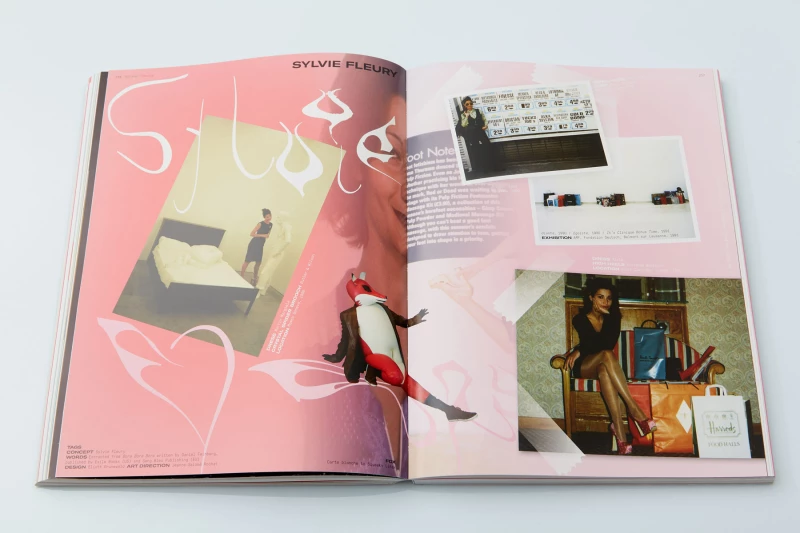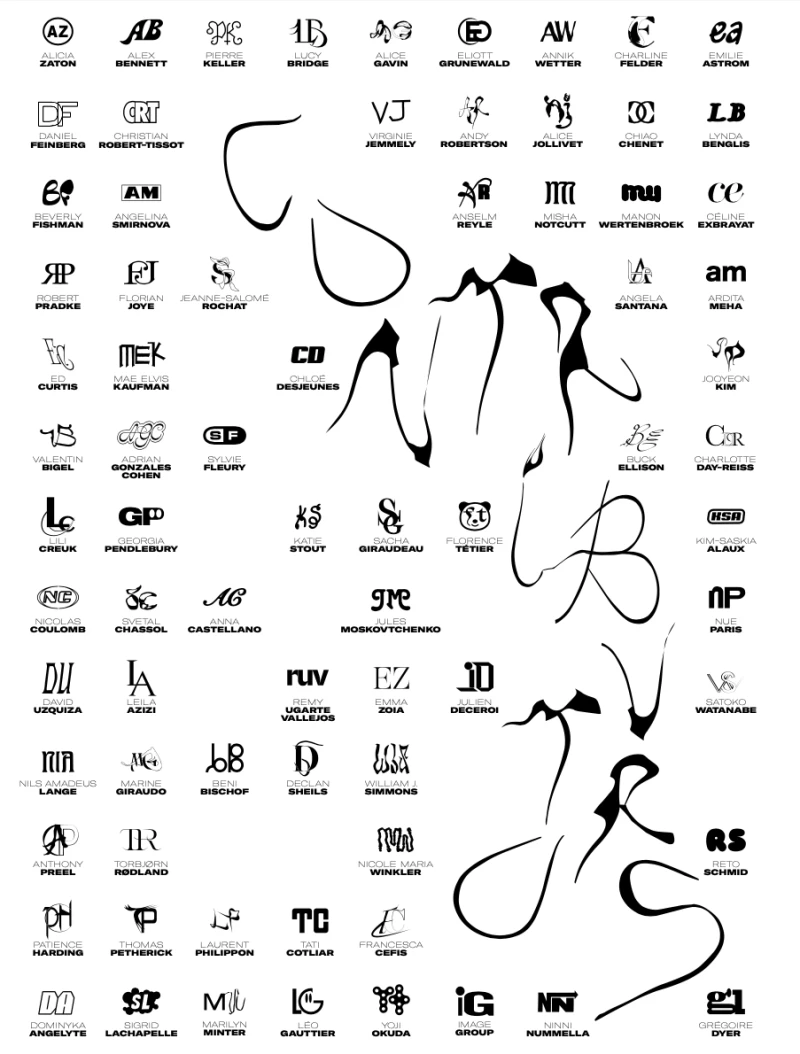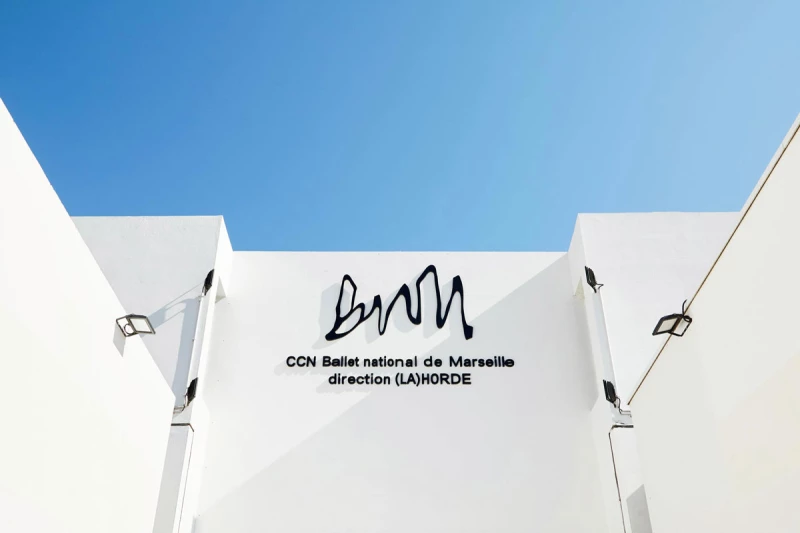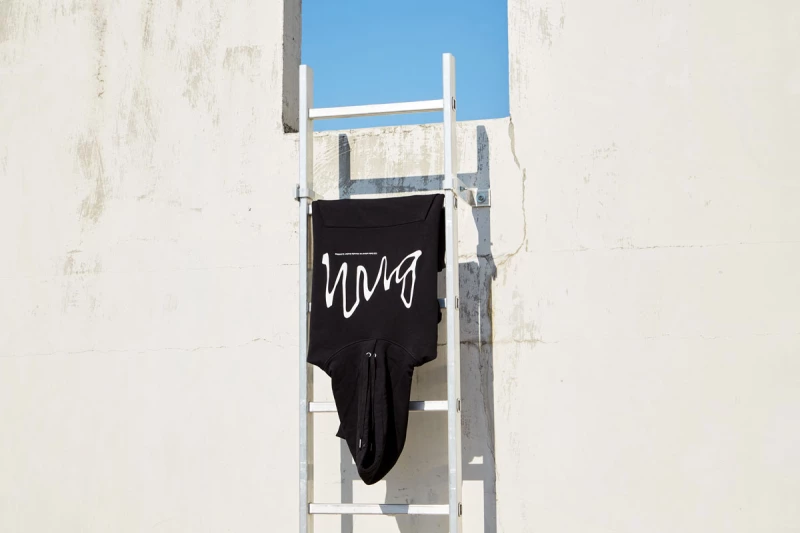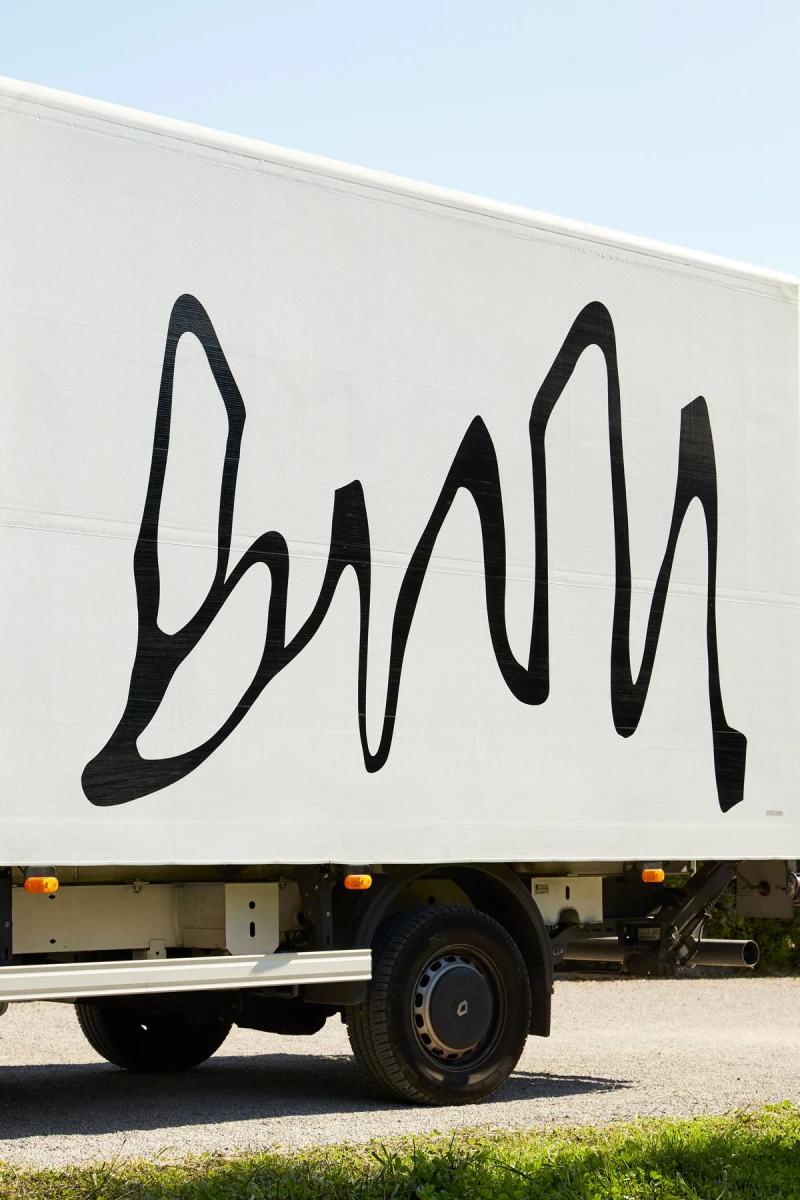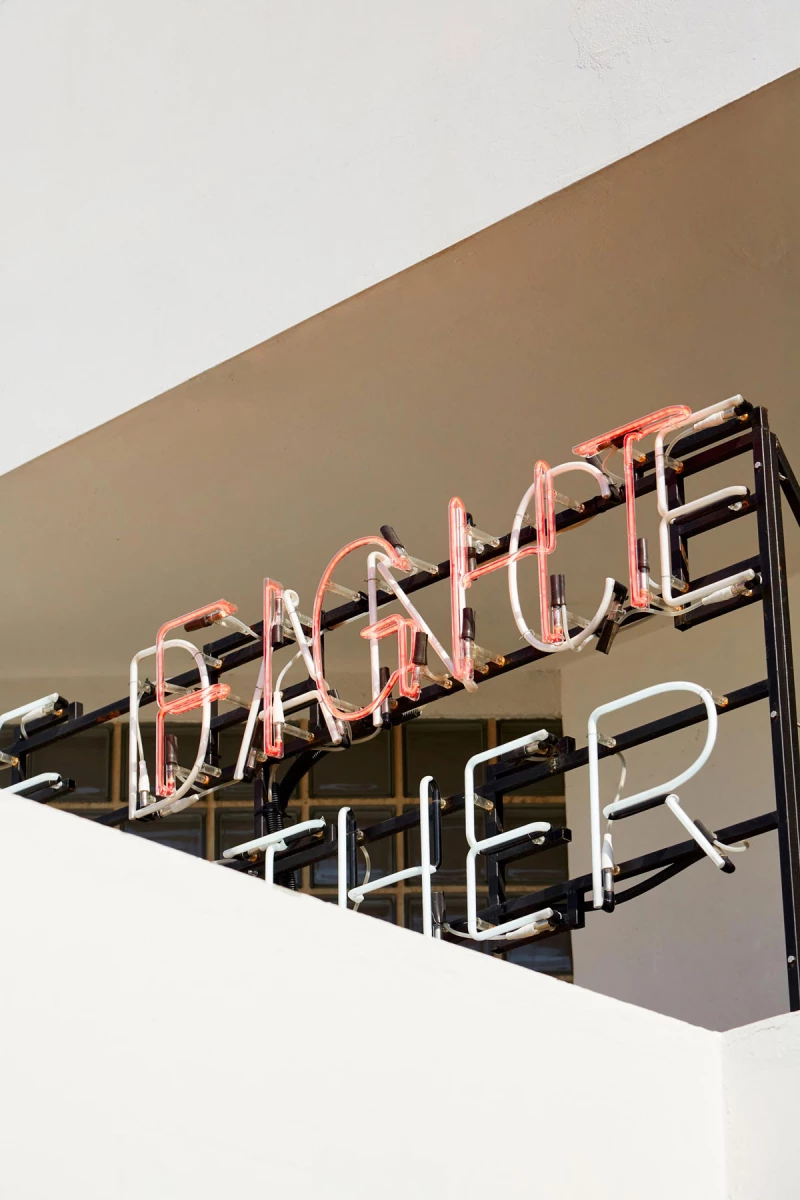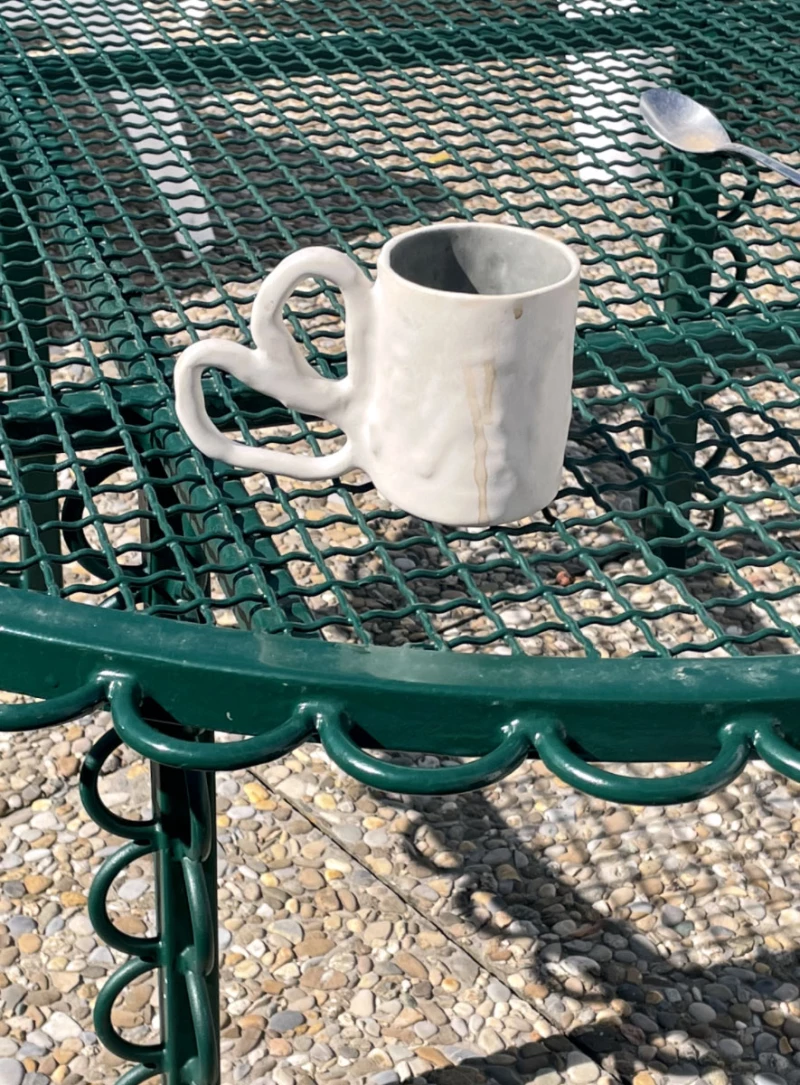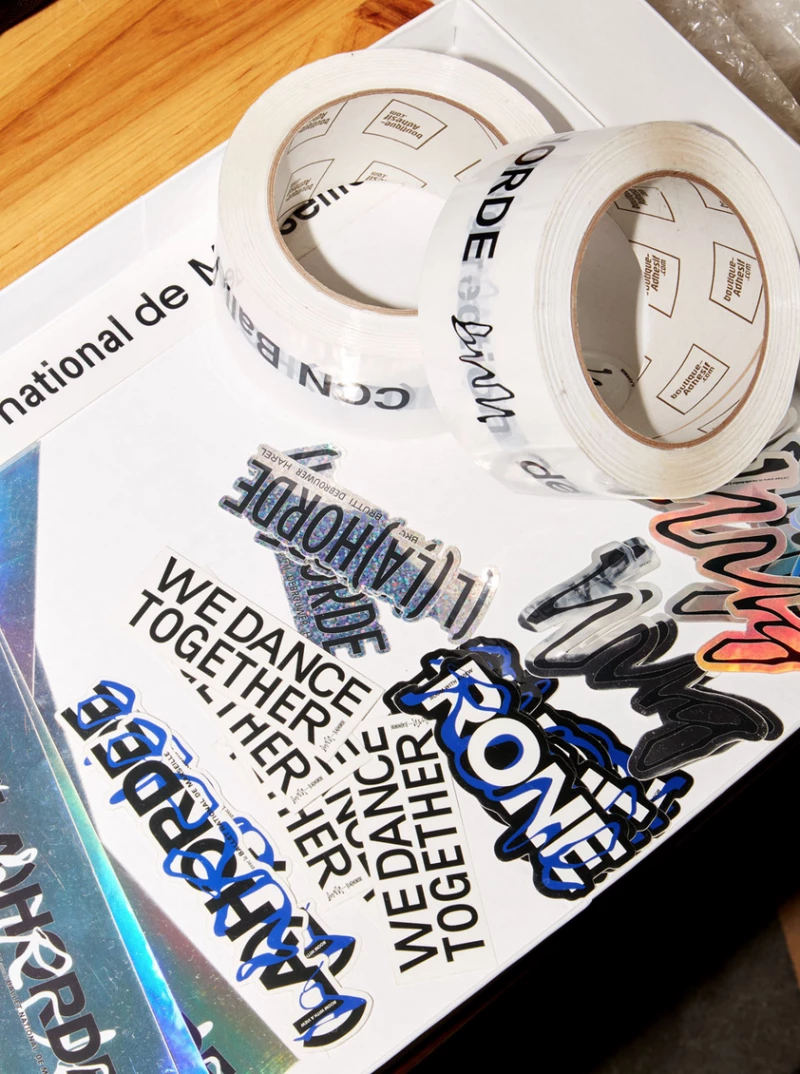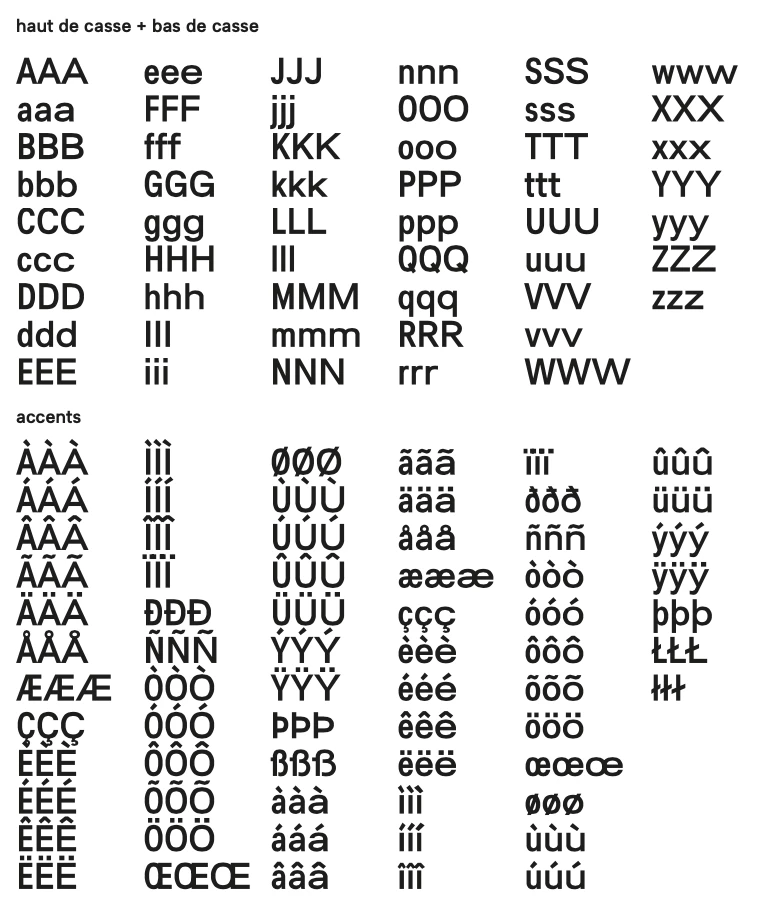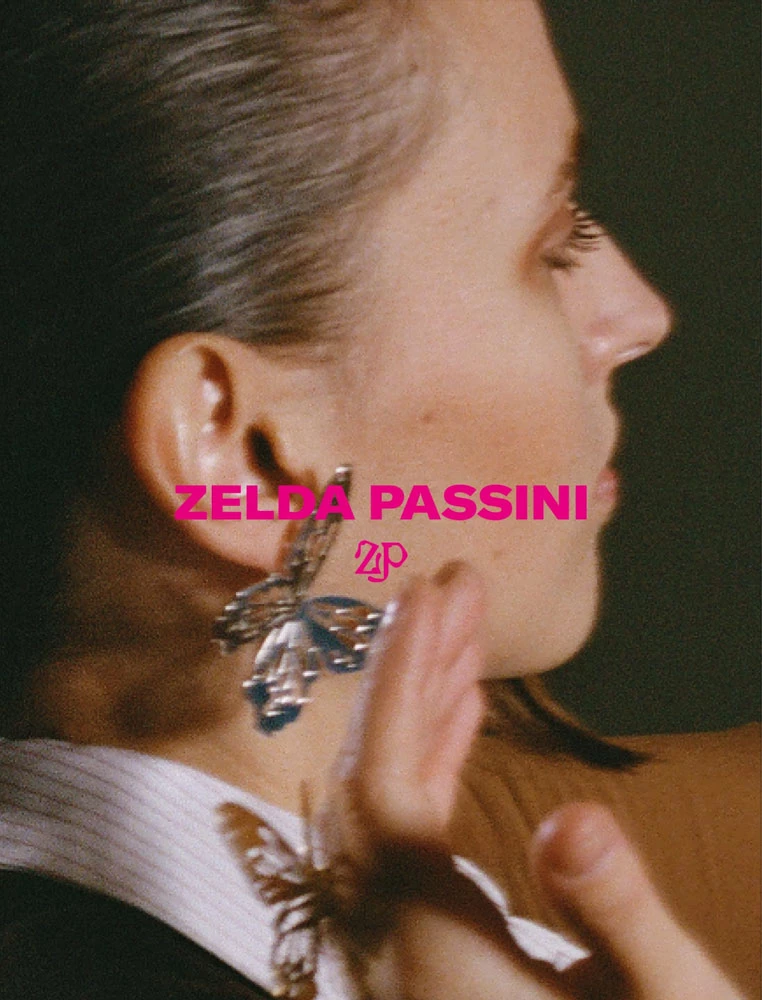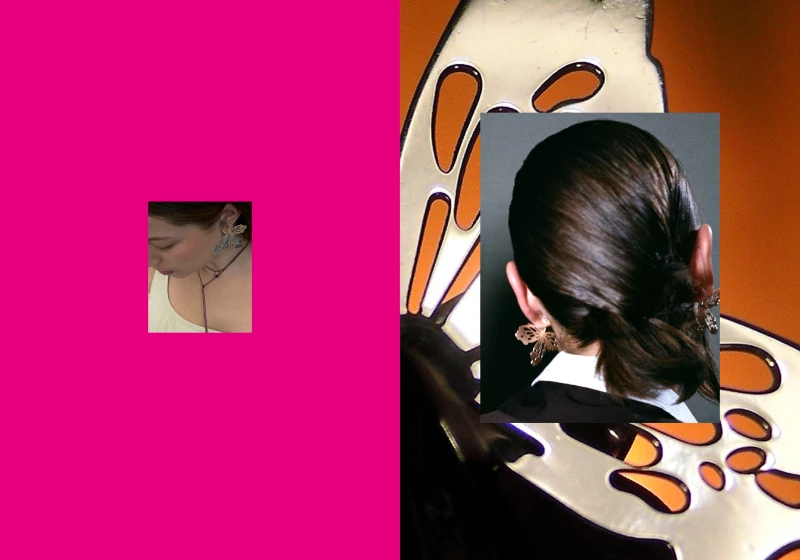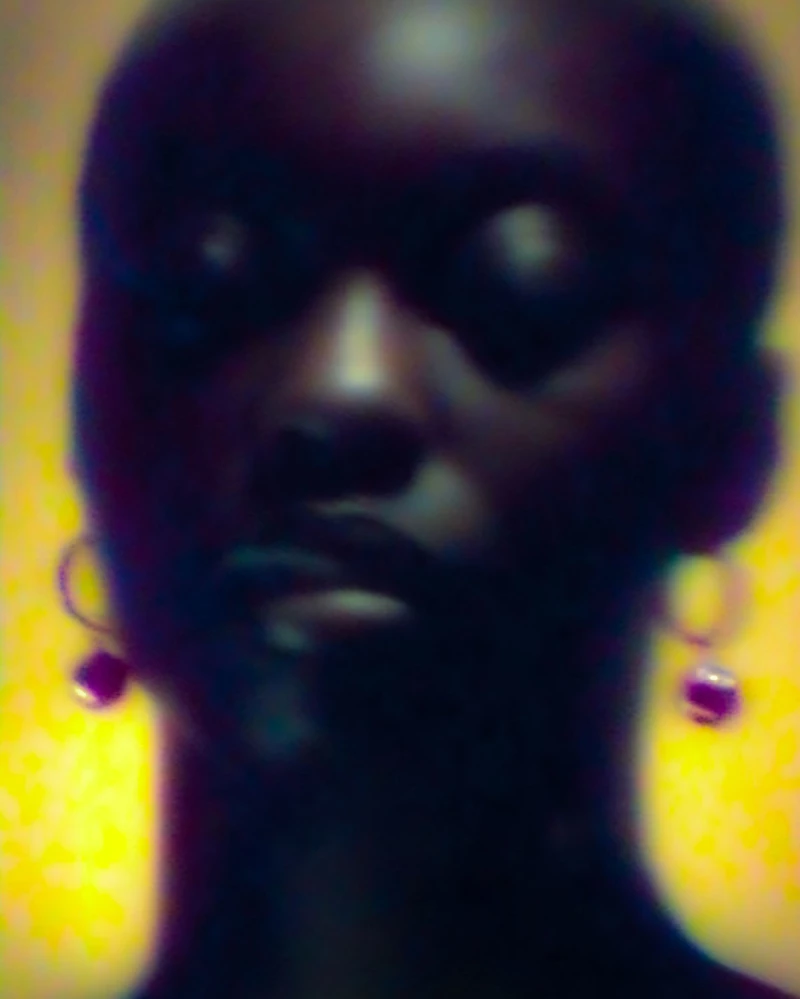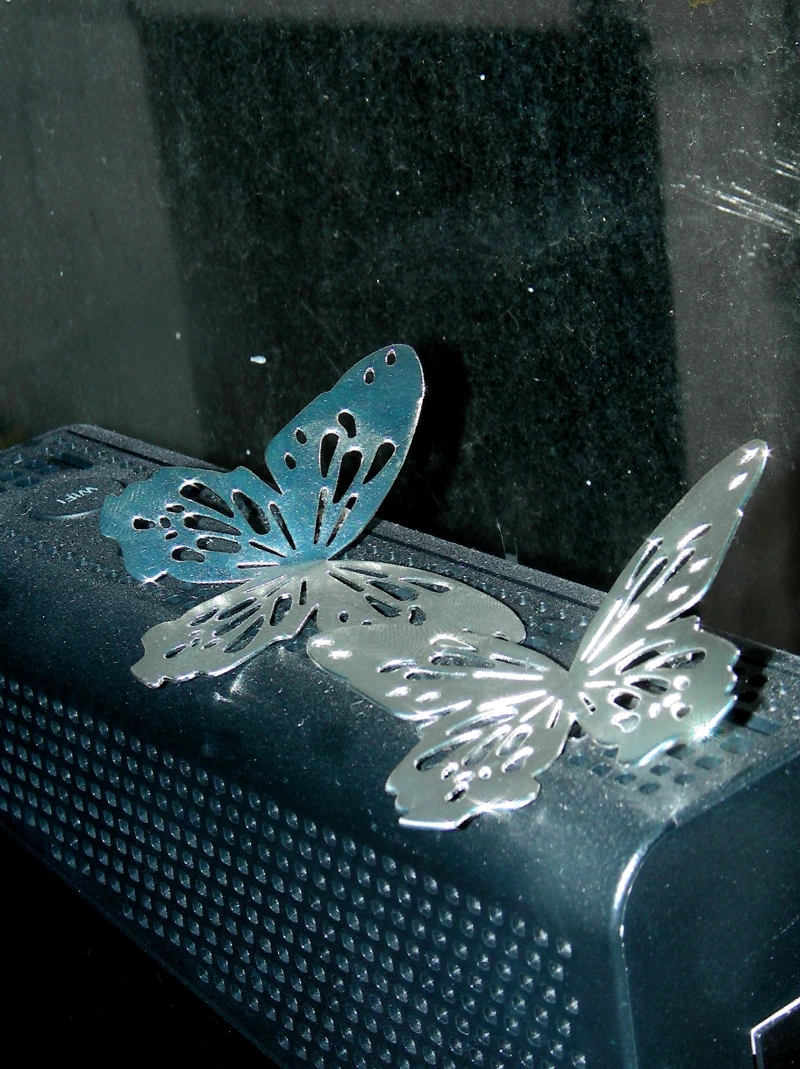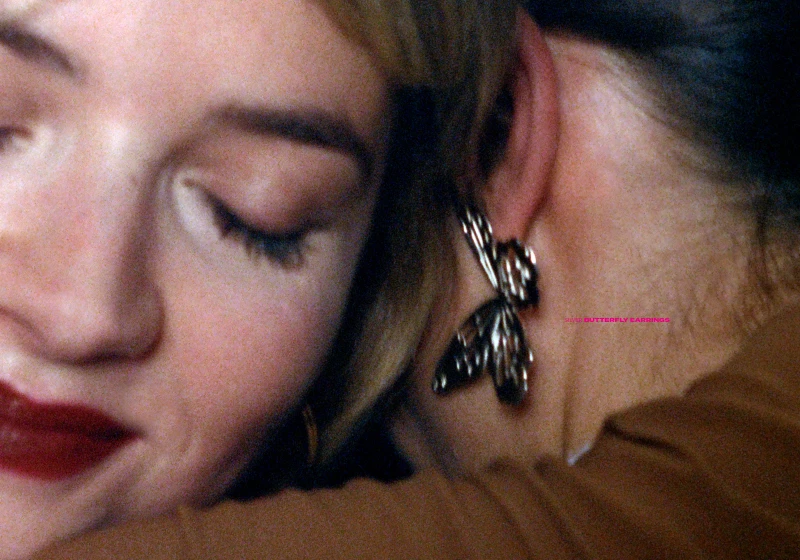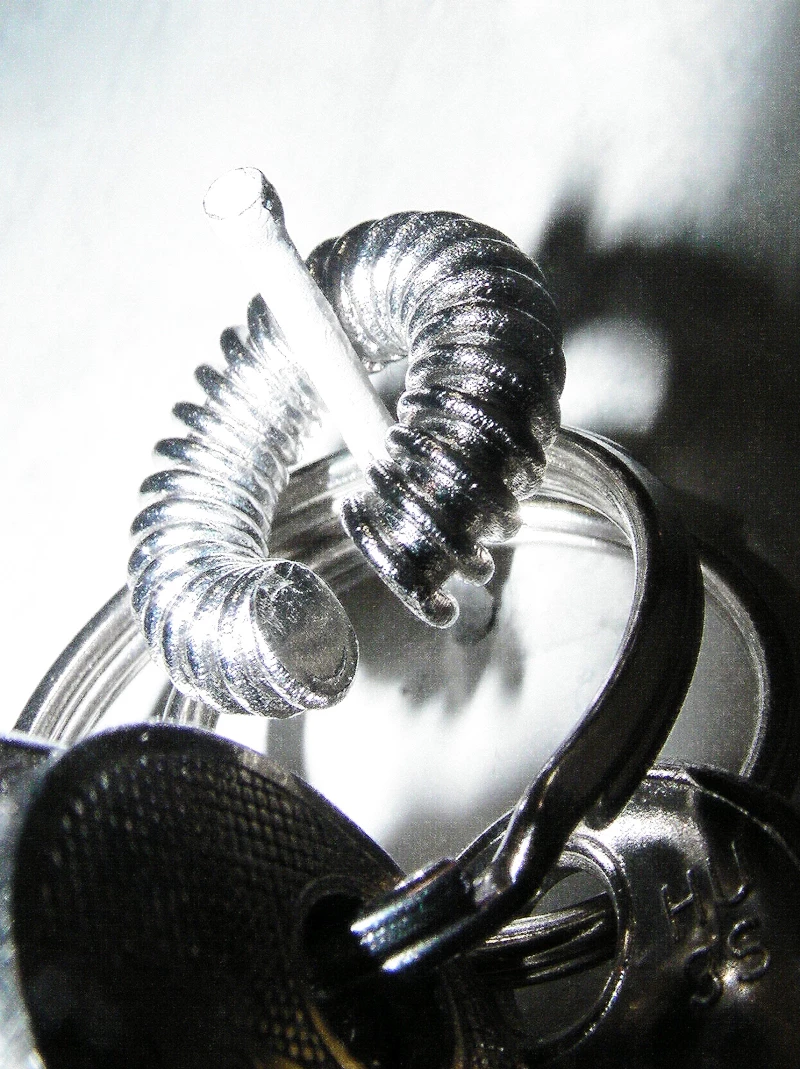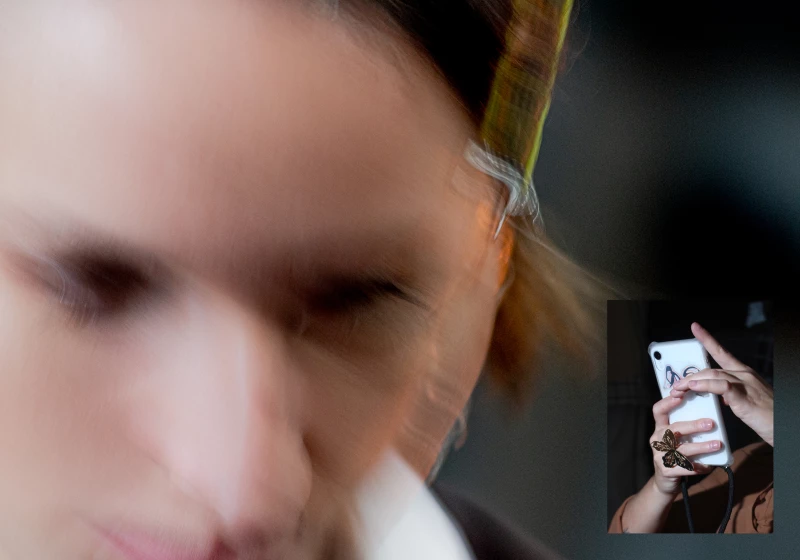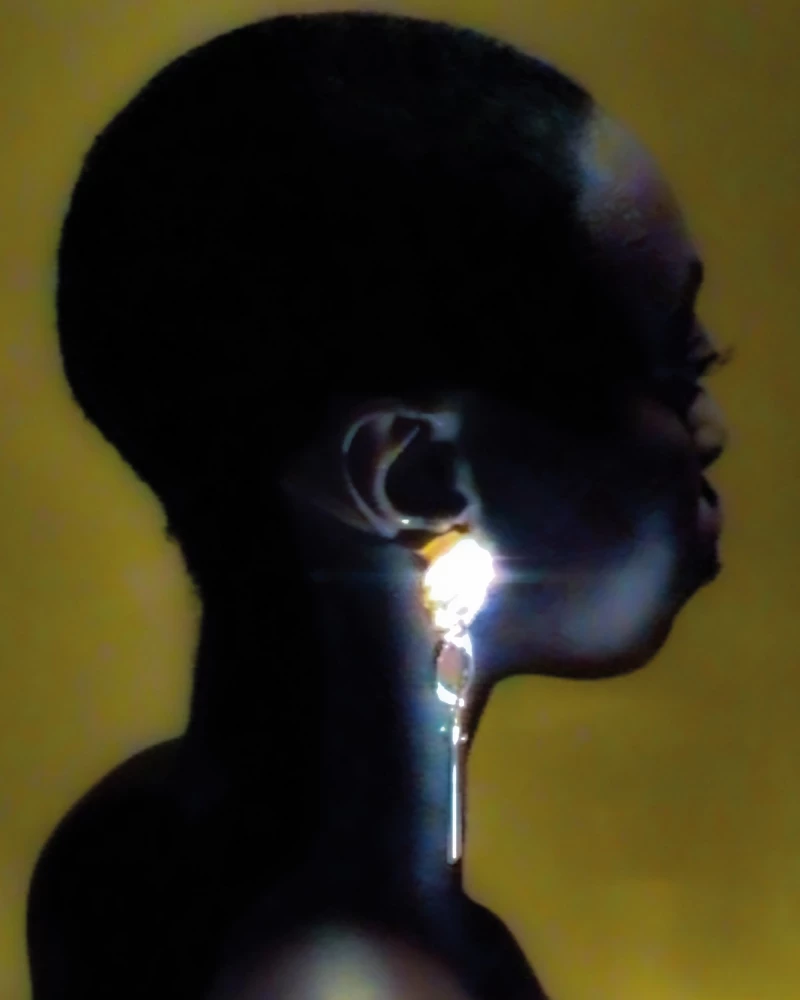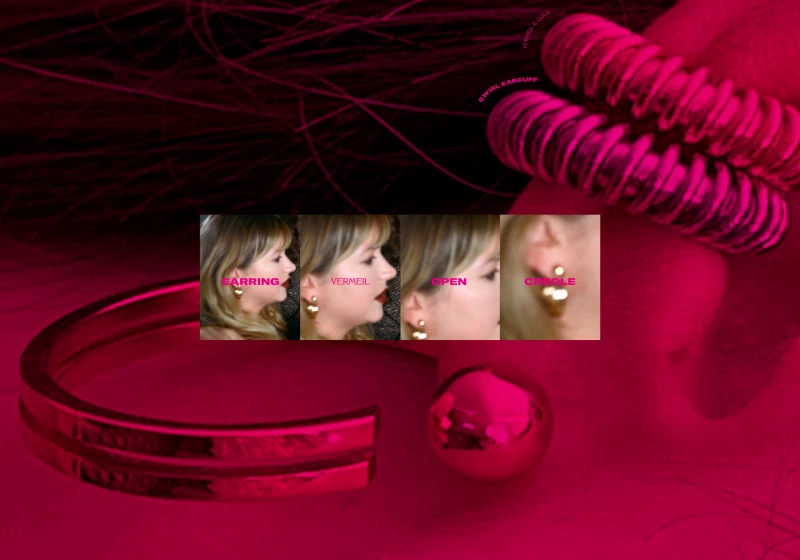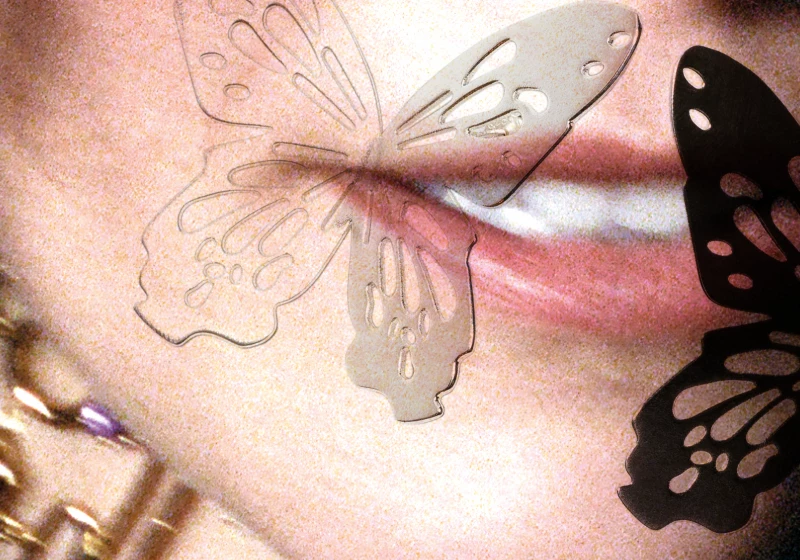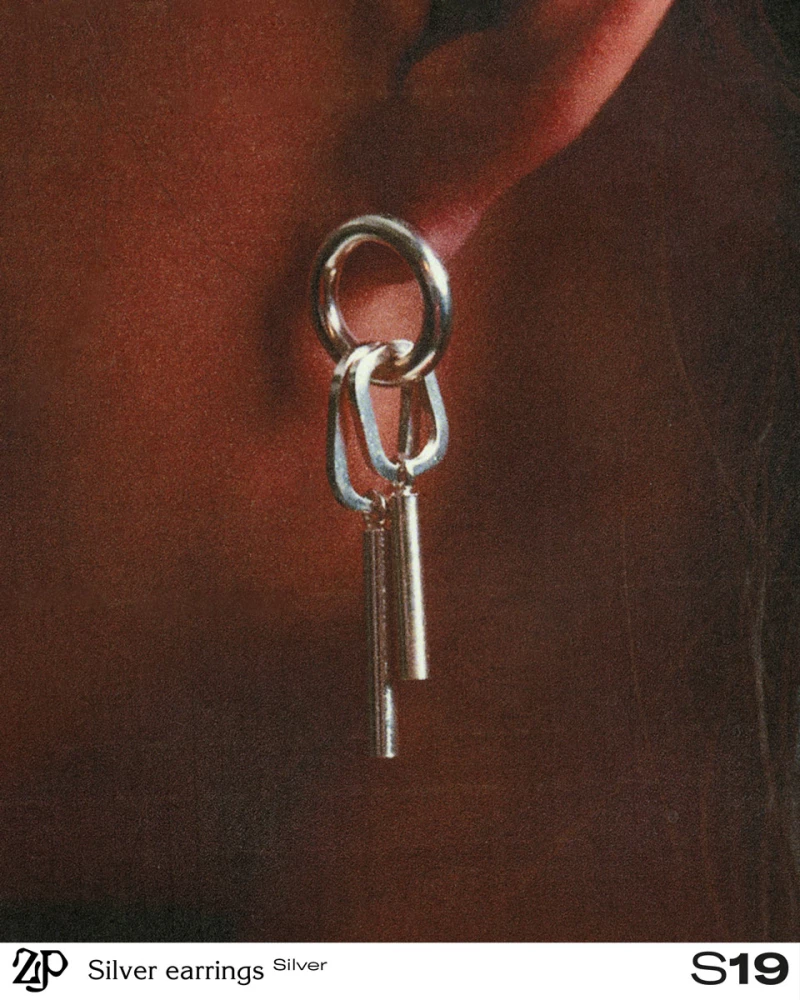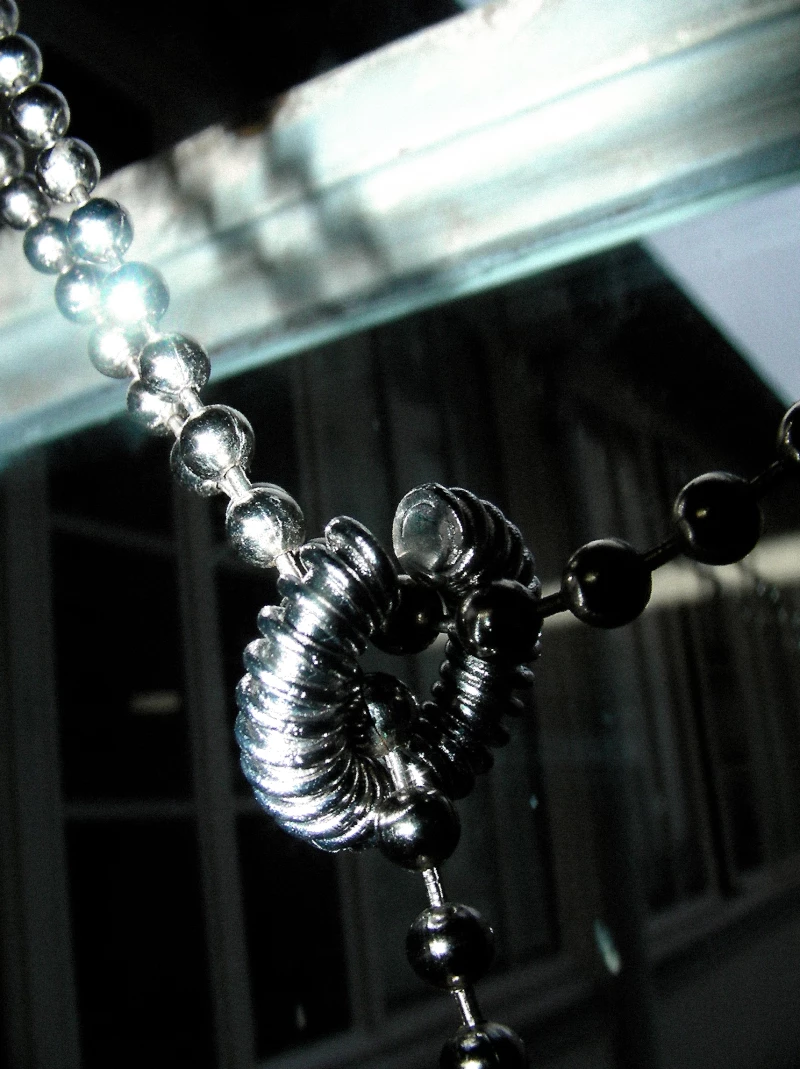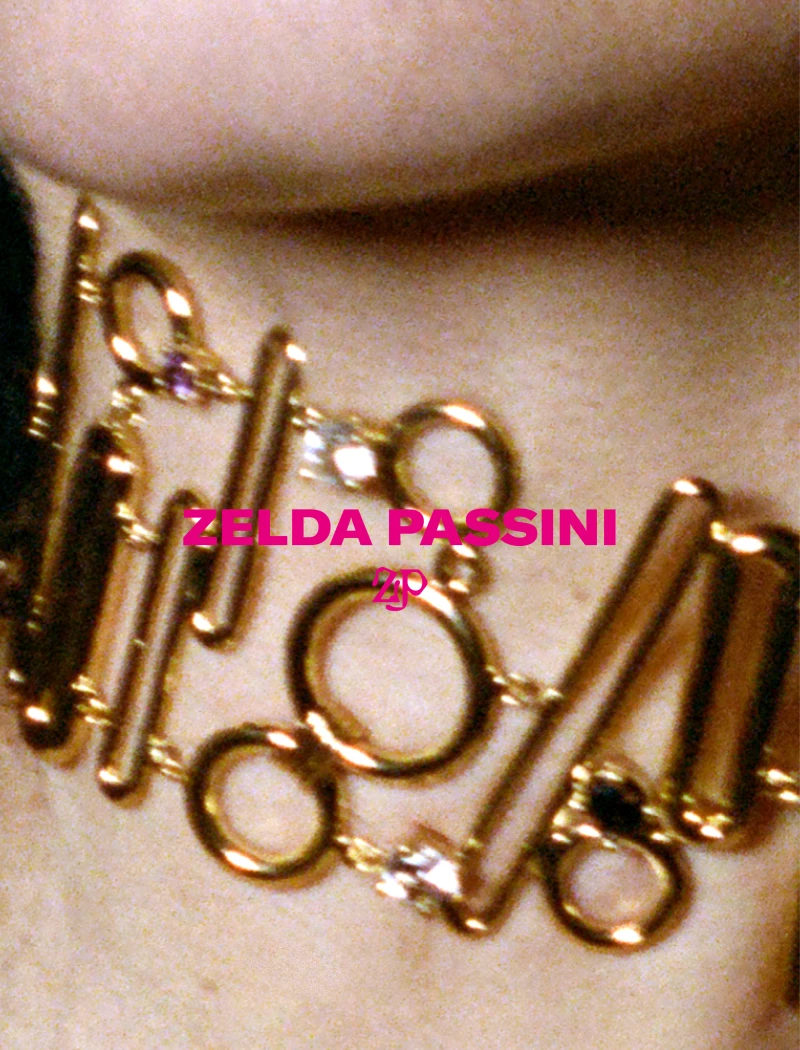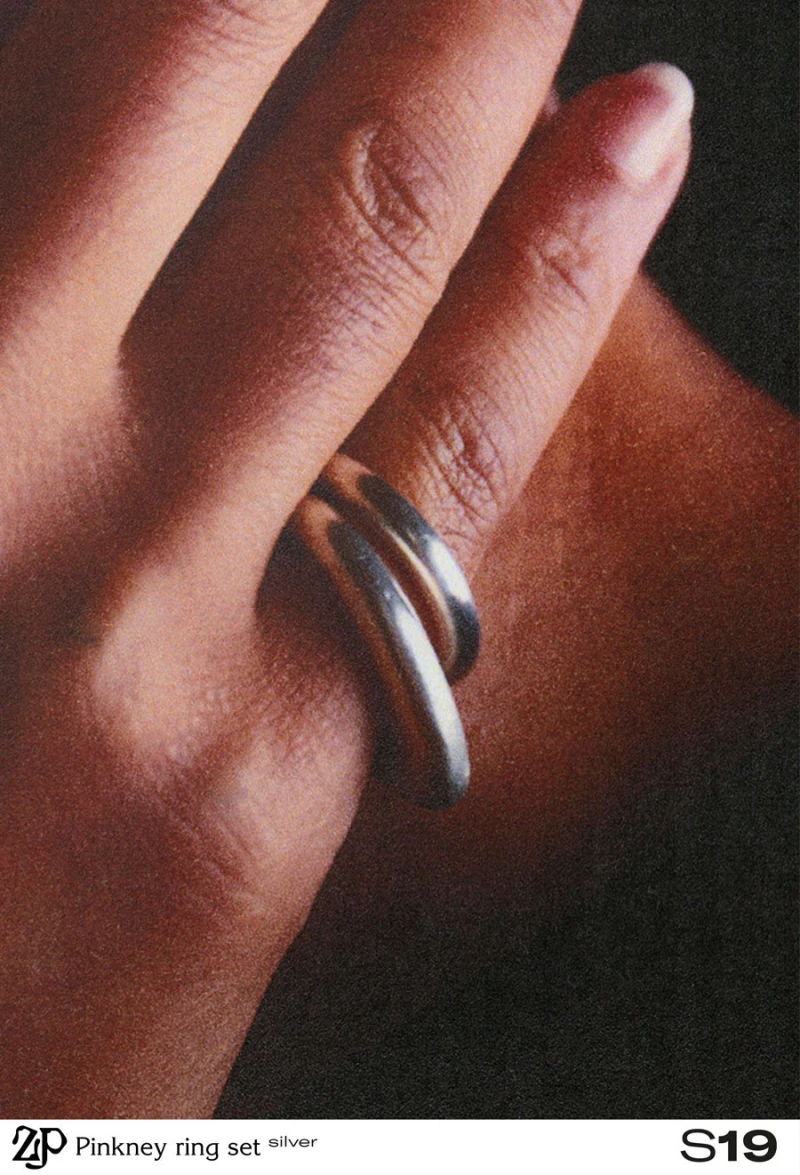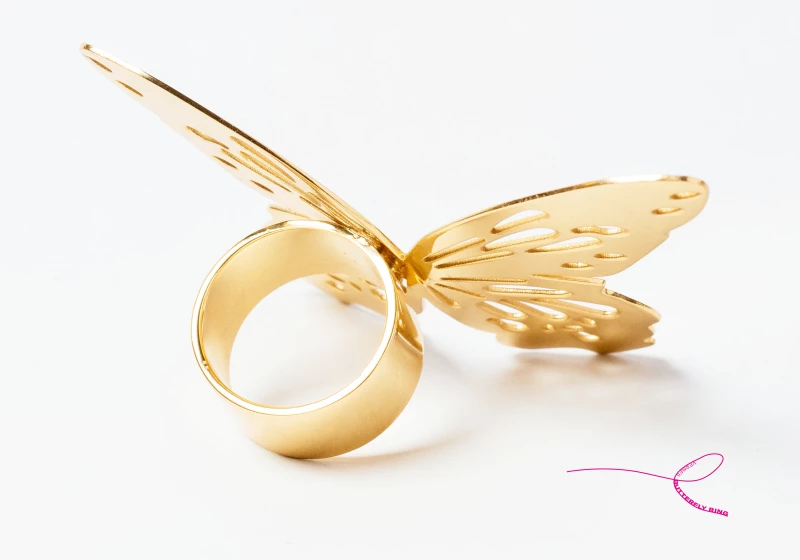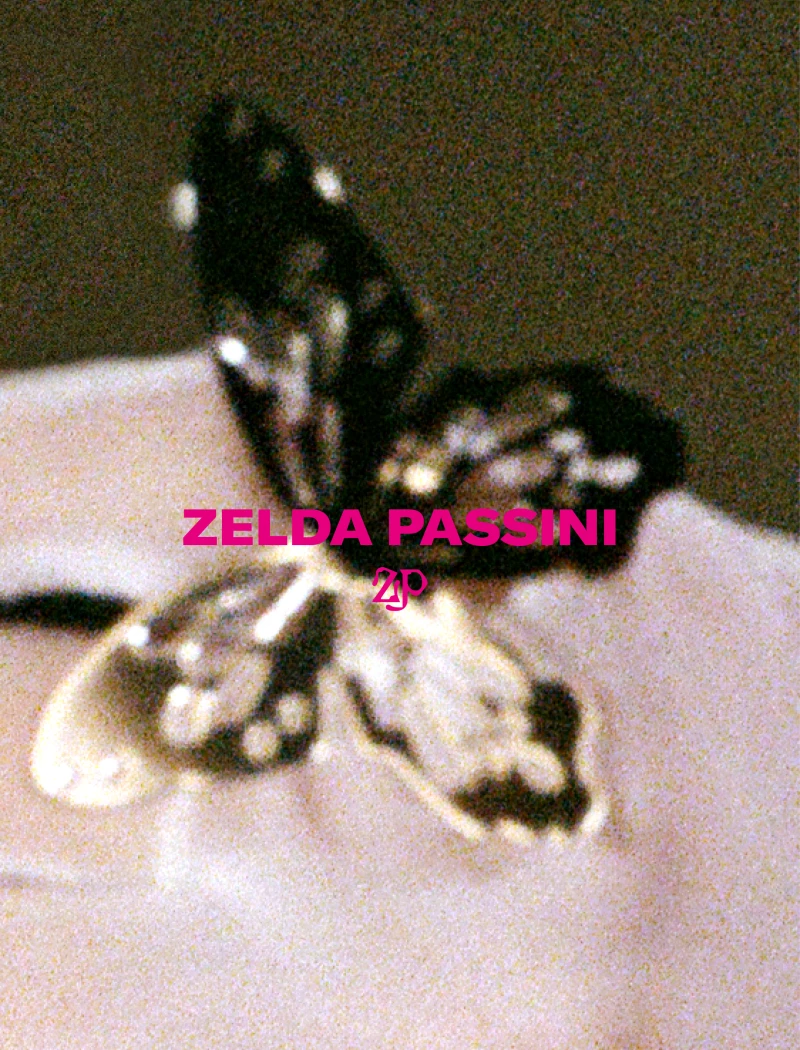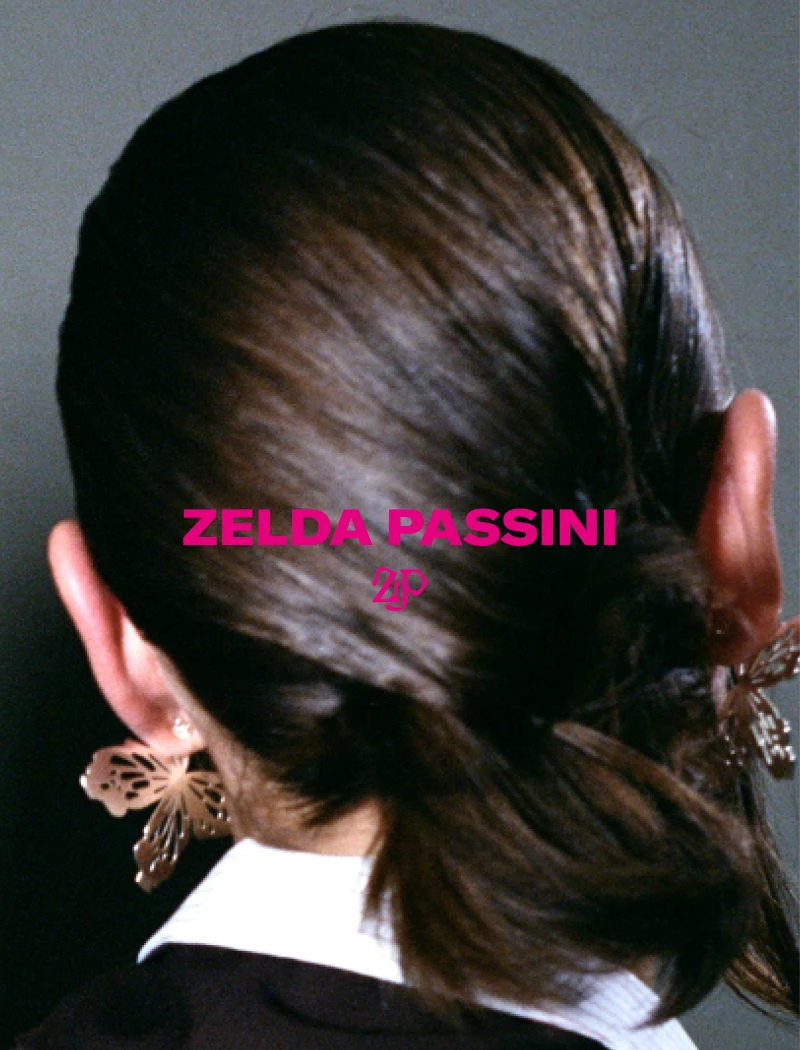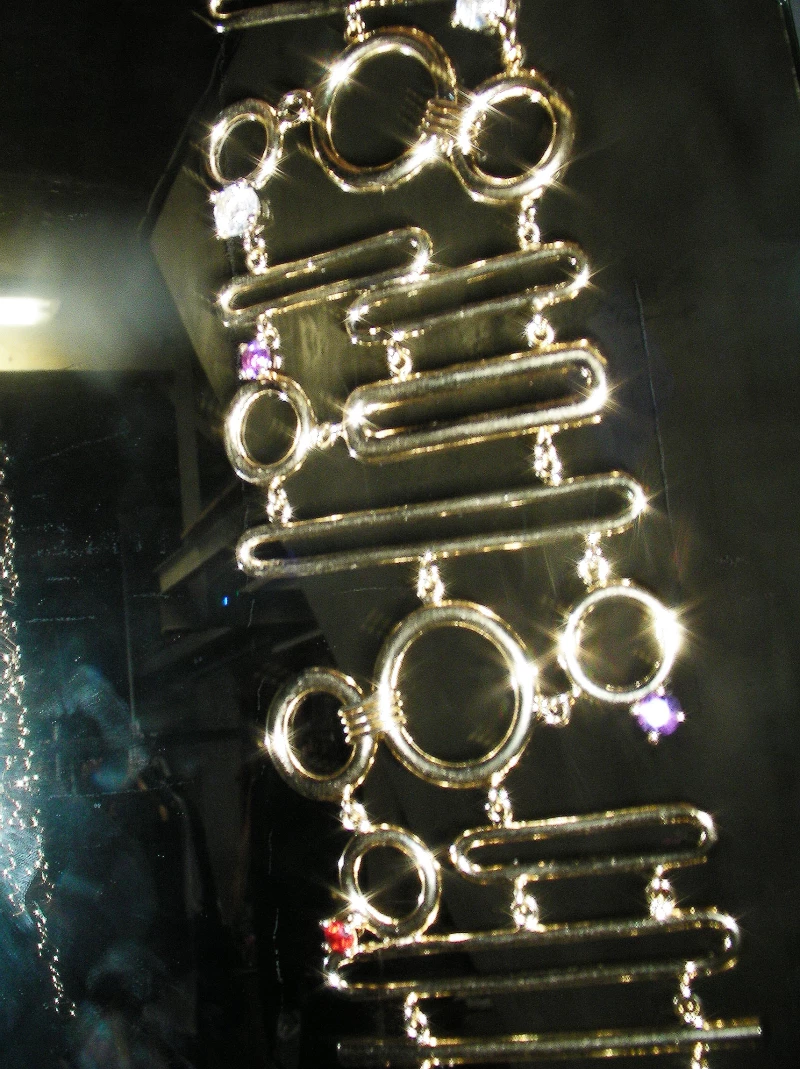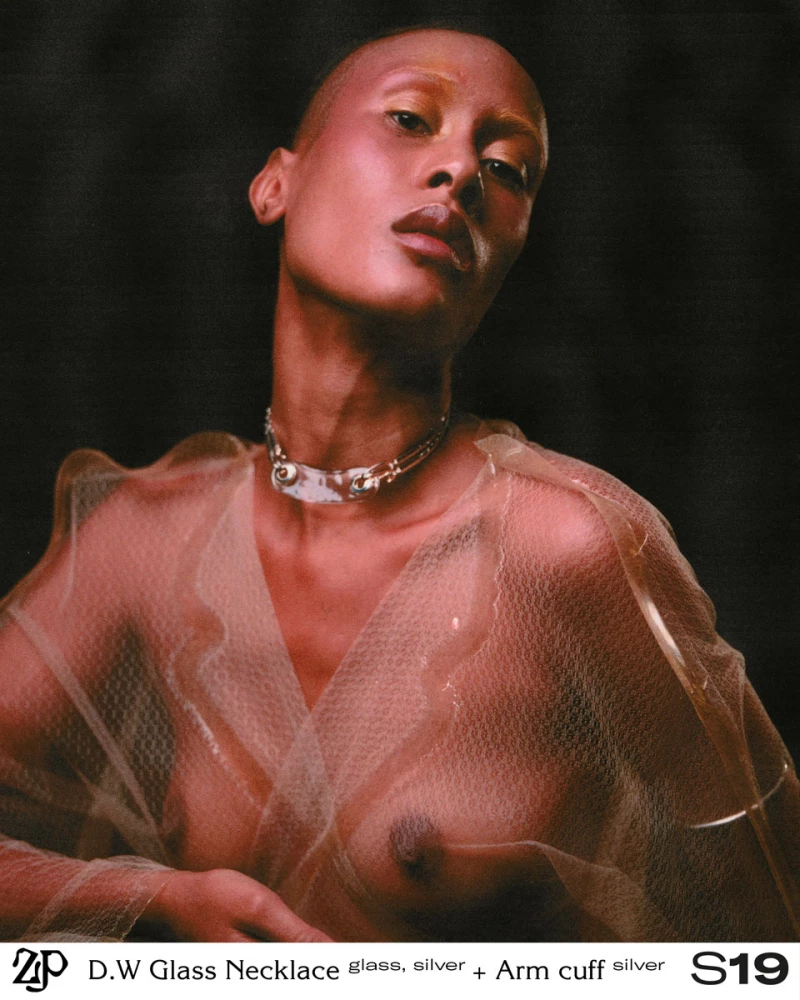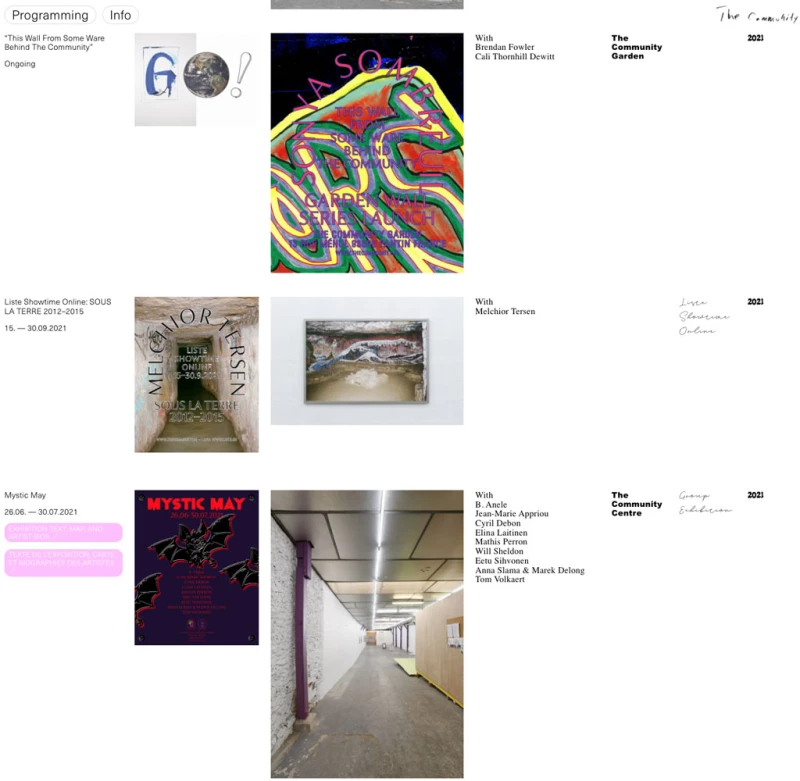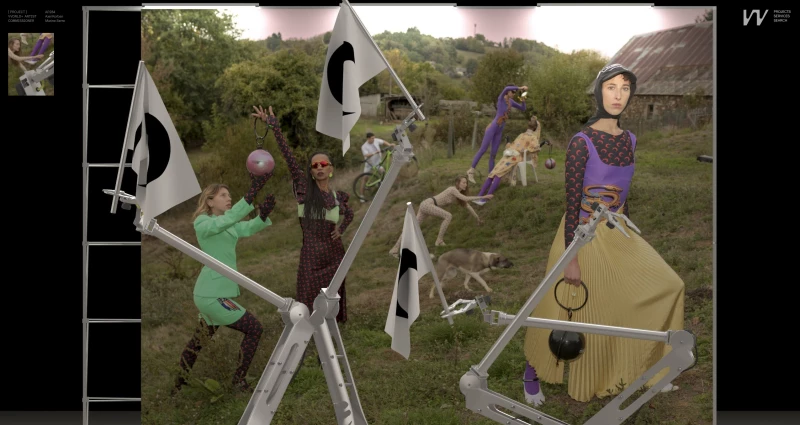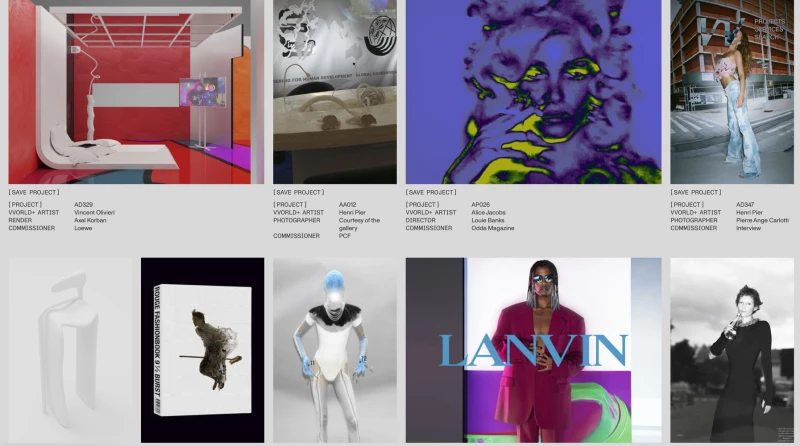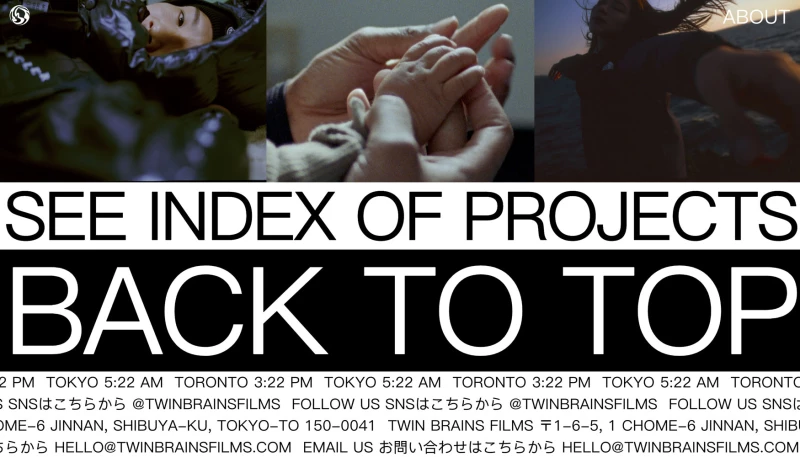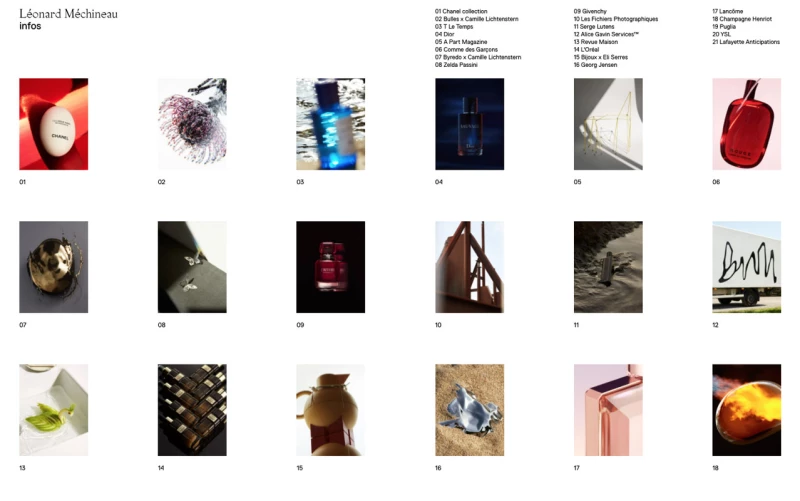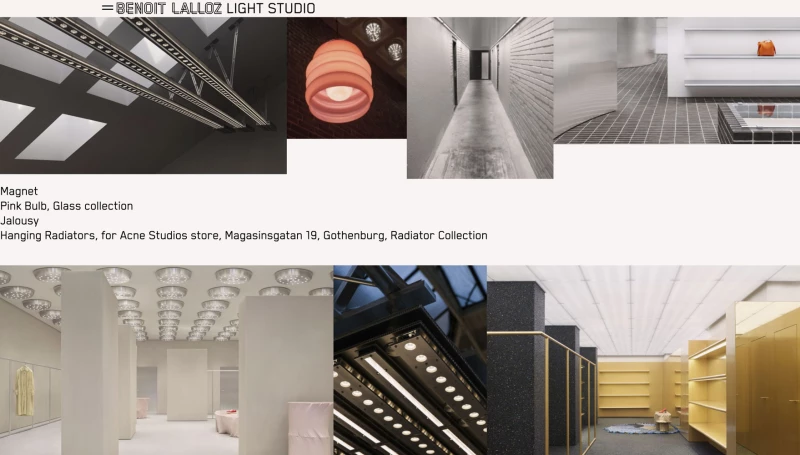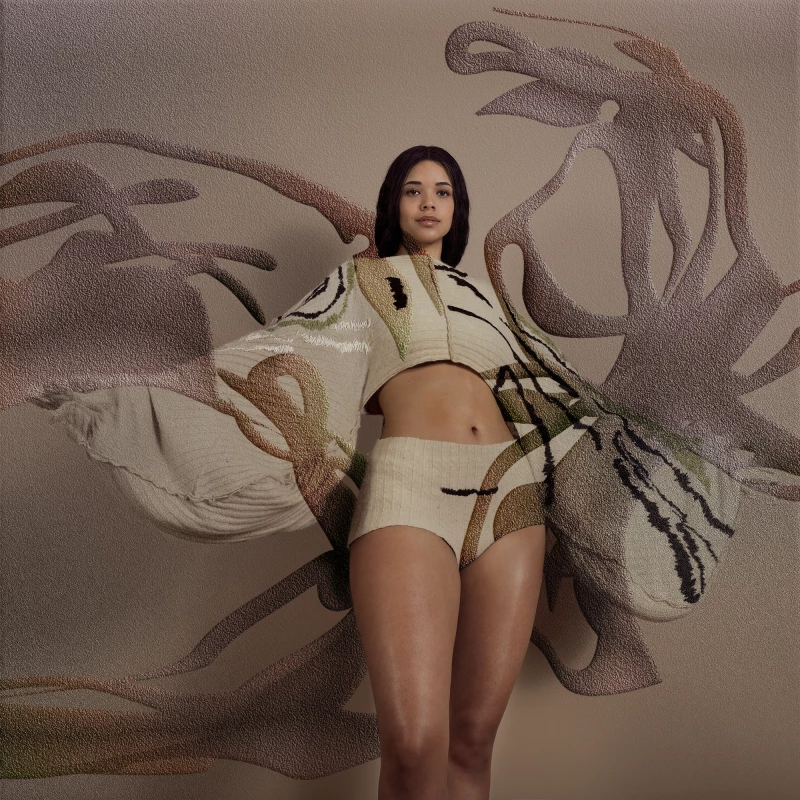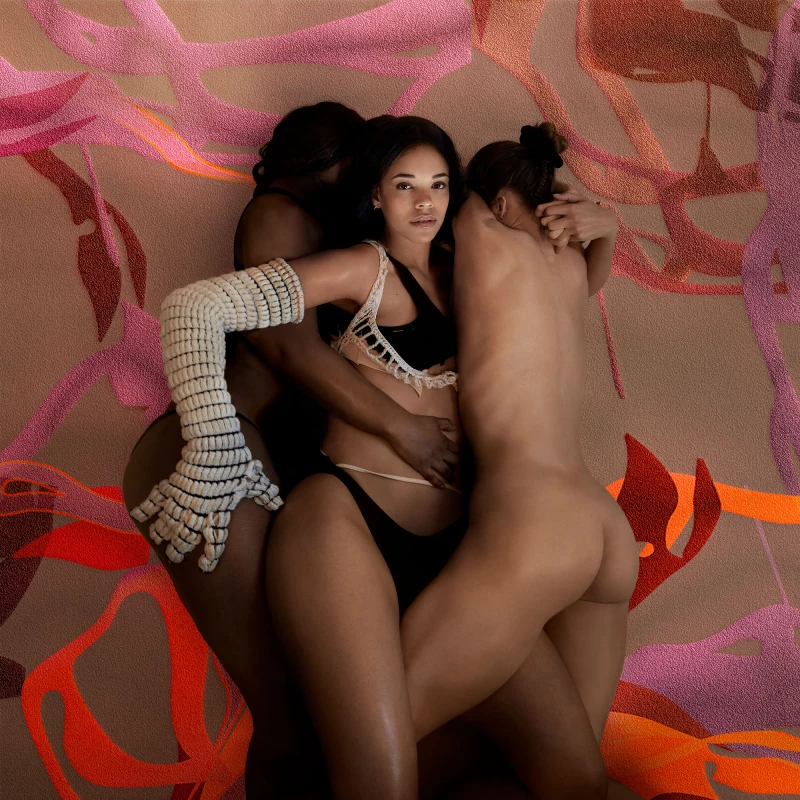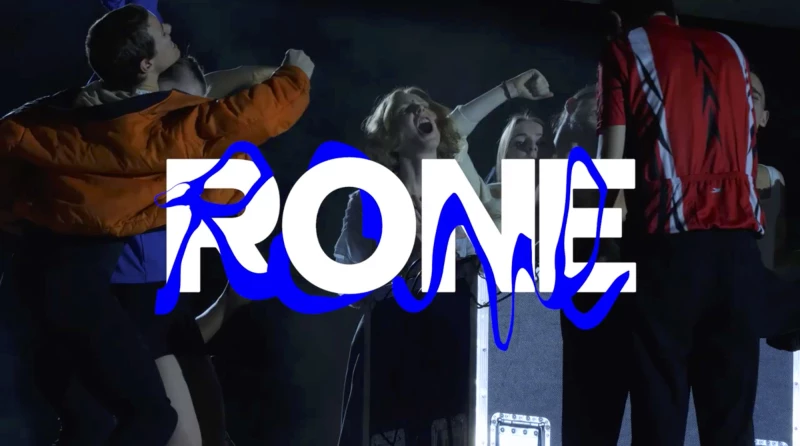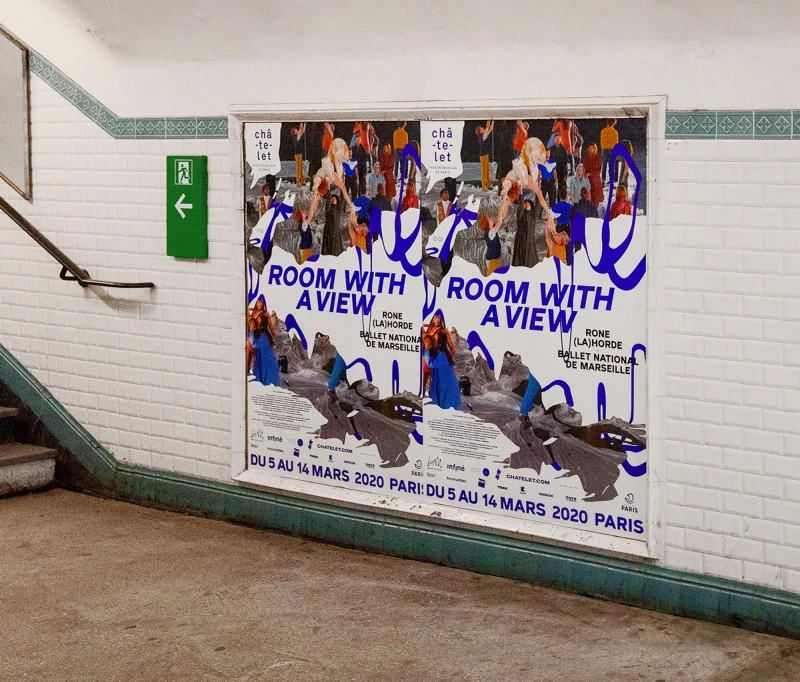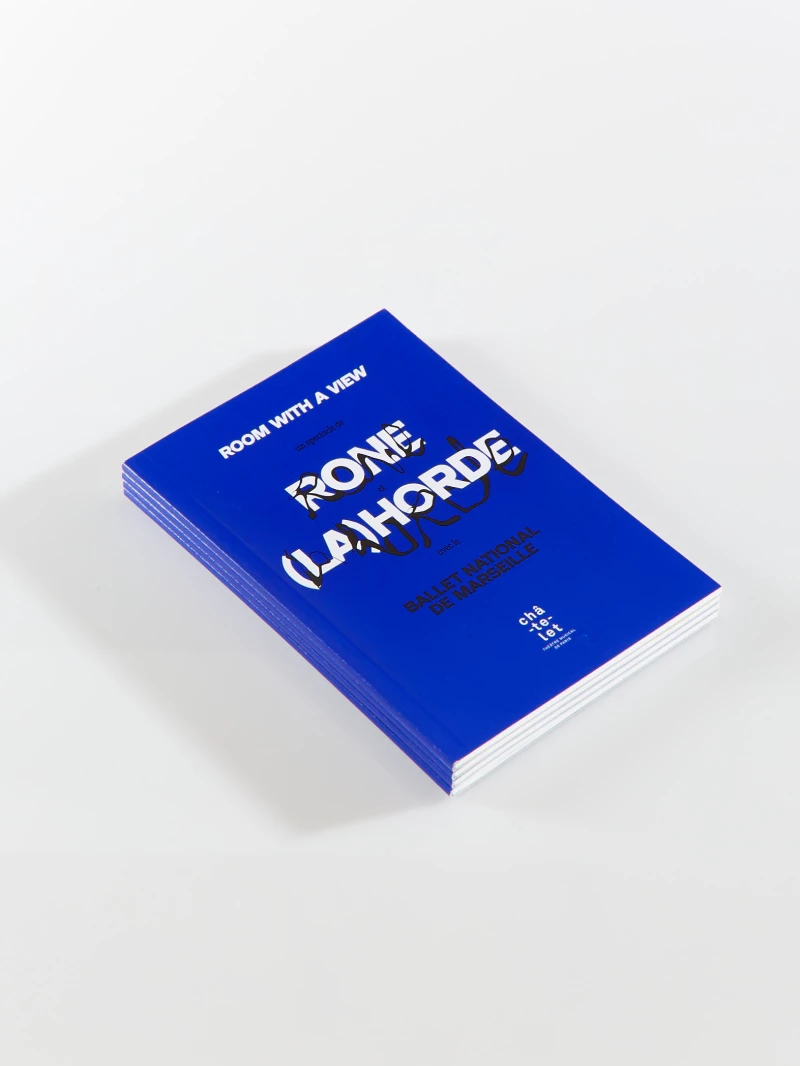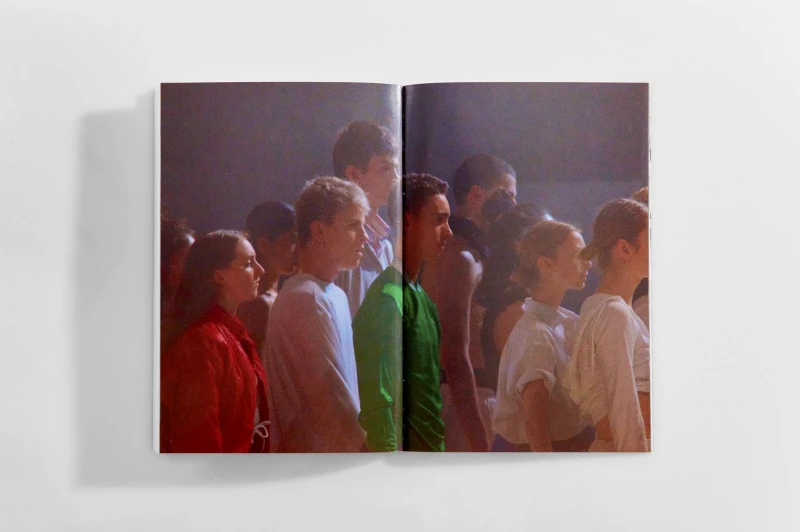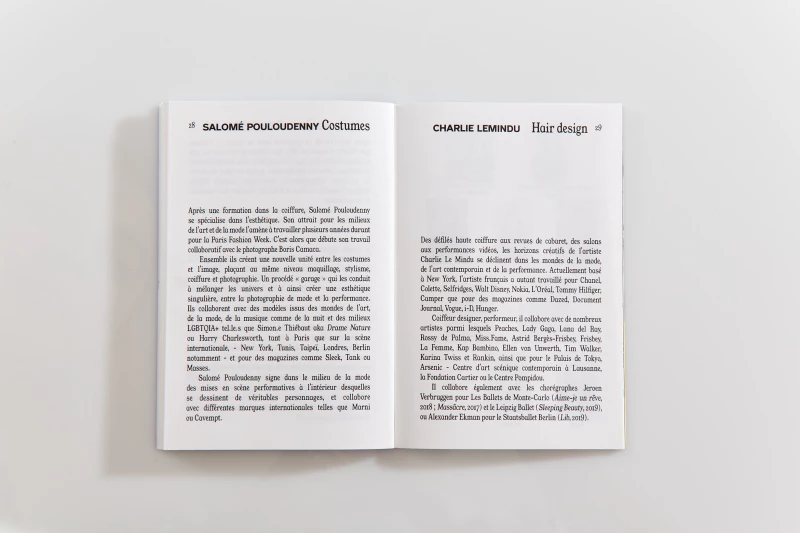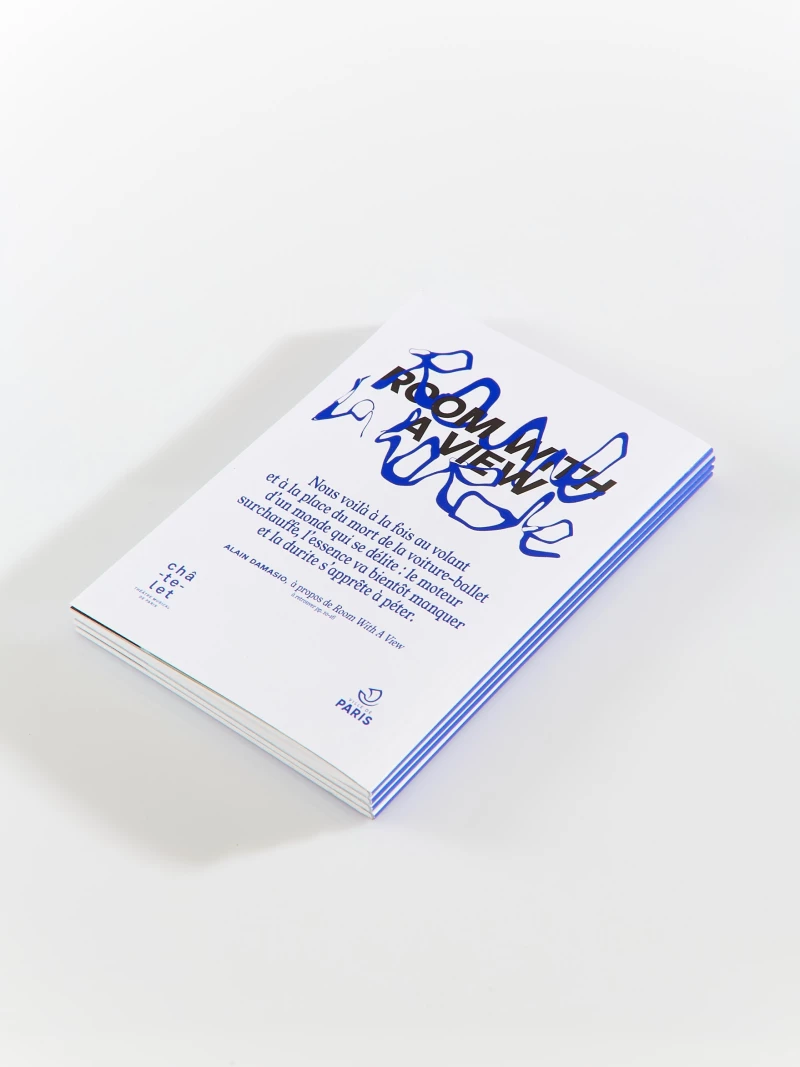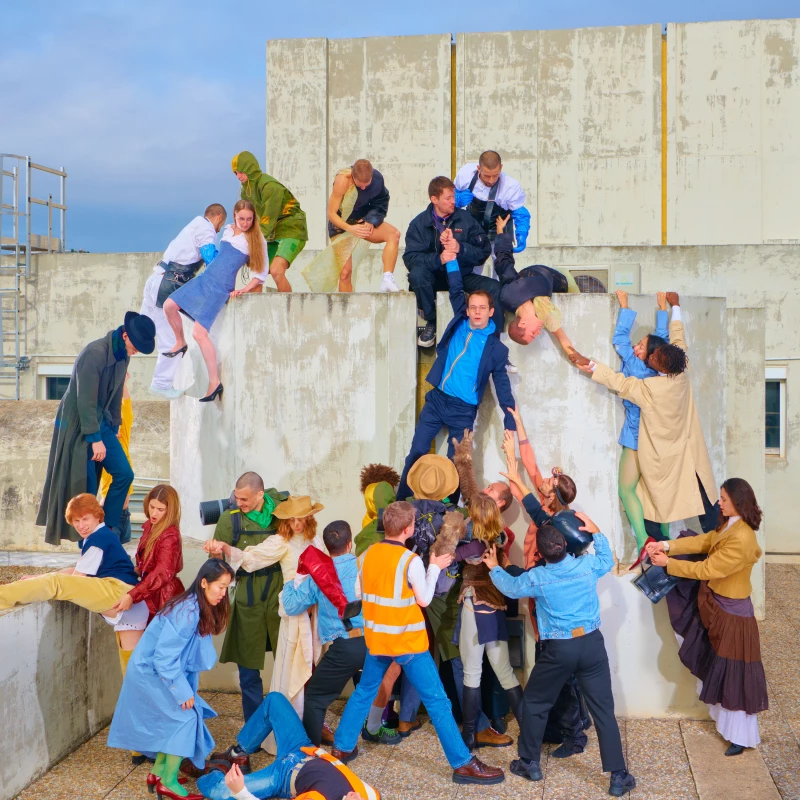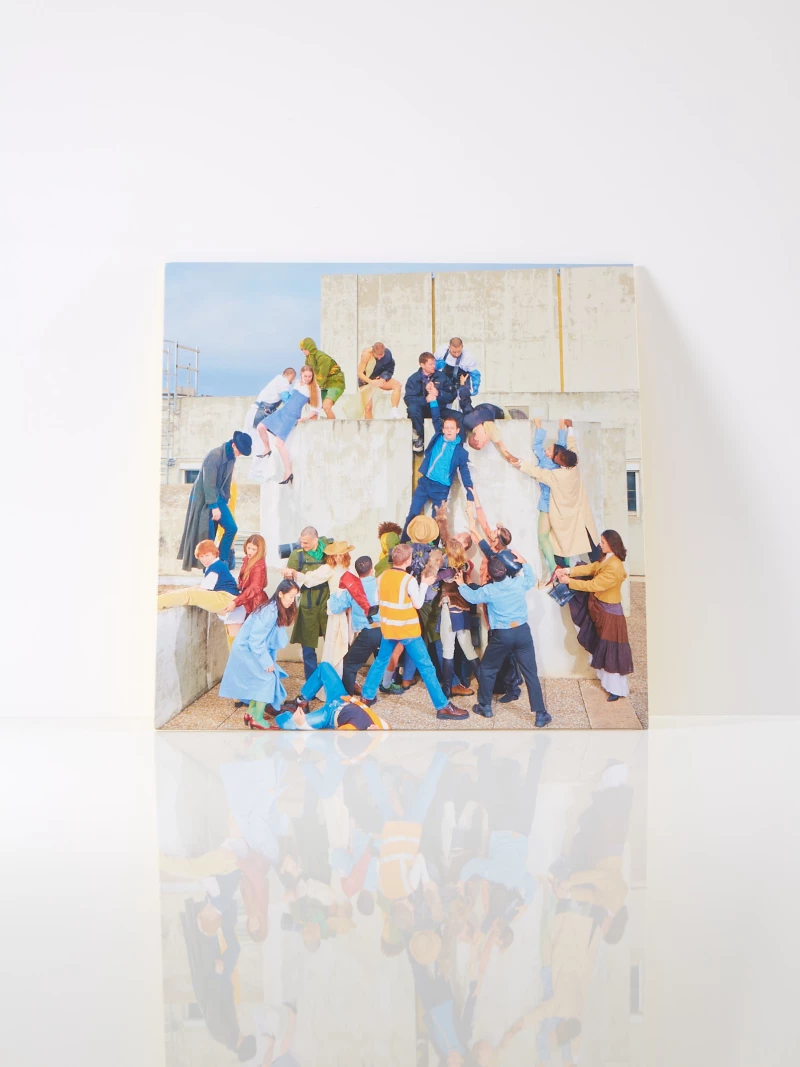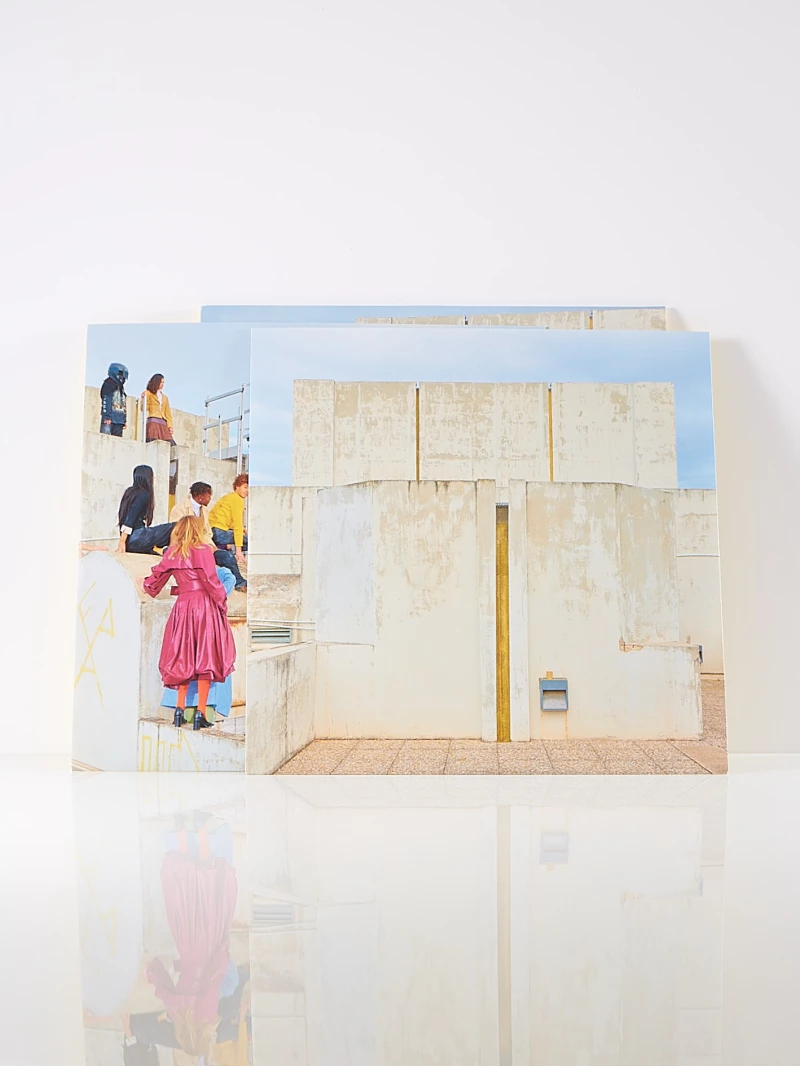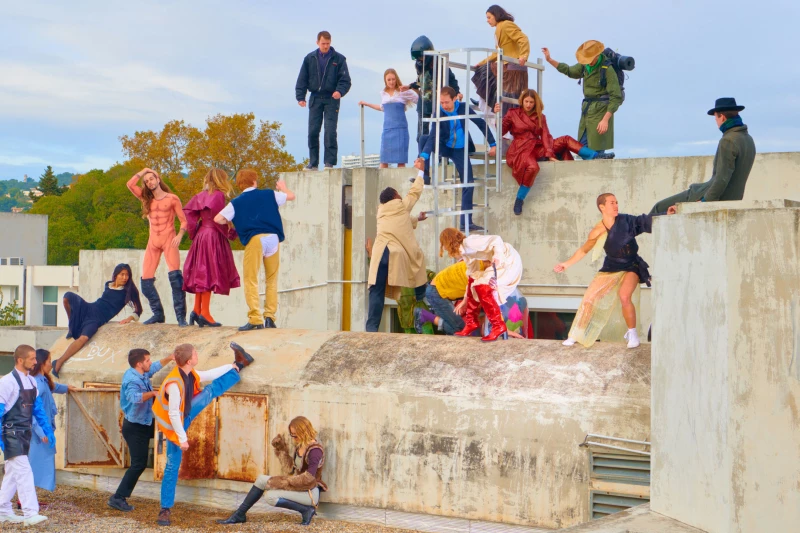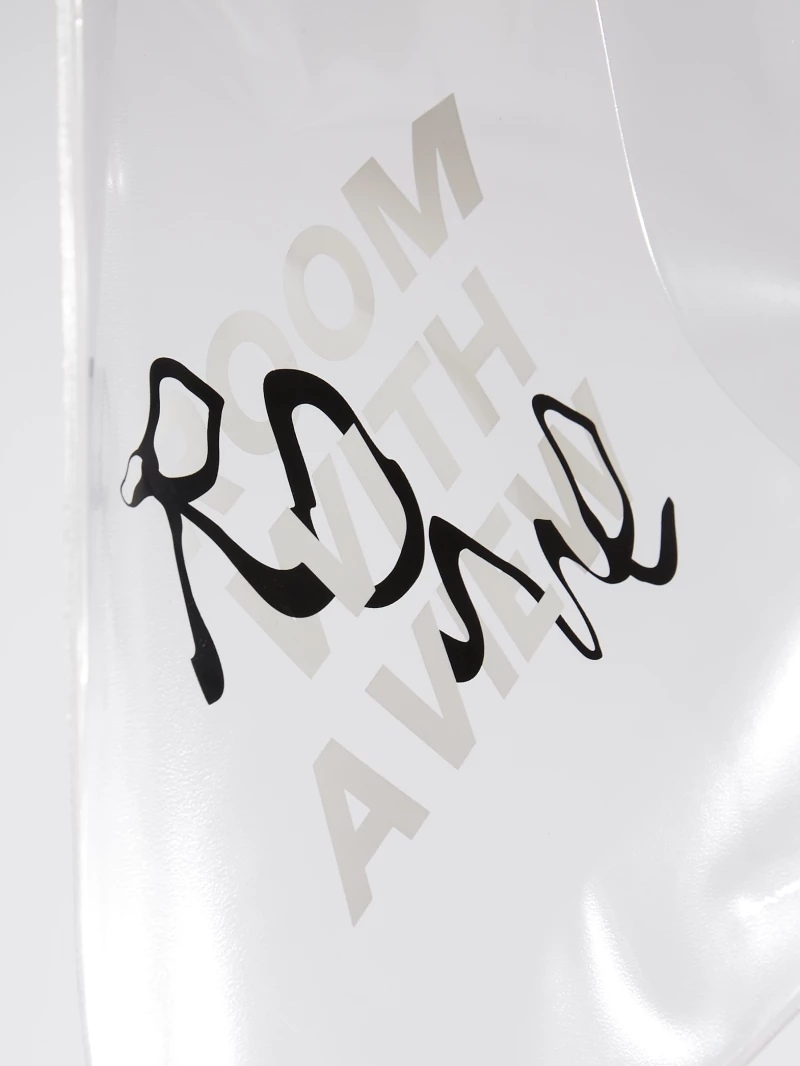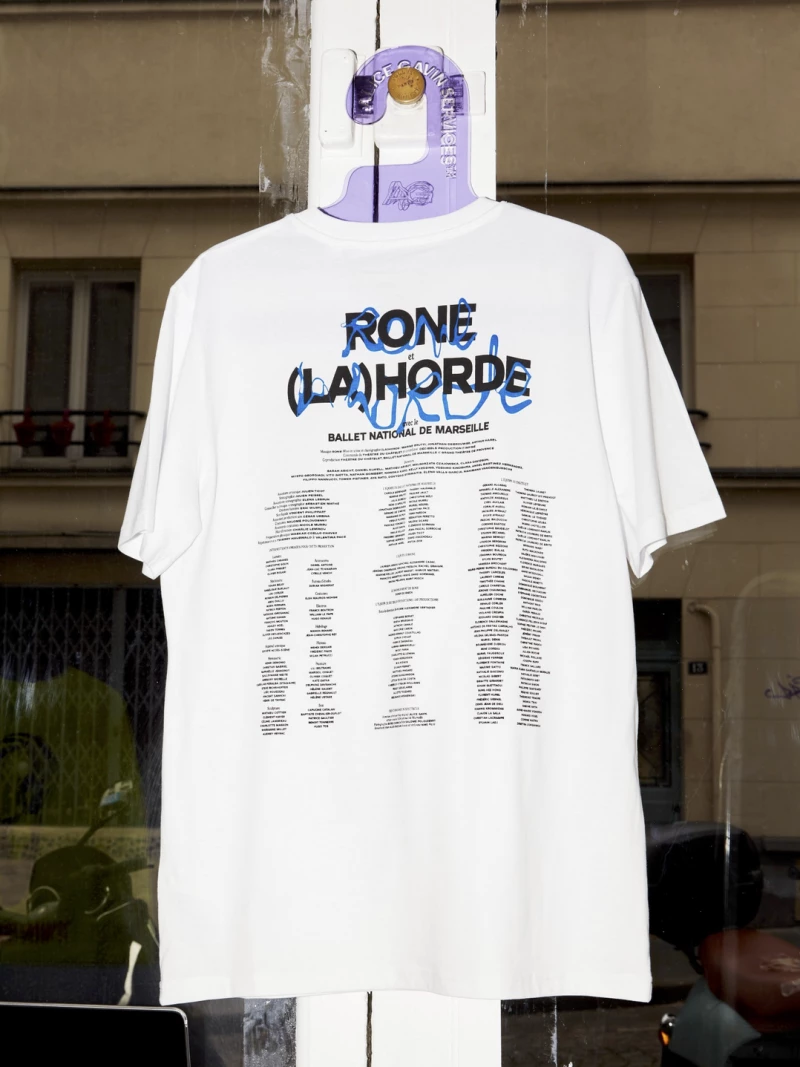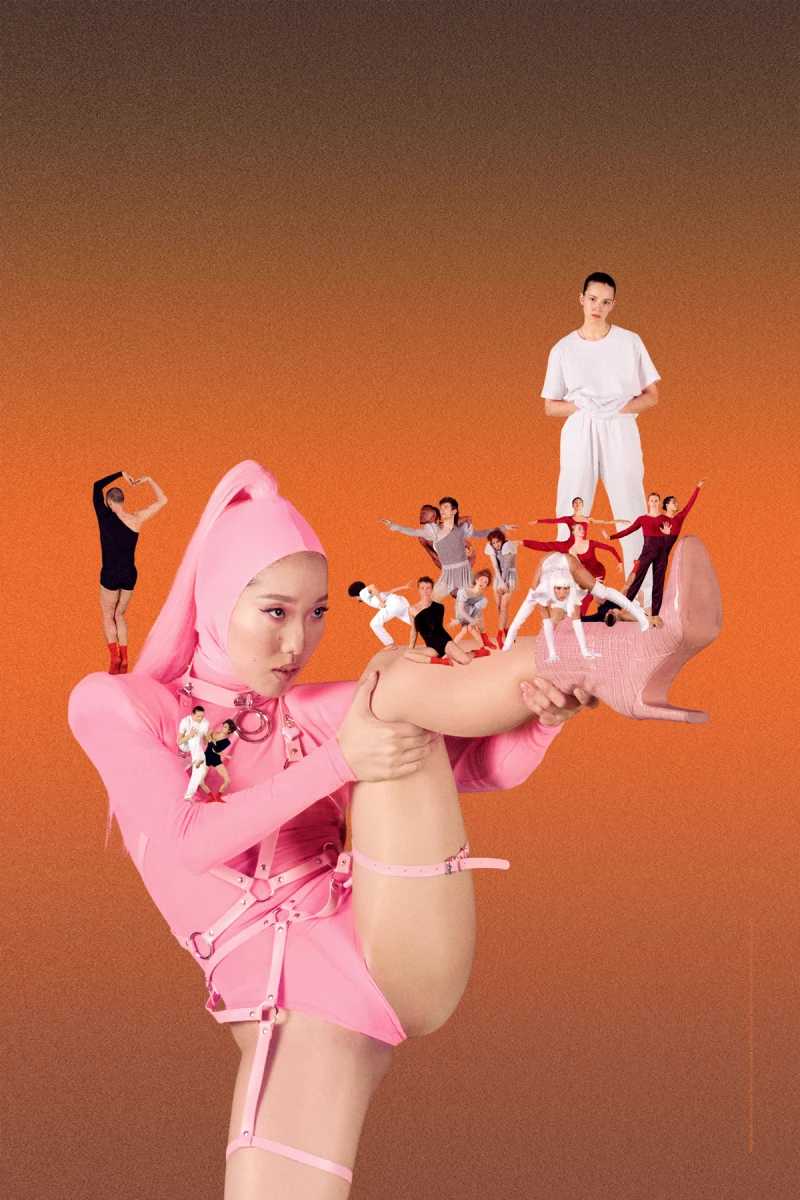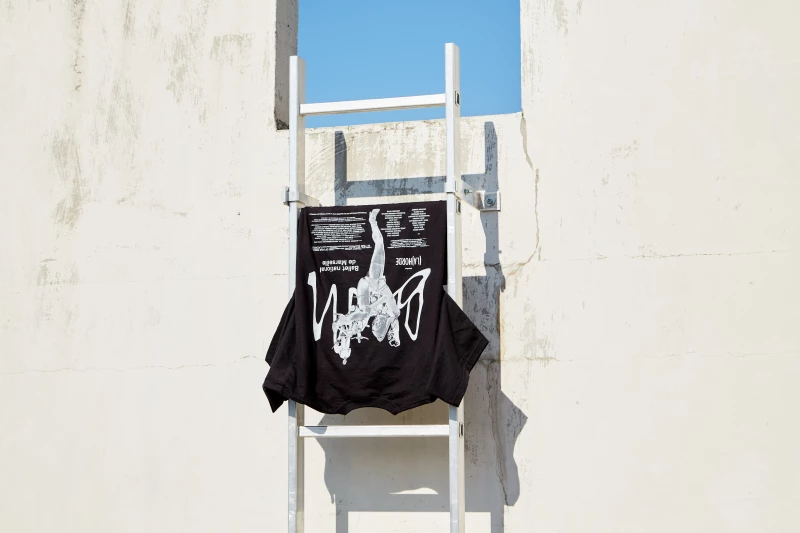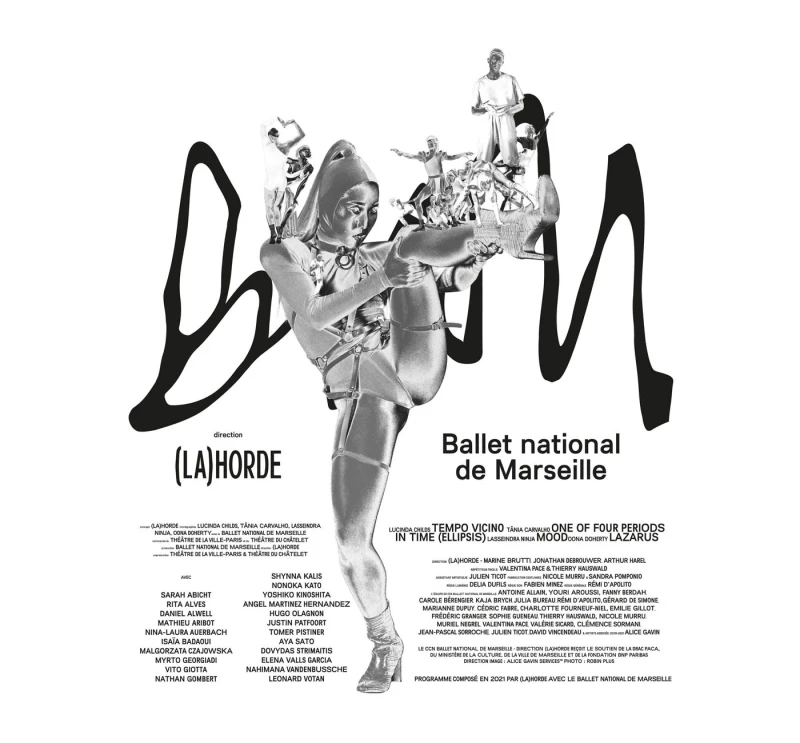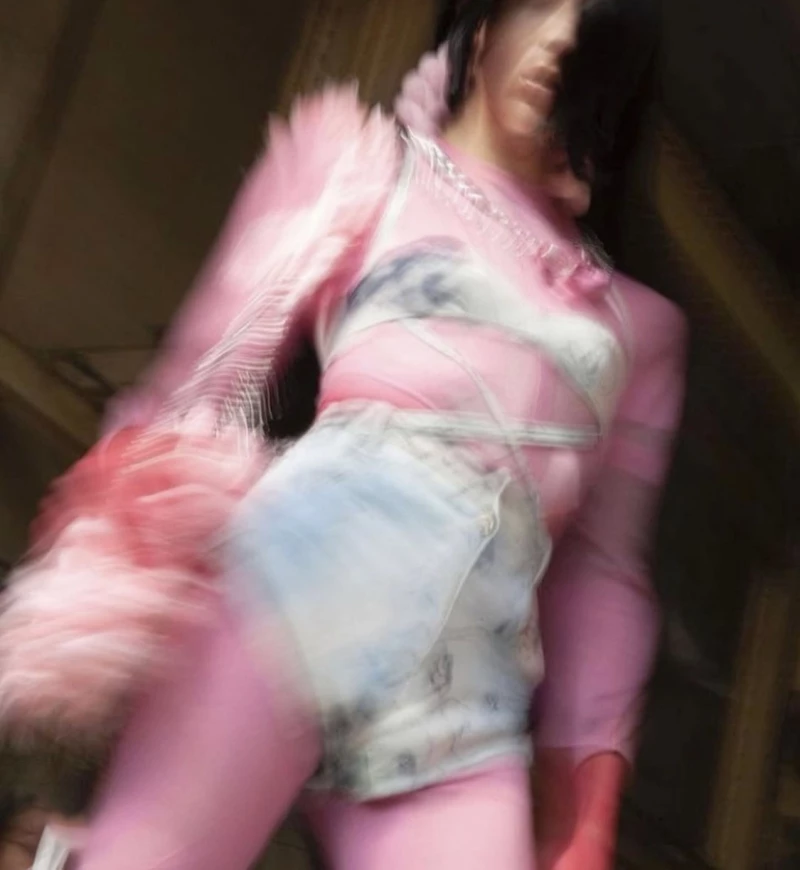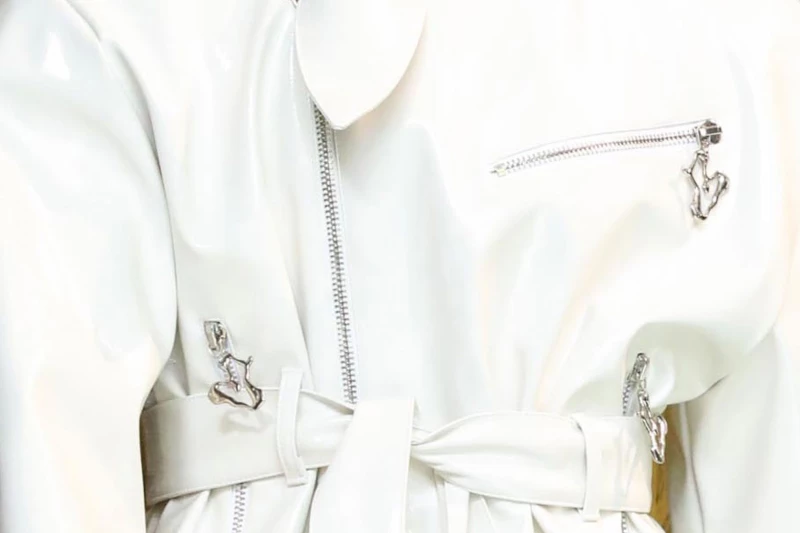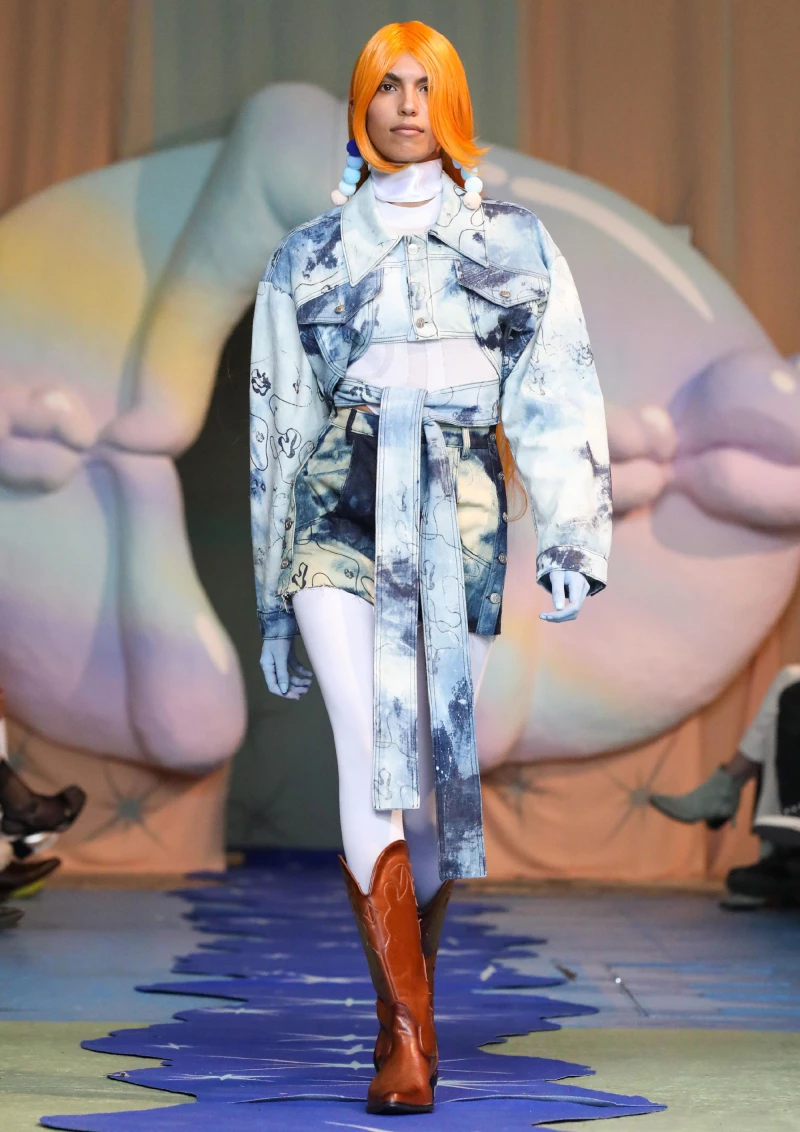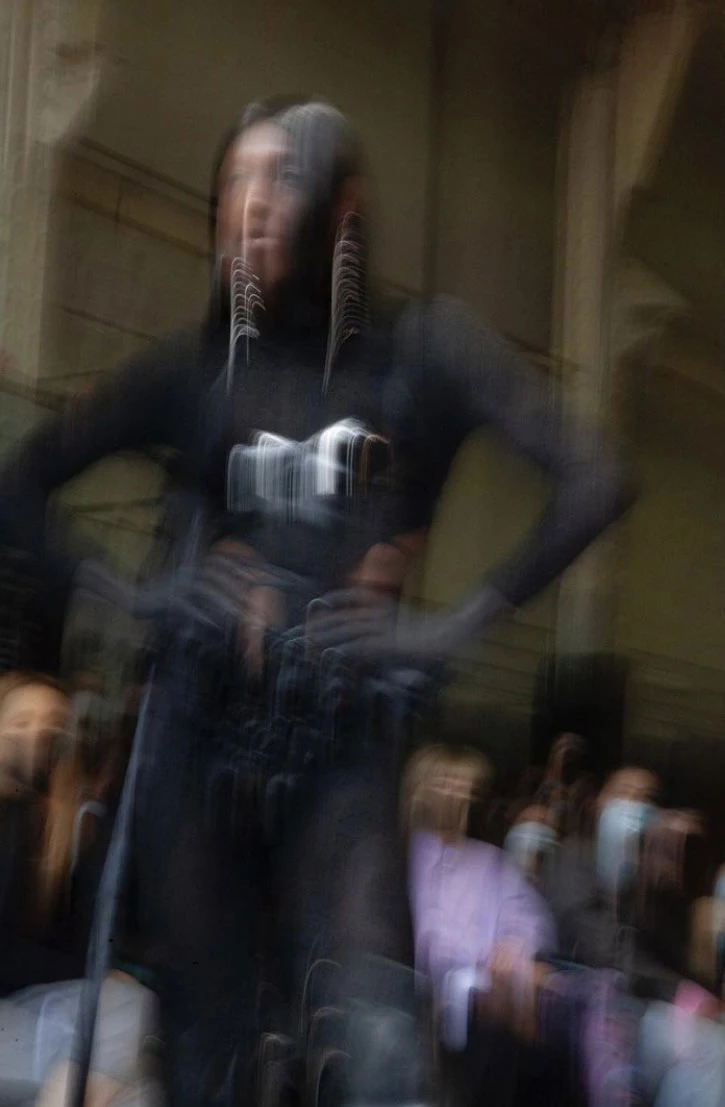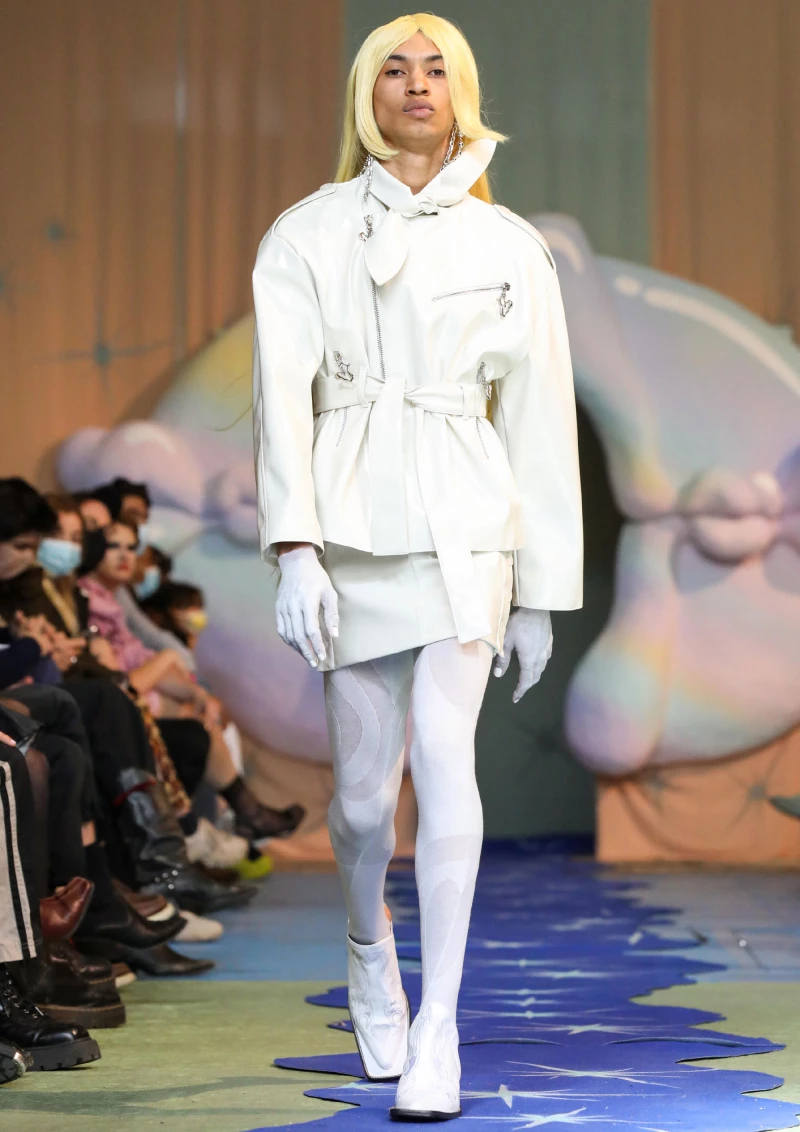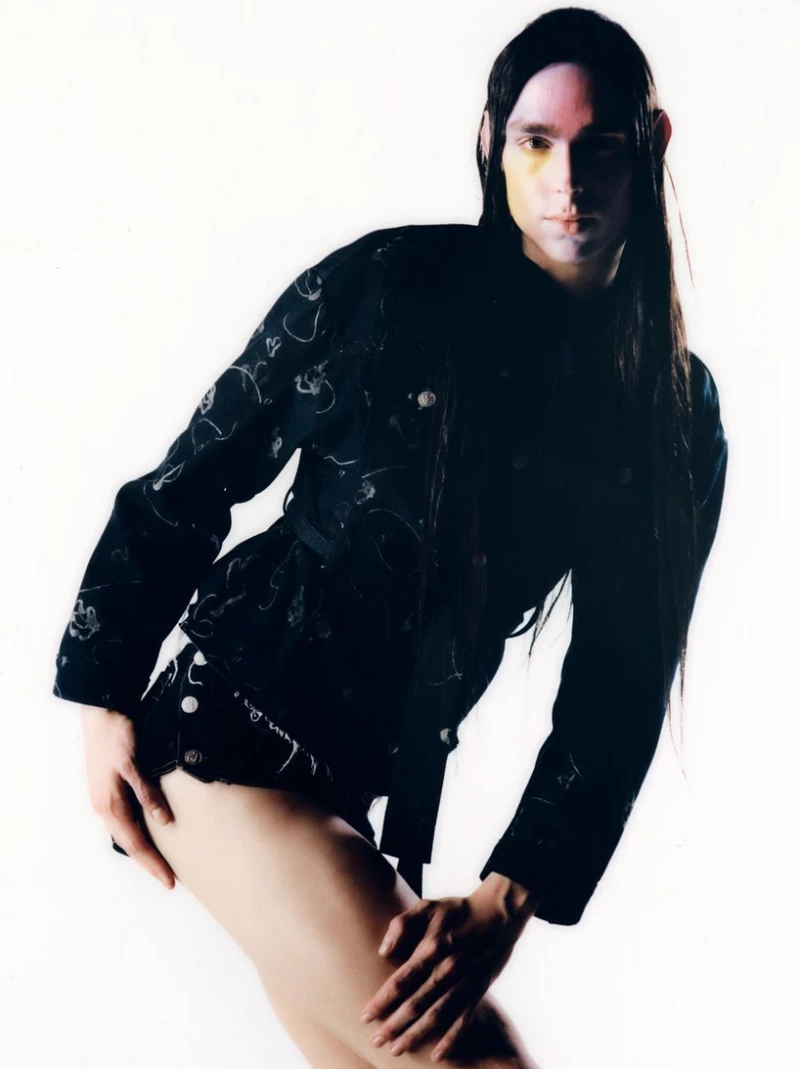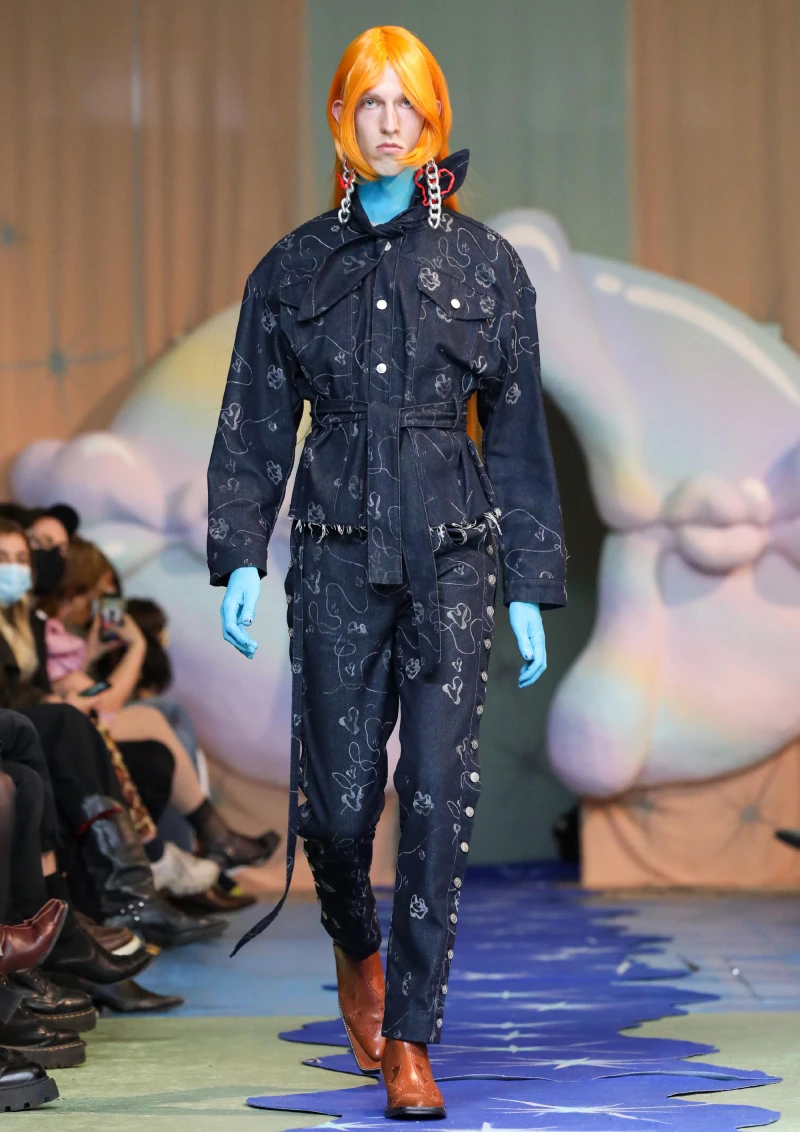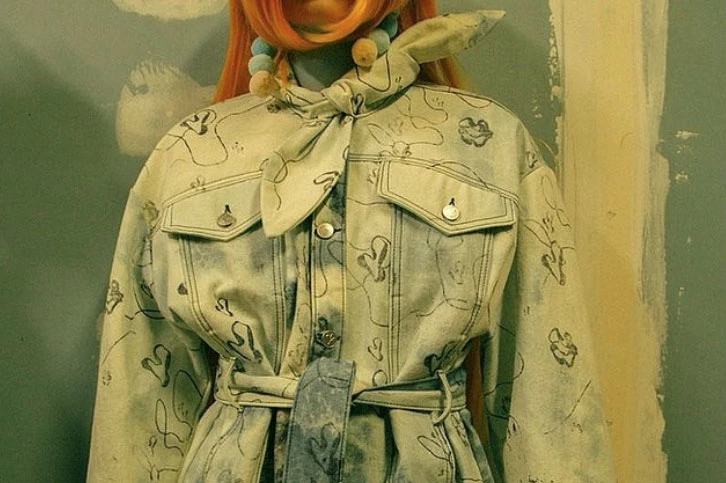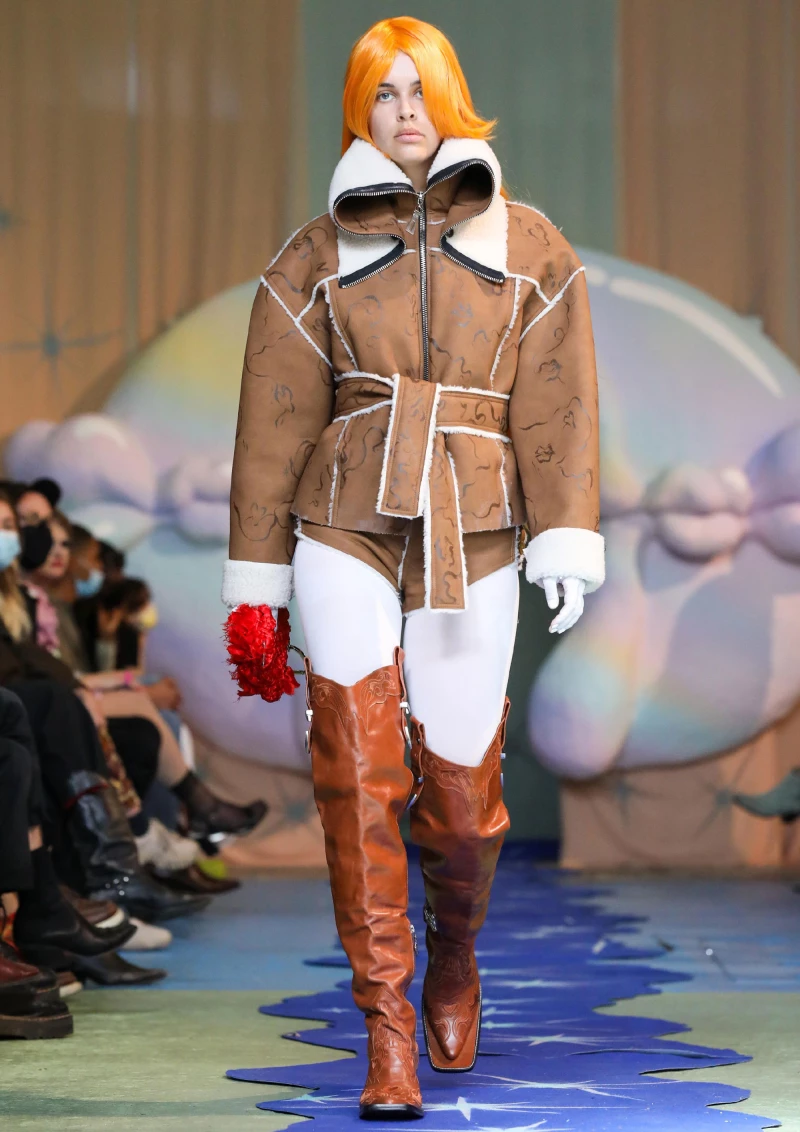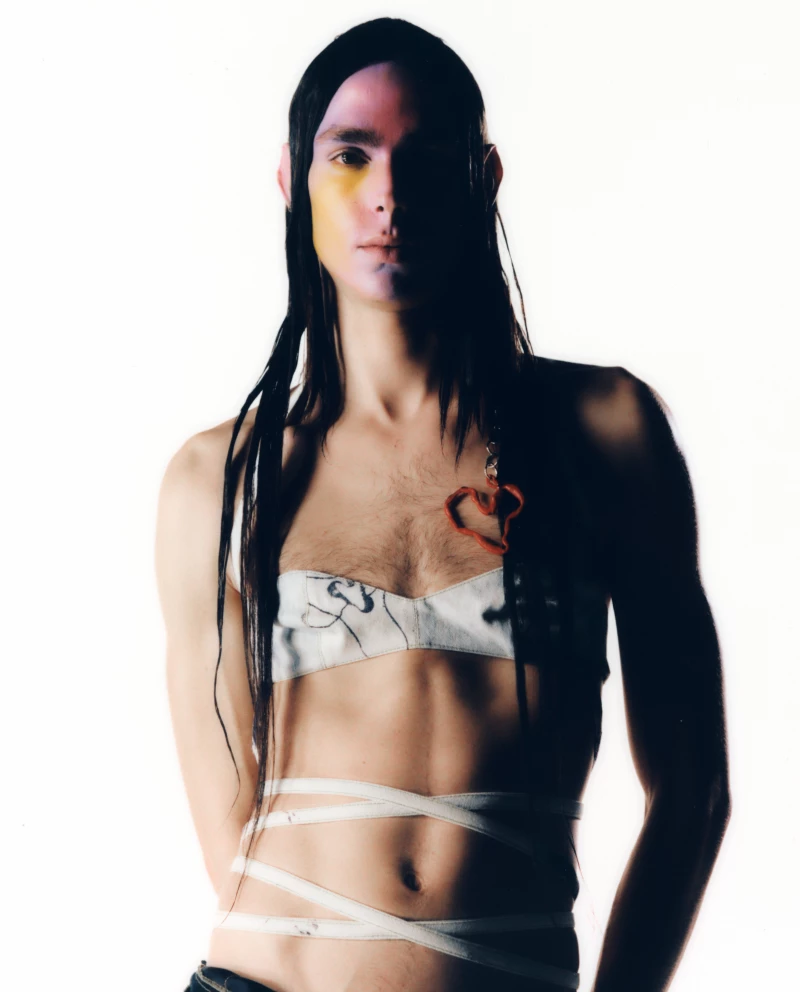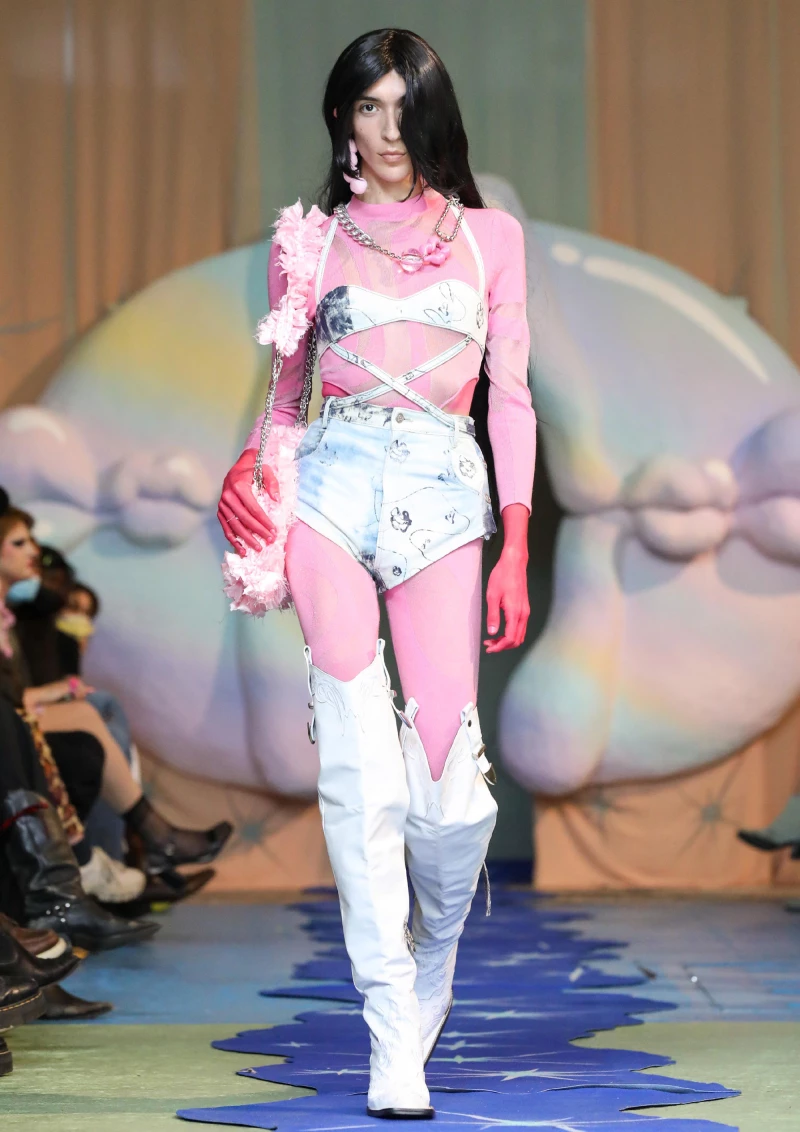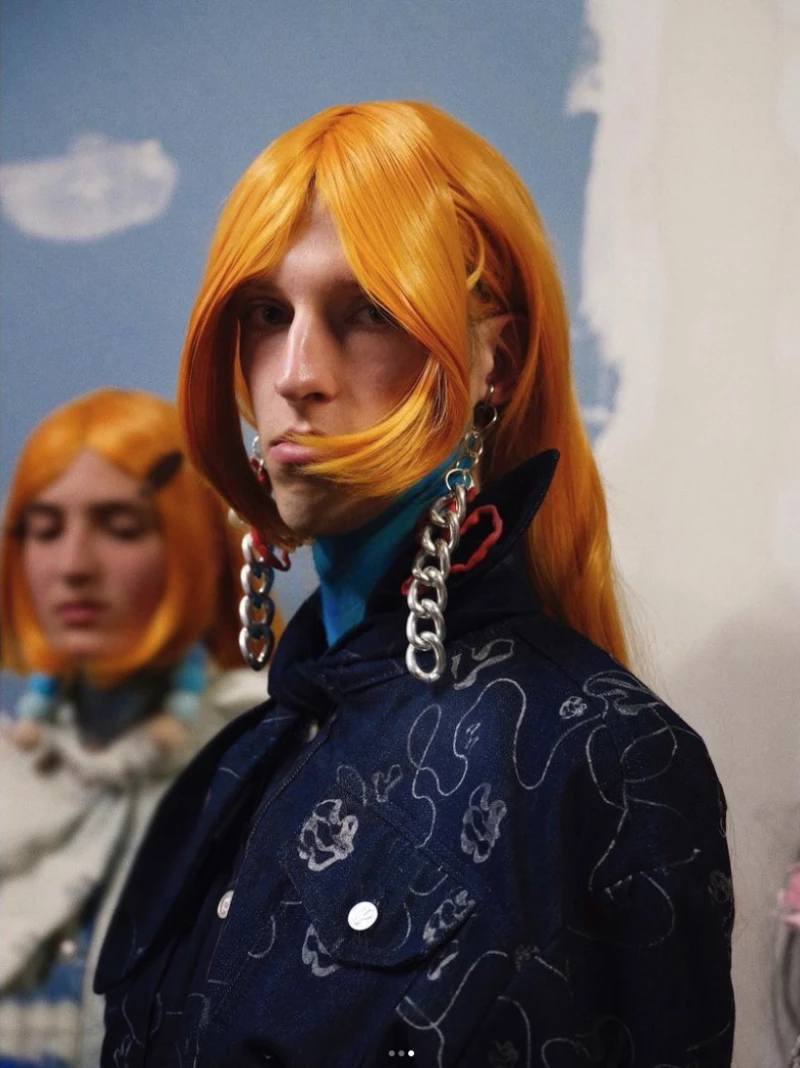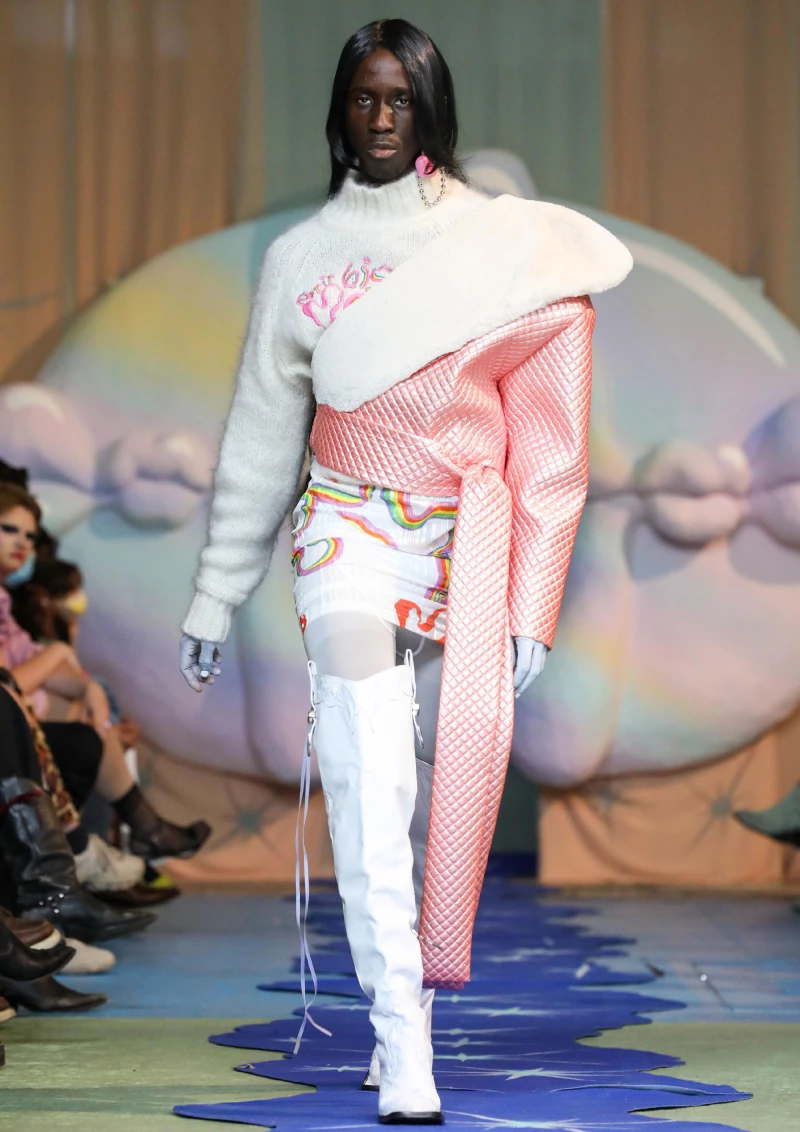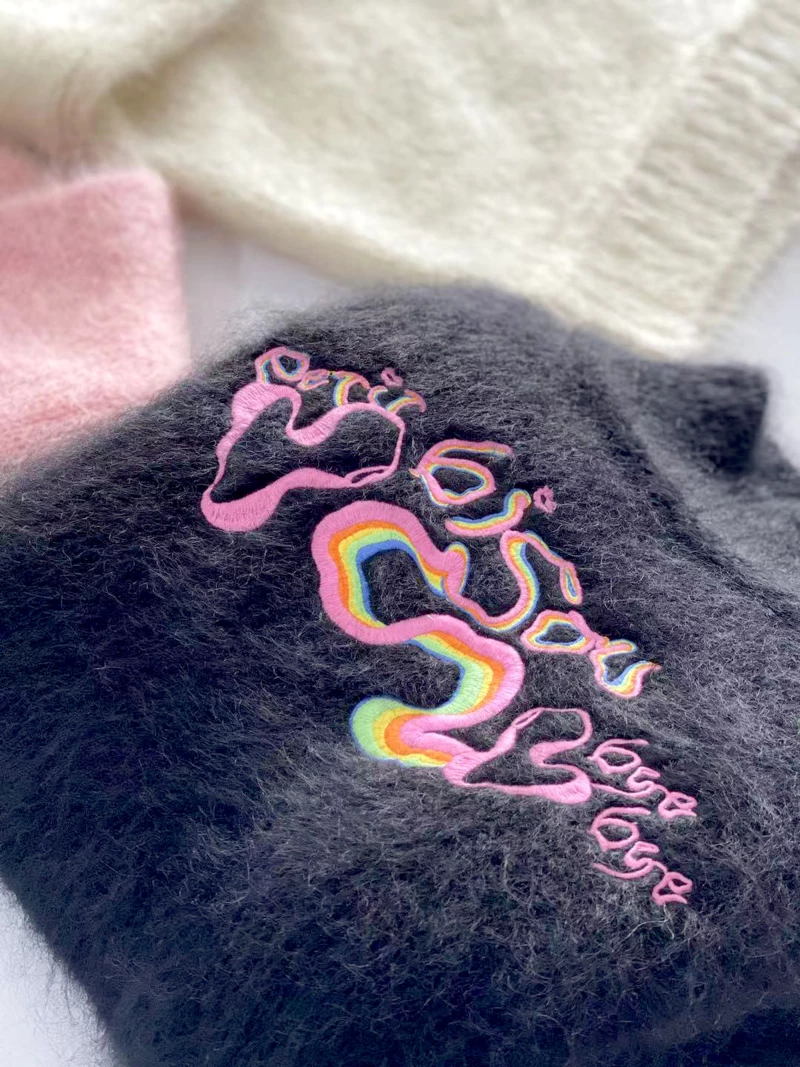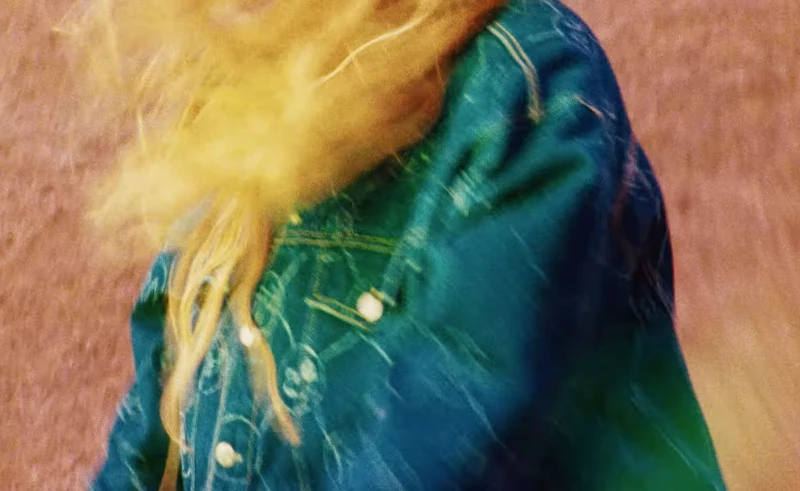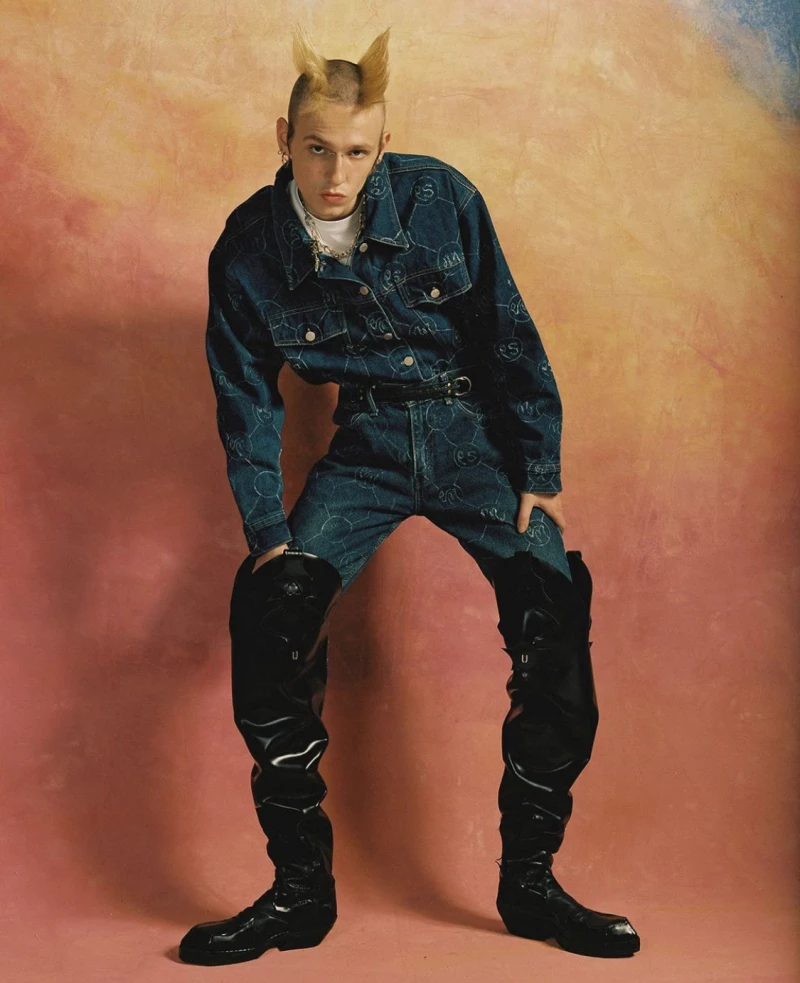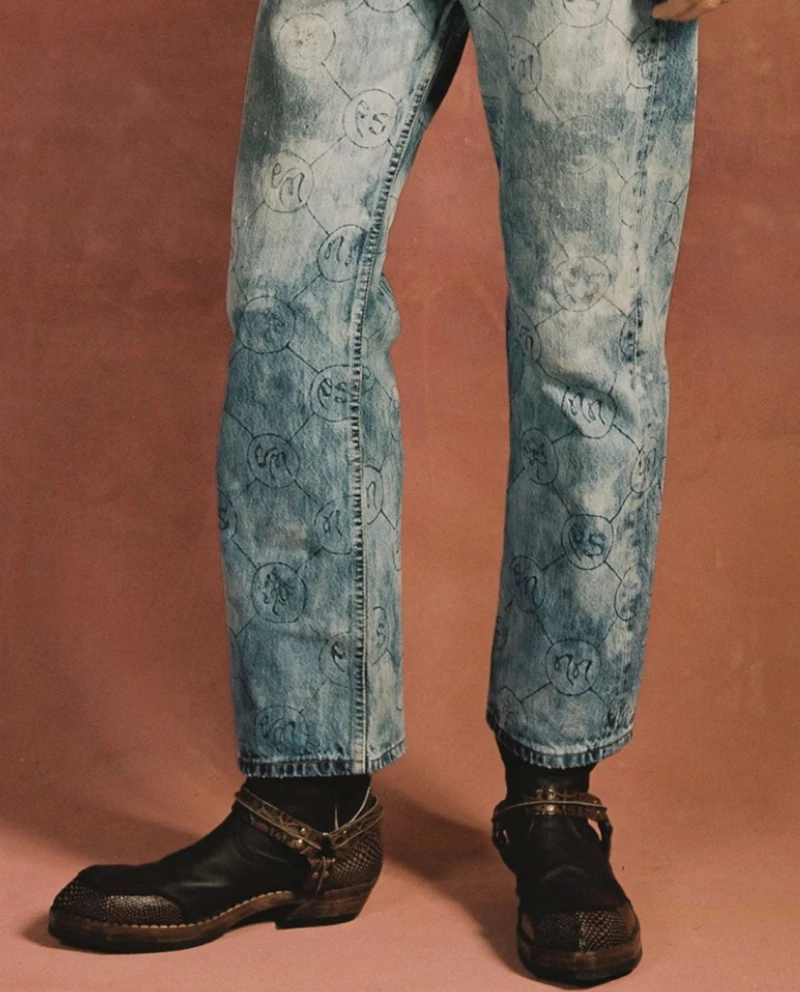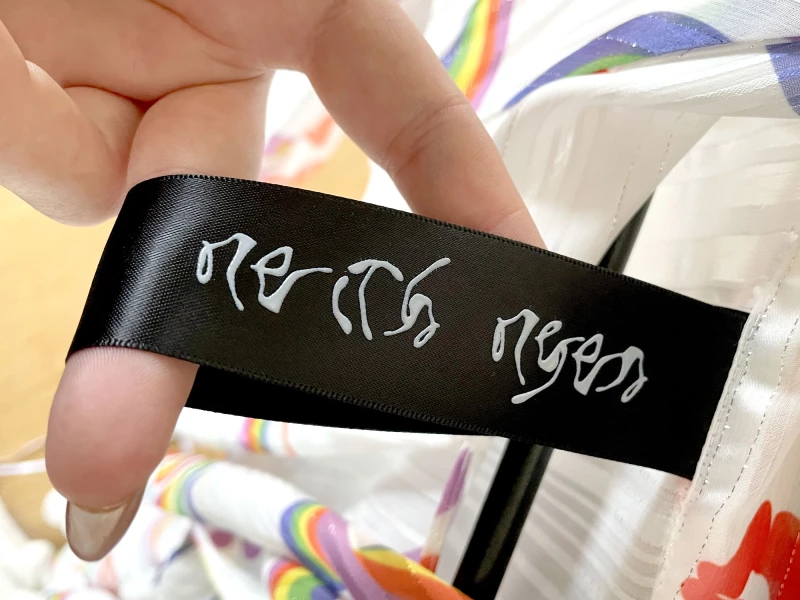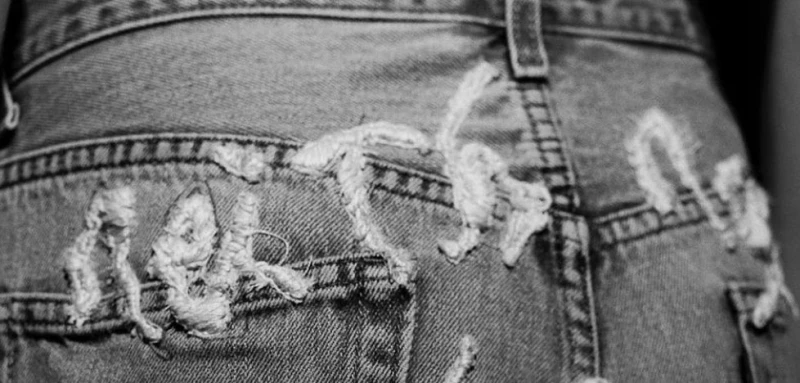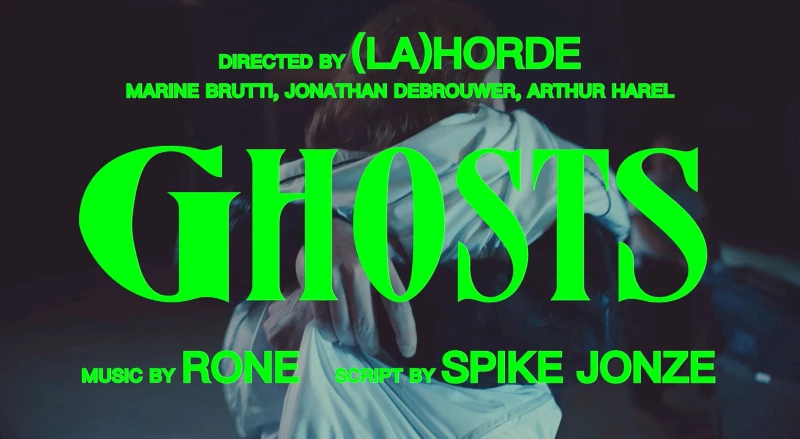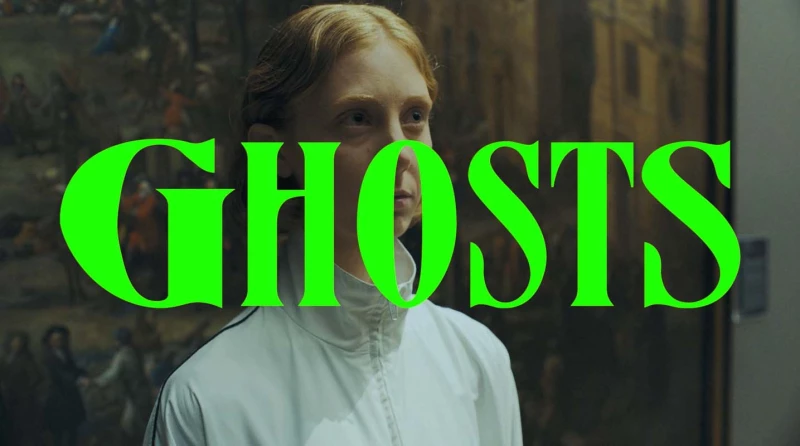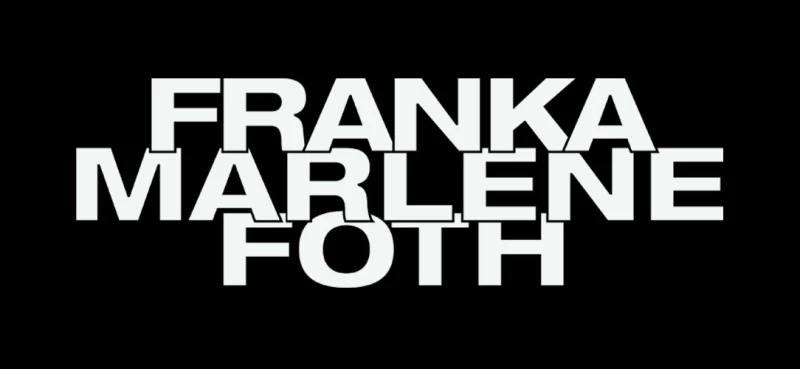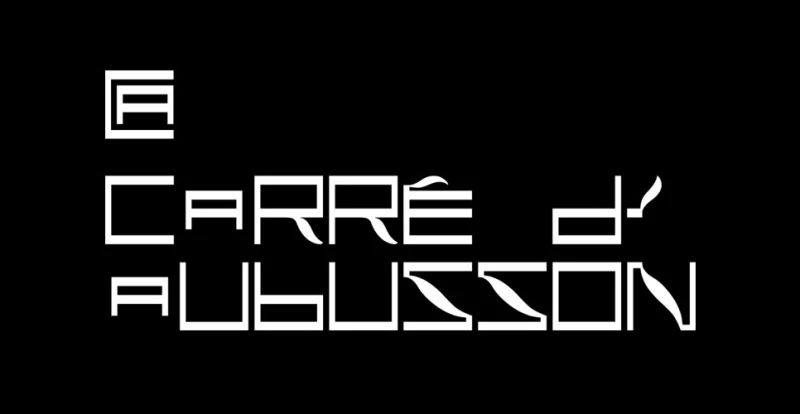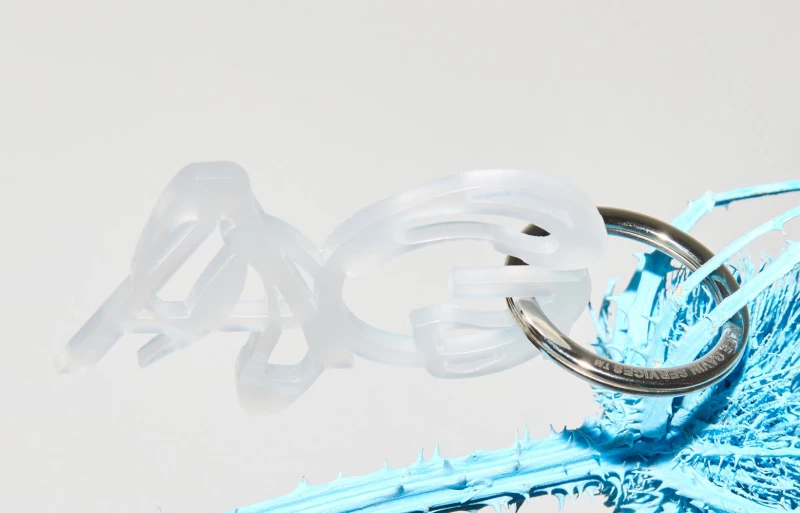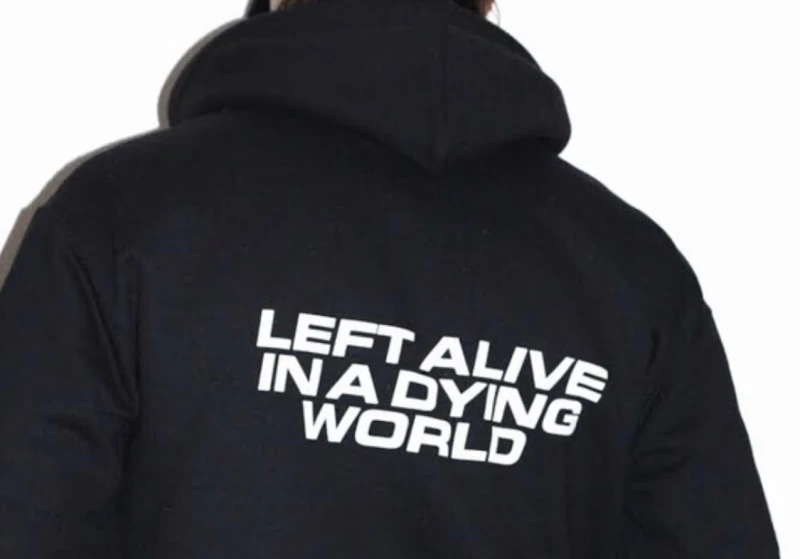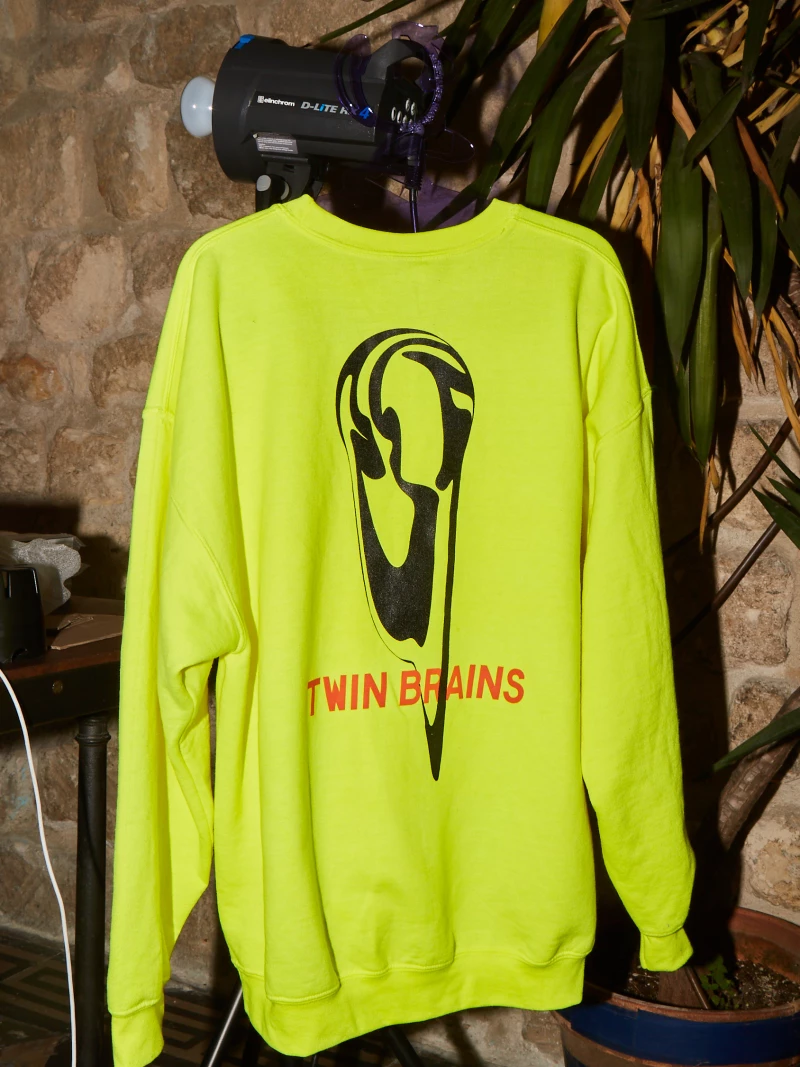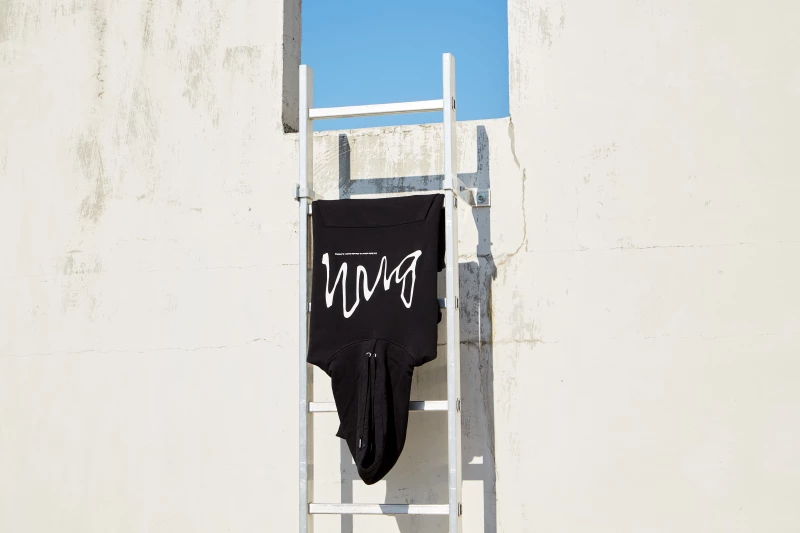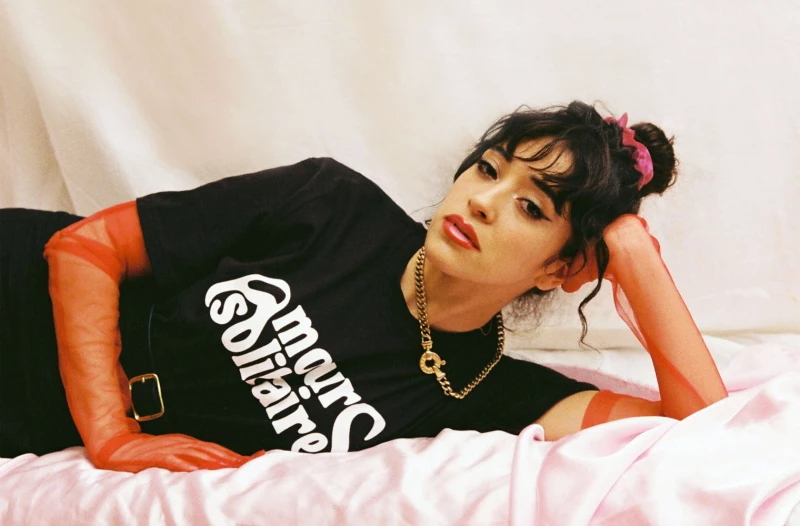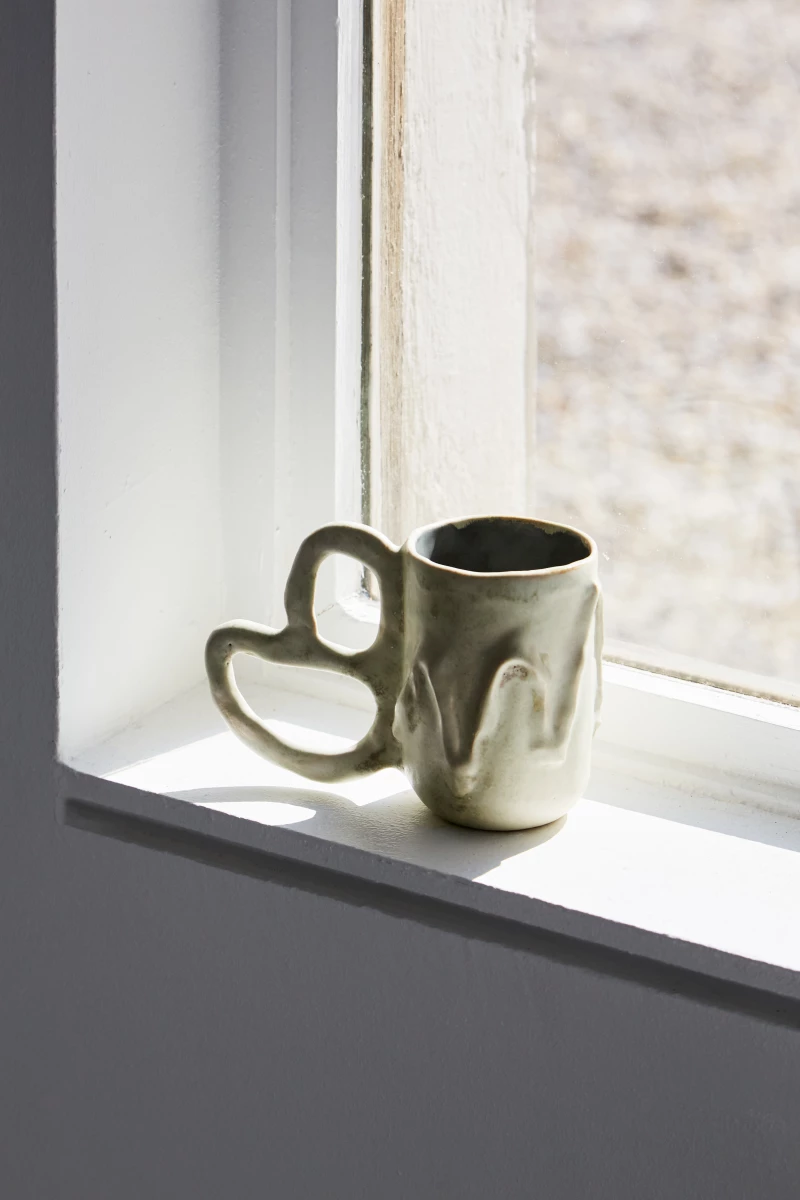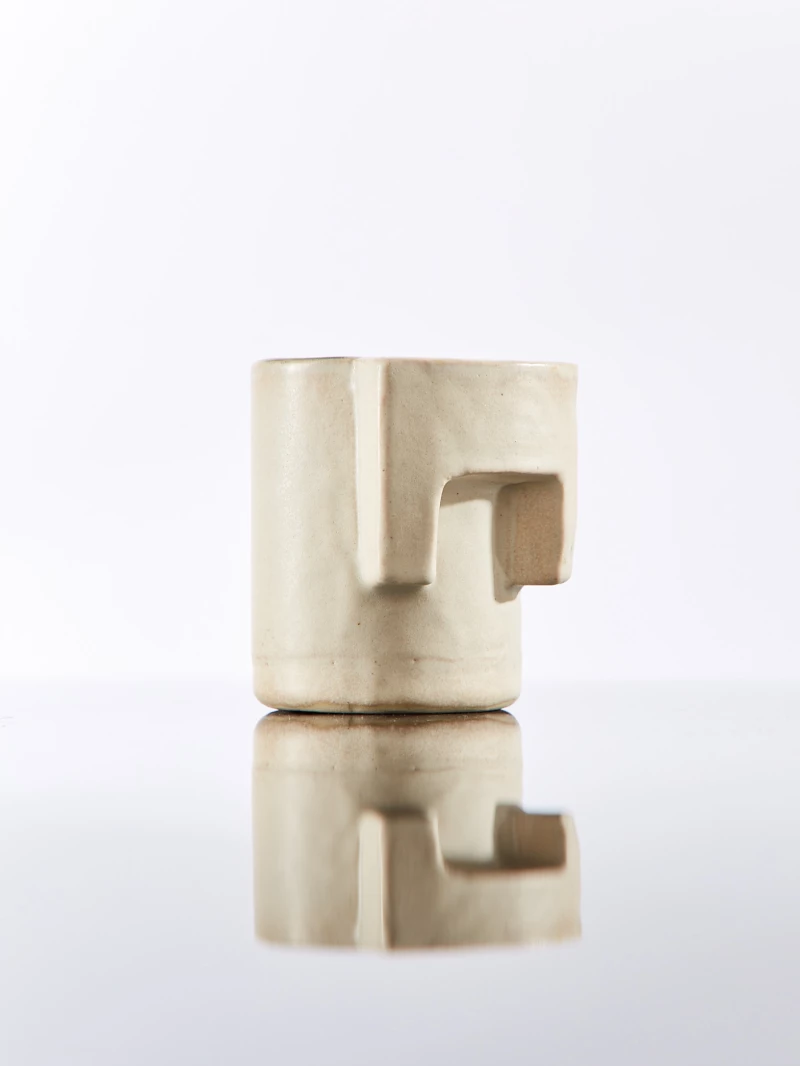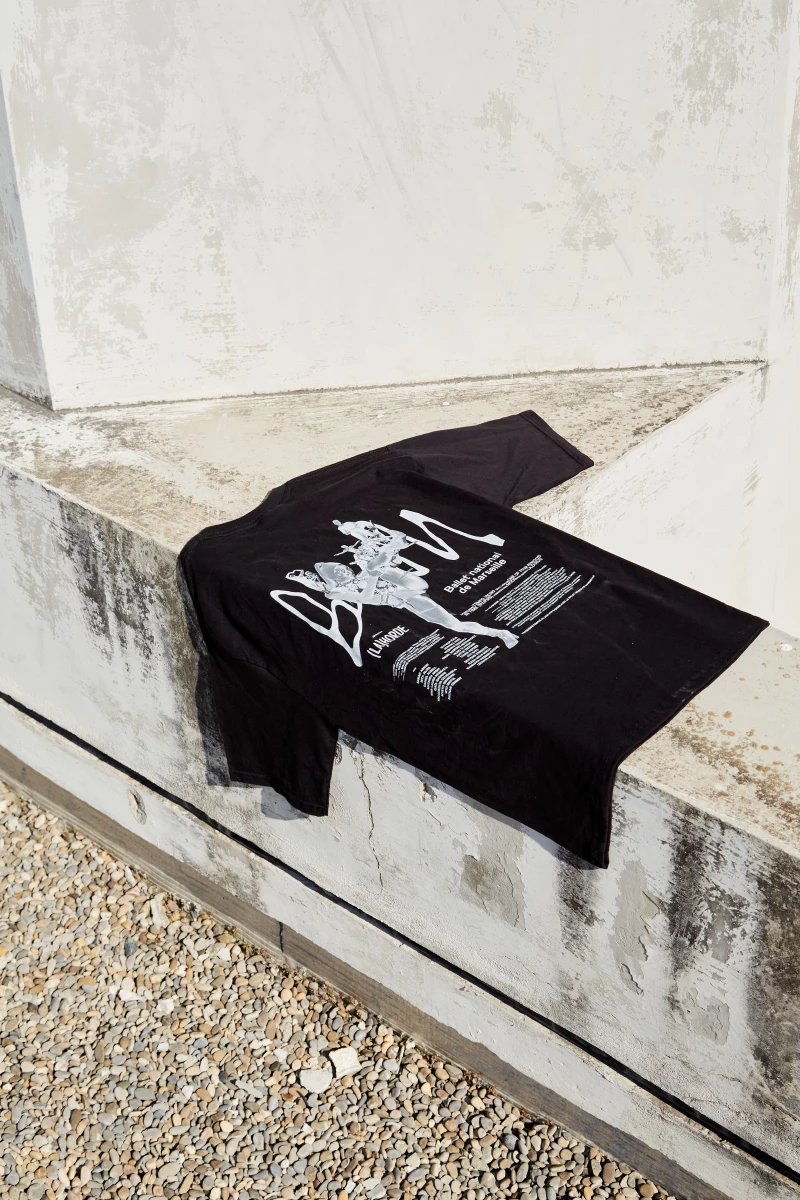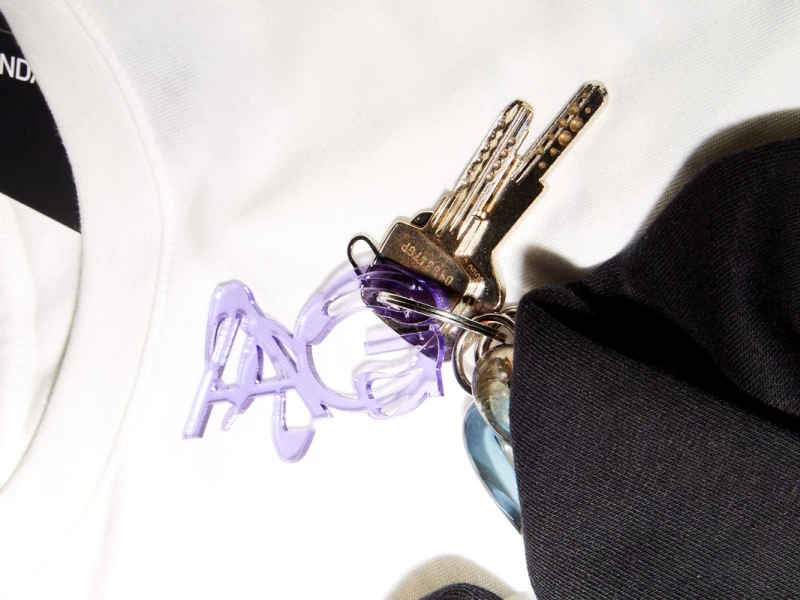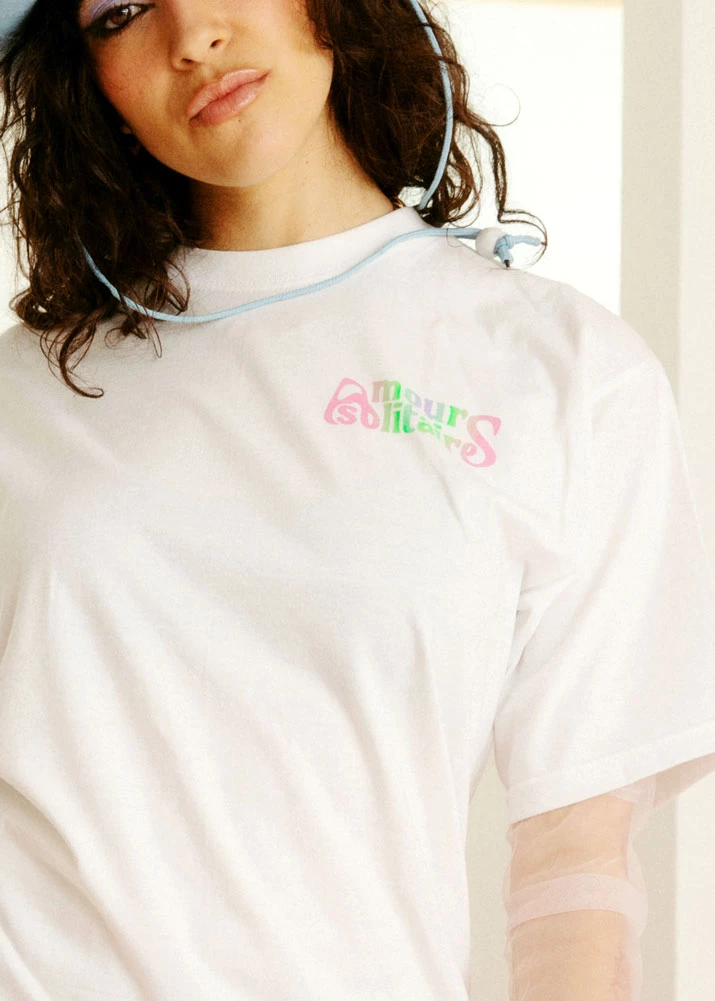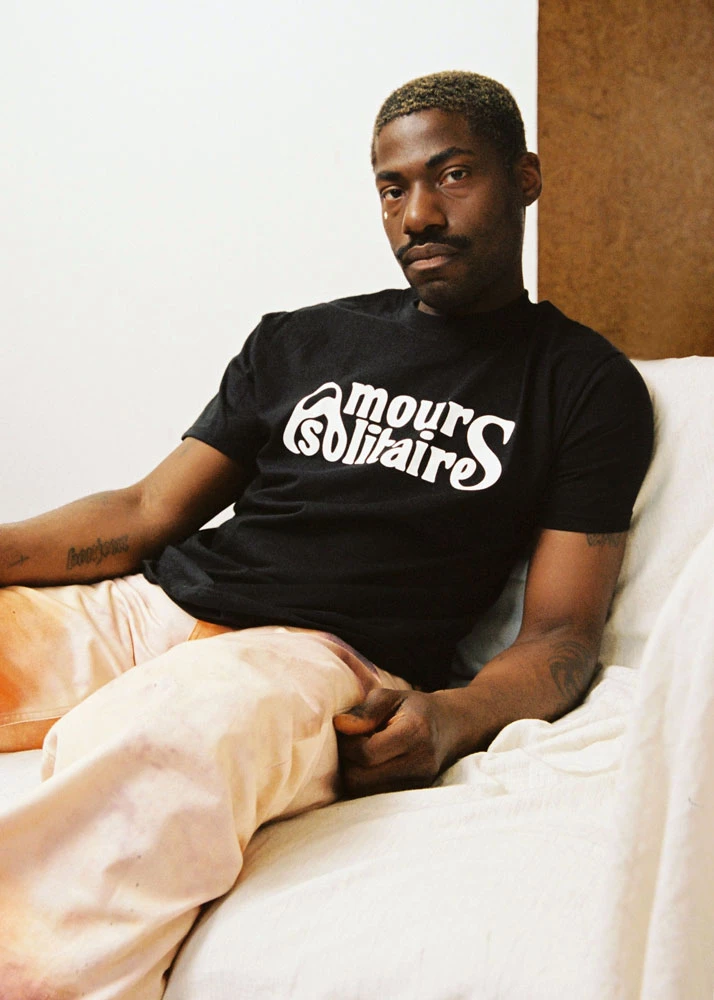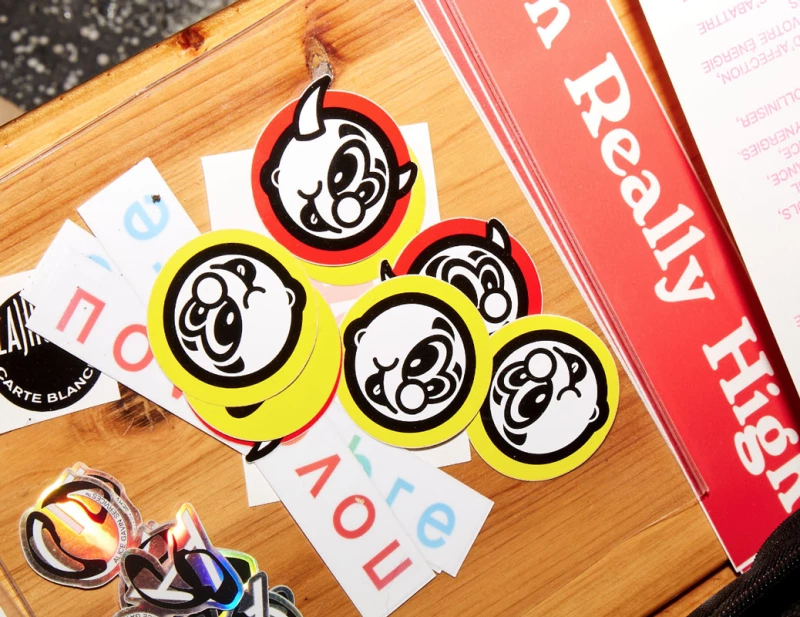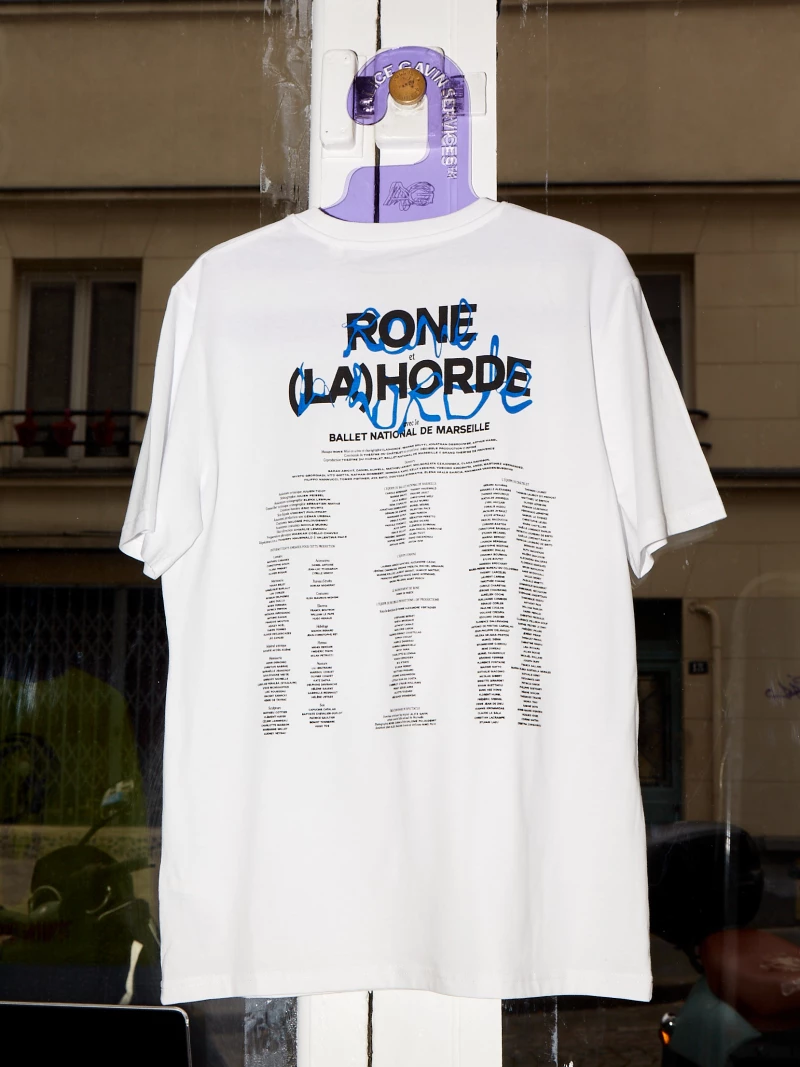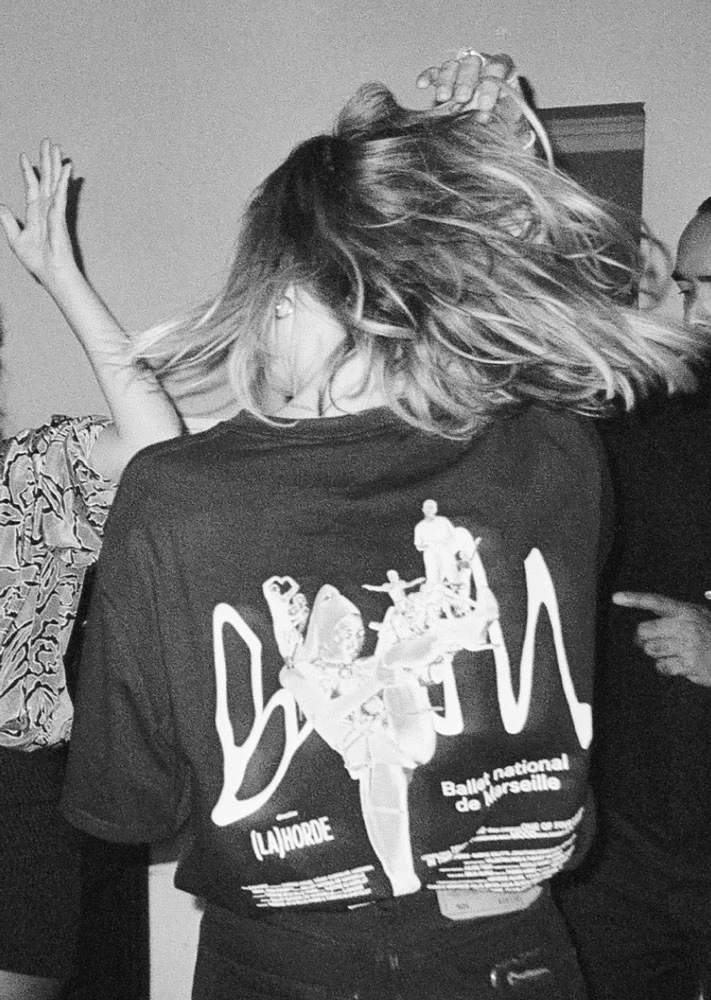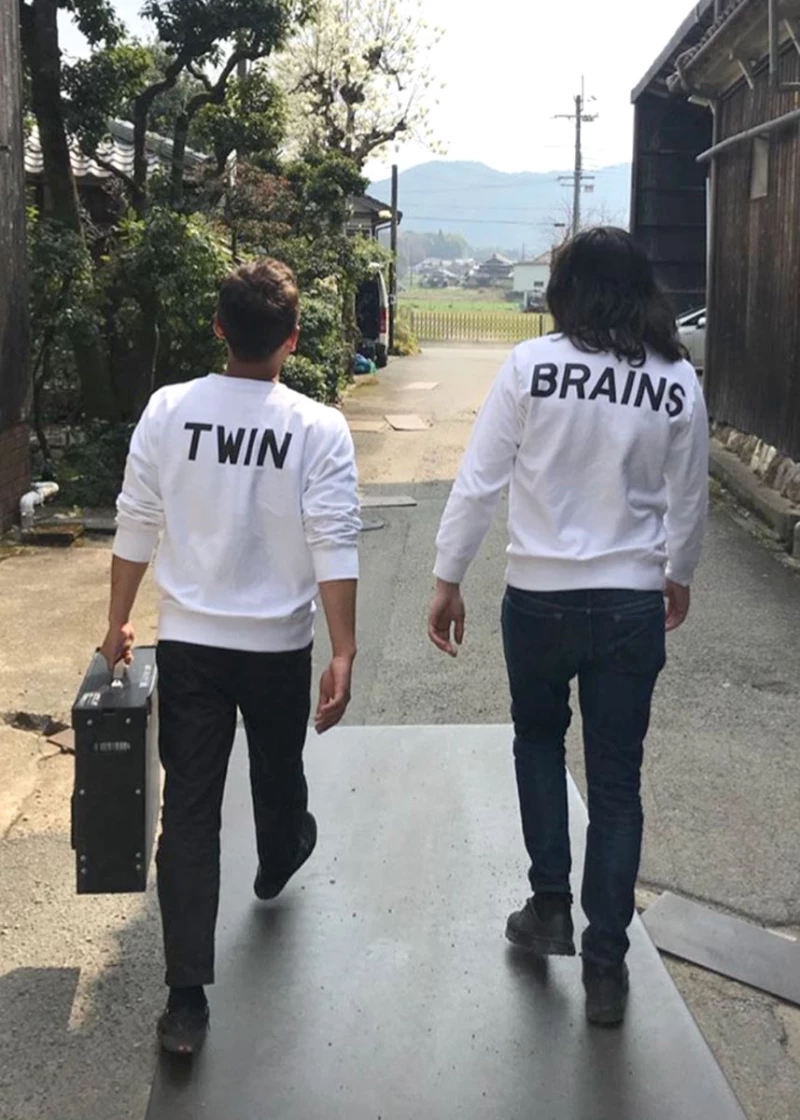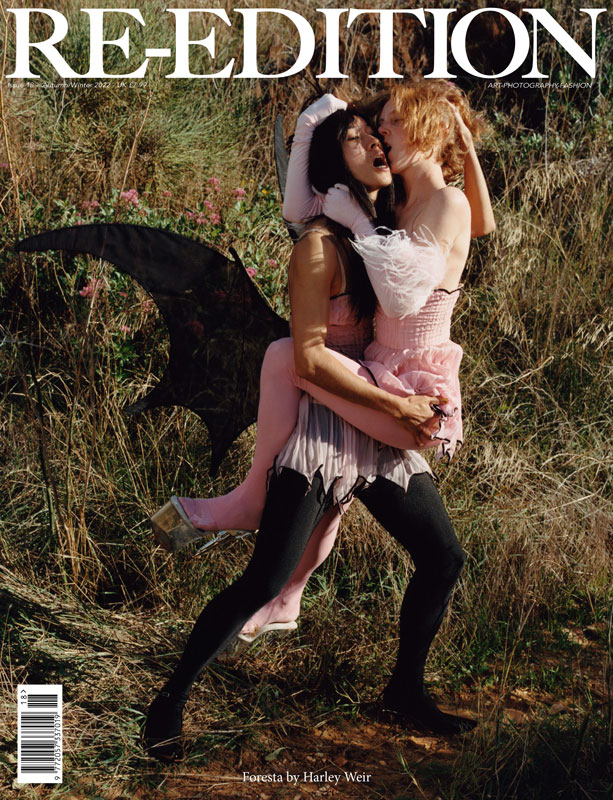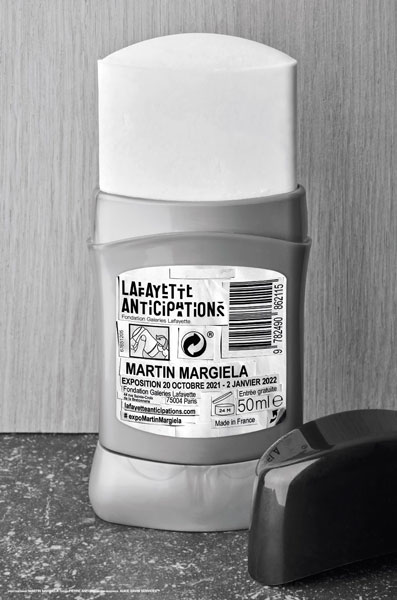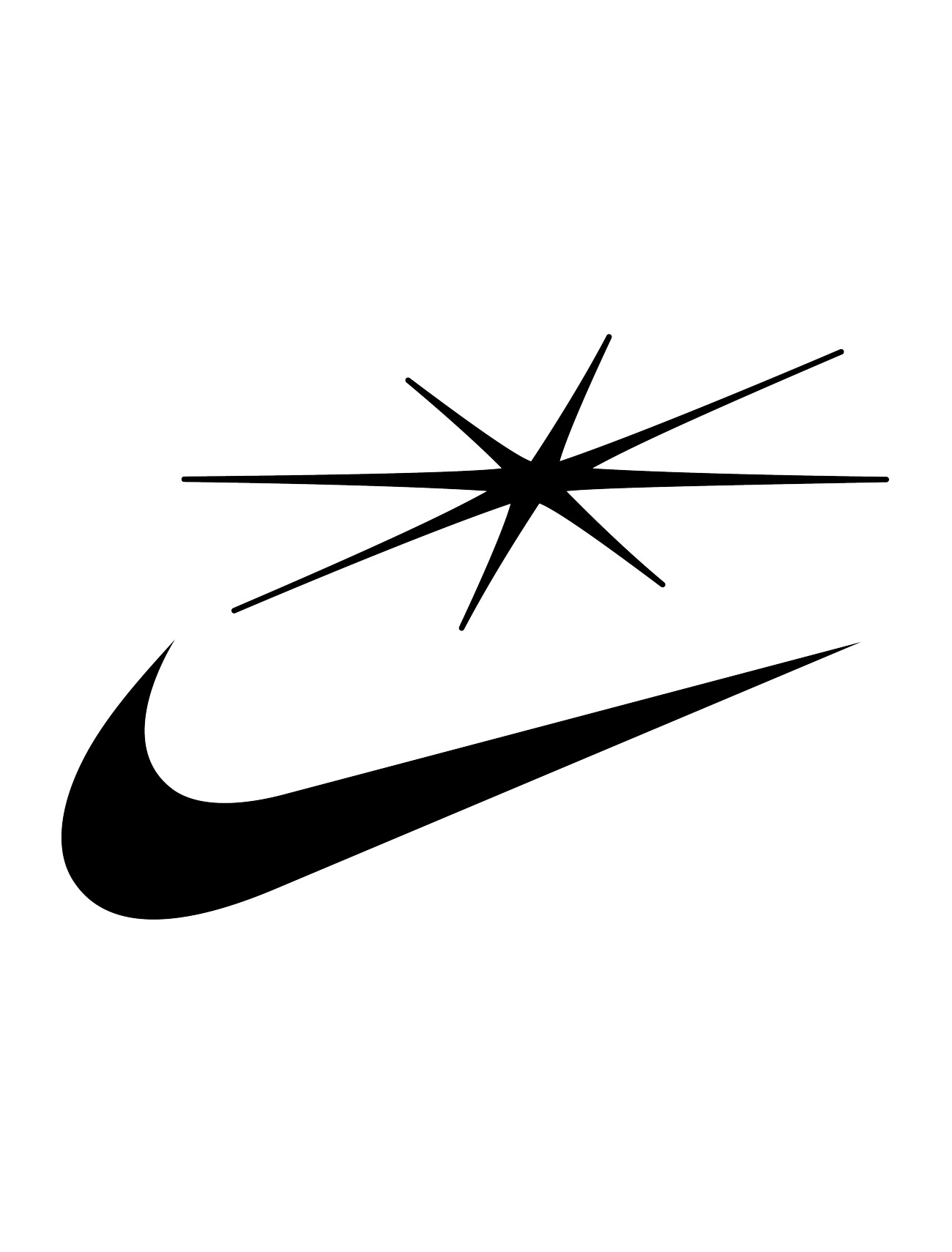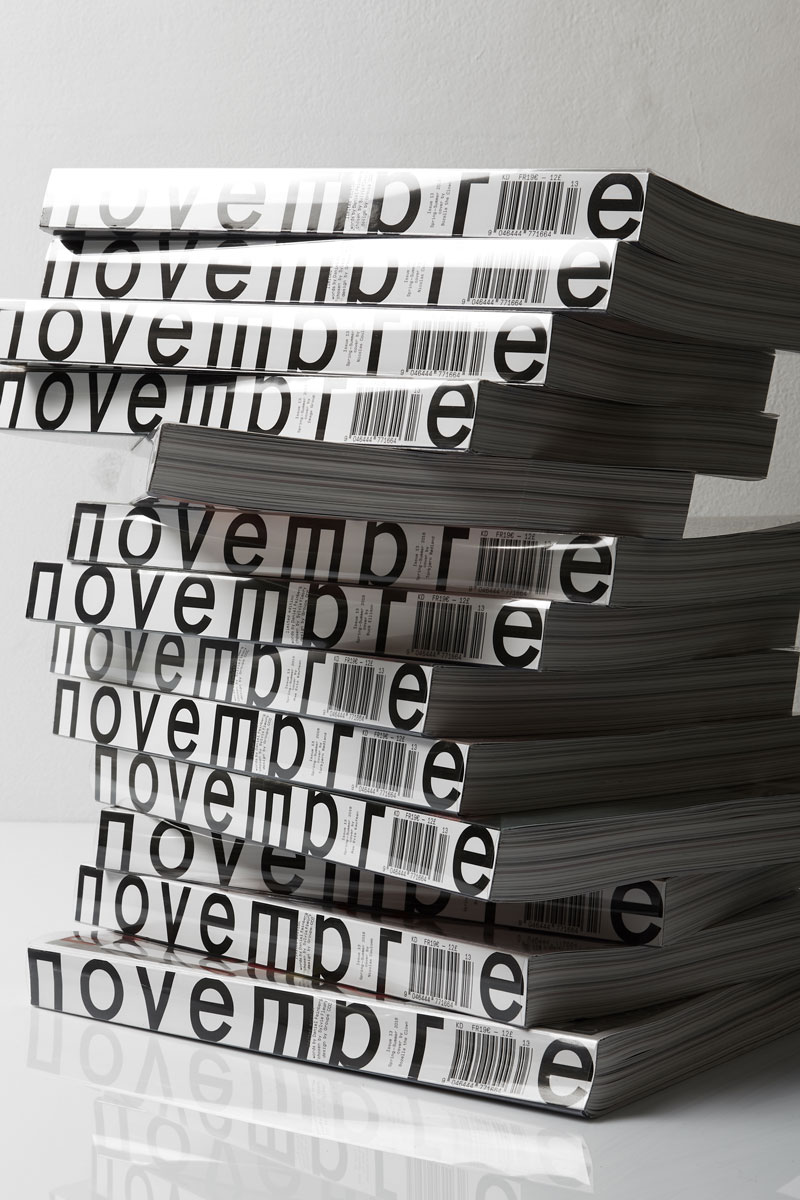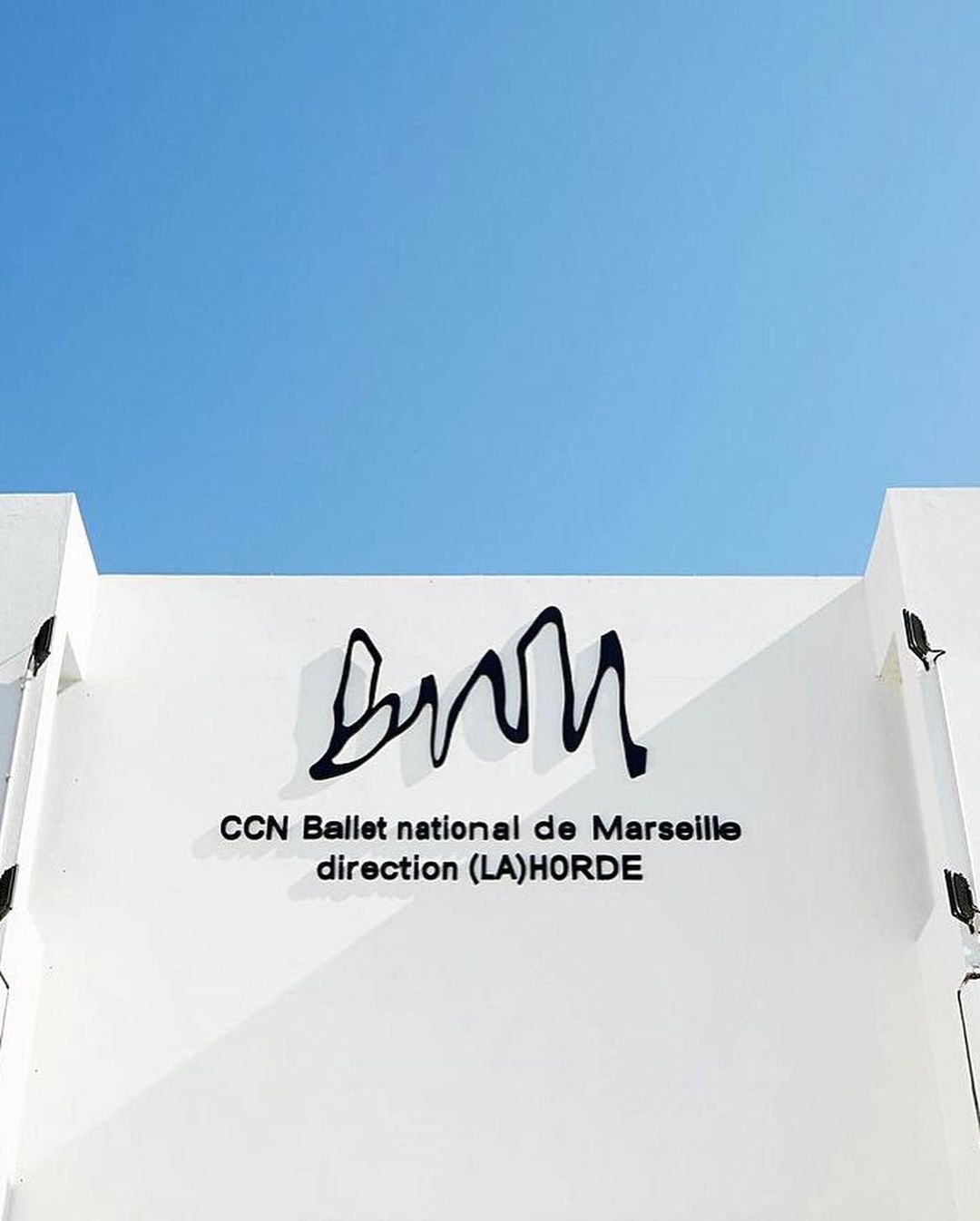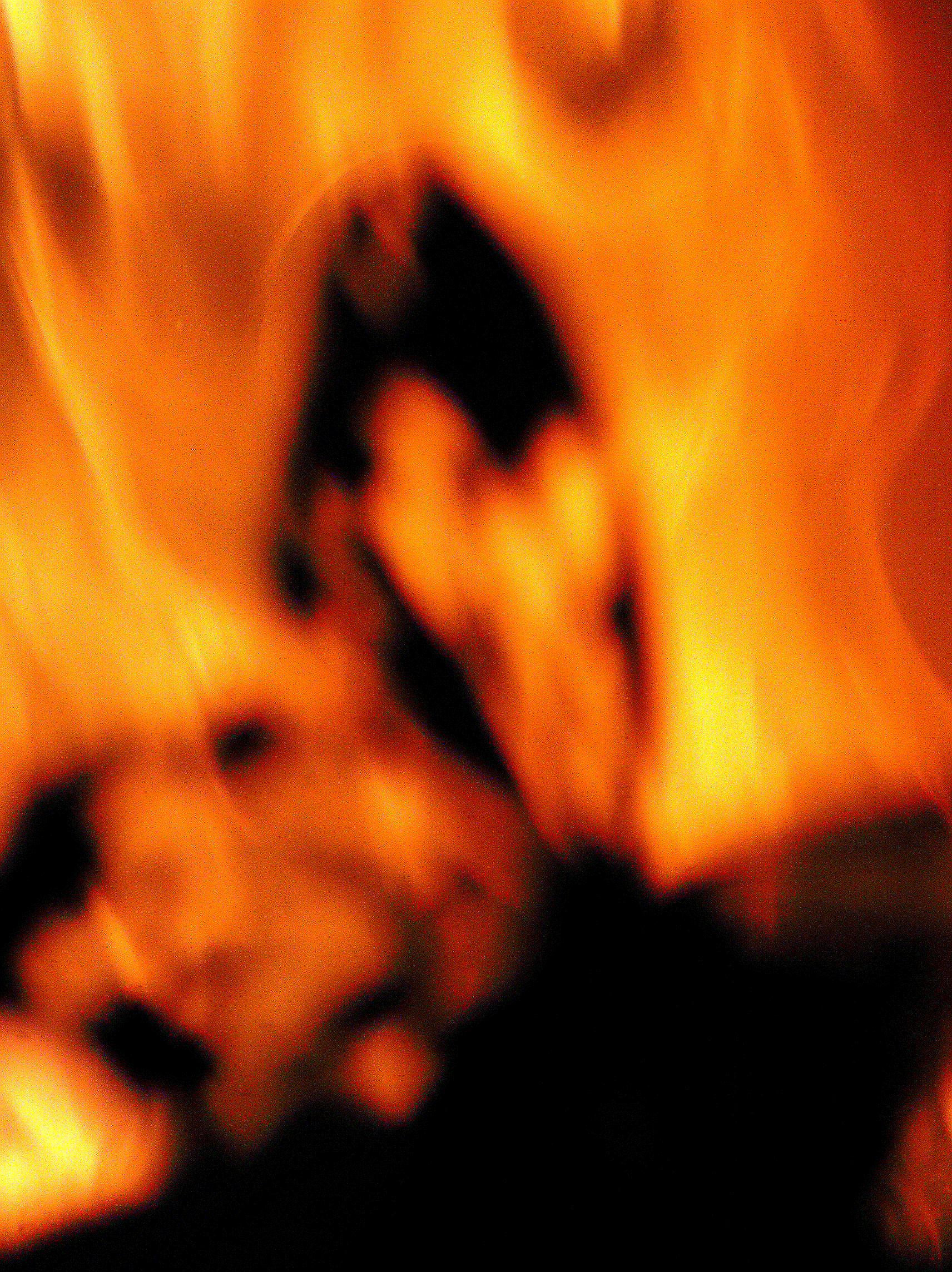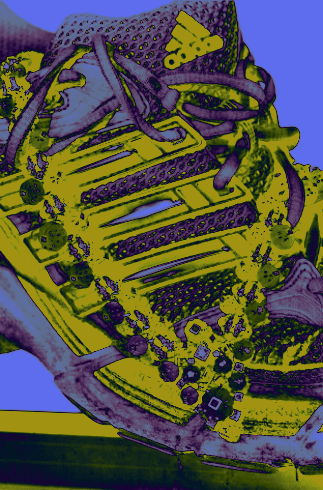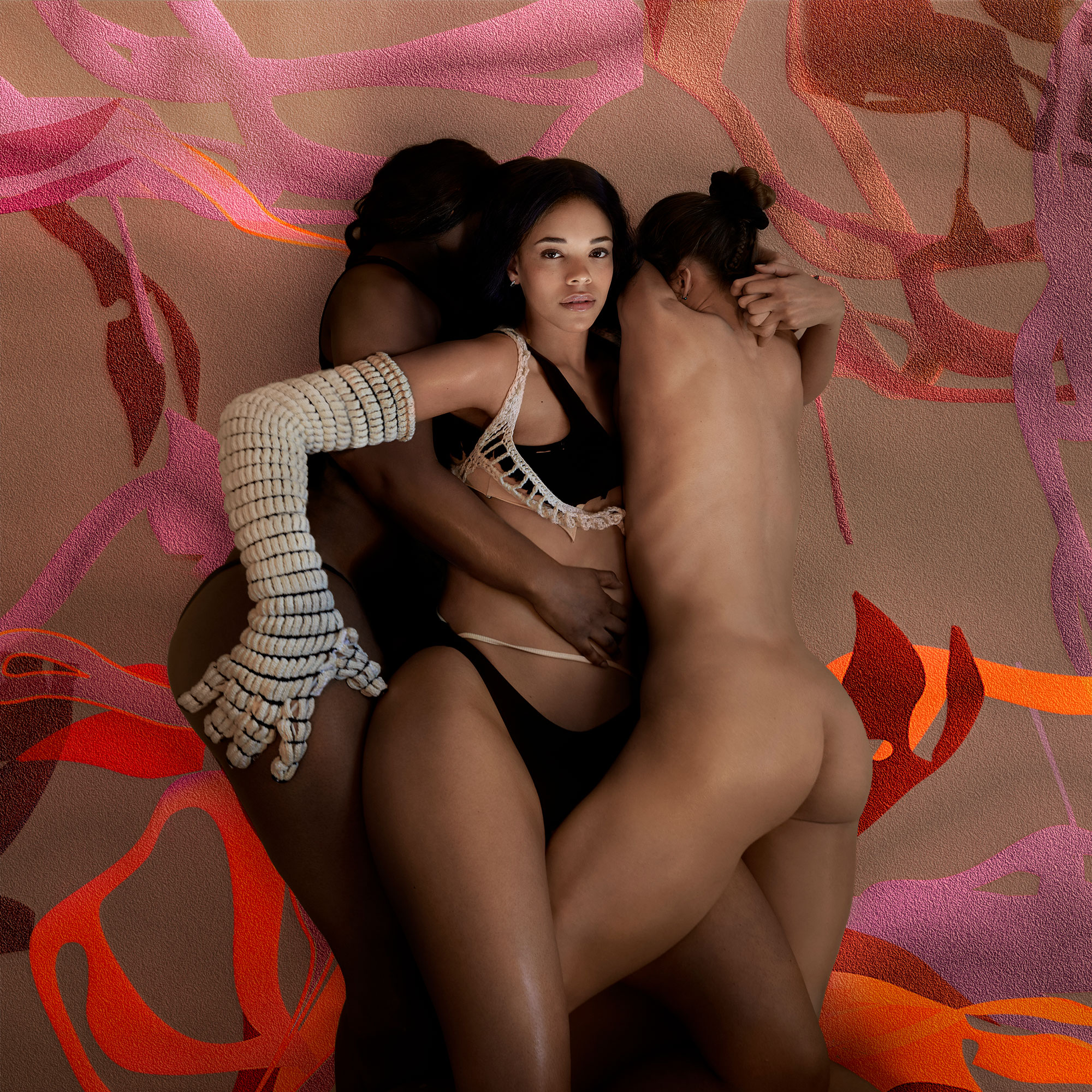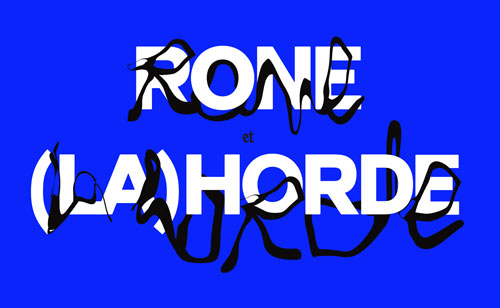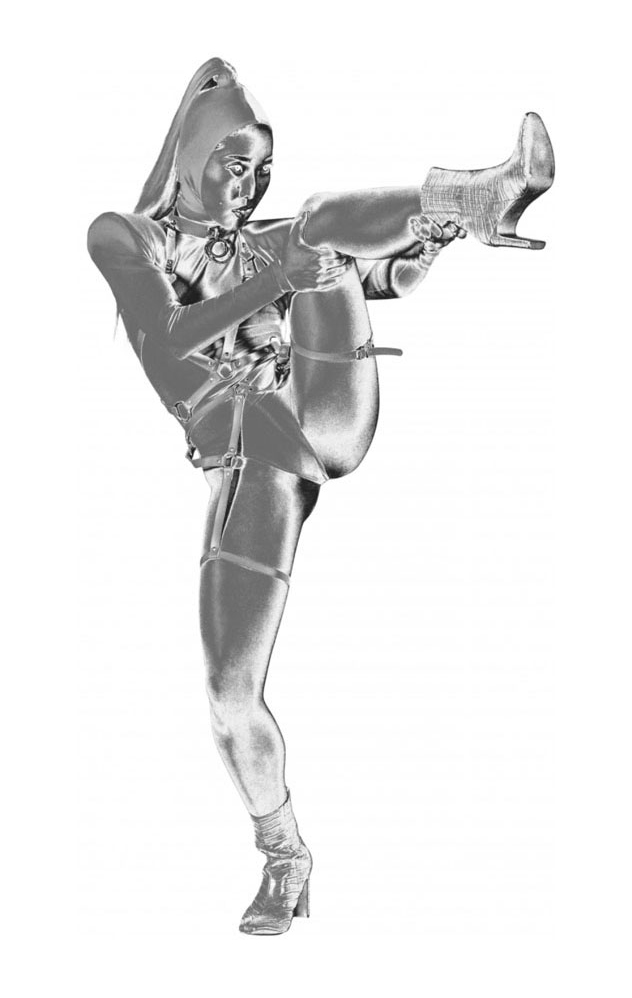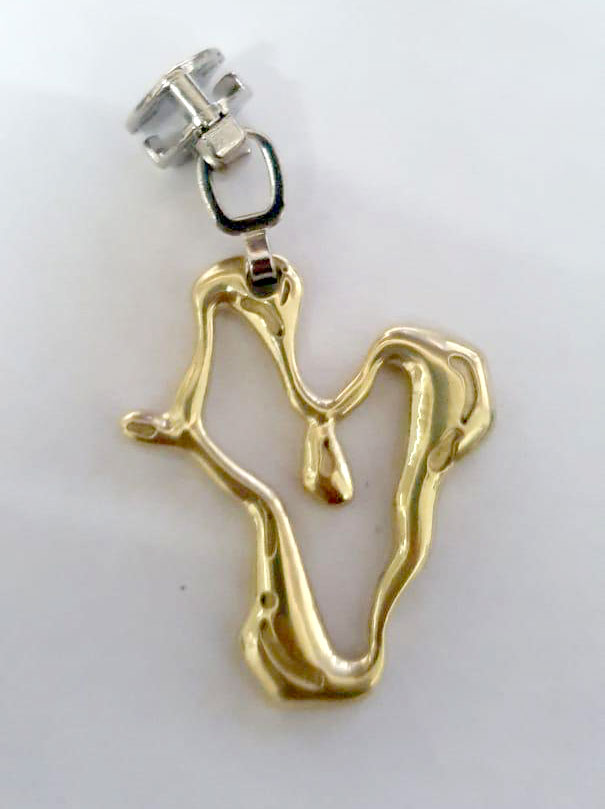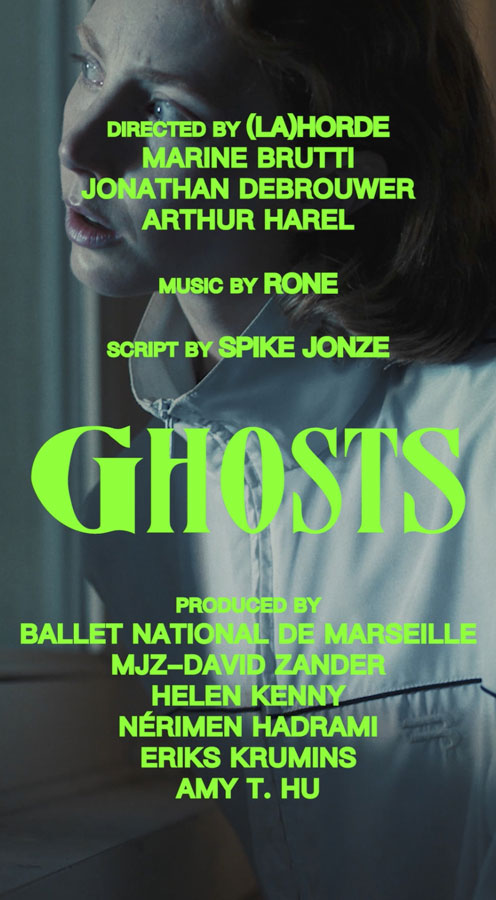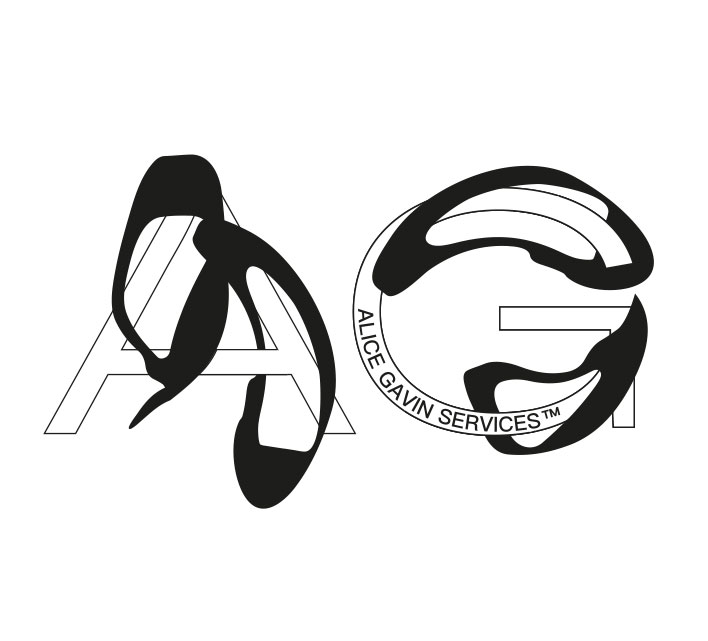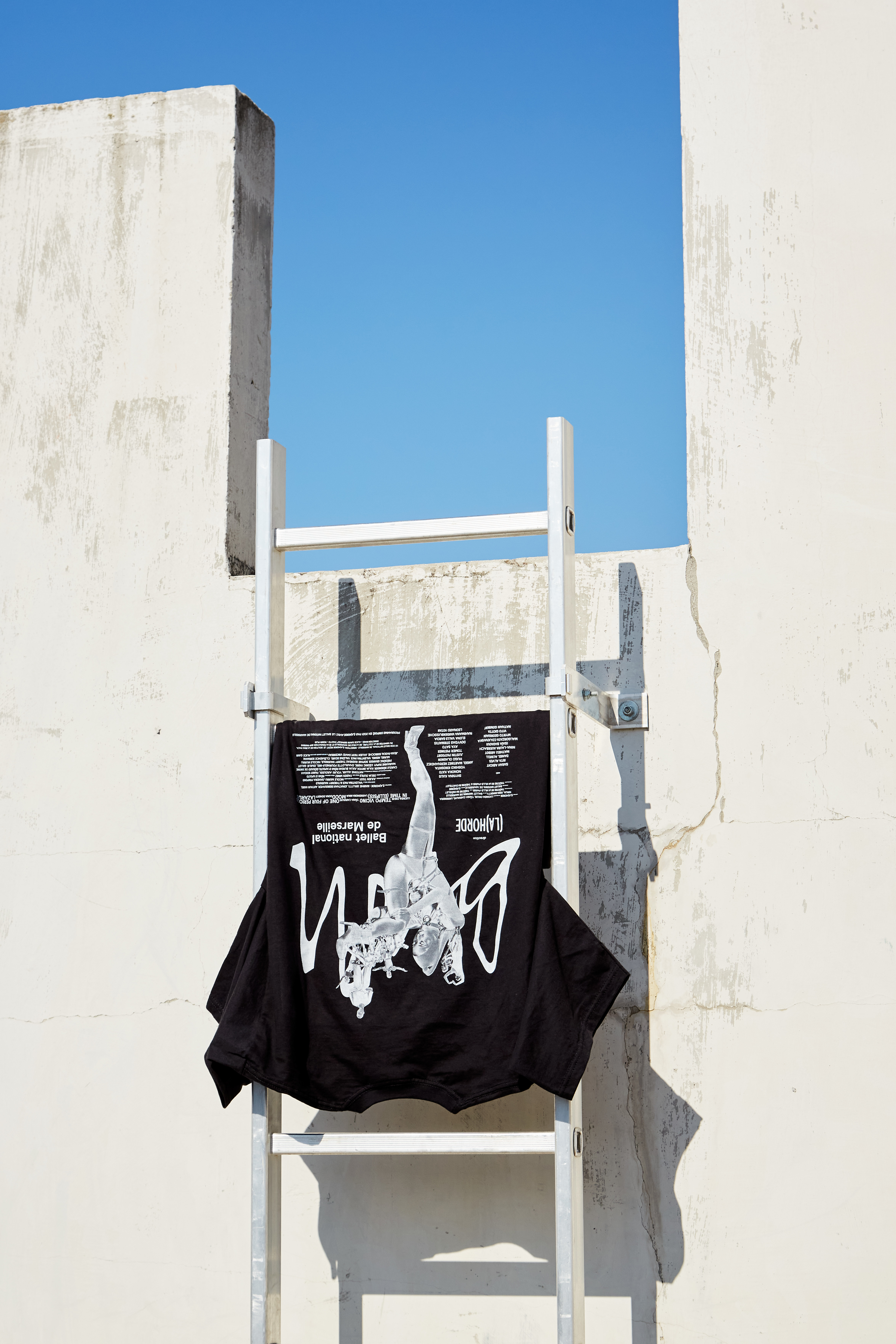 BNM3222
RE-EDITION Magazine
Editorial
creative direction ALICE GAVIN photo HARLEY WEIR style LAËTITIA GIMENEZ movement direction (LA)HORDE set design SATI LEONNE FAULKS hair NATSUMI EBIKO beauty HUGO VILLARD additional props with the students from ÉCOLE DUPERRÉ featuring the dancers from BALLET NATIONAL DE MARSEILLE direction (LA)HORDE wearing 50 years of costume archives.
LAF042021
MARTIN MARGIELA
Exhibition identity
'Between installations, sculptures, collages, paintings and films, this first monographic exhibition of the artist presents more than forty unpublished works and pursues a hypothesis: Martin Margiela has always been an artist.'

Designed by ALICE GAVIN art direction MARTIN MARGIELA photo by PIERRE ANTOINE curated by REBECCA LAMARCHE-VADEL at LAFAYETTE ANTICIPATIONS
BNM172020
A Magazine Curated By
Editorial
Image direction ALICE GAVIN SERVICES choregraphy (LA)HORDE featuring the dancers from BALLET NATIONAL DE MARSEILLE video FRANÇOIS QUILLACQ style ANDREJ SKOK set CAROLINE ROSE CURDY vestiaire : costumes archives BALLET NATIONAL DE MARSEILLE and Y/PROJECT featured on A MAGAZINE CURATED BY
Limited edition in collaboration with PARIS NIKE House of innovation, Champs Elysées.
NOV012018
Novembre magazine
Fashion, contemporary art
creative direction FLORENCE TÉTIER, JEANNE-SALOMÉ ROCHAT art direction AALICE GAVIN, VALENTIN BIGEL fashion editor GEORGIA PENDLEBURY design FLORENCE TÉTIER, ALICE GAVIN, VALENTIN BIGEL, KIM SASKIA ALAUX video ETHAN ASSOULINE
BNMALL
Ballet national de Marseille dir. (LA)HORDE
Institutional identity
Direction image ALICE GAVIN SERVICES
original design ALICE GAVIN development JADE RANDON, NASSIM BOUAZA, BYE BYE BINARY, MÉRIC CHAPERON, ALEXANDRE CONTINI, VIRGILE FLORES, SIMON GÉRARD, FANNY HAMELIN, ALEXIS DANDREIS.
ZELALL
Zelda Passini Jewellery
Digital campaign, editorial design
2018-2021
Direction Image ALICE GAVIN
avec François Quillacq, Maxime Bony, Ethan Assouline, Moritz Tibes, Natsumie Ebiko, Léonard Méchineau, Lu Philippe Guilmette, Thomas Santos, Cécile Exbrayat, Flavie Terracol, Cécile Paravina
ALLDIGITAL
Digital identity
Digital
Cosha Mt Pleasure

Design Alice Gavin Services™
Photo Roger Weiss
Style Ella Lucia

Lap dance feat. Shygirl
Berlin Air
Hot Tub
No kink in the Wire

BNM052020
ROOM WITH A VIEW
performance identity
Image Direction Alice Gavin Services™
with Virgile Flores Boris Camaca Salomé Poloudenny Léonard Méchineau
Video teaser by Ballet national de Marseille dir. (LA)HORDE
BNM302021
CCLD THÉÂTRE DU CHÂTELET
Perfomance idendity
Image direction ALICE GAVIN SERVICES™
art direction ALICE GAVIN design development JADE RANDON photo ROBIN PLUS featuring the dancers from BALLET NATIONAL DE MARSEILLE direction (LA)HORDE Production BNM, THÉÂTRE DU CHÂTELET, THÉÂTRE DE LA VILLE choregraphic piece by LUCINDA CHILDS, TANIA CARVAHLO, LASSEINDRA NINJA, OONA DOHERTY concept (LA)HORDE
NEIALL
Neith Nyer
Fashion
2018-2021

Logo, print designs for Neith Nyer AW 21 and Artisanal 2022
HOR042021
(LA)HORDE x SPIKE JONZE
Movie titles
design by ALICE GAVIN SERVICES™ directed by (LA)HORDE written by SPIKE JONZE costume by LÉOPOLD DUCHEMIN featuring the dancers of Ballet national de Marseille and BNM team

Franka Marlene Foth
Nausicaa
World+
Neith Nyer
Carré d'Aubusson
ALLMERCH
merchandising
branded collection
Ballet national de Marseille dir. (LA)HORDE
Twin Brains
Nelson Beer
Amours Solitaires
DDP
curated mugs with ceramic artist Éléonore Joulin

photos by Léonard Méchineau, Helène Tchen, Svet Chassol